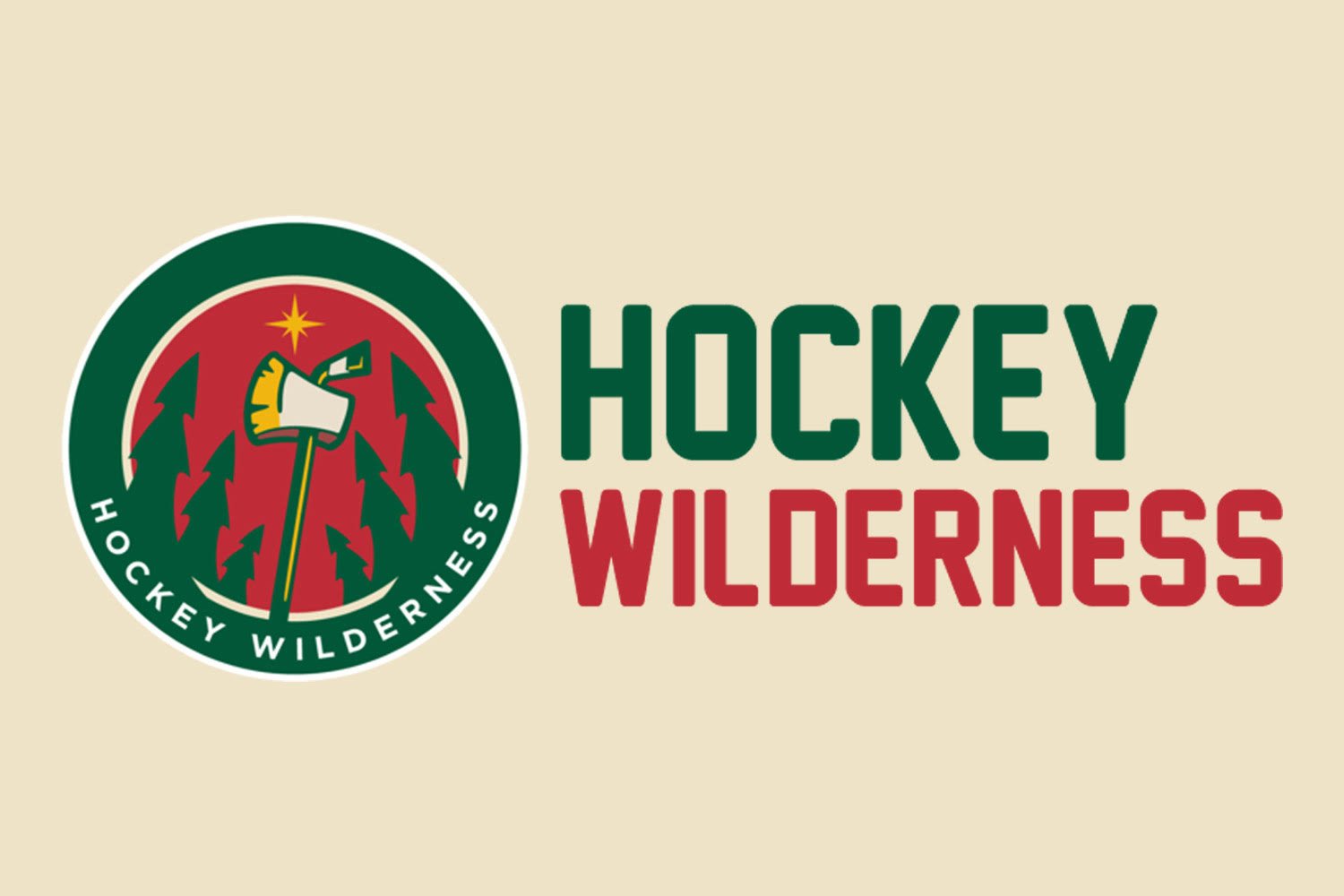 Quality over quantity. That's the blueprint that the Minnesota Wild hopes will pay off in a few years, when many of this year's World Junior Championship participants will be competing at the NHL level, including (hopefully) four prospects for which the Wild controls their negotiating rights. With three players captaining their respective teams, Kirill Kaprizov, Joel Eriksson Ek, and Luke Kunin, as well as having perhaps the best power forward in the tournament in Jordan Greenway, the Wild's prospect cupboard suddenly looks re-stocked with forward skill, ready to burst onto the NHL scene in the near future. Considering how well the four prospects have performed during the preliminary round and through Monday's quarterfinal round, Minnesota may actually have the best pool of prospects of any NHL team in this year's tournament. Many have noted that the Philadelphia Flyers have nine players, more than any other franchise, competing in the WJC, but none of those players individually has had the impact on their respective teams that the four Wild prospects have each had on theirs. Other teams that could compete for having the best prospects in the WJC would include Arizona, which boasts USA star Clayton Keller and Team Canada captain Dylan Strome, the Tampa Bay Lightning, which has five regulars in Team Canada's powerful line-up, and the Ottawa Senators, which hold four of the tournament's top-twenty point producers as of Monday night. Making the case for the Wild's prospects, though, let's look at each of its four players competing in the WJC and see why Minnesota fans should be excited about the future of the organization.
KIRILL KAPRIZOV
Watching Kirill Kaprizov play in the tournament has been an absolute treat. The Russian captain's skill level is off the charts, and it shows clearly on his stat sheet, as he wraps up Monday ranked first in the tournament in goals (7) and second in points (10), after he added two more tallies in Russia's quarterfinal victory over Denmark. Kaprizov's season in the KHL has been widely publicized as being one of the best Under-20 seasons in the history of the league at this point in the year, having posted thirty points in thirty-seven games for Salavat Yulaev Ufa, before he left the team for the WJC. In that league, Kaprizov is playing against grown men and some elite competition, yet he has been very impactful as a nineteen-year-old. A quick and agile skater, Kaprizov uses a powerful quick-release snapshot as his preferred mode of delivering the puck to the net, yet he is versatile in his ability to find goals through a variety of means, including in a net-front role, where he has spent the majority of Team Russia's power plays. In addition to his quick snapshot, Kaprizov's ability to fire a deceptive wristshot in stride makes him a threat to score every time he breaks in on net. Skip ahead to the three-minute mark in the below video of Russia's tournament-opening loss to Canada to see Kaprizov score in one of these situations.
Is it a highlight reel goal? Probably not, but look closely at the replay. Does the angle of Kaprizov's stick make you think for a brief moment that he's shooting to the goaltender's stickside, even though he actually shoots gloveside? If you answered yes to this question (I certainly did), then think about how the opposing goalie is reading that. Even the smallest flinch in the wrong direction is enough for a goalie to get beaten by a shot. The ability to shoot with power, without breaking stride, while perhaps making the netminder misread where the shot is actually headed is something that you only find in all-world goal scorers. Assuming Minnesota is able to sign him to his entry level deal at the end of next season, when Kaprizov's KHL deal ends, he could end up being one of the best fifth-round draft picks of all time. If I'm General Manager Chuck Fletcher, I'm calling Kaprizov daily to make sure he knows how much the Wild value him, and I'm reminding him on every call that each team in the NHL passed on him four times before the Wild showed some belief in him. Mike Russo of the StarTribune reported Sunday that members of the Wild organization would finally be meeting Kaprizov in person and delivering his number 15 draft sweater. Better late than never, I guess.
JOEL ERIKSSON EK
Wild fans got a good look at Joel Eriksson Ek at the beginning of the season, and he showed some great NHL-level promise, scoring five points in nine games with the big club, before Fletcher and company opted to return him to Färjestad, his club in the Swedish Elite League. While he hasn't excelled at the pro level in Sweden to the same degree that Kaprizov has in Russia so far this year, Eriksson Ek, captaining Team Sweden in the WJC, has led the Tre kronor to a perfect 5-0 record after a Group A win and a victory in Monday's quarterfinal, solidifying their position as one of the tournament favorites. Eriksson Ek also made some progress in the tournament scoring race Monday, scoring twice to bring him to five goals and two assists. He now places second in the WJC in goals and sixth in total points. While his style is totally different from that of Kaprizov, Eriksson Ek is a smart, well-rounded player, who skates with a very smooth stride and seems to always be in the right spot on the ice, including in the defensive zone. His release is also quick and powerful, and he has a goalscorer's knack for finding the back of the net. Though it was decided that Eriksson Ek wouldn't stick with the Wild through the season, he did not look out of place during his time in St. Paul, a great sign that he will soon be ready to join the team full time, most likely next season. The nineteen-year-old centerman could very well be serving in the top six for Minnesota within the next three years.
LUKE KUNIN
Luke Kunin was chosen as the captain of the University of Wisconsin Badgers in just his sophomore season, an extreme rarity in Division I NCAA hockey. Also captaining Team USA in the 2017 WJC, Kunin is a born leader and a player who simply does everything well both on and off the ice, earning tremendous praise and trust from both Tony Granato and Bob Motzko, his head coaches for Wisconsin and Team USA. The 5'-11", 196-pound centerman is solid in every way. He defends, he scores, he skates, he makes plays, and he hits. One of those hits actually got him in trouble in Team USA's upset victory over Team Canada on Saturday, when it was ruled that he had made contact with the head of Canadian defenseman Philippe Myers, resulting in a five-minute major penalty and game misconduct for Kunin, and a concussion for Myers. Replay showed that the hit, while solid and punishing, was anything but malicious, as Myers's head jerked back as a result of the impact, and that was what caused the injury on the play. Had Myers not been injured, the hockey world would have viewed the hit as a good, crushing, hockey hit on a player that is actually larger in size than Kunin. In reference to the call, Badger fans at the Kohl Center in Madison would certainly have yelled, "THAT'S DEBATABLE!" While it was undoubtedly a disappointing moment for Kunin to be removed from a memorable USA victory over its rival to the north, he has been excellent in the tournament. He fortunately was not suspended for Monday's game against Switzerland, in which he was on the ice for 21:36, a gigantic number for any forward. He also scored his first goal of the tournament in the game on a rebound from Greenway, a huge moment to help him bounce back from his ejection on Saturday. While his point totals are lower than some of the other elite players competing in the WJC, Kunin has loads of potential. Wisconsin has put some great players in the NHL in the past decade, including Joe Pavelski, Derek Stepan, Ryan Suter, and Kyle Turris, to name a few. Kunin looks to add his name to that list in the near future, as he continues to battle and do everything for Team USA.
JORDAN GREENWAY
Whoa. This guy has been an unstoppable bear in the red, white and blue. Jordan Greenway's flight into USA's pre-tournament camp in Buffalo had to have been at a low altitude, because he has very much been flying under the radar as a prospect so far for the Minnesota Wild (get it?). The Wild may have hit the jackpot with Greenway, a second-round pick out of Boston University, who has punished his opponents at the Under-20 level. At 6'-5" tall, his strength and reach make him stick out like a sore thumb, because he has made players in every game look foolish trying to separate the big winger from the puck. Multiple times in the tournament, opposing players have taken big runs at Greenway, hoping to knock him down and force a turnover, only to find themselves lying on the ice with Greenway skating the puck towards their goal. He was the best player on the ice in the USA-Canada matchup on Saturday, and with a goal and two assists, nobody in the game even came close to having the type of performance that he had. It's worth noting that Canada has nothing but highly-regarded NHL prospects on their team, including Dylan Strome, who was drafted third overall in 2015 by the Arizona Coyotes, and Pierre-Luc Dubois, the Columbus Blue Jackets' third overall pick in the 2016 draft, so being able to confidently state that Greenway was the best player on the ice is a huge compliment to him and an indicator of just how impactful he can be. He continued to impress in Monday's quarterfinal victory, scoring another goal and adding another assist, bringing him to six total points for the tournament. The one concern for Greenway, who the Wild should absolutely look to sign to his entry-level contract at the end of BU's season in the spring, is that right now he is benefitting from being a huge body, while most players at the Under-20 level have not yet filled out. Listed at 230 pounds, Greenway seems to have grown into his frame at a younger age than most, so his upside may not be quite as high as that of a player with room to mature physically. Even so, Minnesota's brass has to be thrilled with the early returns on this pick, as he continues to make his name known throughout the hockey universe with his outstanding performance for Team USA.
COMING SOON
At the very least, Eriksson Ek will be in the NHL next season. Kunin and Greenway may very well sign their entry-level deals at the end of their respective NCAA seasons, which will probably land them in Iowa next year, before they get to Minnesota in 2018-2019. Kaprizov is a bit of a question mark, as it is not 100% clear that Minnesota will be able to sign the electric scorer. Should they be able to bring him into the fold though, expect him to immediately join the big club in '18-'19, as his skills could make him as good in his rookie year as Vladimir Tarasenko was just a couple seasons ago with St. Louis. Finding spots on the roster for these exceptional young players, in addition to top prospect Alex Tuch and other forwards competing for future jobs with the big club, will be a huge challenge for the Wild Front Office in the coming years, as it will have to make some tough decisions on which players currently on the team will stay and which ones will have to go to free up salary cap and roster space. However, having to make tough calls because you have too many good, young players is certainly not a bad thing, and looking back to even a couple seasons ago, the future was recently very bleak in the State of Hockey. With a deep, young defensive core already a strength for Minnesota and these four (five with Tuch) potential star forwards on the way, the Wild could be a contender for many years to come. For now however, let's continue to hope for current success from the Wild and bask in the glow of having the best prospects in the WJC.