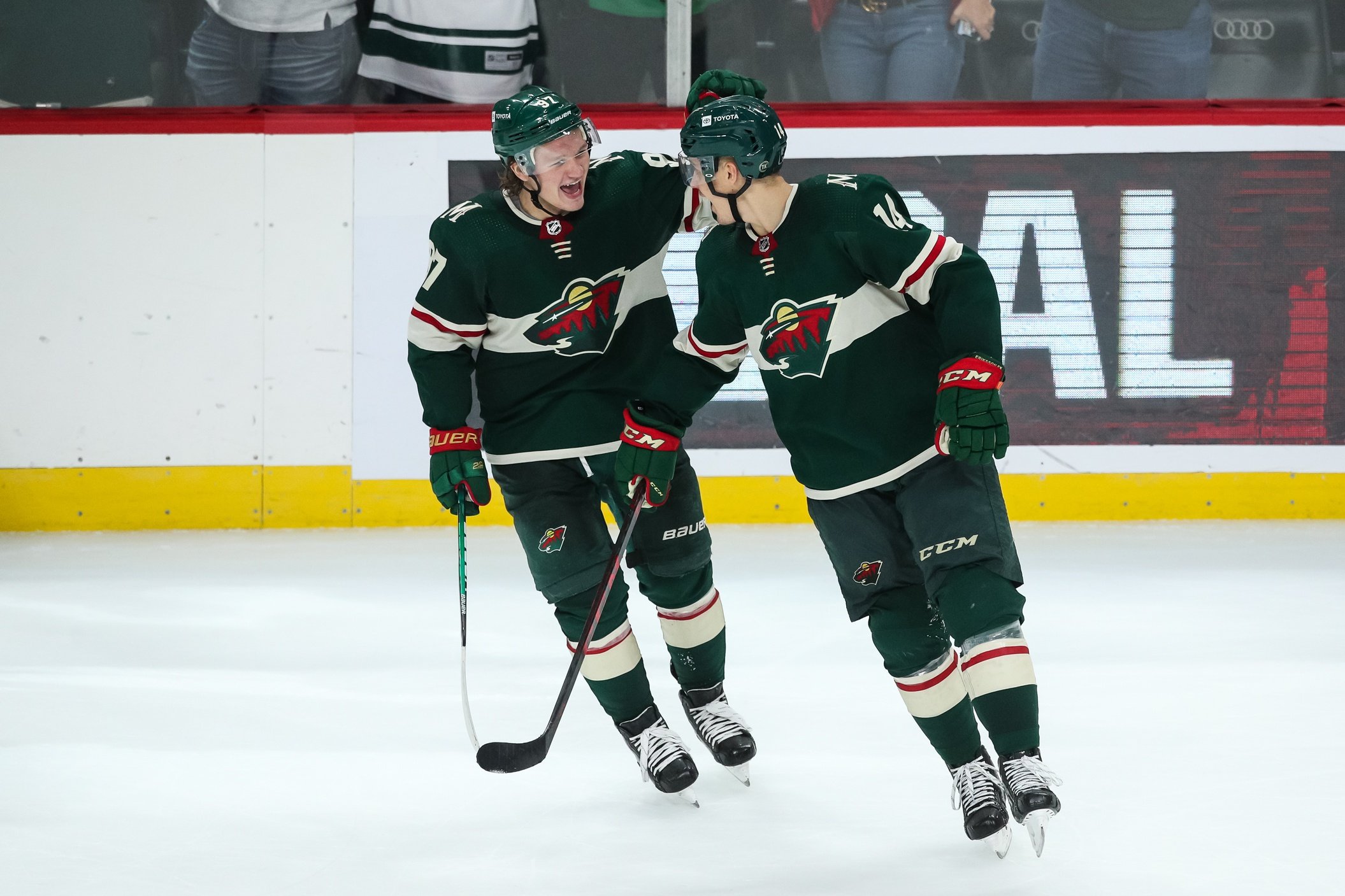 For almost their entire existence, the identity of the Minnesota Wild was shaped around their ability to play a strong, defensively solid game. What they lacked in star-power, they made up with having a deep lineup full of solid to very good NHL players.
That style was able to keep them competitive in the early seasons of the team. It got them into the playoffs in eight out of the nine seasons that Zach Parise and Ryan Suter were on the team. But it was never enough to get over the hump and truly contend for the Stanley Cup, which is the ultimate goal of every NHL franchise.
If you look at all of the top teams from the last decade or so, they all had a top line or a couple of star players who led the way. Key pieces like Alex Ovechkin, Anze Kopitar, Victor Hedman, and not merely superior depth, helped their teams win championships. Until the arrival of Kirill Kaprizov, the Wild never really had that kind of talent. It's been a big reason that they have struggled to have much postseason success in their history.
Last year Kaprizov had a Calder Trophy-winning season and developed chemistry with Mats Zuccarello. However, they were centered by Victor Rask, who should not be on their line. Rask is an NHL-caliber center, but his lack of star power holds back Minnesota's best scorer and setup man. Therefore, the Wild didn't have a top line that could dominate play in both zones, something the best teams in the league have.
That's all changed this year. We may only be five games into an 82-game season, but the Wild have a capable top line. By placing Joel Eriksson Ek next to Kaprizov and Zuccarello, Minnesota's top line not only has three players with offensive skill and hockey sense who are also willing to go into the dirty areas in front of the next and the defensive zone. They have already made an impact this season, despite Kaprizov's recent struggles.
While there's been a bit of a learning curve as the three players are getting used to each other, they've shown bright flashes of chemistry. For example, in the home opener against Winnipeg, they combined for 10 points in the game. Not just that, but they were called to be on the ice in every critical situation. As expected, they delivered.
There was some concern about whether or not Eriksson Ek would change his style of play and try to become more of a skilled player to fit with Kaprizov and Zuccarello. However, this is not the case, as Eriksson Ek has continued to play the same way that he always does. That style fits well with the high skill of the other two players on that line, giving it potential for a dominant line. The exciting thing here is there's more to come from these players, as you can imagine that they will continue to get better and better with time.
Having a legitimate top-line that can control play on both ends of the ice has taken from Minnesota's identity, either. The depth on their team, at both forward and on defense, remains as strong as ever. Maybe even better.
They continue to have an excellent shutdown line, with Ryan Hartman seamlessly fitting between Jordan Greenway and Marcus Foligno. Their "third" line has Kevin Fiala, probably the second most dynamic player on the team, alongside a couple of solid players in Frederick Gaudreau and Rask.
The Wild also boast one of the best 4th lines in the league, with rookie Brandon Duhaime alongside Nico Sturm and Nick Bjugstad. They've proven to be a handful for other teams to play against in the season's first five games.
Overall, the fantastic depth that the Wild have in their bottom-six is what makes them a great team. They have so many options that they can choose from that they can use in almost any situation, whether that's at even-strength or special teams. While they may not have as much star power as other teams in the league, their depth, combined with a legitimate top-line that includes a superstar player in Kaprizov, can compete with anybody in this league. That fact alone means they have a chance to make some noise this season.