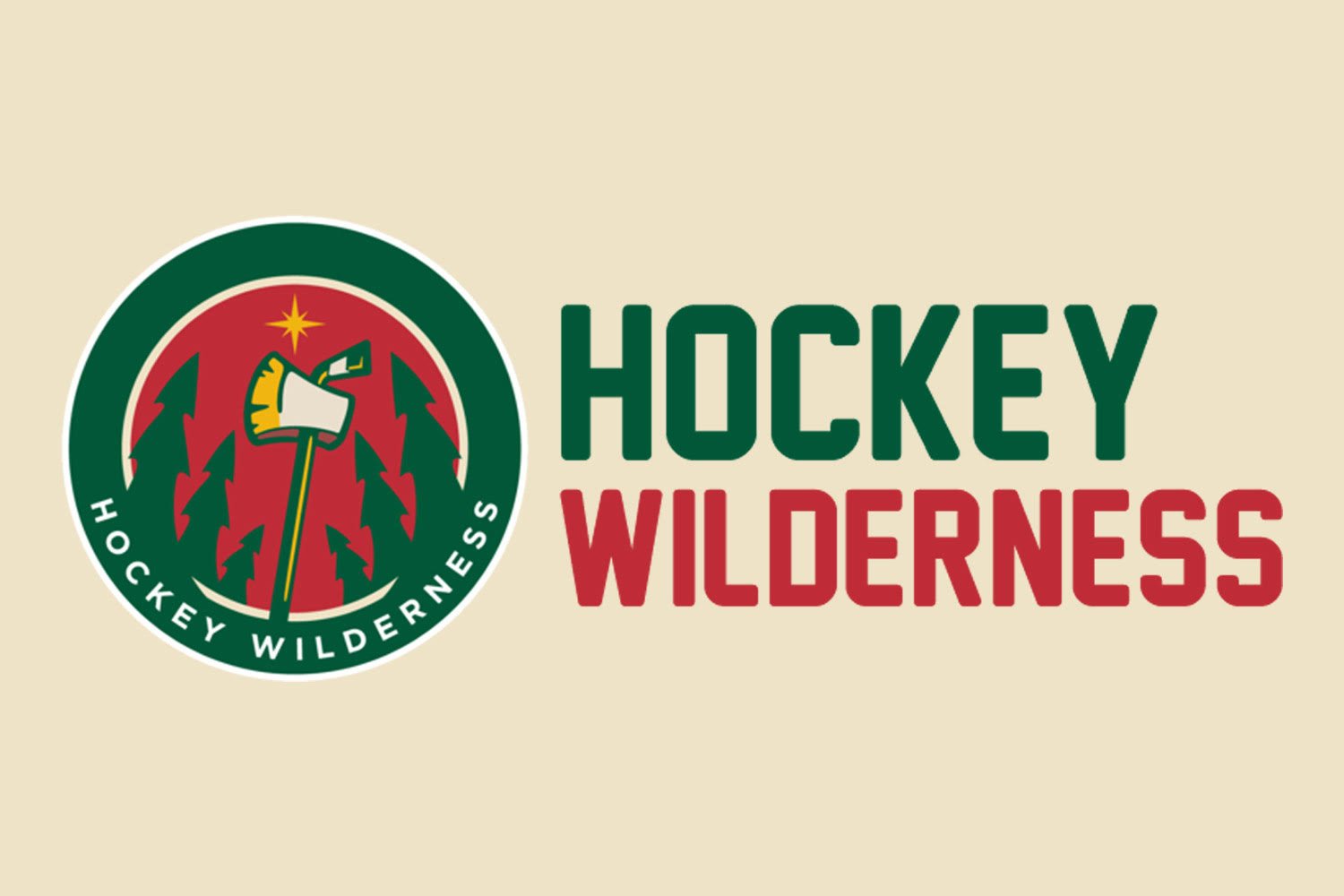 MINNESOTA WILD VS NEW JERSEY DEVILS
7PM Central, Xcel Energy Center, St. Paul, Minnesota
TV: Fox Sports-North Plus
Radio: KFAN 100.3 and affiliates
Streaming: Fox Sports Go app
Keep your heads up, Wilderness... Minnesota's loss to Washington wasn't so bad. The Wild did get outshot by a significant margin—43 to 31 officially—but it actually played a pretty good game from start to finish. The Wild had plenty of scoring chances and could have equalized on a number of occasions, but it just couldn't solve Braden Holtby, who played like the elite goaltender that he is. For the first time in what felt like quite a while, there wasn't really a period in that game where Minnesota looked like it was skating uphill or getting completely dominated, so I guess you could say that it was one of the Wild's more complete games of the season.
The Wild's penalty killers very obviously went into last game with a plan of stopping Alex Ovechkin by getting sticks in passing lanes. The Wild mostly accomplished the objective, but the problem with playing against a high-powered team like Washington is that overcompensating to cover one guy results in other stars being left open. So instead of being beaten on the power play by Ovechkin, the Wild was simply beaten by TJ Oshie and Evgeny Kuznetsov instead, and there went the four-game winning streak.
Bummer. On to the next, and time for a new streak!
The Green 'n' Wheats now turn their attention to another tough test from the Eastern Conference, an upstart New Jersey Devils team that has been wayyyyyyyyy better than people anticipated coming into this season. The Wild gets back to home ice, though, and gets Devan Dubnyk back in net after Alex Stalock played a very good game in DC.
THEY'RE THE DEVIILLLLLLLLLSSSS! THE DEVILLLLLLLLLLLSSSSS! [Loud hissing sound.]
NEW JERSEY DEVILS
These aren't the same New Jersey Devils that we've grown to neither hate nor love over the better part of the past decade. During that time, we didn't form much of an opinion about them, because they weren't really relevant to the Wild in any way. But these Devils are 11-5-3 and holding first place in a stacked Metropolitan Division by an ever-so-slim margin. It's quite the turnaround for a team that finished dead last in the entire Eastern Conference last season with just 70 points.
After the Devils acquired Taylor Hall in a blockbuster trade last summer, GM Ray Shero went right back to work this offseason. He won the Draft Lottery and was afforded the opportunity to selected Nico Hischier with the top overall pick. He followed that selection with a series of deft moves, prying Marcus Johansson (currently out with a concussion) away from a cap-strapped Washington team and winning the sweepstakes for Hobey Baker-winning defenseman Will Butcher.
Hischier, Butcher, and Jesper Bratt make up a trio of very exciting rookies that have all burst onto the NHL scene and have immediately helped make New Jersey a respectable team for the first time since a Zach Parise-led Cup run in 2012. Bratt was a sixth-rounder in the 2016 Draft, so his emergence as one of New Jersey's top five scorers has been a welcome surprise in Newark. The three youngsters have registered a whopping 43 points combined so far, and they very much push the pace of the game in a way that is somewhat similar to what we see from the youthful Toronto core. For a franchise that has been historically defensive, thanks to Jacques Lemaire's legacy, the current version of New Jersey is a fast, puck-moving team that can score goals in bunches. It demonstrated this ability when it clawed its way back from a 4-1 deficit to knock off the Blackhawks last Sunday. Since that night, though, the Devils have been sent back to Hell lost two straight.
The Wild has had trouble with Cory Schneider in the past—the Devils' star netminder is 11-6-0 in his career against Minnesota—so this will be a tough challenge.
STORYLINES
Nino Niederreiter is heating up for Minnesota, and has now scored in three straight games and earned points in seven of his last nine. He was a beast on the ice in Washington, providing great wall play alongside Eric Staal, and creating a bevy of grade "A" scoring chances from in close on Holtby. As Nino has gotten hot, though, most of the other forwards have cooled off for Minnesota (or are just… still… cool). Though the Wild benefitted from blueline production in Thursday's game against Nashville, Nino, Jason Zucker, and Staal still appear to be the only forwards able to score. It's great to have a few guys clicking regularly, but the Wild's scoring attack cannot remain this thin for long. It desperately needs some secondary and tertiary production up front.
Two of the players that haven't been scoring are the Wild's rookies, Luke Kunin and Joel Eriksson Ek. It's been nine games since Kunin registered a point and eleven games for Eriksson Ek. With Charlie Coyle potentially returning soon—Michael Russo guesses next Monday—somebody will have to come out of the lineup. Unfortunately, rookie forwards that aren't scoring and aren't winning faceoffs (in Eriksson Ek's case) tend to be prime candidates for demotions in such situations, so it would really be great for each of these guys to get rolling this week. Making things more challenging for the duo is that they are playing together on a line with Daniel Winnik. Though Winnik is a fine player, he also isn't exceptionally creative, so nothing is going to come easy for the youngsters. Before Bruce Boudreau makes the decision on who has to come out to accommodate Coyle, I would really like to see Eriksson Ek and Kunin get split up again. One more chance to play with some of Minnesota's better offensive players could really do each of them some good.
INJURIES
No—Parise or Coyle.
Marcus Johansson is concussed and Mirco Mueller is out up to twelve weeks after breaking his clavicle last week, as per Rotoworld.
The Gamethread will post at 6:30PM Central. Below are the projected lineups, thanks to DailyFaceoff.com.