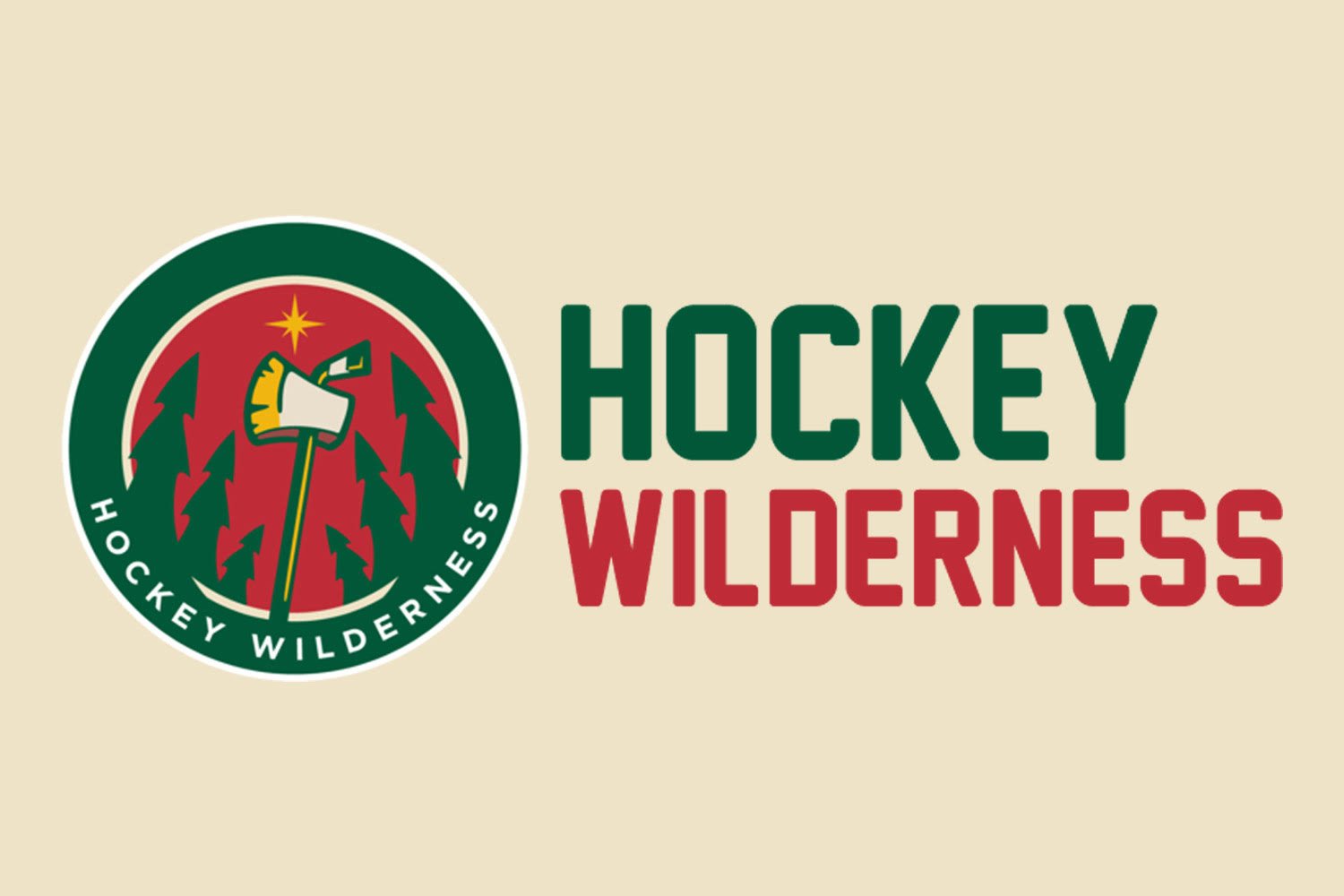 Safe is a great word for baseball. If we were talking the Twins, I would be much happier saying it. Unfortunately, this isn't baseball. It's hockey, and it's the Wild. Which calls into question why the are we using the name "Wild"?
Dictionary.com's #12 definitions is;
Wild: "unrestrained by reason or prudence
Applying the definition to the draft makes the name Wild seem to be in the same spirit of calling a fat guy "Slim" or a bald guy "Curly". The management is definitely anything but Wild. Instead they consistently pick the tamest, safest pick they can. Minnesota now has, at the very best, Jonas Brodin 2.0. Not that Brodin is a bad player, but the Wild have a seemingly never ending need for a #1 center and players who can get it in the net. The last thing they needed was a defensive defenseman with a low ceiling.
Insanity is commonly defined as repeatedly doing the same thing and expecting a different result. Going by that definition, maybe the "Insane" or "Minnesota Loony-Bin" would be a better name?
Just about every Wild fan groaned after the 24th pick. On a quiet Minnesota night in June, if you listen carefully you can still occasionally hear a
"Filip Johansson?!?!"
"Why didn't we take Bokk or Veleno???"
"We should have traded up for K'Andre Miller!"
The first excuse is "Fenton just took over. These picks are really of the old regime". That has one merit. To expect him to come in and make some blockbuster, I-can't-believe-he-pulled-the-wool-over-their-eyes trade is far too high of an expectation. To be fair, he doesn't even know exactly what he is working with yet. Sure, the NHL has pro scouts, but that can't come close to having a player on your team in assessing their true value.
Fenton deserves a chance. Not only is he new and depending on Fletcher's people for the draft, but nobody truly knows if a prospect at any pick number will actually become an NHL player.
I know many reading this are thinking, "Yeah, but I didn't expect him to make a reach for such a low-rated, overly-safe player". On the surface it would seem we don't need someone who, if scouts are right, basically sounds like Brodin 2.0. After all the Wild already have Ryan Suter. The Wild only need so many defensive defensemen, no matter how high the Hockey IQ. What the Wild need is help for their limited offense. When it comes to players such as Suter and Brodin, they leave plenty to desire for offensive contribution.
Watching Alex Tuch and Erik Haula play their best hockey for the Stanley Cup runner up was almost heart-wrenching. The prospect pool contained far too little even before they left for the desert, and was now looking almost as dry.
Now imagine if Jonas Brodin was gone and all we had left for a solid defensive d-man was an aging Suter? Who would play it safe while Dumba tries to work his offensive magic? Suter and Spurgeon make a great top pair. Does Bruce Boudreau split them up and have Suter-Dumba and Spurgeon-Seeler lines? That would be a step down and put the Wild in real danger for depth.
Maybe Fenton isn't quite the same old foolish "safest pick" personality people already assume him to be. He might just be a sly fox dressed in a turkey suit.
Make no mistake, Brodin or Dumba is going to have to go within the next couple of years. While not confirmed, there is plenty of evidence that in 2020 the Seattle expansion team is coming. Even if the evidence is wrong and it's 2021, It's time to prepare now. One things for sure, the Wild must avoid being caught with their proverbial pants down again.
If Johansson turns out as the scouts say, the Wild can trade Brodin away. Since Johannson will have a year at best in the NHL, he will be exempt from the expansion draft solving the extra d-man issue. The rest of the draft was an attempt to increase size, speed, as well as possibly replace 2 other trade candidates, Charlie Coyle, and Jason Zucker. The size and style of players match up very close.
Charlie Coyle
6'3" 221 pounds
Originally a center but plays mainly right wing.
Replacements?
Jack McBain
6'3" 201 pounds
Listed as center but plays wing as well.
Shawn Boudrias
6'4" 197 pounds
Plays the same position at RW
Jason Zucker
5'11" 187 pounds (LW)
Speedy shooter that has developed some playmaking ability
Replacements?
Alexander Khovanov
5'10" 198 pounds
Playmaking forward with good vision
Connor Dewar
5'10" 170 pounds
Speedy, but not strong.
Damien Giroux
5'9" 170
All 3 play center,  like Zucker they are quick, tenacious, undersized, shoot left, and can score.
The last pick was just the typical late round homegrown attempt at talent.
Worst case scenario this draft was a horrible first round pick followed by a very nice bargain pickups, with a solid chance at finding some better talent than expected.
Best case is the Wild did exactly what they set out to do. Suter can help mentorthe new defenseman. They can trade players knowing they have replacements that may meet or exceed the current ones. The 2 most promising on day #2 are;
McBain has a decent pedigree and will provide some size and toughness. He just needs to work on his skating. 
Khovanov could turn out to be a real steal. There are several reports on how he missed half the season and came back sluggish. Well Duh! He had Hepatitis-A! Ten to fifteen percent of cases last 6 to 9 months and the number #1 symptom is extreme tiredness followed by muscle aches and pains. It's curable, it's now over, and he may end up being the best pick.