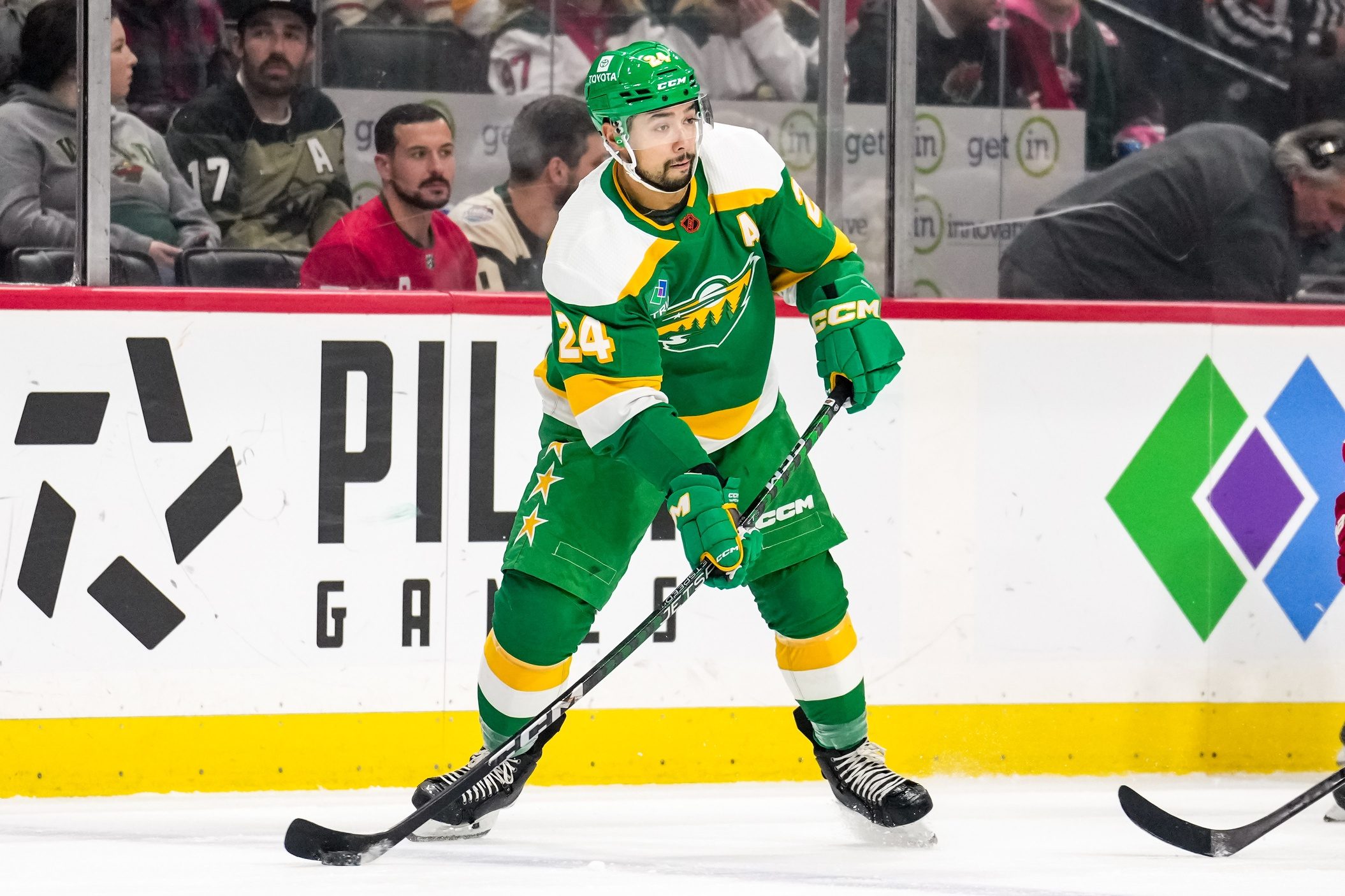 On Sunday, the Vancouver Canucks finally fired Minnesota Wild Legend Bruce Boudreau. After an offseason where the Canucks made it clear they didn't want him, then three months of throwing one of the winningest coaches in NHL history under the bus and hiring and leaking his replacement weeks in advance, they finally put Boudreau out of his misery.
The way Vancouver handled this situation is abhorrent for anyone, let alone someone with Boudreau's track record of being an affable and kind personality. Canucks management and ownership unleashed a barrage of humiliations and undermined Boudreau at every turn. It's a unique brand of awfulness.
To be clear: By all accounts, the Wild are not treating Matt Dumba cruelly or poorly. In Dumba's words to The Athletic's Michael Russo, "[Bill Guerin is] always good to me, always honest" about the Wild trading him this season, despite being in the thick of a playoff race.
The NHL is a business, and with the trade deadline less than six weeks away, the trade rumor industrial complex is in full force. Dumba's not the only player on the trade block, and this is far from the first time he's been the center of trade speculation.
In fact, the thread holding up the Sword of Dumbaclese was installed back in 2017, when the Vegas Expansion Draft was supposedly the end of Dumba in the organization. It wasn't, and the thread held for years through a second expansion, two GM changes, a major injury, and a ton of trade rumors in the last half-decade.
But now it's fraying, and it has been for months. Everyone knows Dumba will not be back next season and probably knew since October or earlier. Again, there's been no dishonestly or malfeasance on the Wild's part. Still, how much longer is this uncertainty going to carry on, and is it good for anyone?
Judging by his play, it doesn't seem like it's been helpful for Dumba this season. He's been exactly replacement level according to Evolving Hockey's Expected Standings Points Above Expected (xSPAR). The only other time he's been at or below replacement level in his career was in 2019-20, when he returned from his torn pectoral muscle.
[caption id=attachment_143188" align="alignnone" width="736]

Courtesy of Evolving Hockey[/caption]
No one can say for sure whether the two things are related, but it seems that his play is dipping at the exact time an inevitable end is approaching.
If that's the case, who does prolonging this situation benefit? It certainly doesn't seem like it's the Wild. Their playoff odds are down to 71.8%. They currently occupy the third playoff spot in the Central Division, but by just one point. That lead is tenuous, the Colorado Avalanche are nipping at their heels. The Calgary Flames are also just a point behind them for a Wild Card spot.
They can't afford to get replacement-level production from one of their Top-4 defensemen, and they know it. How can we tell? Because they've healthy-scratched him for the last two games. Granted, they lost both games, so maybe they're not better off without Dumba. But going to that option for an alternate captain and 28-year-old veteran is noteworthy, to say the least.
Again, we want to stress this isn't one-to-one with Boudreau's situation. Guerin and Dean Evason didn't throw their player under the bus. "We had a real good meeting this morning," Evason told Russo. "There's play that we feel warrants that a guy needs to not play in a hockey game and that's it."
It's about as diplomatic as you can get with that, and it sounds like Dumba agrees with the thinking, at least to some extent. He also told Russo that in last week's game against Washington, "There were some plays in there [that I] wasn't happy with them, either."
The problem here is that there's potential for this situation to spiral beyond Minnesota's control. The question of whether or not Dumba would finish the year in Minnesota was A Story. Benching him makes it even more of A Story and puts more scrutiny on him.
Two things can be true at the same time. These healthy scratches can be fair, reasonable moves by a coach trying to win games. But it can also be a thing that makes an unpleasant situation more difficult for Dumba.
It's even hard to see how the situation is doing much to help facilitate a Dumba trade. The healthy scratches may not change the way potential suitors feel about him. What they do, though, is give them leverage. 
Elliotte Friedman of the 32 Thoughts Podcast said of the situation this weekend, "Bill Guerin has told people, 'If you want me to do [a Dumba trade], make it worth my while.'" The GM insists he won't move a player unless it makes the team better. But now teams can point out that, Hey, your coach thought your team was better without Dumba.
In that situation, why is a GM doing anything but putting in a lowball offer?
Guerin's been complimentary of Dumba's attitude through this ordeal, a testament to the player, teammate, and person he is. "He can't control any of it right now, and I'd hate for him to be sitting up and worrying all the time," he told Russo. "And I think he's done really well with it. I do."
In Guerin's words, Dumba has "put a lot of heart and soul into this team, this community, the guys." Like Boudreau, he's been a great member of the franchise and community.
Yes, the NHL is a business, but it doesn't help anyone to let this uncertainty fester and dwell all season. This equation includes the Wild. The right thing to do here for the player and team is one of just two options. Minnesota must either commit to keeping Dumba through the rest of the season or rip the band-aid off, take what they can get, and finally give him a fresh start. There's little benefit to anything in between.