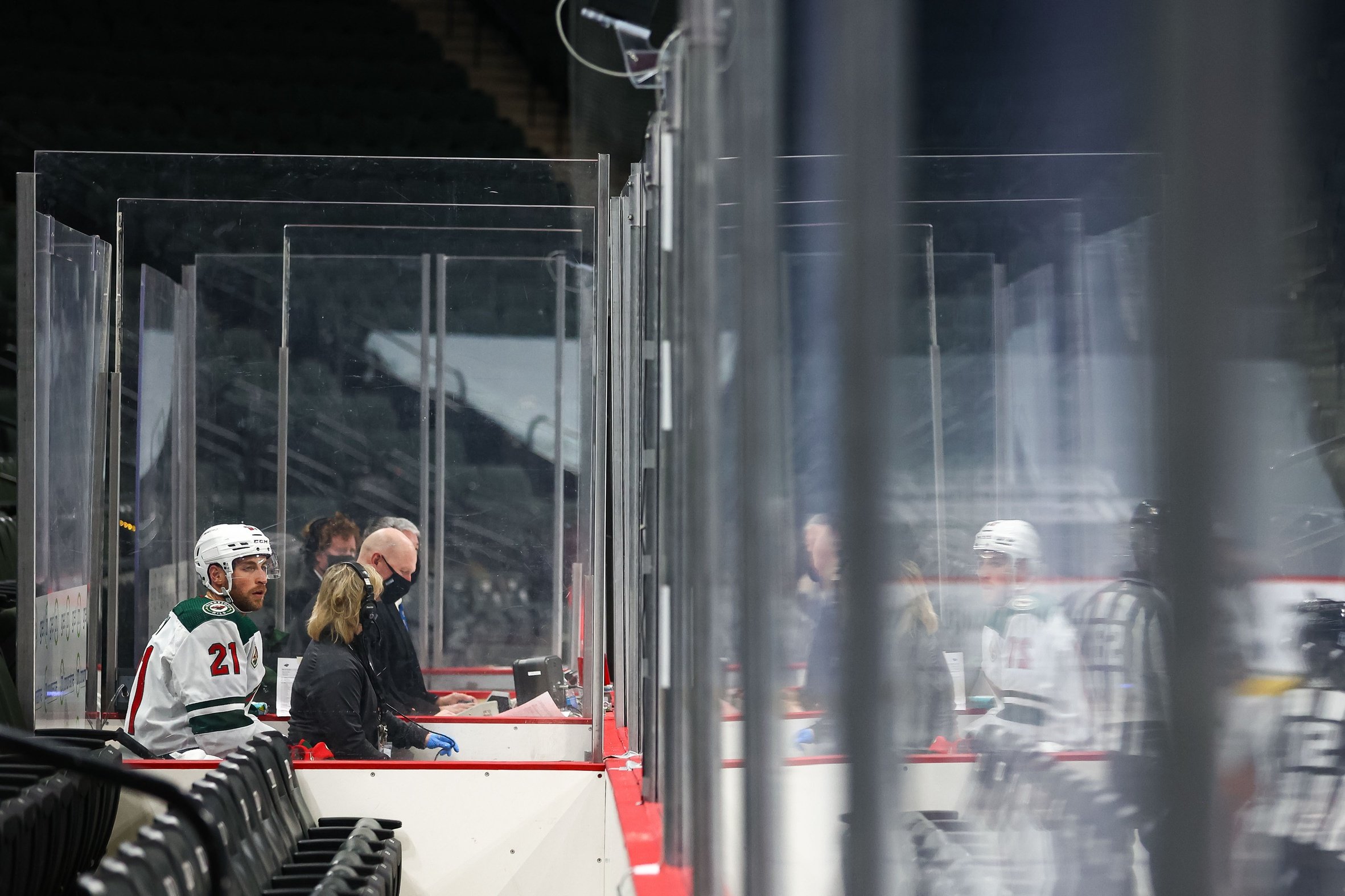 In a few short days, the Minnesota Wild's defensive corps could look quite a bit different from the one that left the ice in a game-seven loss to the Vegas Golden Knights in the playoffs.
One of the top defensemen in terms of ice time? Gone. A stable, tough, third-pairing d-man who can eat up minutes? Gone, for now. If the Seattle Kraken decide to select Carson Soucy in the Expansion Draft on Wednesday, that means Minnesota would lose a gritty, hard-nosed, third-pairing defenseman who could have had an impact as a second-pair talent this season.
The Wild could be on the lookout for half of a starting defensive roster by the end of the week. That's not a good thing. Defense has always been a hallmark of this franchise, including as recently as this past season. Losing Ryan Suter and Ian Cole only to sit by and lose Soucy shortly thereafter would be a severe hit to an already depleted core.
The good thing for Minnesota, though, is that the prospect of losing Soucy has grown increasingly less likely as the Expansion Draft approaches. The Athletic's Michael Russo participated in a roundtable to predict who would be taken by Seattle. He changed his initial pick of Soucy to Kaapo Kähkönen as of Tuesday. So, barring Seattle GM Ron Francis wanting the 26-year-old defenseman on a reasonable contract with two years remaining on it, Kähkönen could be headed west, and the Wild's defense may require stability down the line chart.
If not, though, the Wild have some work to do.
Soucy played the fewest minutes of any of the Wild's top-six defenders last year. Overall, he averaged just over 15 minutes of ice time per game, while the top four each played at least 22 minutes per game. Make no mistake, he isn't a bonafide top-four defenseman on the team, but he still played effectively for 25% of Minnesota's game time this season.
If someone just pulled up his Corsi numbers, he might be considered overrated. Given that he's on the bottom pair, his relative numbers are in the negative, but he's often playing shifts with bottom-line forwards who don't drive puck possession. However, he is a bit better when it comes to his offensive numbers than his third-pair status may indicate. He had a goal and 16 assists in 50 games last season with a shots-through percentage higher than any other regular Wild defenseman. He fired 56% of his 84 shot attempts on net last season.
Defensively, he provided a strong, physical presence to work guys off of pucks. He had 12 takeaways and was the Wild's best defender in PDO (team shooting percentage + team save percentage while on the ice) at 108.8.
So, for a third-pair defenseman that is technically replaceable if he is taken by Seattle, why is it so important he stays with the team? His contract is key at this juncture. He's making less than $3 million per year, and the three defensemen ahead of him on the line chart are each making $6 million per year (Jonas Brodin and Matt Dumba), not to mention Jared Spurgeon is gobbling up $7.5 million.
As money shifts towards the group of forwards that are performing for pay raises, the often handsomely paid Minnesota defense will have to move towards fewer high-profile, highly-paid players on the back end. With nearly $20 million -- 25% of the cap -- tied up in three defensemen, the rest of the group will need to come cheap. Soucy provides known value at that lesser price, which is why it's vital for Minnesota to hold on to him.
The new world of the NHL's flat salary cap has shown some signs of holding back the exorbitance of free-agent contracts. But still, free agents are almost always overpaid for past performance.
To find value in other players around the league that even meet his performance will be difficult. Consider Greg Pateryn, the former Wild defenseman who was traded for Ian Cole. He made nearly as much as Soucy does, and while he isn't in line for a raise, players around his pay grade might not fit the value or position the Wild would need to put them in if Soucy were to be poached by Seattle and the defensive corps had three gigantic holes to fill.
If the Wild avoided losing Soucy to expansion and could bring back Cole to fit alongside him on the bottom-pair of defense, Minnesota has a much easier quest to find a top-four defenseman on the free-agent market. That's why they are hoping Seattle doesn't surprise them and take him.