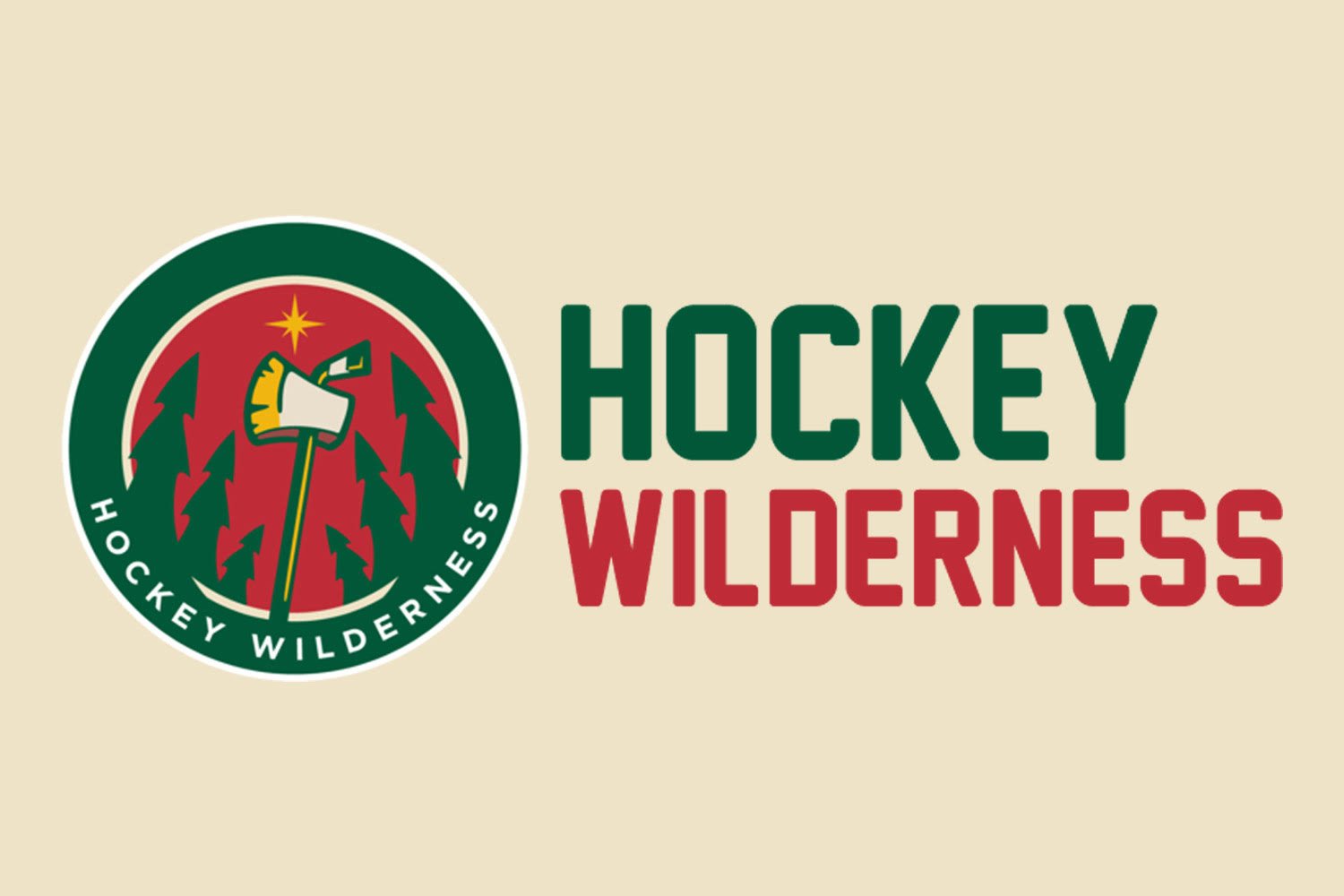 MINNESOTA WILD VS MONTREAL CANADIENS
7:00PM Central, Xcel Energy Center, St. Paul, Minnesota
TV: Fox Sports-North
Radio: KFAN 100.3 and affiliates
Streaming: Fox Sports Go app
Coming into this homestand—the longest of the year for Minnesota—a 2-2-0 record was prooooobably not where Bruce Boudreau hoped his team would be after four games. In this stretch the Wild has had highs and lows, gaining momentum for occasional spurts, only to let the wind get repeatedly sucked out of its sails. Oh, and sometimes its defensemen have made beautiful drop passes to set up Nikolaj Ehlers for breakaways.
Right now, the Wild's sails are very much luffing, but with two more chances to break wind on home ice (is that the phrase I'm looking for? "Break wind?"), hopefully Bruce's button pushing will get the team on course once and for all. This homestand was supposed to be the stretch where the Wild would find its rhythm, and it can still do that with wins tonight and Saturday, but a loss against Montreal means we're heading back out on the road next week with no better than a .500 record on the season.
A week ago, when the Islanders were in town, we saw what can happen if the Wild shows up with piss and vinegar from the opening faceoff. But it hasn't replicated that type of enthusiastic start in the two games that have followed, so after Tuesday's loss, you can bet that preparation has been a focus for this team. Expect a bit of a storm in the opening minutes, because if we don't see it... well... then Bruce's face will probably get really red.
[begin reading in French accent now] the Montreal Canadiens are in town tonight, hoping to say "oui oui" to a road vic-to-ree! Huh huh! But the Wild hope to say "au revoir," le loo-zaires! Huh huh!
MONTREAL CANADIENS
It was NOT a good start to the season for the proud franchise from the province of Quebec. With Claude Julien at the helm since replacing the ousted Michel Therrien after 58 games last season (the Habs were 31-19-8 at the time), things really haven't gone according to plan in Montreal. The team did well in the last part of the regular season under the more defense-oriented Julien, going 16-7-1 in 24 games, but quickly fell to the Rangers in the opening round of the playoffs.
The decision to fire Therrien—while Montreal was having a good season—and bring back Julien was another in a long line of bold and slightly bizarre moves by GM Marc Bergevin, dating back to last summer's oopsy-daisy-of-the-century trade of PK Subban for Shea Weber. Bergevin then brought in a bunch of goons—including STEVE OTT—at the trade deadline, let Alex Radulov walk in free agency, and ultimately DIDN'T trade Alex Galchenyuk after rumors swirled around the lightning rod forward throughout the summer. At least he brought in Jonathan Drouin, who is a stud at 22 years old.
A great man once stated, "In this world nothing can be said to be certain, except death, taxes, and Carey Price being the best goalie in the world." It is no secret that Carey has buoyed this franchise over the past decade, keeping it afloat even when Montreal has looked ready to sink. But shockingly, Price hasn't been the best goalie in the world so far this season, so lo and behold, Montreal is sinking. Price has instead been downright beatable, posting a 3.64 GAA and .883 save percentage in ten appearances. His career 2.42/.919 stat line would suggest that perhaps his numbers will improve as the season goes on, but this is a good time for the Wild to catch him, especially at the X, where Minnesota lit Price up en route to a 7-1 victory in January.
The good news for Canadiens' fans, and perhaps bad news for Wild fans, is that Montreal has recently started to play a lot better. After going 1-6-1 in their first eight games, the Habs have since won three of their last four, with eighteen combined goals in the three victories, including eight markers in their last game against Ottawa.
STORYLINES
I really don't want to pile on Matt Dumba here, because he has been the focus of more than his fair share of disdain from his coach, the media, Twitter trolls, and even various members of the Wilderness. The always-candid Boudreau was not shy in calling Dumba out in his presser Tuesday, after he benched the young defenseman for the last nineteen minutes of the game. The Twittersphere has been buzzing ever since about what the Wild should do to "send a message" to Dumba55, but you know something? The kid realizes he screwed up. He's taken the heat, and he's served his time. I would honestly hope that Boudreau's comments were just intended to be more button pushing and trying to get Dumba playing the way that many of us still believe he can. Heck, Dumba landed number one on a certain brilliant hockey site's Top 25 Under 25 rankings less than a month ago! He's still young, he's still talented, and he's still learning, so mistakes are going to happen. Get off his a55.  
By the way, I think the "slingshot" play that Dumba was trying to execute is totally stupid, and the Wild does it all… the… time. I get why we do it, as it does push the opponent back and create space for the receiver to come through the neutral zone with speed, but I'm shocked it took this long for an opposing player to finally jump up and intercept one of these telegraphed deep drop passes. Though it usually works on the man advantage, the Dumba play happened during a four-on-four. The opposition will obviously pressure more tenaciously when at even strength, so it's probably best for the Wild to just keep its little slingshot in its pocket in those situations. Also, why were Dumba and Jonas Brodin playing together? Wasn't it against the Jets last time that led to them being separated?
On Tuesday, even after the Great Dumba Dumb-Dumb of 2017, the Wild picked up so much momentum following Luke Kunin's second NHL tally—another beauty of a release—that it felt like a tying goal was imminent. But then the Wild fired shot after shot… after shot… after shot… wide of the net or into the shinpads, skates, and sticks of Winnipeg players. More than half of its chances had to have been nullified by not getting the puck on net in the third period. When you aren't scoring, and a goalie looks sharp and big, sometimes it's easy to try to get too precise and pick corners. But hitting the target, even when the shot isn't perfectly placed, creates secondary opportunities, as was the case on Daniel Winnik's goal against Pittsburgh. On that play, Matt Cullen just fired a low shot with a purpose, and Winnik crashed. Simple play, easy goal. We need to see more of these types of plays tonight, as Minnesota will want to test Price early and often and remind itself that it can score.
Though the Wild got too cute on Tuesday, hopefully it will maintain the momentum that it built up in that final period and come out with a little more jump tonight.
Nino Niederreiter looked pretty sharp in his return from a high ankle sprain, so let's see if he can build on that and assert himself from the beginning tonight.
INJURIES
NO—Zach Parise or Charlie Coyle, and no update on either.
Montreal's offseason signee, Ales Hemsky, is concussed, and Nikita Scherbak and David Schlemko have each undergone surgeries that are keeping them out long-term.
The Gamethread will post at 6:30PM Central. Below are the projected lineups, thanks to DailyFaceoff.com.