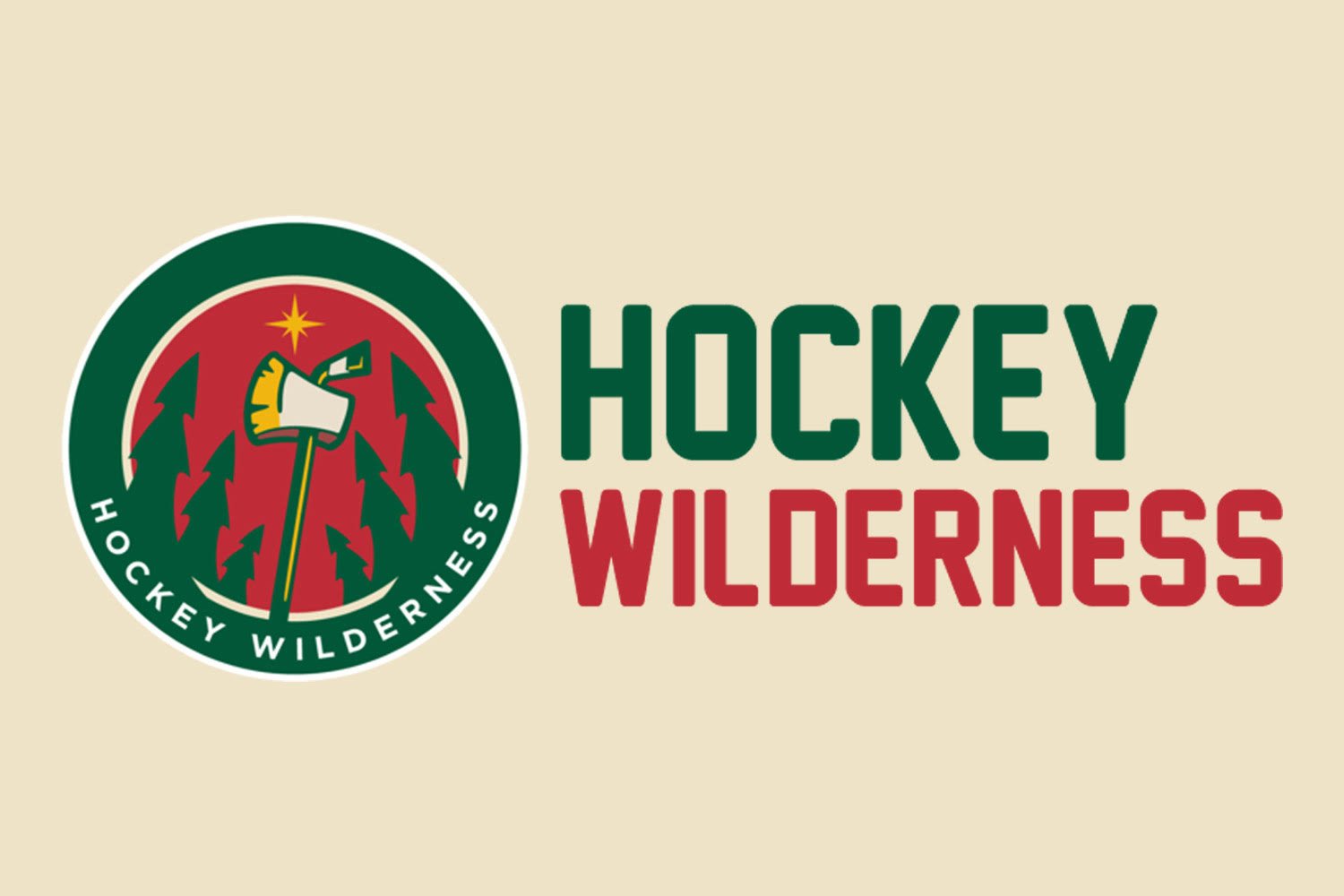 MINNESOTA WILD VS CHICAGO BLACKHAWKS
7:00PM Central, Xcel Energy Center, St. Paul, Minnesota
TV: NBCSN, Fox Sports-North, Fox Sports-Wisconsin
Streaming: Fox Sports Go app
Radio: KFAN 100.3 and affiliates
The Wild has had two days off, and after it played every other day for almost two weeks, it has felt like a month since we saw them beat Nashville 5-2 on Saturday. With the Wild riding high yet again, it goes without saying that the upcoming bye week is going to feel like an eternity.
As the second-place Blackhawks come to town for the second time in as many weeks, the Wild will look to avenge its own overtime loss to this same team and head into its break with the most points in the NHL.  That's right, with a deficit of just one point behind Washington, and the Capitals sitting idle tonight, the Wild could have the best record in the entire league if it manages a victory on home ice this evening. Any such lead would be short-lived, of course, because Minnesota won't be able to add any points in the standings while its players are golfing in Cabo (or whatever it is that they plan to do for the next five days, while us working stiffs are left suffering with no Wild hockey to watch).
Bruce Boudreau will certainly want his group to go into the long break feeling good about itself, because with the CBA forbidding practice during this upcoming pause in the season, an ugly effort tonight cannot be easily addressed by the coaching staff. To avoid having everybody feel a little uneasy, including its fans, the Wild should gameplan to just play really well tonight and beat the pants off of the Blackhawks.
Minnesota enters tonight's game with a seven-point cushion over Chicago, so no matter what happens this evening, and even if Patrick Kane decides to introduce us to his "little friend" (What?  It's a reference to his commercial promoting the All-Star Game), the Wild will still be in first place in the Central Division when its bye week ends Monday.  Even so, a win tonight would be huge for the Wild on a vast array of levels.
CHICAGO BLACKHAWKS
Like seemingly every team that has returned from this monstrosity that the NHLPA has deemed "the bye," the Blackhawks dropped their first game back from their break on Saturday, a 3-1 loss at home against Edmonton.  On Sunday, however, Chicago responded with a dominant 5-1 victory over the Sabres in Buffalo. The Blackhawks were scary good in that game, with all of their stars shining brightly.  Jonathan Toews, Marian Hossa, and Kane each scored, with Kane most notably faking Robin Lehner out of his sick neck tats and calmly sliding the puck behind him, before skating to the corner and doing his stupid "Showtime" thing. It flat out disgusts me how good he is.
If the 'Hawks play tonight's game against the Wild with a similar style and effort to what they brought in Buffalo, Minnesota will have its hands very full. The 'Hawks played like a team poised to go on a long winning streak and narrow the point gap between themselves and the Wild.  Speaking of winning streaks, Chicago has now won six consecutive road games, including its overtime win over Minnesota two weeks ago. I REALLY hate to say it, but Chicago is starting to look like the team we know it can be, a team that is capable of flipping a switch and taking its play to a new level when the games start to really matter.
While Minnesota is still waiting for its first player to eclipse the twenty-goal mark, Chicago has three forwards who have already hit that number, with Artem Anisimov joining Kane and Hossa in that club. Hossa is a truly remarkable player, by the way.  Jaromir Jagr gets a lot of the "aging veteran" love throughout the league, but what Hossa is doing at 38 years old is unbelievable. The guy can still dominate games, and he demonstrated on Sunday his tenacity and willingness to battle to maintain puck possession in the offensive zone. His goal was a true thing of beauty as well, as he walked in off the right halfwall and rifled a wrist shot that seemed to go straight through Lehner's neck tats. As you may have recognized, it wasn't a good day for Lehner's neck tats, although I don't know if his neck tats ever have a good day, to be honest. 
What really scares me about the Blackhawks, though, is that the knock on them all year has been their lack of depth compared to other seasons. Looking at their roster, you see their usual corral of veteran stars, but the supporting cast has seemed underwhelming this time around. Well, of course the previously unknown Richard Panik, as well as rookies Ryan Hartman and Nick Schmaltz, are suddenly entering "break-out season" territory, providing the depth that previously seemed to be lacking for this team. Hartman and Panik have fourteen and fifteen goals respectively, while Schmaltz has consistently found himself on the first line with Toews.
This statement will not surprise you, but if there is a team for Minnesota to worry about in the West as it heads into the stretch run and the playoffs, Chicago is definitely still the Wild's biggest mountain to climb.
STORYLINES
Doesn't it seem like Tyler Graovac was placed on waivers a long time ago? Actually, only a week has passed since Chuck Fletcher opted to dump the 23-year-old in favor of Alex Tuch. When it first happened, I was all but certain that we had seen the big, young center in a Wild uniform for the last time, because with the trade deadline looming and many teams in need of depth centers, Graovac going unclaimed and making it down to Iowa seemed far-fetched. To me, the decision to waive Graovac was an indication that the organization had given up on the development of its 2011 seventh round draft pick, because his claim seemed like a foregone conclusion. 
By some stroke of… I don't know if I'd call it luck, because… whatever… Graovac went unclaimed. In his stead, Tuch utilized his incredible opportunity to prove that he is ready for the NHL by proving that he is absolutely not ready for the NHL, so Fletcher looked at the personnel that he had put on the ice for the past week and realized that the product was certainly no better than it was with Graovac in the lineup. 
So, here we are, with Graovac right back with the team. Some may say that he has underachieved, but when you think about the fact that he was a seventh rounder six years ago, it's actually somewhat amazing that he has made it this far.  I still don't believe Graovac is a long-term cog in the Wild's machine, because the past couple of weeks have shown that there just has to be a trade for an impactful NHL forward coming soon. Plus, the Wild has more highly touted prospects coming down the pike, so Graovac certainly appears to be a stopgap, but even so, it's impressive that he continues to force himself into the conversation. He likely slots back in at fourth-line center tonight, with Charlie Coyle going back to wing and Erik Haula moving back up to the third line.
In non-Graovac news, Eric Staal finally scored a goal on Saturday to end his goalless drought, which had ballooned into an almost Pominvillian thirteen games. Sure, Staal's goal was a flipped in, bouncing puck from the red line that trickled into an empty net, but last time I checked, an empty-netter counts the same on the statsheet as the most beautiful goal on the highlight reel. Staal has been getting very close and generating chances regularly in the past few games, so hopefully that goal will snap him out of whatever funk he's been in and get him scoring again. He is still the best free agent signing of the past offseason, but his shine is not quite as bright as it was two months ago.  Potting a goal every few games for the rest of the season will make him look nice and pretty again.
INJURIES
Jonas Brodin didn't miss a beat in his first game back from a month-long injury hiatus, looking smooth, smart, and solid as ever, paired with his younger clone, Gustav Olofsson. With Matt Dumba close to a return (either tonight or the first game back after the bye), Olofsson's status with the Wild is suddenly in question. The young Swede has very much looked like he belongs in the NHL, making smart plays, moving the puck, and taking a very responsible approach in his defensive zone. Whenever Dumba does return, it is no longer a certainty that Olofsson goes back down to the AHL, so perhaps we see Christian Folin's appearances dwindle a bit.
Chicago is stupidly healthy.
The Gamethread will post at 6:30PM Central.  Below are the projected lineups, thanks to dailyfaceoff.com, as well as the Tale of the Tape, thanks to @keisarikine.  Thanks for reading!