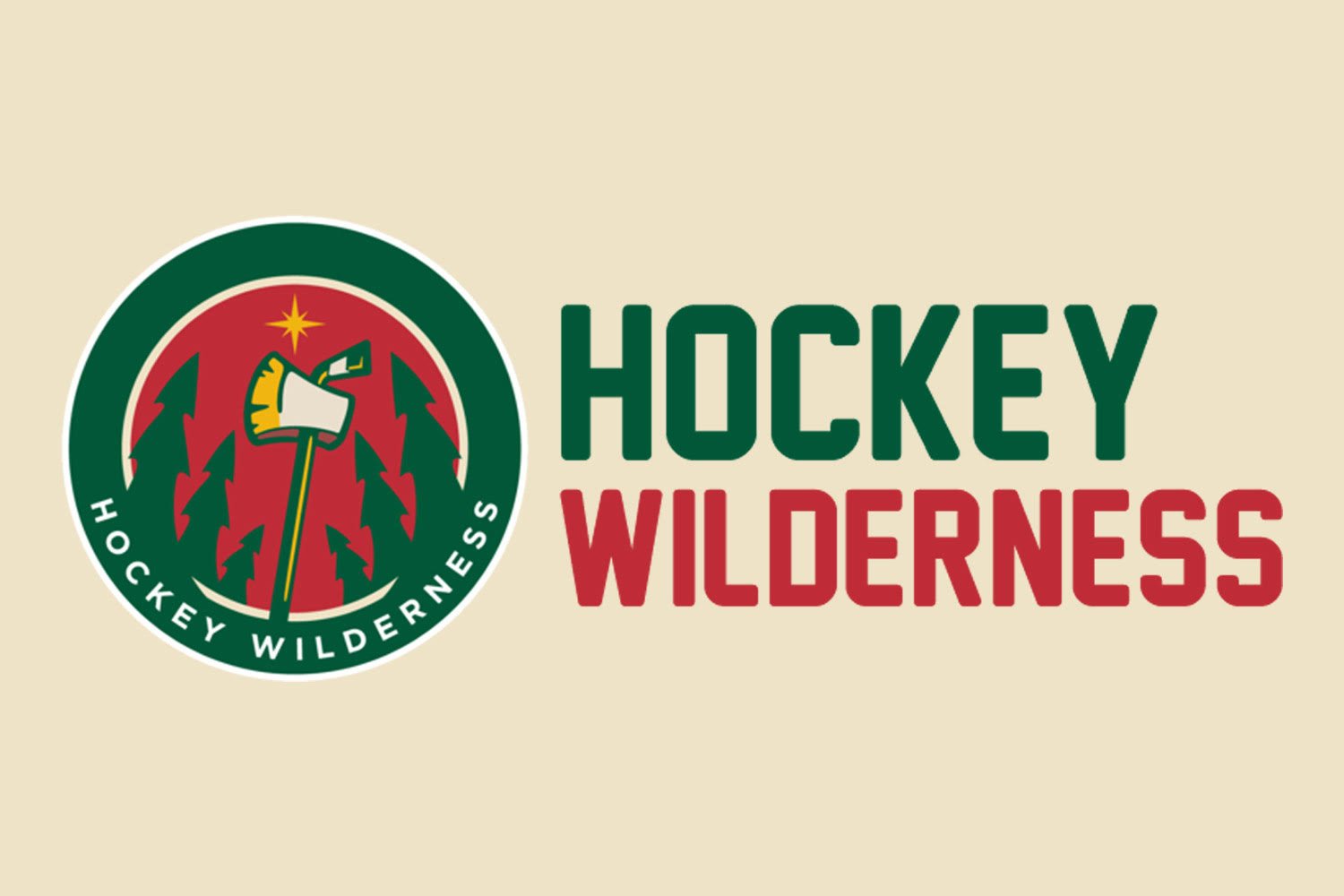 MINNESOTA WILD AT TAMPA BAY LIGHTNING
6:30PM Central, Amalie Arena, Tampa, Florida
TV: Fox Sports-North, Fox Sports-Wisconsin
Streaming: Fox Sports Go app
Radio: KFAN 100.3 and affiliates
We've all been officially Yeoed. 
During Mike Yeo's tenure with the Minnesota Wild, I can't tell you how many times I thought to myself, Man, it must be awful to play against this team.  You just can't buy a goal against the Wild.  Well, the Yeo Bunker has officially been constructed in St. Louis, and it was utilized well against Minnesota on Tuesday, as the Blues earned Yeo his first win as Head Coach against his former team.   
Predictably, it was a super frustrating game to watch, and was likely even more frustrating for the Wild's players, who didn't seem to have much jump, and for whatever reason just couldn't get anything past Jake Allen, despite outshooting St. Louis 33-20. 
Fortunately, the Wild avoided getting shut out, as Mikko Koivu sunk a chip shot with his sandwedge from about 35 yards with ten seconds left, as Allen allowed perhaps the softest goal in history.  That was the second worst way to lose a shutout I've ever seen, narrowly edged by my own Bantam tournament game fifteen years ago.  In that one, my team was up 8-0 with a couple minutes left, and I had only faced a handful of shots.  My buddy thought it would be funny to turn around and shoot one at me, just to make sure I was still awake. I clearly wasn't expecting it, and the soft shot slid right through my legs.  I never forgave him for that one.  
While the Wild has been playing very good defensively over the past three games, it has suddenly forgotten how to score goals, which is a bit of a concerning trend.  As the team heads to Tampa to take on the Lightning tonight, it's worth noting that Minnesota's full post-deadline forward lineup has only been together for two games, and Bruce Boudreau has clearly been doing some interesting experiments with the mixes of lines. With what he's accomplished this year in making the Wild an offensive powerhouse, fans can rest assured that he will soon find the right combinations to unlock the magic again.
With the Boys' State Tourney going on at Xcel Energy Center this weekend, the Wild will be on the road now for its next five games, starting with a quick swing through America's You-Know-What, also known as Florida, with back-to-back games tonight and tomorrow against the Lightning and Panthers. The Wild has been extremely good on the road this season, so after a long stretch of mostly home games, perhaps a few games away from St. Paul will serve the team well.
TAMPA BAY LIGHTNING
Tampa Bay was a seller at the trade deadline.  Isn't that just awful?  This is a team who, coming into the season, was expected to make a run at the Stanley Cup.  Instead, here it sits, with exactly a month left in its season, in fifth place in the Atlantic Division with three teams to hurdle to overtake the last Wild Card spot.  
General Manager Steve Yzerman essentially signaled to the hockey world that he had accepted the Lighting's fate as a non-Cup contender this season by trading away Brian Boyle, Valtteri Filppula, and Ben Bishop at the deadline, so even a playoff appearance seems a bit farfetched at this stage in the season. Still, there's some talent on this team, so don't count the Lightning out just yet.
The team isn't completely out of the running, because with 69 points (nice), it is still only four points behind the Islanders for that last qualifying position.  A hot streak between now and the end of the season would land the Lightning in the playoffs, with superstar center Steven Stamkos likely back in the lineup after another long injury hiatus.
With Stamkos out long term, the Lightning has seen very limited production from its core this season, with the exception of Nikita Kucherov and Victor Hedman.  Kucherov has really taken the reins as the top scorer on the team, having registered 28 goals and 35 assists for 63 total points.  He has also been as red hot as a player can possibly be lately, scoring fourteen points in six games before finally being held off the scoresheet in the Lightning's last game, a 1-0 overtime loss against the Rangers.  During his unbelievable six-game stretch, he had two four-point games, including a hat trick against Ottawa.  Obviously, this is the guy that the Wild will need to shut down tonight to give itself a chance at a victory. By the way, Kucherov is only 23 years old.
Hedman, meanwhile, has quietly posted 55 points this season as Tampa Bay's bona fide number one defenseman.  At 6'-6" and 26 years old, he's like a younger, smoother skating version of Zdeno Chara.  Once Stamkos comes back, and if the Lightning can add a couple pieces over the offseason, a team that has Hedman on the back end with guys like Kucherov acting as the supporting cast up front should absolutely be a Stanley Cup contender for years to come…  It just doesn't look like this is the year for Tampa Bay.
STORYLINES
With the Wild on back-to-backs, we will undoubtedly see Darcy Kuemper either tonight or tomorrow.  To me (and this is just my opinion), it makes the most sense to play Devan Dubnyk tonight and give him tomorrow off in preparation for the Wild's following two games at Chicago and at Washington.  Dubnyk has really been good in his last three games, despite having a 1-2-0 record in that time.  Kuemper, on the other hand, had a very adventurous night on his last outing in Winnipeg, eventually getting pulled after five goals against and a couple of really weird ones to boot.  When Kuemper does play, whether it's tonight or tomorrow, it will be worth watching which Darcy shows up, because that will be a huge factor during this last game-packed stretch of the season.
The depth of the Wild's defense is being tested again, with Christian Folin out for the next month and Matt Dumba currently sick, though allegedly not with the mumps.  Gustav Olofsson got back with the big club for Tuesday's game, and is on the road with the team for this trip.  With a defenseman likely on the way to Las Vegas during the offseason, it's been good to have a look at Olofsson and see him more or less appear as if he belongs in the NHL.  For that reason, it's not a bad thing to have Olofsson in the lineup, but the Wild needs Dumba to get back soon, because with one more injury or illness on the blueline, the team is going to be in a bit of trouble.  Word on the street (or on Twitter, StarTribune, and Pioneer Press) is that Dumba will be back within the next couple days.
With no practice yesterday and Boudreau making a lot of in-game changes on Tuesday, I would anticipate some new looks to the Wild's forward lines tonight.  Ryan White has a pretty obvious fit on the fourth line, but so far Martin Hanzal's position hasn't been all that clear.  Figuring out exactly where the big center finds chemistry is the key to taking this team to even greater heights.  The previously unstoppable Jason Zucker / Mikko Koivu / Mikael Granlund line was split up in the third period on Tuesday, but I have a feeling that their body of work will have them back together again very soon, if not tonight.
With Hanzal playing a somewhat similar style to Koivu's (although not as effectively) maybe Boudreau looks for a combination that mirrors the Zucker / Koivu / Granlund line with Hanzal in the middle.  My guess is that he'll take Koivu, Hanzal, Granlund, Zucker, Nino Niederreiter, and Charlie Coyle, and mix those six all up in a pot to see what kind of products come out, leaving Eric Staal, Zach Parise, and Jason Pominville on the other scoring line, and Erik Haula, White, and Chris Stewart on the fourth line. 
UPDATE:
This team clearly has depth and balance, but Boudreau has to find the right combinations again to get the team clicking offensively.  It will be fun to see what he comes up with tonight.
INJURIES
Folin is out long term.  Dumba didn't travel with the team, but per Michael Russo, the Wild is hoping that he can rejoin the squad in the next day or two.
Stamkos has been skating with the Lightning, but has yet to fully practice, so he still has some rehab time left.  Ryan Callahan has been ruled out for the remainder of at least the regular season due to surgery on his injured hip.
The Gamethread will post at 6PM Central.  We hope to see you there!  Below are the projected lineups, thanks to dailyfaceoff.com, as well as the Tale of the Tape, thanks to @keisarikine.  Thanks for reading!