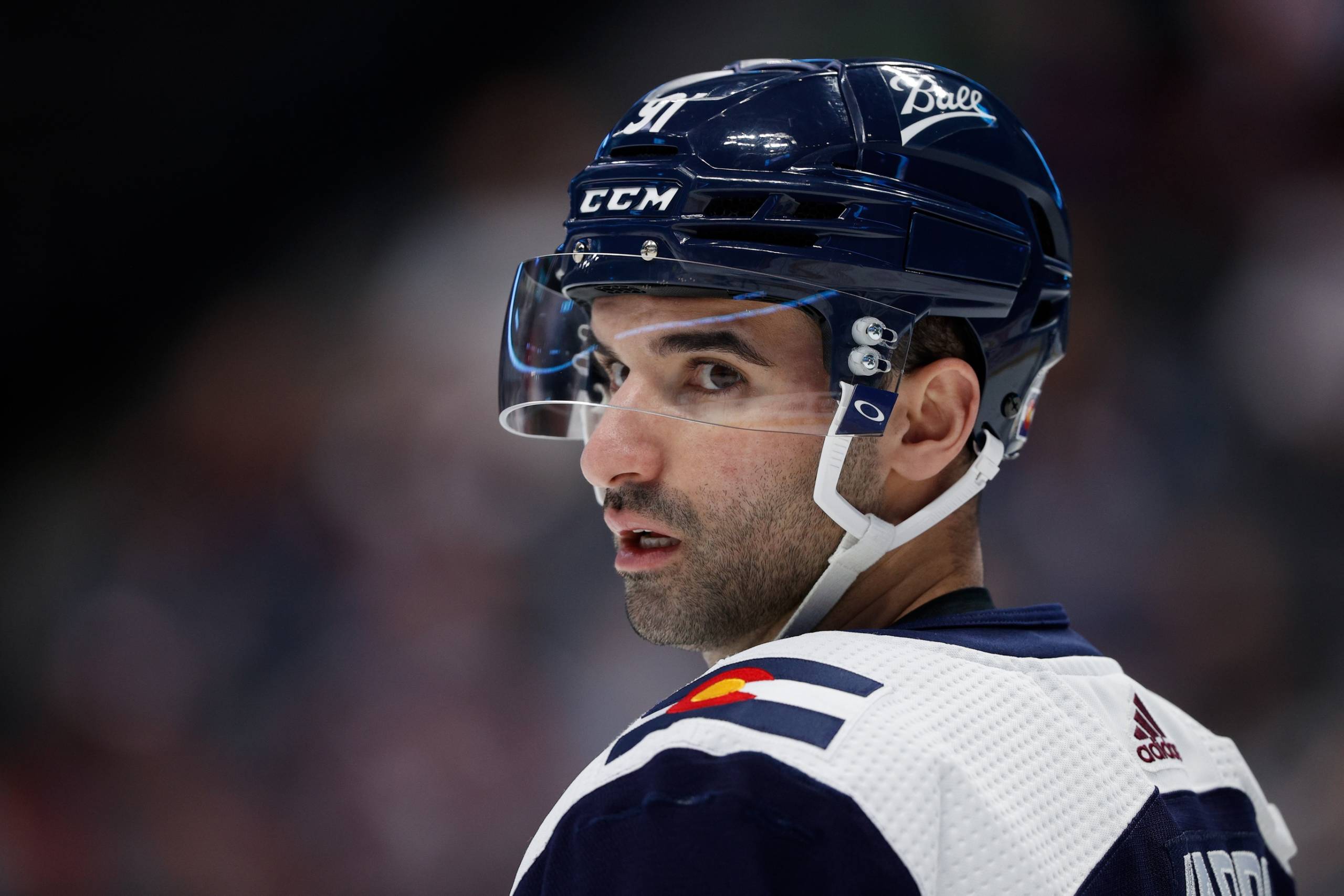 Building a Stanley Cup contender is difficult, but it's even more challenging in the current financial landscape. The flat cap isn't preventing teams from making ill-advised signings in free agency, though. Just look at the deals teams handed to Ben Chiarot and Erik Gudbranson. At the same time, it is forcing teams to move on from legitimate NHLers.
This summer's crop of free agents might be one of the best in recent history. It's partially the byproduct of players not receiving qualifying offers, but it's also teams entertaining the buyout option. And there are still plenty of quality options left on the market after the first day of free agency.
The Minnesota Wild came into this summer with little cap room until they dealt disgruntled No. 1 goalie Cam Talbot to the Ottawa Senators for Filip Gustavsson. That move opened up valuable cap space, and the Wild entered the opening day of free agency with a shade over $4.3 million. While there's suddenly uncertainty surrounding the goaltending position next season, it provides the Wild with much-needed flexibility up front.
Fortunately, the Wild have almost set their roster for next season. Unless Minnesota decides to dip into the trade market, their only piece of business left this summer is to find one more forward in free agency. All signs point to a fourth-line addition because Bill Guerin's mind seems set on looking internally for Kevin Fiala's replacement. That final spot in the top-six should go to Tyson Jost, who has proven that he deserves another audition in an elevated role.
Trading Talbot opened up more cap space. Still, it doesn't look like the Wild will make another deal to open up additional cap space for a forward that can play at the top of the lineup. For example, suppose Minnesota traded Dmitry Kulikov ($2.25 million AAV) and/or Jost ($2 million AAV). In that case, they could have a chance at acquiring Nazem Kadri, Dylan Strome, Evan Rodrigues, or ex-Wild winger Nino Niederreiter.
But Guerin preached patience and didn't want to make an ill-advised move, which is respectable.
"With how sensitive our cap situation is... we're going to need one more body, so I feel like we can afford to wait," Guerin said. "I don't want to make a mistake. I think stepping back and being patient is better than just signing somebody to sign somebody to say I did something."
It makes a lot of sense, too. The Wild need to find the right fit because they can't get it wrong. They also don't want to give out too much term. But there are some intriguing names still left on the market that perhaps could be even more effective than Jost, who is likely the frontrunner right now to be Fiala's replacement.
The two names that should be at the top of the Wild's list are Danton Heinen and Sonny Milano. Heinen's price tag will likely come in higher than Milano's, but neither should be too expensive, and both are strong two-way forwards. Heinen, 27, is an ideal third-liner and finished with 33 points last season. He had a 57 percent expected goals rate and was worth two wins, which stands out for just a depth piece.
As for Milano, it's shocking that the Anaheim Ducks didn't give him a qualifying offer. Milano has struggled since scoring 14 goals as a 21-year-old in 2017-18, but he scored 14 goals last season and appears to be on the rise.
A major reason why losing Fiala hurts is because of his lethal transition game and his ability to move the puck up the ice and easily enter the offensive zone. Well, a player like Milano succeeds in that area, with an 80 percent entry success rate. It's not every day that a player with Milano's statistical profile is available and affordable. It's difficult to imagine him getting more than something in the $3 million range. Given his two-way game and playmaking ability, the Wild should be all over signing him, especially since he has a better chance of replacing Fiala's production than, say, Jost.

Calle Jarnkrok had strong results with the Seattle Kraken before they moved him to the Calgary Flames at the trade deadline. The 30-year-old produced 26 points in 49 games and was worth 0.4 wins. Even better, he had a 52 percent expected goals rate during his 49 games with the Kraken. He proved to be a strong middle-six piece down the middle, but the results simply didn't continue with the Flames. It's a player the Wild should consider, and it would give them insurance down the middle even though there are question marks.
The Wild could also look at Rudolfs Balcers, Sam Steel, or Daniel Sprong. The latter has the most potential of the three, with Balcers and Steel having poor 5-on-5 numbers in their respective situations. A change of scenery could certainly help, though. Sprong, who happens to be a right winger, had 14 goals last season and a 52 percent expected goals rate.
Suppose Minnesota decides they'd rather get a fourth-line defensive forward rather than a forward with offensive potential. In that case, the Wild should look at Zach Aston-Reese, Dominik Simon, Johan Larsson, or Tyler Motte. Those four forwards are the best bets, all of whom are excellent defensively, fitting perfectly into Minnesota's core identity.
Even though the Wild have more financial flexibility after the Talbot trade, they didn't feel forced to dip into the market on Day 1. There was no reason to, either, considering all of the players that remained unsigned. That said, Minnesota will have trouble scoring next season without Fiala. It would be wise for the Wild to have insurance if Jost can't flourish offensively in a top-six role — and Milano could be the best bet to replace Fiala's production.
All Data Via Evolving-Hockey, Natural Stat Trick and Hockey-Reference