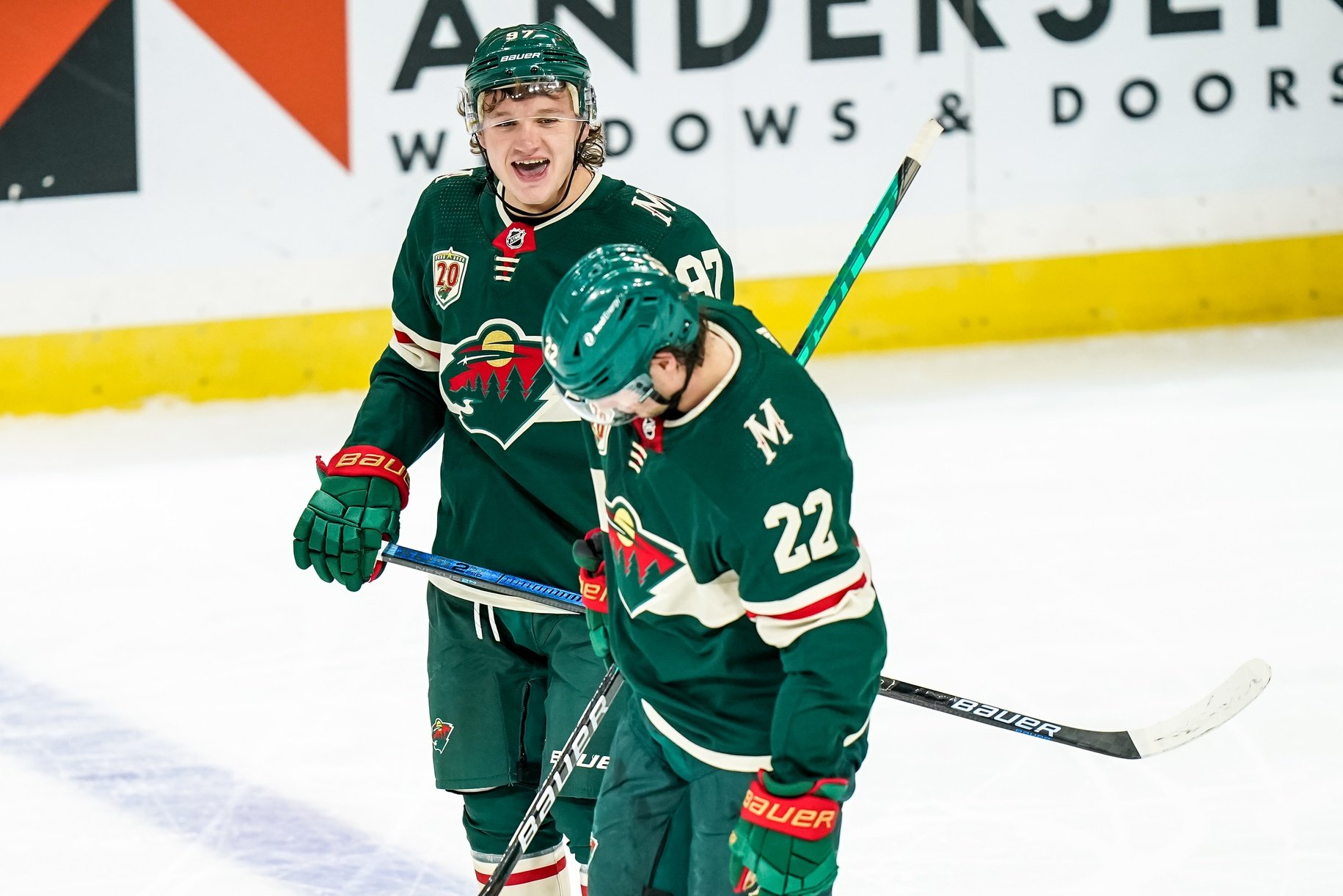 The Minnesota Wild are in a position than they were a few years ago. They now boast one of the best prospect pipelines in the league, and the future has never looked better. On top of that, the Wild actually pulled off a retool.

 

There is no doubt that the Zach Parise and Ryan Suter buyouts are going to make things difficult. With that said, the Wild will be just fine. They are still a borderline playoff team, and that's not considering the influx of talented prospects. 

 

The 2021-22 season is just over a month away, and Minnesota isn't likely to make any moves besides re-signing Kirill Kaprizov. With all the excitement around the organization's prospect pool, let's examine how far the Wild are from having a Stanley Cup caliber roster.

 

One way we can do this is by utilizing a Stanley Cup checklist that was created by Dom Luszczyszyn of The Athletic. He created the checklist after investigating past Cup-winning rosters. While it obviously isn't an end-all-be-all, but it can serve as a handy guide to evaluate a team's distance from reaching contention. On average, a Stanley Cup winner has checked off seven of the ten requirements.

Elite first-line center who's among the best players in the world - No

Elite first-line winger to support the elite center - Yes (Kaprizov)

Two other top-line wingers on each of the top two lines - No (Fiala)

Top-line center to play behind the elite center - Yes (Eriksson Ek)

Two more top-six forwards for depth in the middle six - No

One of the most important things that Bill Guerin needed to address this summer was the center situation. He had different plans, and it appears the team will do the second year of center-by-committee. An elite No.1 center is the most important element of a Stanley Cup-winning roster, and it's something the Wild will be forced to address at some point.

 

Kaprizov had no issue adapting to the NHL. Despite the lack of center depth, the Wild have a top-line winger in Kaprizov. The 24-year-old rookie was tied for 36th in wins above replacement, finishing with 1.7 among forwards. Not only was he nearly a point-per-game, but his production was near the top of the league.

 

The Calder Trophy winner had 1.61 goals per 60 and 3.04 points per 60, rates that were the eighth and 26th best among all forwards in the league. There's no doubt that he proved that he could be a high-end winger, even without a suitable center.

 

After a breakout in the second half of the 2019-20 campaign, Kevin Fiala followed that with another solid season, cementing himself as a top-line player. He will be coming into this season highly motivated after being sent to arbitration, which basically resulted in a one-year prove-it deal. The 25-year-old winger has 94 points in his past 114 games, a 0.82 point-per-game rate.

 

Exaggerated weaknesses, including turnovers, sloppy defensive play, and occasionally taking ill-advised penalties, have overshadowed Fiala's excellent body of work. His 1.41 goals per 60 and 3.08 points per 60 rank 21st and 22nd respectively over the past two seasons. Despite the miscues seen by the eye test, he has actually been average defensively since he arrived in Minnesota. Unfortunately, the Wild don't have another top-line winger beyond Kaprizov and Fiala.

 

Joel Eriksson Ek is an ideal two-way center. If he can replicate last season's production, he should be considered a low-end top-line center. An excellent postseason performance and a career-high 19-goal campaign are evidence he can be depended on. Not only is he one of the best defensive centers in the league (seventh in even-strength defensive goals above replacement from 2018-21), but his offensive game was more polished. The big question is whether he can do it again. Last season, there was no doubt he looked like a lower-end top-line center.

 

The reality is that Jordan Greenway and Mats Zuccarello are solid middle-six players. Sure, Zuccarello could probably get by as a top-six forward, but it still wouldn't satisfy the requirements. Both forwards have point production on their side, but their underlying numbers paint a different picture. While Zuccarello has strong playmaking skills and produced many points, he had a lot of defensive shortcomings and overall took a step back.

Elite No.1 defenseman - Yes (Spurgeon)

A second No. 1 defenseman to play behind him - No

A top-pairing defenseman to help anchor a strong second pair with the No. 2 - Yes (Brodin)

Another top-pairing caliber defenseman to crush soft minutes on the third pair - No

A top-10 caliber starting goalie - Yes (Talbot) 

Jared Spurgeon is an ideal No.1 defenseman who every organization would desire to have. He quietly plays one of the best two-way games among his peers. He can do it all. He's a force on the power play and penalty kill, and Spurgeon's 9.5 expected wins above replacement rank second among all defensemen over the past two seasons, behind only Dougie Hamilton. It's pretty impressive he does all of this while still putting up 30-40 points per season.

 

Although Jonas Brodin could possibly get away with it, Minnesota doesn't have a second No.1 defenseman. The Wild's decision to buy out Suter was suspect, and he would have fulfilled the third checkmark. Matt Dumba is a solid second-pairing defenseman, so he doesn't quite satisfy the requirements.

 

When Talbot was on his game in the middle of the season, he had the numbers to be considered a top-10 goalie. Next season we'll learn if he can do it again, but an above-average goalie can usually get by, so we'll give Talbot the benefit of the doubt.

 

The Wild can check off five out of ten requirements, proving this roster isn't as far off as some think. If they can acquire a No.1 center, it completely alters the identity upfront. The reality is that there are a lot of solid middle-six forwards on the roster, but there are only three top-six forwards in Kaprizov, Fiala, and Eriksson Ek. The need for top-six forwards is apparent, and perhaps Marco Rossi or Matt Boldy will be able to fix this.

 

If Dumba can recapture his pre-injury magic and Jonas Brodin can bounce back into No.1 territory, it would be a huge lift for the Wild.

 

There's a good chance that Rossi, Boldy, and Calen Addison will play significant time at some point next season. If one or several excel out of the gate and have a strong rookie campaign, the Wild could be a darkhorse candidate.

 

All Data Via Evolving-Hockey, Natural Stat Trick & Hockey-Reference.