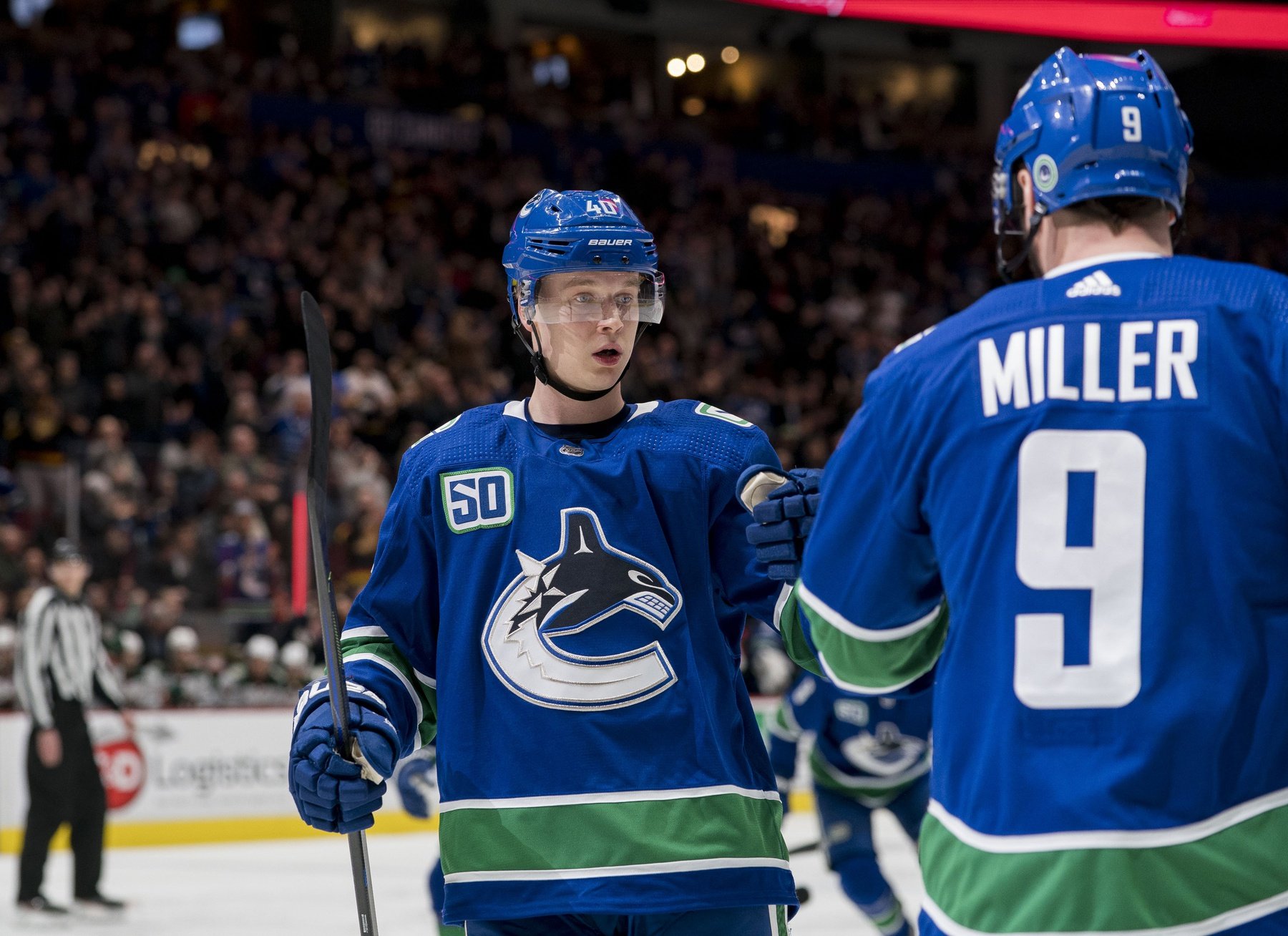 The Vancouver Canucks would enter the postseason as an underdog in any other year. Vancouver would have squared off against Vegas if not for an expanded format. The Golden Knights are a deep team whose only playoff series losses were to the Cup-winning Capitals and an Act of God. Few would have not picked Vegas to advance in that series.
Instead, the seventh-seeded Canucks host the tenth-seeded Minnesota Wild. Perhaps it's not fair to say Vancouver is a favorite. The two teams were separated by a point in the standings. But an even match is a better bet for Vancouver to take a playoff series victory than Vegas.
Wild fans have a good idea of what Minnesota's strengths and weaknesses are. But what about Vancouver? You'd be forgiven for not paying much attention to the Canucks. This year will be their first postseason appearance after missing for four years straight. But clearly, they're back, so they must be doing something right.
But what is that? Let's take a dive into what brought Vancouver on a collision course with Minnesota.
A Dynamic Duo
Vancouver raised eyebrows at last year's draft when they traded for J.T. Miller. Many saw Miller as a fine player, but not one worth the first and third-round picks Vancouver gave up. But instead of being an overpayment, Miller may have been the best trade of the past year.
Miller flourished going from a small role in Tampa Bay to a first-line role with the Canucks. He notched a career-high 27 goals and 72 points despite the pandemic-shortened season. But even his blistering points pace doesn't quite capture how dominant he was.
When Miller was on the ice with Elias Pettersson, they didn't just drive play. They tilted the ice completely in Vancouver's favor. The duo owned 56.8 percent of the expected goals and out-scored opponents 49-24 at 5-on-5 play. The only duo to out-score opponents by a greater margin was Nikita Kucherov and Brayden Point.
They're both fantastic playmakers, but their transition game is also scary. Pettersson is one of the best transition players in the game according to Corey Sznajder's tracking data. Pettersson carries the puck into the offensive zone flawlessly and often. And on the rare occasion Pettersson can't make a clean entry, Miller gets to work. Miller is elite at getting into the offensive zone and retrieving dumped pucks. That kind of synergy makes for an offensive attack that will be a challenge for Minnesota to slow down.
So Miller and Pettersson are deadly at 5-on-5. But they may be even more dangerous on the power play.
Power Playground
Vancouver has a lot of incredible tools to build a strong power play. We talked about Pettersson and Miller. But Brock Boeser and Bo Horvat are both snipers on the man advantage. Rookie Quinn Hughes quarterbacks the unit and isn't afraid to use his shot.
They're a huge reason why Vancouver has one of the most efficient power plays in the league. Only Colorado drew more power plays than the 236 the Canucks compiled. And Vancouver made the most of their chances as well. They scored on 24.2 percent of their power play opportunities (fourth in the NHL), scoring at a rate of 8.7 goals per hour (sixth).
A look at their underlying numbers suggests that they might not be quite that good. Vancouver's power play generated just 6.5 expected goals per hour this season. But you can't count on the Canucks turning into a pumpkin on the man advantage.
Vancouver has an absurd amount of shooting talent. Pettersson has scored on 18 percent of his goals through two seasons. Miller is a career 14 percent shooter, and Boeser and Horvat are above 12 percent as well. It doesn't matter where they're shooting from, pucks have a way of going in.
Minnesota's penalty kill has done a decent job at limiting chances, but their goaltending has left them especially vulnerable. The Wild allowed 8.4 goals per hour when shorthanded, ranking 25th in the NHL. If Minnesota's goaltending doesn't improve, Vancouver could have a field day on the power play.
On Your Markstrom
We've devoted a fair amount of space to the Wild's goaltending struggles. Vancouver has had no such issues.
Jacob Markstrom has had some solid years as Vancouver's workhorse goalie. But playing behind a solid team has raised Markstrom's game to another level. As shooting percentages around the league rise, Markstrom turned in a solid .918 save percentage. The only goalies to out-perform Markstrom while playing more than 35 games are Tuukka Rask, Connor Hellebuyck, Ben Bishop and Robin Lehner.
That performance was worth four standings points over the full season. Contrast it with the Wild's goaltending, which collectively cost Minnesota over two points in the standings. Markstrom didn't have the MVP-worthy performance that, say, Hellebuyck delivered for Winnipeg. But being able to consistently get a solid performance in net has been huge for Vancouver this year.
And a solid performance might be all Vancouver needs to advance. Pettersson and Miller are going to be difficult to stop at 5-on-5. Any lapses in discipline from the Wild will likely be punished by the Canucks power play.
How can Minnesota exploit Vancouver? Check back on Thursday.