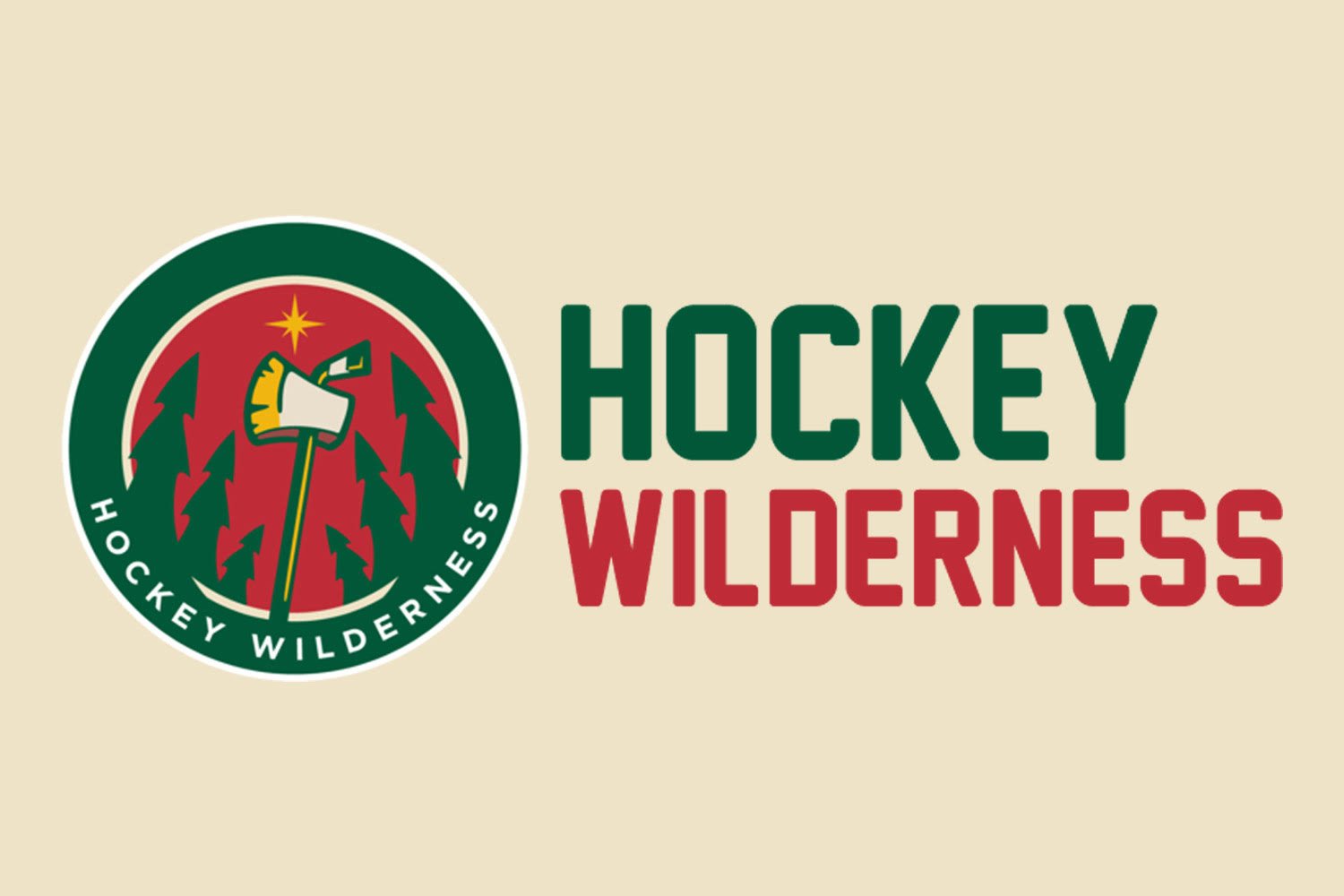 The annual hockey geekdom that is the open scrimmages, fans were treated to a really competitive game that featured hard hitting and good speed; even some players laying out to block a shot. After all was said and done, Team Green was victorious after winning regulation 4-2 and the added 3-on-3 seven minute overtime session to make the final score 6-3.
There was a good crowd on hand to take in the free hockey action. Here are some thoughts on individual player's performances:
Gustav Bouramman
Jack Sadek
This former Lakeville North grad showed good poise with the puck and stepped in quite nicely against the older competition. He had a couple shots on goal and skates well in the offensive zone. He has his head up constantly and is always looking to get the puck at the net in some way. He fits the mold of mobile defenseman the Wild have been drafting.
Lucia shows how smart he is as a hockey player every time he is on the ice. He just makes good plays with the puck. being the son of a hockey coach will do that to a player. His 6'3" frame helps him in the tough areas of the ice. It would be nice to see him a part of the action a little bit more and take more shots.
Jordan Greenway
When the scouting reports said this kid can skate, they were right. He is a very mobile Mack truck on the ice. His size is striking. He used his large frame to shield the defenders from the puck and made a little one-handed stick handling move to get to open ice. it was pretty awesome. He assisted on Joel Eriksson Ek's goal by crashing the net and creating havoc in front of Kaapo Kahkonen. He kicked it to his left, and Eriksson Ek gathered and scored. Greenway won't be on the score sheet for the Zack Mitchell's goal to open the scoring, but he chased the defender down from behind the net to the half-wall on the right side and created a turnover. The turnover landed on Eriksson Ek's stick and he made the pass Mitchell for the goal. If he can develop some meanness to his game and really be a menace in front of the net, he could develop into something really nice for Minnesota.
Joel Eriksson Ek
Nolan De Jong
De Jong, drafted in 2013, was a player all over the ice for Team White. He had some really good chances to score. However, it seemed like it took him a while to wind up and shoot. Most of his "chances" were broken up in some fashion.
Duke had a number of solid plays, but was a real catalyst in the 3v3 overtime session. He had two tries at a puck in front of Kahkonen and the second one, from in close, he roofed it over the catching glove. It was a nice goal to cap off a good effort. He had some good hits and didn't look out of place.
Nick Boka
This 2015 4th rounder had good gap control and skated well. He navigated the offensive blue line well and moved the puck well.
Jenys scored on a penalty shot. He showed some decent speed, but no afterburners.
Gustav Olofsson
This current NHL bubble player worked well with the partner in Bouramman to keep the puck moving north. He helped Team Green own the offensive zone. Gus's skating has always been a strong point of his and there was no reason to suspect that that skill has fallen off. Mobile, solid defensemen are fun to watch.
Alex Tuch
It took a little bit for Tuch to get going, but he showed up and played well in the second half. His goal to cut the Green lead to 3-2 was good positioning on his part. It was a nice one-time shot where he held off a defender and beat the goaltender from about eight feet above the goal crease in the slot. Tuch was used as the extra-attacker when White tried to tie the game by pulling the goaltender. Tuch was also the only other skater that could match the size of Greenway on the ice.
Ultimately, there are plenty more players that had solid games on Saturday, but there's too many to name. Remember that these 18, 19,20, and 21 year olds are still very young and have time to get better. Things can and will change, so a disappointing performance Saturday does not a bust make. On the flip side, a great performance, while encouraging, does not mean the kid is a future super star.
You can follow me on Twitter