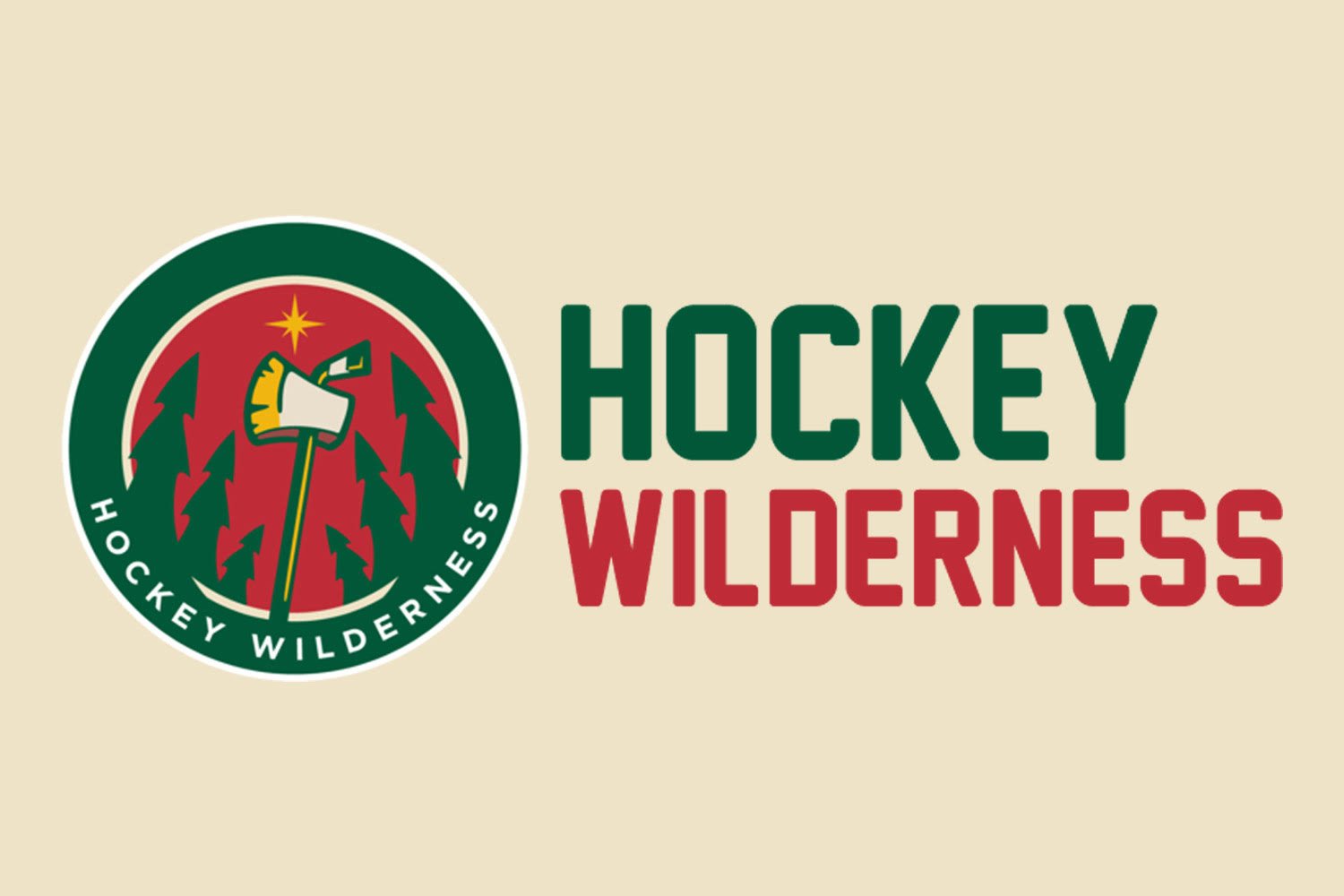 STANLEY CUP PLAYOFFS—FIRST ROUND—GAME 1
MINNESOTA WILD VS ST. LOUIS BLUES
8:30PM Central, Xcel Energy Center, St. Paul, Minnesota
TV: NBCSN, Fox Sports-North
Radio: KFAN 100.3 and affiliates
THE FIRST GAME OF THE PLAYOFFS IS TONIGHT!  THE FIRST GAME OF THE PLAYOFFS IS TONIGHT!  I'M SO EXCITED I'VE RESORTED TO WRITING IN ALL CAPS! 
Ok… Ok… I'm cool… Everything is under control [strips off all clothes and runs around block stark naked... approximately nine minutes elapse].
All right, seriously, now that I've gotten that naked lap out of my system and am once again wearing clothes and ready to talk hockey, let's get down to business.  Guys, the playoffs are here.  This is big.  Hopefully others in the Wilderness share this sentiment, but to me, things feel different this year.  Last season, with the Wild losing five straight games and limping into the playoffs looking battered, bruised, and incapable of winning, the whooping that it received from the Dallas Stars was downright predictable. 
This year, the Wild took its lumps in March, and there's no question about that, but where this entry into the postseason differs from that of last year is that the final week of the regular season was extremely positive for this club in 2017.  Offensively, the team was back to potting goals as though it actually knew how to do so, and on the defensive end of the ice, shots on Devan Dubnyk (and Darcy Kuemper) did not seem to be quite as dangerous as seemingly every shot in March.  Things have been trending in the right direction for several weeks now, and the hope has been that Minnesota would pick up a head of steam just in time for the playoffs to start.  Well, it just so happens that a head of steam has been acquired, and the playoffs are, in fact, starting.  Go figure.  
Obviously, Minnesota's opponents in the last four games of the season were a bit weaker than what it faces for the foreseeable future against the St. Louis Blues, but four wins in the last four games is definitely a good sign, especially considering that Bruce Boudreau was resting players, and there wasn't all that much at stake in those games (save for the franchise records for points and wins, which the team casually obtained). 
The Wild's players appear to have recommitted (oops... sorry... re-COMM17TED) themselves to their game and finding ways to win, having inched closer and closer to playing the way they played for the first three quarters of the season, just in time for the postseason.  This version of the Wild is deeper and more skilled than ever, so… yeah… this year could actually be different.
Minnesota does not get to ease its way into the playoffs, because it starts with the extremely well-rounded St. Louis Blues, coached by Ken Hitchcock [listens to earpiece, gets shocked look on face].  Wait, what?!  Mike Yeo?!
ST. LOUIS BLUES
If ever there was an obvious storyline, it's Yeo, who spent five seasons on the home bench at Xcel Energy Center and was largely responsible for returning the franchise to respectability, coming back to take on the team that fired him as the head coach of the Blues.  This will be harped on ad nauseam during the course of this series, so I'll try not to beat it to death just yet… I'm sure Pierre McGuire will do that for us during Games 2-7, when he takes breaks from giving us useless facts he knows about which CHL teams certain individuals played for.  Side note, if I don't learn which team Kyle Brodziak skated with in the WHL by Game 4, I will be shocked.
Putting aside his past with the Wild, Yeo has been a really good change for the Blues.  It reminds me of his rookie "Church of Yeo" season with the Wild, when his message was fresh, and Minnesota, severely undermanned at the time, was finding ways to win seemingly every game.  He showed us then that he obviously has a profound impact on a team when he first takes the reins, and St. Louis is still in the honeymoon phase with him.  The fact of the matter is that the Blues had the best record in the NHL from the time that Yeo took over to the end of the regular season, so they definitely found their collective stride at the right time.
Speaking of finding strides at the right time, Yeo's success has very much coincided with the success of goaltender Jake Allen, who has been on fire since the coaching change occurred at the beginning of February. 
Believe it or not, a head coach can really affect the psyche of a goaltender.  I can tell you firsthand that goalies are fragile and need to have their tires pumped constantly.  Seriously, I was… like… super fragile.  I always wanted my coach to tell me that I played well, even when I gave up six goals and knew that he had zero clue about how to play goalie.  If he told me good game, I could go to sleep that night.  If not, I was in for a rough couple of days.  Kind of weird, right?  But that's how the brains of goalies can work, so if you happen to be coaching a team, bear that in mind the next time you talk to your netminder. It's well known that Hitchcock could grate on players, and I'm sure that's the case for the goalies that play for him as well.  He demands a lot, and does not sugarcoat anything, which for some goaltenders is simply not the right approach. 
Enter Yeo, who brings a very positive message and insistence on playing sound defense, and suddenly Allen looks like one of the best goaltenders in the league.  Coincidence?  I think not. I do believe that Allen is the biggest factor in this series.  If he frustrates the Wild in the opening games, it could be a quick series in favor of the bad guys.  However, as we saw just two short years ago, when the Wild knocked off these very Blues in the opening round, Allen can get rattled.  There was a point earlier this season when Allen was left home from a road trip to get his game together…That's how bad he can be if things go south for him.  Game 1 will truly say a lot about how this series will go, because if Allen is lights out, I anticipate a Blues victory.  But if Minnesota gets to him early and often, the Wild will surely win this series.
The Blues now have twice as many Vladimirs as they had the previous time these teams played each other.  The original Vladimir, Vladimir Tarasenko, has blossomed into one of the most electric offensive players in the NHL.  His hands are unbelievable, and he has that untrackable shot that can only be found on the most elite goal scorers.  Tarasenko fell just one goal shy of the 40 mark this season, and also racked up 36 assists.  He was the reason that the Blues hung with the Wild two seasons ago (when Mike Yeo was the coach of the Wild… did you know that?), so shutting him down will be absolutely paramount for Minnesota.  The second Vladimir that I referred to is Vladimir Sobotka, who just emerged from the fiery depths of the KHL to once again sign with St. Louis after a three-year hiatus.  The pesky Czech makes his living in front of the net and will hope to find a home close to Dubnyk during this series.
This Blues team is still well balanced and very skilled.  However, it lacks some of the depth that made it so elite as recently as last season.  Sans David Backes, Kevin Shattenkirk, and TJ Oshie, its roster definitely has a different make-up than that of two seasons ago, but the Wild still cannot afford to take a shift off against this team.
I guess it's worth noting that St. Louis did go to the Western Conference Finals last season.  Ew.
STORYLINES
What makes the Wild different this season is its depth and its health [knocks on wood].  So many of its younger players have flourished in a big way this year, that any line can score at any time.  Mikko Koivu, Zach Parise, and Ryan Suter do not have to be the only guys that Boudreau can rely upon to get the job done.  Instead, the three veterans can lead by example, but Mikael Granlund, Nino Niederreiter, Jason Zucker, Jared Spurgeon, and many others can certainly affect the outcome of pretty much any game.  Sprinkle in a resurgent Eric Staal, a solid third-line center addition in Martin Hanzal, and this team has a make-up unlike anything we've seen in the State of Hockey. 
Minnesota enters the playoffs remarkably healthy [knocks on wood again].  Zach Parise missed last season's playoffs with a back injury.  He narrowly avoided getting his eye carved out by high sticks twice in the last couple of weeks (including one from Nino), so he's fortunate to be ready to go for this series, but his presence in the lineup is so key for this team.  At this time, Minnesota does not have any players on its injury report [knocks on wood with increased vigor], but should somebody have to miss a game or two, there are three NHL-tested players in Jordan Schroeder, Ryan White, and Nate Prosser waiting in the wings, with others awaiting the call in Iowa. 
If you're a Wild fan and you aren't excited right now, then maybe you should… like… drink some coffee or something, because this is huge.  LET'S GO WILD!!!!!  AHHH I'M BACK TO ALL CAPS!
INJURIES
Nothing to report for the Wild [knock on wood, knock on wood, knock on wood!].
The Blues do have some injury woes, as they are missing productive young winger Robby Fabbri, lost for the year with an ACL injury, as well as Paul Stastny, who has been out since March 21st with a lower body injury.
The Gamethread will post at 7:30PM Central.  Below are the projected lineups (don't worry, Spurgeon is playing), thanks to dailyfaceoff.com, as well as the Tale of the Tape, thanks to @keisarikine.  Thanks for reading!