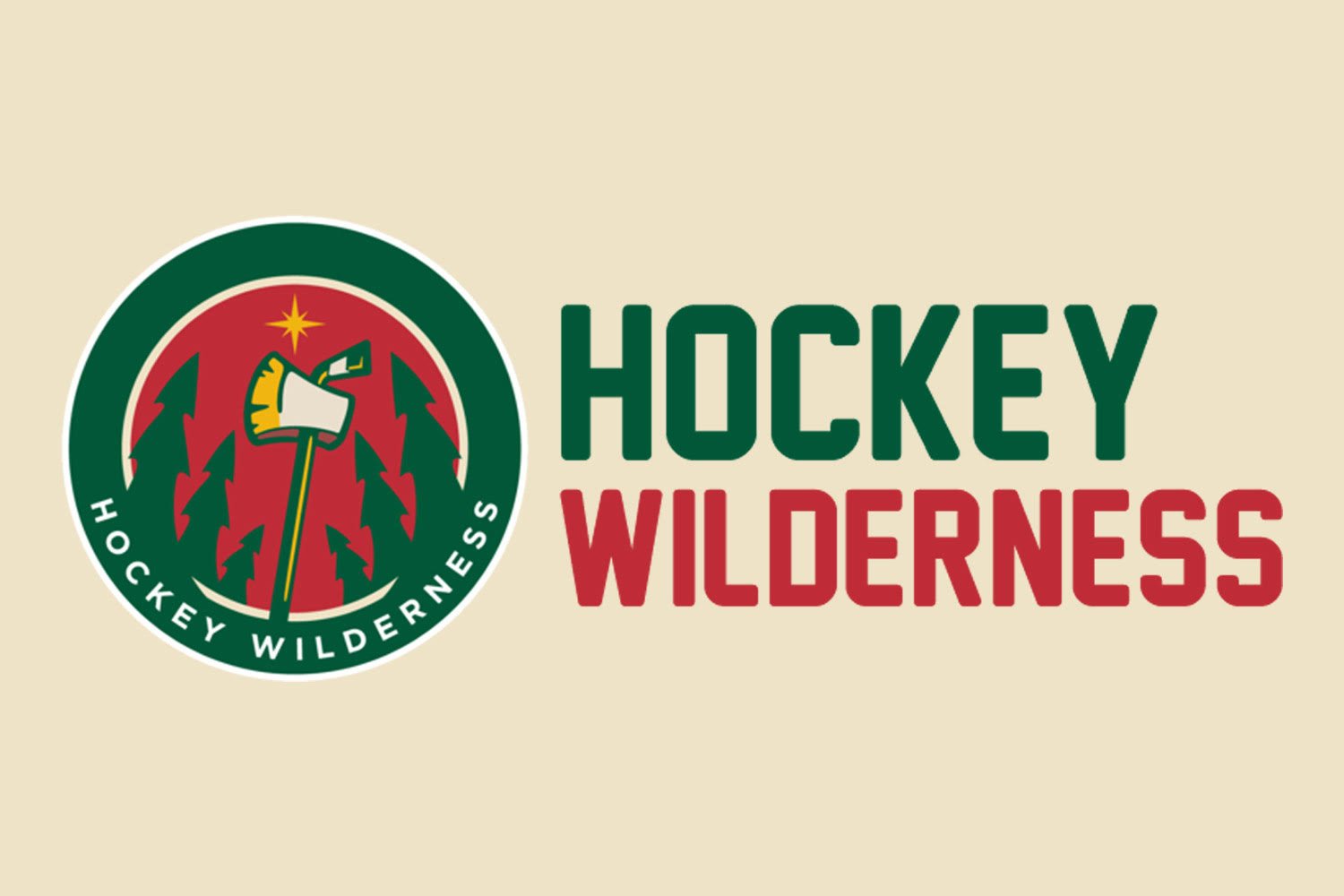 Over the last three days, Hockey Wilderness has taken a look at the outlook for the forwards, defensemen and goaltenders entering the 2019-20 season. Now that the lineup is starting to come together, how do the Wild stack up against their Central Division rivals? Let's break it down, and give our best predictions as to where the team will end up in the standings by the end of the season.
Forwards
Zeke's Rankings
Although the Winnipeg Jets had a disappointing 2018-2019 season and were not the powerhouse team that they were expected to be, they still led the Central in goals with 272 and were 7th overall in the entire NHL. The two guys to narrow in on that contributed to the Jets underwhelming season on offense were Nikolaj Ehlers and Patrik Laine. Ehlers dropped in points from 60 to 37, and Laine, after a very hot start, only ended up with 30 goals and 50 points, a 20 point drop-off from 2017-2018. The Jets still have several other high end offensive players like Blake Wheeler, Mark Scheifele and Kyle Connor, who help round out one of the most dangerous top six forward groups in the league. This doesn't even include quality depth pieces like Bryan Little and Mathieu Perreault. This forward group alone will continue to make the Jets a playoff team for years to come.
The next team on here, and maybe surprisingly high, is the Chicago Blackhawks. The team has missed the playoffs the last two seasons, but they still have two superstar forwards in Patrick Kane and Jonathan Toews, whom Wild fans are very familiar with at this point. Although they are both creeping into their thirties, Kane and Toews both had career years point-wise and don't look like they'll be slowing down any time soon. The other big piece to Chicago's offensive attack is the diminutive Alex DeBrincat, who, in his first two seasons in the NHL, has scored 28 goals and 41 goals respectively. While the depth in the rest of the lineup is somewhat questionable, they do have youngster Dylan Strome, who after being acquired from the Arizona Coyotes, put up 51 points in 58 games played with the Blackhawks, and Brandon Saad, who despite a couple of down seasons is still a player that can get you 20-30 goals and 45-55 points a year. This Chicago offense does have enough offense up front to be one of the best offensive teams in the Central Division, but they will need Dylan Strome and Alex DeBrincat to repeat last season's results to solidify their spot.
The defending Stanley Cup Champion Blues, who despite not having an elite superstar on the team (maybe Vladimir Tarasenko) are still one of the very best offensive teams in the division, thanks in large part to their great depth throughout the lineup. With guys like Ryan O'Reilly, Vladimir Tarasenko, Brayden Schenn, David Perron, and Jaden Schwartz filling out the top six, they have a great group of experienced and skilled players who are more than capable of putting the puck in the net. Supplementing them are quality depth pieces like Tyler Bozak, Oskar Sundqvist, and Alexander Steen, who all can provide 30-40 points over a full season. They also have a few intriguing young players in Robert Thomas, Ivan Barbashev, and Zach Sanford, who all had great growth seasons last year. And if they continue on the upward trajectory, this Blues team will be a very tough team to play night in and night out in the Central Division.
The Colorado Avalanche have an extremely great top line, with young superstars Nathan Mackinnon and Mikko Rantanen, along with noted agitator Gabriel Landeskog who all produced at over a point per game last season, and seemingly have many years left at that high level. The scary part for teams like the Wild is that those three guys could still get even better. As we look at the rest of the forwards on this team, the depth is a real issue, and while they did acquire Nazem Kadri, who will center their second line and can be a 30-goal guy, they still have too many unproven players to be ranked higher than the other three teams. J.T. Compher did have a nice season last year, and should be a 20-goal player, and Joonas Donskoi should fit nicely in their bottom six, but the other players have not shown enough yet to think they can produce consistently, like Tyson Jost or newly acquired Andre Burakovsky, who are both still young and have shown flashes. The issue with the Avalanche is depth, and if they can get some improvement there they will score even more than they already do with that dynamic and game breaking first line.
Nashville is an interesting team. From a Cup Final run two years ago, to a Presidents' Trophy, and last year to an up and down regular season that concluded in a first-round exit, the Predators still have the look of a top level team. They are kind of the opposite as the Colorado Avalanche, as they have scoring spread throughout all four lines, which is great, but they do not have a bonafide elite talent in their forward corps. Filip Forsberg and Viktor Arvidsson are two very good players who are a shoe-in for 30 goals, along with former Wild player Mikael Granlund and newly signed Matt Duchene, who are both good playmakers and can score, but have had inconsistent careers points wise. Then you look farther down the lineup and they have some solid pieces in Craig Smith and Nick Bonino, who are good secondary players that can contribute 15-20 goals apiece. The Predators could very well be better this season, especially with Matt Duchene coming in and Mikael Granlund becoming more comfortable in his role, but they simply do not have as much elite talent as some of the other teams, and will need an improved power play to get back to where they were two years ago.
Surprisingly, the Dallas Stars scored the third fewest amount of goals last year, even scoring less than Minnesota (albeit one less). This is even weirder when you consider how in years past the Stars were one of the best teams at scoring, but could not keep pucks out of their net. That completely changed in 2018-2019. They still have the usual suspects in Tyler Seguin and Alexander Radulov, who will still be very productive and the motor behind this team. But Jamie Benn had a down year last year with only 53 points, and his rugged style seems to be wearing him down. While they did bring in Joe Pavelski, who scored 38 goals last year and should still be a good player, is 35 years old and they might not want to count on him too much at that age. Their other acquisition Corey Perry was a low-risk move, but like Jamie Benn, his rugged style of play has wore him down, and his offensive production has fallen off a cliff the last couple of years. This team can still score, they just may not be one of the elite teams in the offensive zone anymore.
Last but not least, we have the Minnesota Wild. Last season was a disaster for the Wild offensively. Injuries combined with aging and unexperienced forwards really caused the offense to dry up, and while they did go out and sign Mats Zuccarello in free agency, who is a great playmaker and distributor of the puck who will help their offense, Minnesota will still be relying too much on older veterans like Zach Parise, Eric Staal, and Mikko Koivu to be the main scorers on this team. While those guys will still likely all get to at least the 50-point range, they aren't go-to guys at this point. Their young players like Kunin, Donato, Fiala, and Greenway, are all promising players that have shown flashes of brilliance recently — especially Kevin Fiala, who had a 48-point season in 2017-2018. But they haven't done anything yet to help push the Wild up in these rankings. The good news is that they still have Jason Zucker, who should bounce back to the 25-30 goal range, and some if not all of those young players should take steps forward. It is essentially wait and see for this unproven and aging Wild forward group.
Defenders
Kyle's Rankings
With the dust now settled on free agency and training camps ready to open, it's clear that even with the loss of P.K. Subban, the Predators are still the class of the Central rearguards. Roman Josi and Ryan Ellis are arguably the strongest shut-down defensive duo in the NHL, Mattias Ekholm had a career-high 44 points last season, and Dante Fabbro showed in 10 games (four regular season, six playoff), that he's ready to accept an expanded role in 2019.
As Craig Forsythe adeptly explained earlier this week, Wild fans, we know what we've got in Suter, Spurgeon, Dumba and (most of the time) Brodin. They might not be flashy enough to make certain networks' Top 20 Defensemen lists, but overall you've got a group that can move and possess the puck as well as score. Additional improvement in 2019 will only further lock down this squad as one of the premier defensive units in the NHL.
The second tier of defensive units in the Central starts with the Dallas Stars, who boast Corsica Hockey's top-rated defenseman in John Klingberg, a Calder candidate (and 33-point rookie scorer) in Miro Heiskanen, and a solid two-way defender in Esa Lindell. After that, the group gets a little sketchy. Roman Polak is a decent sixth or seventh veteran option, but when you're asking him to play top-four minutes, you get a player with a 38.5 CF% and a 39.8 FF%. And adding Andrej Sekera after his buy-out from the Edmonton Oilers isn't something to hang your hat on either. However, Stephen Johns may return to a second-pairing role after missing the entire 2018-19 season with post-traumatic headaches, and Dallas could easily make the case that they belong in the same class with the Wild.  
The defending Cup champs returns the entire defensive unit from their Cinderella season. The Blues have one of the strongest right sides in the division in Alex Pietrangelo and up-and-coming Colton Parayko. And Carl Gunnarsson took a massive pay cut to stay home, providing a reliable, if aging and sometimes injury prone, left side of the top pairing. But between Pietrangelo, Gunnarson, Jay Boumeester and Robert Bortuzzo, four of the six spots on the blue line will be taken up by players at 30 years of age or older by the end of the 2019-20 season. Parayko and third-year player Vince Dunn are the young guns, but the rest of the unit is getting old fast.
Chicago's key blueliners are also aging rapidly, and the group as a whole was a weakness to the team, allowing 3.55 goals per game, second worst in the NHL. However, Duncan Keith still has some game, even at 36 years of age. Erik Gustafsson provided strong scoring from the blue line, contributing 60 points in 79 games during his first full season. Offseason acquisitions Olli Maatta and Calvin de Haan will provide a certain amount of defensive improvement — if little offense — but as long as Brent Seabrook is claiming big minutes with his big contract, the Blackhawk defense will be suspect. Connor Murphy needs to step up, and soon.
The Colorado Avalanche defensive corps, for the most part, is very young and has a lot to prove. Losing another solid veteran talent in Tyson Barrie will test this group in 2019, meaning Cale Makar, Samuel Girard, Nikita Zadorov and Calle Rosen will have to answer the call. Only one of the three put up 20 points in an NHL season, and will drop the puck on opening night possibly missing veterans Erik Johnson (shoulder) and Ian Cole (hip). Makar's got what it takes, but replacing Barrie is a big ask. The rest of them need to show something. Colorado could rocket up this list with a strong 2019-20 season.
Winnipeg was at or near the top of this list in 2018. A year later, you could make a case they are at the absolute bottom. Gone are Jacob Trouba by trade, as well as Tyler Myers and gritty defender Ben Chiarot via free agency. And while Dustin Byfuglien and Josh Morrissey can go toe-to-toe with anyone in the Central, Nathan Beaulieu, Neal Ponk, Sami Niku and Tucker Poolman aren't likely to be able to replace the names the Jets lost, at least not this year. 
Goaltending
Eric's Rankings
The fact that the Wild are so low in these rankings is more a testament to the strength of goaltending in the Central as opposed to a critique of Devan Dubnyk and Alex Stalock. Four of the top eight finalists in the Vezina voting this past summer are in the Central. There are some very good goalies here, and being on the lower side of these rankings means a team is not as good, not that a team is simply bad. Additionally, because there are a lot of good goalies in the Central, I am sure plenty of people will disagree with these rankings, and you can probably make a good argument for doing so. But here is my reasoning for this list:
At the top of this list are the Dallas Stars. According to the Vezina voters, Ben Bishop was the second best goalie in the league last season. He led the league with a stellar .934 save percentage and had an equally impressive 1.98 goals against. Bishop last season looked like the best version of himself from his Tampa Bay years. He might not have an equally excellent season in 2019-20, but he showed this past season that he is still one of the best goalies in the league. Behind Bishop, the Stars have a very good backup in Anton Khudobin. Not considered in these rankings but worth mentioning, the Stars also have Lakeville's Jake Oettinger in the pipeline.
From the team with the second place Vezina finisher to the team with the second place Calder finisher, here come the St. Louis Blues and rookie standout Jordan Binnington. He was nothing short of unbelievable last season, and a crucial part (if not the only reason) the Blues went from bottom of the Central to Stanley Cup Champions. Is he going to have a 1.89 GAA next season over the course of a full season? Almost certainly not. Should we still expect big things from the second year goalie? Absolutely. In addition to Binnington, St. Louis features Jake Allen as a backup. In addition to being able to completely shut down the Wild in the playoffs, Allen is a more than competent second goalie. Like the Stars, the Blues are a team you need to take equally seriously regardless of who is in net.
Nashville is another team with an excellent starter and a solid backup. Pekke Rinne had a fairly average season last year by his standards, and some in Nashville could be concerned that the 36-year-old goalie is about to regress. But if he stays on top of his game, he can help carry Nashville to another successful season. Rinne's backup, the 24-year-old Jusso Saros had another very good year for the team.
The Blackhawks have two major question marks at goalie. Corey Crawford is capable of being as good as any goalie in this division, but will he be able to stay healthy? Robin Lehner finished third in the Vezina voting last year, but after having by far the best season of his career, will he be able to follow up that performance? If you were to redo these rankings after the season, I would not be surprised if Chicago was a couple places higher or a couple places lower. If everything goes right, it could go very well for the Blackhawks in net; if not, things could go very poorly.
Two years ago, Connor Hellebuyck finished second in the Vezina voting. He was unable to follow up that strong 2017-18 season with an equally strong 2018-19 season, but he still remains a very capable goalie. Backup Laurent Brossoit put up better numbers than Hellebuyck in his limited playing time last season and is more than a viable option as far as backups go.
Wild fans know all about Devan Dubnyk and Alex Stalock, so I will avoid going into too much detail here. If you want that, check out Happy's excellent piece from Tuesday. The short version is this — Dubnyk is certainly capable of being an excellent goalie, but he is far too streaky. Sometimes he is a brick wall, sometimes he seems incapable of stopping a beach ball. As for Stalock, he had a rough 2018-19; rough enough that some lost all confidence in him. It was Boudreau's hope that Stalock would be solid enough that he would be able to rest Dubnyk on a regular basis. That, unfortunately, was not the case.
The Avalanche brought in Philipp Grubauer last offseason, and his first season in Colorado did not go quite as well as he hoped. He had his highest goals against and lowest save percentage of any season he made multiple starts. Grubauer certainly has the potential to be much better, but it appears he is still adjusting to being a team's top goalie. The backup will be Pavel Francouz. If that name is unfamiliar, it is probably because he has just two career NHL games to his credit. To be fair, in that incredibly small sample size, he posted a 1.97 GAA and a .943 save percentage. The Avalanche will be looking for more of that.
Predictions
Zeke: With the Wild having the defense corps that they have, that alone will keep them competitive on the Division, and will likely prevent them from finishing in the basement of the Central. They will also need Devan Dubnyk and Alex Stalock to have bounce-back years in order to give this aging and unproven group of forwards any chance of getting into the postseason, plain and simple. It gets tricky with the offense, because they have a lot of young, skilled players, who at the same time are unproven in the NHL, but have shown flashes they can take on a bigger role. Veterans like Zach Parise and Eric Staal should still be productive, and with Staal especially, the return of Mikko Koivu should take the hard defensive shifts off him and allow him the ability to produce closer to his first 2 years in Minnesota.
Prediction: With a clean bill of health and the return of Matt Dumba and Mikko Koivu to the lineup, along with a motivated Jason Zucker and hungry young players like Kunin and Donato, the Wild will finish with 94 points, good enough for fifth in the Central Division.
Kyle: As strong as the Wild are on defense, they simply don't have the scoring to keep up on offense. Sure, the young guys like Greenway, Kunin and Eriksson Ek can step up. But we've been hoping for that for years with Coyle, Niederreiter and Zucker, and the other Central teams have young guys that are ready to go as well. As for the goaltending, Happy illustrated the conundrum best. To make the playoffs, Dubnyk needs to not play. But, to gain ground in the standings, Dubnyk needs to play. At 33 years old, Dubynk has shown he is unlikely to be able to shoulder a full-season load, and Alex Stalock isn't a guy you can depend on in a 50-50 timeshare. On a given night, with a locked-in Dubnyk, a healthy Parise, Koivu and Dumba, and young guys stepping up and claiming roles, the Wild can compete with most teams in the NHL. But getting all of those every game is too much to ask.
Prediction: With a bit more luck than they had last year, the Wild won't finish in the cellar of the division. But even 90 points won't be enough to earn a playoff spot. The Wild finish sixth in the division, ahead of the Blackhawks, but behind the Wild-Card contenders Dallas, Winnipeg and Colorado.
Eric: In the absolute best case scenario for this Wild team, they could steal a Wild Card spot. As you would expect, the best case scenario involves absolutely everything going absolutely right for the Wild. On offense, youngsters Donato, Greenway, Kunin, Eriksson Ek, and Fiala would all need to take significant steps forward and become meaningful contributors on a regular basis. On defense, Dumba would need to come back fully healthy and pick up where he left off before getting hurt last season. In goal, Dubnyk would need to catch fire and play at a level reminiscent of his first season in Minnesota. Realistically, not all of that is going to happen. Dumba might come back and a couple of the young guys might have big years, but Wild fans should not get their hopes up that everything will break just right. There are going to be some excellent teams in the Central this season, but as the roster currently stands, the Wild will not be good enough to contend for a playoff spot.
Prediction: Sixth place, 85-89 points.