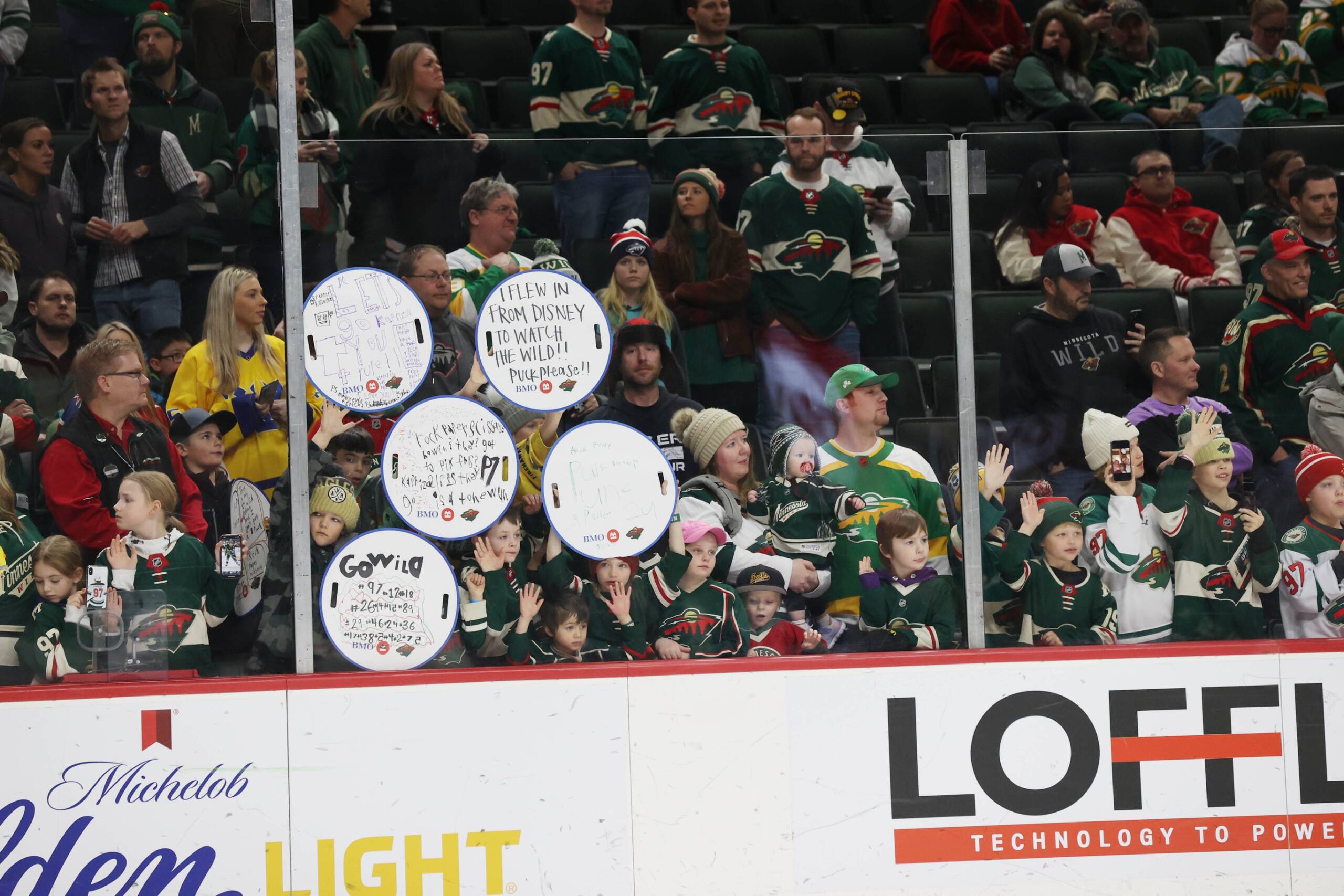 Last year, the NHL announced that Adidas would no longer be their primary jersey supplier. Speculation ran rampant that Nike, Under Armour, or even CCM would take over. Nike produces jerseys for all other major sports leagues in North America, so they made the most sense. Instead of going that route, the NHL decided to enrage fans by partnering with Fanatics as the uniform supplier.
At least in theory, the NHL had several great options at its fingertips. Nike does several NCAA hockey jerseys, including the Minnesota Golden Gophers, whose uniforms are beautiful. Nike also designs the IIHF Team USA jerseys.
Under Armour makes some pretty great jerseys, too. Just look at the ones the University of Wisconsin and Notre Dame wear. Their jerseys look stunning.
CCM makes jerseys for loads of Canadian junior hockey teams. They also make AHL jerseys, which means teams are a year away from having better jerseys in the farm systems than on their big club. CCM would've been an intriguing choice because they only produce hockey products. At one point, they were the NHL's supplier until 2014.
All great options, but instead of going with a brand that will make the NHL look good, they did exactly the opposite. Last week, the NHL signed what is reportedly a 10-year deal for Fanatics to supply their jerseys. Fanatics has recently been making the "Premier Breakaway" jersey, the NHL's lower-end jersey offering, as opposed to the Adidas "Authentic Pro" line. They also produce NHL merchandise such as hats, shirts, and sweatshirts.
This news was met with extreme outrage from fans. Judging by the reaction, it's fair to say that no one wanted this. If you check around the internet a little bit, you'll find out why. Nathan Grella of Sportskeeda chronicled some of the worst horror stories Twitter had to offer about orders from Fanatics. The post includesimages of jerseys and other merchandise misspelled name plates, incorrect player numbers, and even upside-down logos.
And sometimes, these mistakes aren't just bad, they're hilariously bad. Someone ordered a Jared Spurgeon jersey, only to receive a new player named "Spurgeno." That fan even got the jersey signed by Spurgeon himself, and he seemed to get a kick out of it, as he wrote "Spurgeno" on the jersey in quotation marks.
Other fans in the State of Hockey voiced their displeasure this week, as well. One fan claims to have bought a Matt Dumba Fanatics jersey and the numbers are already creasing just a year later. Another claims that while the quaity of their Fanatics gear is OK, they've received damaged goods they've had to return. A third summed up the general sentiment, declairing Fanatics jerseys an "expensive beater jersey."
Perhaps not all of these incidents are real, and maybe some were exaggerated. But these testimonials do speak to the reputation that Fanatics has cultivated among NHL fans.
Their apparel does not have a great track record, either. In my own, personal experience, I've purchased a few Fanatics NHL shirts, and the logos seem to fall off very easily after a few washes.
It's embarrassing for the premier hockey league in the world partner with a company with this little goodwill from the fans. Obviously, we don't know what the 'authentic' Fanatics jerseys will be like. But if it's anything like these stories above, everyone except "Spurgeno" is going to hate it.
And worse yet, this deal is slated to last a full decade. Fanatics most likely came to the NHL with the 'best' deal. Meaning they (likely) either had a higher bid, or are lowering costs to produce the jerseys, or otherwise saving the league money.
A deal makes the most financial sense isn't always the best arrangement, though. Adidas has made some of the best NHL jerseys. The quality is top-tier, the sizing is consistent, and the necklines are clean. Their designs have also been awesome. If you're a jersey collector, chances are, Adidas is your go-to.
So for the jersey collectors, their hobby might be put on hold for the entirety of Fanatics' run, which again, is a full decade. They can save some money or just find some older, better jerseys on sites like eBay.
If fan backlash continues into the deal, it can potentially drive jersey sales down. Fans love to sport a great brand, and Fanatics very clearly doesn't have that reputation, at least from the fans we're hearing from.
Adidas has made jerseys that sell out fast. Their Reverse Retro collections had some teams sell out of jerseys in a matter of days. If anything, the sales of Adidas NHL jerseys may skyrocket, because they won't be available in a few years.
To be clear, Adidas has never made the exact jerseys that the players wear on the ice available at the retail level. The "Authentic Pro" jerseys sold in stores and online are similar, and still of very high quality. But they're not replicas. The only way to get an exact on-ice replica is to purchase a player-used jersey, and those are often pricey.  It has not been made known if Fanatics plans to sell higher-end offerings like the "Authentic Pro" line, or if they're going to offer ones similar to their "Premier Breakaway" exclusively.
One thing is for sure: No one seems thrilled with this news. Fans wanted a quality sports brand to endorse a great sport like hockey. The NHL instead went with the cheap route and signed a long-term deal with a brand with known issues. The Fanatics deal starts in the 2024-25 season, so we will still get another full season with a high-quality Adidas product. Enjoy it while you can.