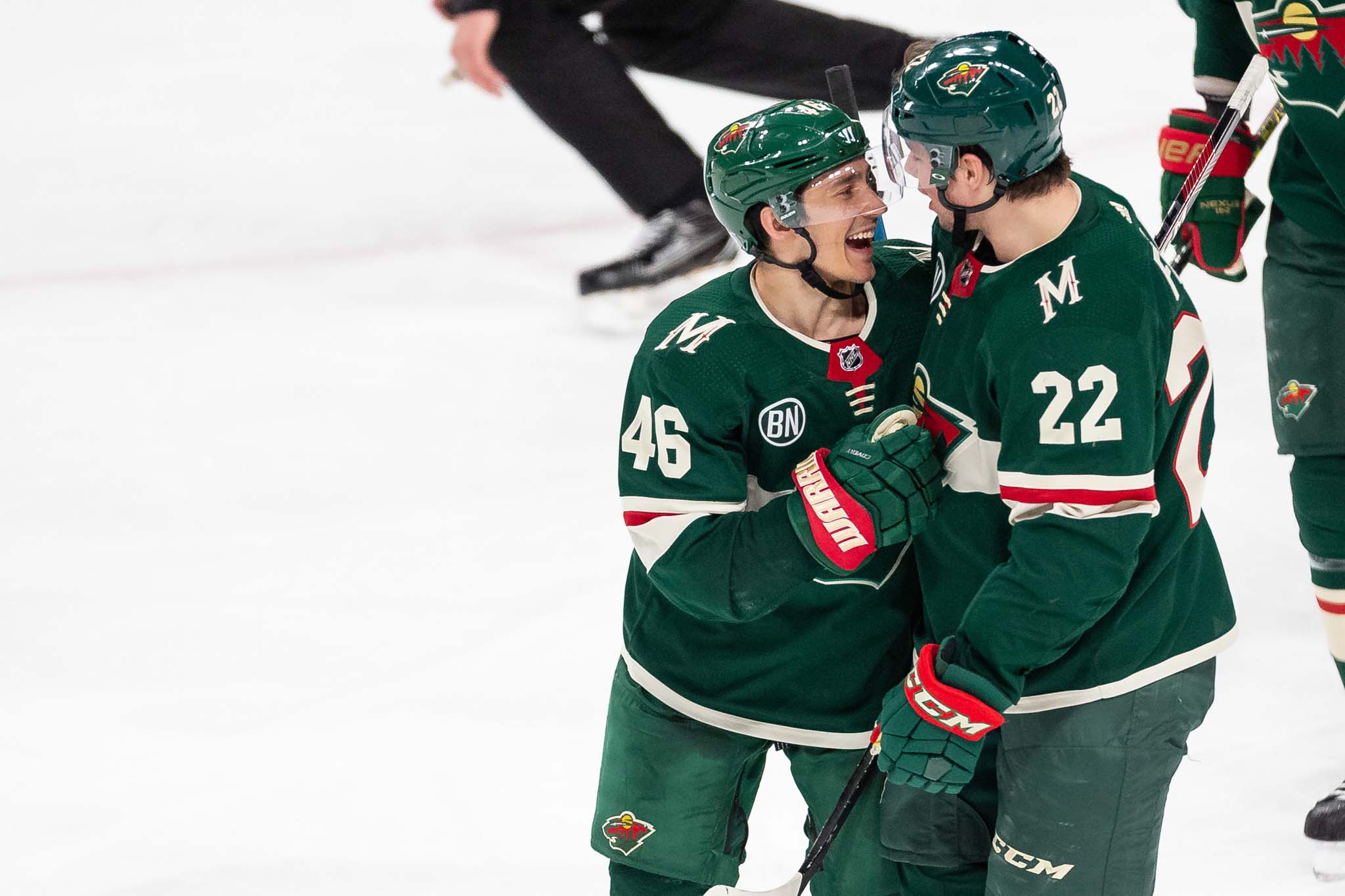 By this point in the NHL offseason, aka Week 2 of free agency, just about everyone in the league has made their way to their cottage in the Canadian wilderness to begin their summer hiatus. Usually, the league goes dark as only minor moves are announced between this point and the start of training camp.
However with the heavy batch of restricted free agents, it could still be a newsworthy summer in the NHL, as one offer sheet has already been signed — Sebastian Aho with Montreal, that was matched by Carolina — and there is the looming prospect of another being dished out.
Minnesota is not expected to make any big waves this summer, as they appear to have gotten most of their business done on July 1 and before. But that doesn't mean they are completely out of things to do.
Here's a quick look at what general manager Paul Fenton still has on his plate this offseason.
Re-sign Jared Spurgeon
Now that Fenton has a pretty clear idea of what his roster is going to be going into next season, his first task needs to be trying to find common ground with defenseman Jared Spurgeon on a new contract. Spurgeon, 29, is entering the final year of his four-year deal that will come with a $5.187 million cap hit in 2019-20.
Spurgeon has been an invaluable asset to the Wild on the back end, and his next contract will no doubt command an AAV north of $7 million — Evolving Wild has him projected at five years, $35 million — and the Wild will have to decide if they want to spend that money on a defenseman who will be turning 30 in November.
Ryan Suter ($7.53 million) and Matt Dumba ($6 million) already carry cap hits over $6 million, but again, one can argue that Spurgeon has been Minnesota's best defenseman for a few years now. If Fenton and Spurgeon cannot find common ground on a new contract, then Fenton's next step will be to move the blueliner and get some assets in return prior to next season's trade deadline.
Re-sign the restricted free agents
Not to worry, the Wild are not in danger of having Kevin Fiala, Ryan Donato, Nico Sturm or Joel Eriksson Ek offer-sheeted by another team, but they are still needing contracts for next season and beyond.
All players — Fiala ($3.1 million AAV), Donato ($1.74 million), Sturm ($773,437) and Eriksson Ek ($1.335 million) — are projected to get bridge deals, and that's a pretty fair projection given their little production in the NHL so far. It should be a "show me" contract for each player, as they will look to cement a long term deal on their next contract with the Wild.
Try and move a forward off the roster
This is not something that Fenton has to necessarily do since he has some options to send players down to Iowa, but with the logjam it is still possible that a forward could be traded to help clear up some space.
But with Fenton making his stance on all the forwards clear, telling reporters that competition for roster spots is better, it is likely no move will come. But once teams get all the RFAs signed and they have a better idea of where they stand cap-wise, teams could be looking for an extra player, and Fenton should no doubt inquire about moving one of his forwards off the roster.
Never Miss an Episode of Giles & The Goalie!
http://zonecoverage.com/wp-content/uploads/2016/05/itunes.jpghttp://zonecoverage.com/wp-content/uploads/2017/05/Podcast-header-Image-City-1.jpg