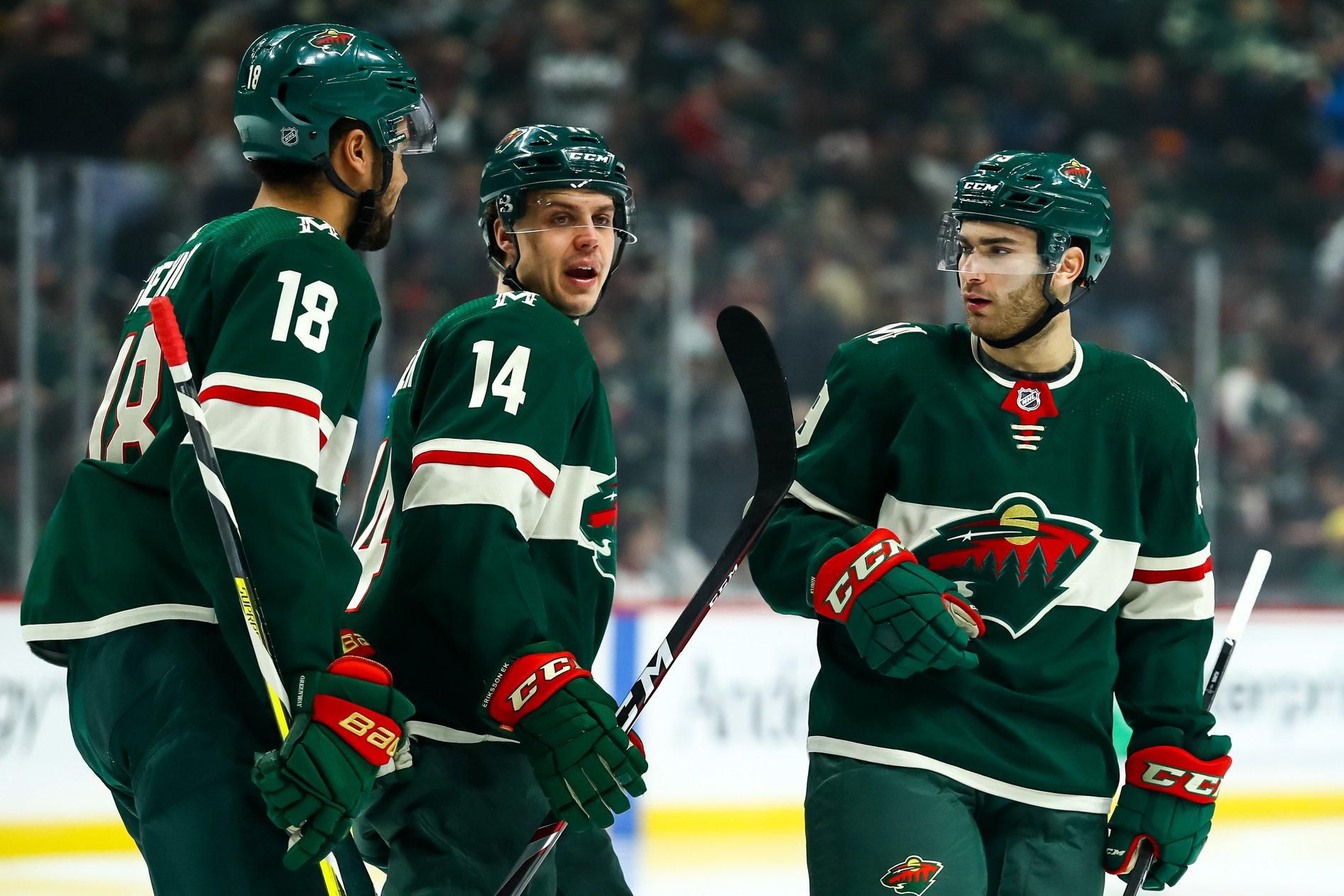 Player development for an NHL team is either everything, or it's nothing. You could argue that with better scouting and an ability to identify key traits in young 17 and 18 year old kids, teams don't need to emphasize player development. However, not every rebuilding team gets to pick in the top-3 every year like the Edmonton Oilers and New York Rangers, which means that players taken lower in the draft have to be coached and developed in the minors.
It's a bit of a chicken or the egg question: If a draft pick pans out, is it because of scouting or player development?
Bill Guerin is uniquely aware of the duties of the Director of Player Development. When he joined the Pittsburgh Penguins front office, he was hired for the position -- a position that is often held by former players when breaking into a management role. Currently former Wild defenseman Brad Bombardir is in charge of Minnesota's player development. 
On the surface, the Wild have been fairly successful in getting players to the NHL. In the last decade, Erik Haula was a former 7th rounder who found regular time in the NHL. Top picks like Mikael Granlund, Jonas Brodin, Matt Dumba and Jason Zucker panned out. With the way the Wild turn out defensemen, the organization is adept at both identifying quality defensemen and developing them.
But of the 19 centers picked by the Wild since 2009, not one has proven to be a true No. 1 center. When Bill Guerin, and his predecessor Paul Fenton, were asked about team needs, a No. 1 center was in the top-2 on the list. 
For sake of comparison, the Tampa Bay Lightning have drafted 16 centers since 2009. In four instances the Lightning, a Stanley Cup favorite this season, had picks within the top-10. But not once did Tampa Bay take a center with their top-10 pick. Instead, they chose Victor Hedman (D), Brett Connolly (RW), Slater Koekkoek (D) and Jonathan Drouin (RW).
Typically during the rebuilding process a team tanks to select a No. 1 center in the first round, Pittsburgh and Chicago are two teams that used that model successfully, but the Lightning never did.
What Tampa Bay is showing is that tanking is not the only way to build a contender. Starting on the first line for the Lightning in Game 1 of the Eastern Conference Final was Brayden Point. The second line center is Anthony Cirelli. Both were third round picks taken after pick 70. Was that job well done by Steve Yzerman, Julien BriseBois and the scouting staff they put together to identify both Point and Cirelli? Perhaps, and that's how scouts earn their money. However, it's likely got a lot to do with the job Stacy Roest and his staff in the player development department has done that helped both players get to where they are now.
This isn't to say that Bombardir and his department have failed to develop players. They've graduated a lot of players to the NHL, and that's a marker of success. The Wild have truly excelled in churning out defensemen, but developing elite forwards has still been a challenge. Looking specifically at the forwards this team has drafted and developed, its like the offensive instincts have been coached out of them. Jason Zucker was admonished early in his career for not being responsible defensively. Charlie Coyle and Jordan Greenway were big guys with all the tools, but lacked a killer instinct. 
Luke Kunin shot the puck a ton while with the US National Team Development Program and at Wisconsin. In two seasons with the Badgers, Kunin shot 3.46 shots per game. Yet with the Wild, that's dropped to 1.89 shots per game in roughly the same amount of games. Some of it is definitely due to opportunity, but when an Elite Prospects scout says Kunin is a "highly intelligent and offensively gifted forward" but it's not on display on the ice, someone is not allowing Kunin to show it.
Now that the general manager has turned over twice since Bombardir was hired to that position, is player development something Guerin looks at to improve? He's got the knowledge and his own philosophies on what he's looking for out of his players. Now that he's in a position of control, he can make the decisions as he feels inclined.
As for the individual players, it's not illegal to surprise everyone and play above what was expected once in a while.