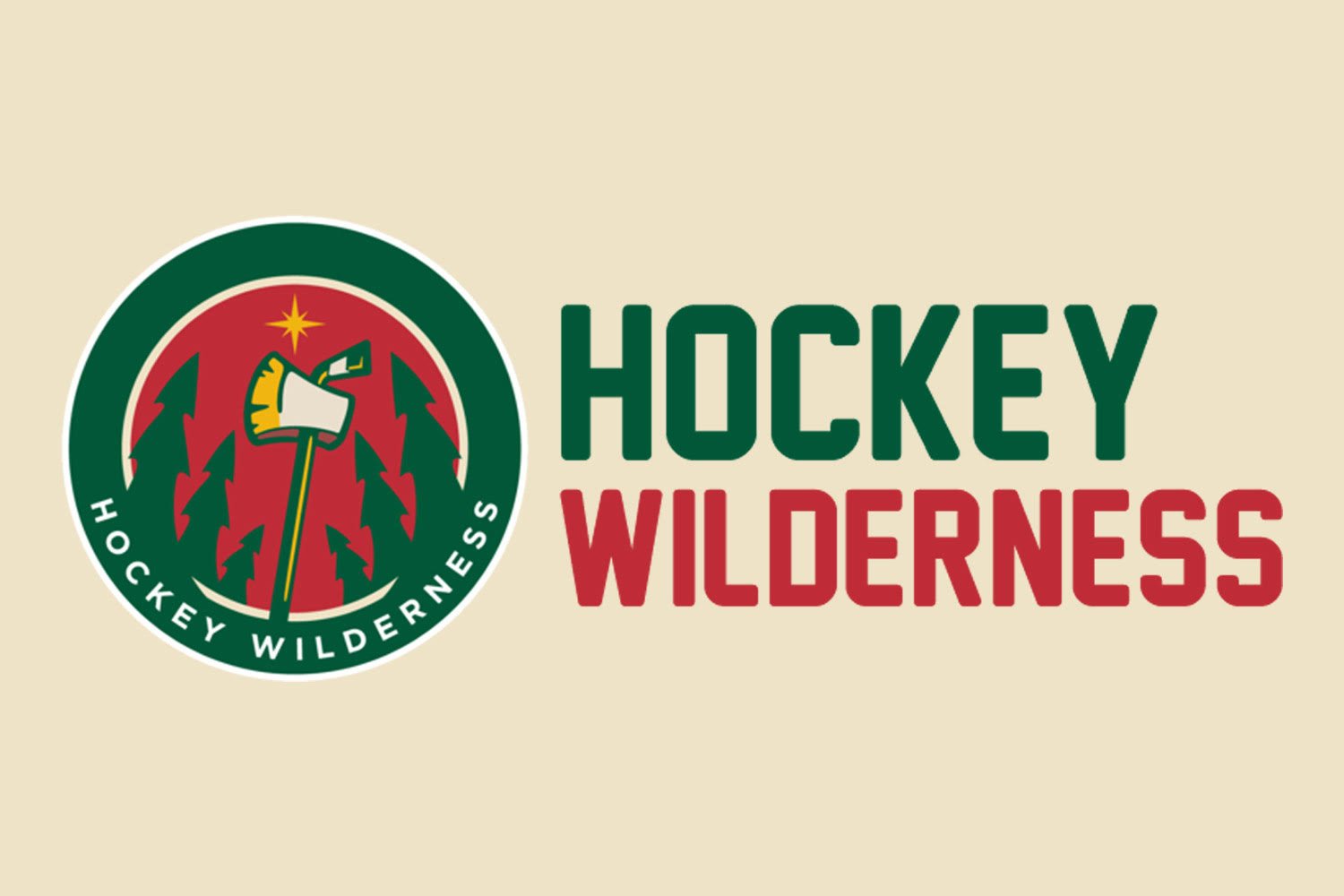 This time of year has been ugly for the Minnesota Wild over the past two seasons.  After losing for the eighth time in ten games, Head Coach Mike Yeo decided he had had enough on January 8th, 2015.  He was out of ideas for how he could spark his team, so when they didn't bring the intensity that he expected to see in practice that day, he lost his mind. 
The team responded by losing the next four consecutive games, culminating in a disastrous 7-2 loss in Pittsburgh.  That loss triggered the trade for Devan Dubnyk, who seemed to gallop in on a unicorn while carrying actual lightning bolts, and he would save Yeo's job for the rest of that season.  The team emerged from the darkness within the month, but it had to go beyond rock bottom during January to get the change it needed.
Fast forward one year to January 10th, 2016.  Though it wasn't clear at the time just how bad of a day this was, the events of the day would kick off one of the darkest periods in franchise history.  At home against the New Jersey Devils, the game was predictably dull, as the two teams combined for just 35 total shots on goal in the contest.  Tied 0-0 after the second period, the two overly defensive sides took turns dumping the puck and then building bunkers around their respective goaltenders.  Darcy Kuemper, making a spot start to spell Dubnyk, had a shutout going as the teams went to the locker room for the second intermission, and with the Wild playing sound defense in front of him, it seemed that Minnesota's chances of winning were high that night.  But then, at the 1:21 mark of the third period, a soft wrister by Adam Henrique found its way over Kuemper's shoulder and under the crossbar.  The Wild would go on to lose 2-1 that night, and after that, it would freefall for the next 35 days, culminating with Yeo being fired.  Minnesota's record in those 35 days leading up to Yeo's release was 1-11-2.  Dark days, indeed.
The period between January 10th and February 13th, when Yeo's fate was officially sealed, almost looked like the players had decided they didn't want to play for Yeo anymore.  As professionals, one would hope that this wasn't the case, but the fact of the matter is that an NHL coach's voice, theories, and communication style cannot remain effective forever. 
Similar to how every product and company has a life cycle, and those with the slowest-moving cycles are the ones that last the longest, coaches try to simply extend their lives with a particular team for as long as possible, using a variety of methods.  One such way is by keeping players happy while still having the team be successful on the ice (a Bruce Boudreau-type coach).  Coaches with pedigrees of playoff success are often quite good at extending their life cycles as well, though styles obviously vary immensely across the league's veteran coaches.  Yeo, in his fifth season as an NHL head coach and still with the same club that had given him his first head coaching opportunity, did not have much of a pedigree. While there was never any indication that the players disliked Yeo his message was no longer having the same positive impact on the team that it once had. His voice, his theories, and his communication style had gone stale. This time, there was nobody riding in on a unicorn to save him.  The January collapse had done him in this time, and he had officially reached the end of his coaching life cycle in Minnesota.
THIS YEAR IS DIFFERENT
Minnesota Wild, Version Bruce.0, is different. It's impossible to predict what will happen as the season unfolds, but man, these guys look good with Boudreau in charge. This year's version feels different for a variety of reasons, and most of them tie to the coach and his philosophies. While it's not yet known if Boudreau will lead the Wild deep into the playoffs, as is of course the hope in the State of Hockey, returns through the first half of the season have been spectacular for Chuck Fletcher and company.  Similar to how Dubnyk saved Yeo's job two seasons ago, Boudreau may just end up saving Fletcher's job over the next couple of years and finally legitimize many of the decisions that Chuck has made over the past several seasons.  The players clearly respect Boudreau and are enjoying playing for him, as he has taken the chains off of his players, and because he is at the beginning of his life cycle, the players are excited to hear his voice and learn from him.  
By allowing his team to play an up-tempo, attacking style, the young players that everyone expected to take big steps last year (but didn't) have certainly done so this season.  Charlie Coyle and Mikael Granlund, who both had career-best point totals last season with 42 and 44 points respectively, are each on pace to break the 60 point mark this season, and for the first time in their tenures in Minnesota, they are both true threats to either score or create goals nearly every time they are on the ice.  Meanwhile, Jason Zucker, who was previously considered by many as bait for the expansion draft, has played himself into "must protect" status and is already one point away from tying his career best point total as well.  Nino Niederreiter is officially living up to his expectations, establishing himself as a player that makes his line-mates better, regardless of who he is playing with on a given night, and—you guessed it—also is on pace for a career-best point total.  Couple the production of these young players with that of veterans Mikko Koivu and Eric Staal, who are both thriving under Boudreau, and suddenly the Wild is a team that can score almost at will.  Maybe it was always a team that could do that before, but under Yeo's low-risk, defense-first system, they simply didn't have the ability to apply consistent pressure and score off of the rush.  The team has accepted Boudreau's more aggressive system, and it is clearly reaping the benefits on the offensive end of the ice, while maintaining its identity as one of the best defensive teams in the NHL.
While a fresh voice in the locker room and a willingness to embrace more of an attacking style of hockey have certainly paid dividends to this point, the biggest reason that this team will continue to earn victories far more often than losses in the second half of the season is its versatility in how it is capable of winning games.  For the first three months of the season, Dubnyk was the best goaltender in the NHL, making it appear as if the Wild was very much overachieving by winning twelve consecutive games in December and posting 50 points in the standings before the calendar turned over to 2017.  Over the past couple of weeks, however, the Wild has demonstrated that depending on what happens on a particular night, it can adjust its game to earn two points.  Sure, there were games like the Toronto game on December 7th, when Dubnyk stood on his head and essentially stole the win, with the team in front of him exhausted from a long road trip, but more recently, they have found ways to win that have varied significantly.  If they're tied late in the game, they can pour pressure on a team to put it on its heels, carrying momentum into overtime, as they did in Nashville on December 27th.  They can blow teams out of the water by scoring seven goals in a game, as they did in New York on December 23rd.  And when their all-world goaltender isn't at his best, as was the case in three of his last four starts, they can even win the proverbial track meet by simply scoring more times than their opponent, like they did in San Jose on January 5th.  That last method is definitely the least sustainable, so Minnesota needed to break that habit quickly.  On Boudreau's birthday and in his first game against his old team, the Wild played a complete sixty minutes of hockey, defended well, and got a 2-1 victory over the Ducks for their coach.  It was an indication that Boudreau has both the attention of his team, because they did lock down defensively after he preached this for several days in practice, but also their respect, because they didn't play that game for themselves or for each other...  They played that game for Boudreau, because they knew how important it was to him. 
Another factor to consider this year, as opposed to previous iterations of the Wild, is the play of Zach Parise.  He is perhaps the best forward in franchise history.  He's a scorer, a playmaker, an energy guy, a grinder, and a leader, all wrapped up in one medium-sized body.  But he has not been good for the first half of the season, as he has been in and out of the line-up with injuries and illnesses, and he clearly has not been 100% for the majority of the year.  Yet, even without the Wild's best player playing like its best player, Minnesota has continued winning.  But watch out, world, because it looks like Parise is back.  With five points on the three-game California road trip, including the late tying goal against Los Angeles to force overtime and earn Minnesota a point, Parise has shown that he is finally healthy and ready to contribute again.  Having its best player performing to his potential as we move into the second half will be an enormous boost for Minnesota.  Parise should take plenty of vitamins and get plenty of rest when he can, because his health and ability to produce just may end up pushing the Wild deep into the playoffs. 
Boudreau has been awesome so far for the Minnesota Wild, and he appears to be the coach that finally gets the team over the hump of constantly being just an average team.  He seems to understand the chemistry of the players and how to put them in positions to be successful offensively, without sacrificing too much on the defensive end.  It's a different mantra from the "defense at all costs" strategies of the past, and the fresh approach is paying off.  Of course the Wild's continued health will be a factor, but with Boudreau now at the helm creating a different mindset for his players, Minnesota will avoid the mid-season collapse this year, and it will certainly challenge for the Central Division title when spring rolls around.  Life is good in the State of Hockey right now, and at this time next year, we will all agree that January is a great month for the Wild organization.