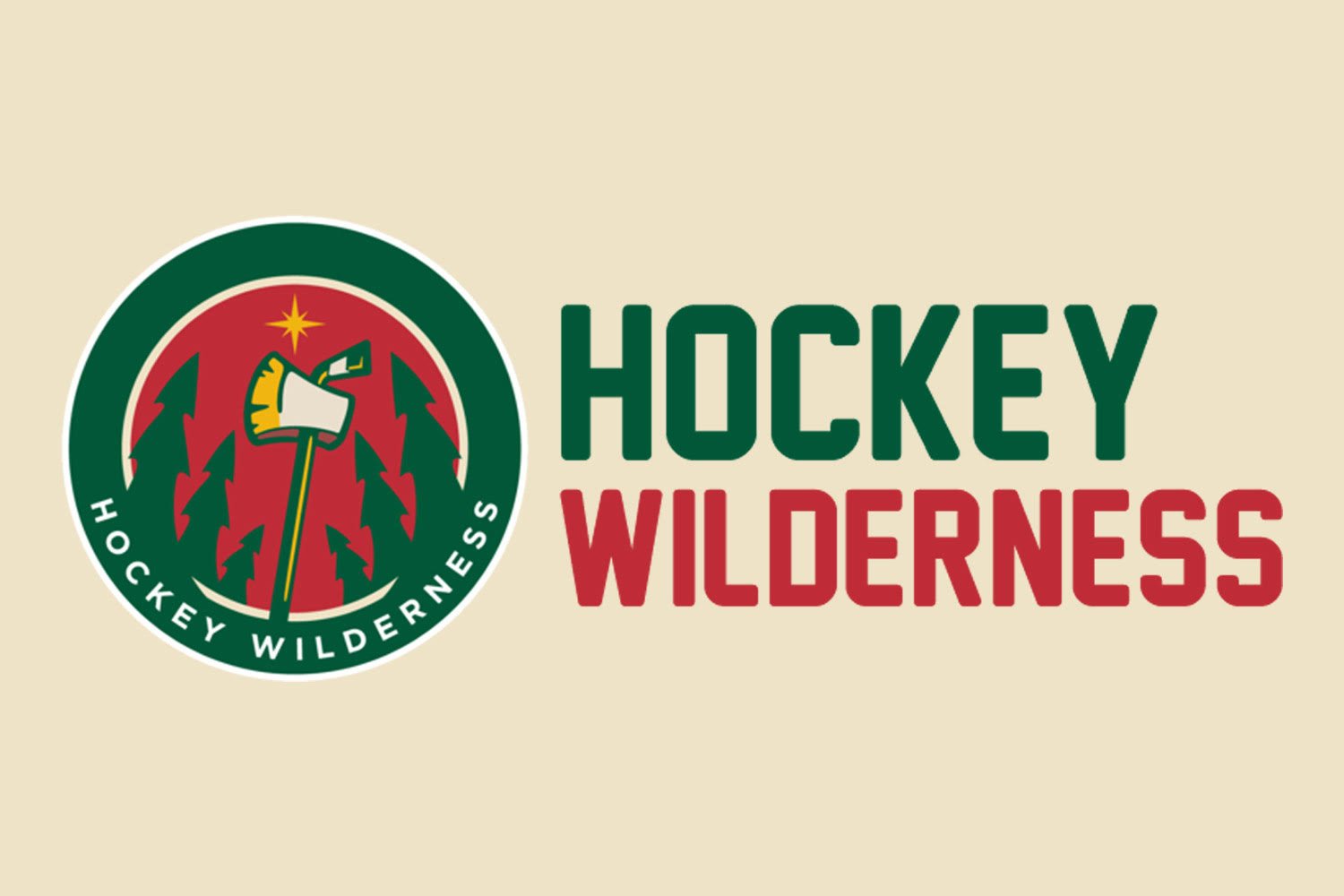 Things looked good for the State of Hockey for about 50 seconds, but the Minnesota Wild fell to the Winnipeg Jets in Game 1 of their Stanley Cup Playoff series.
The wheels came off immediately after the Wild went up 2-1 on a Zach Parise goal in the third period. Patrik Laine intercepted a puck and scored, then shortly after, Joe Morrow sealed the Wild's fate by getting a fortuitous bounce past Devan Dubnyk.
Given that the game turned on cracks in the Wild's goal prevention, it can be easy to focus on that aspect of their game. But when you look at what the Wild did, they were mostly fine. Here's the heat map for last night's game, courtesy of Natural Stat Trick:
As you can see, while the Wild conceded 40 shots on the night, they did a great job of keeping Dubnyk's kitchen clean. The Jets didn't get very many opportunities from the slot, needing to rely on shots from distance to score.
Now, they did score twice at 5-on-5, but Minnesota showed that their defensive structure can hold, even on the road, and even without Ryan Suter. If they can continue doing this, they'll give the Jets a tougher time than anticipated.
So if the goal prevention didn't fail the Wild tonight, what did?
It was their offense. Check out what the Wild was able to accomplish at 5-on-5:
Yiiiiiiiiikes. The Jets didn't just keep Minnesota out of the scoring areas, but pretty much any area where they could've scored. The Wild managed to be opportunistic and get two goals, but that can't be expected to continue if the Wild can't muster more offensive pressure.
And worse, the Wild were punchless when it mattered most. After Laine tied the game, Minnesota was able to get only one shot on net. That's right- one shot over 16 minutes in the 3rd period of a tied/one-goal playoff game.
It's not that Minnesota didn't show any urgency, but that the Jets were so good defending the Wild's forwards. They created turnovers, won crucial face-offs, and blocked shots to ensure the Wild couldn't mount a comeback.
Since the Wild couldn't penetrate the Jets' defenses, a new strategy is needed. Fortunately, there's a simple, easy change coach Bruce Boudreau can make: put all his best players together.
Of course, I'm referring to Eric Staal, Jason Zucker, and Mikael Granlund. They've combined for 96 goals (38.4% of Minnesota's 250), and are easily the three most dynamic forwards the Wild have.
The trio has spent most of the regular season split apart, as Boudreau would use his top playmakers to lift up other forwards on his team. Boudreau attempted to do the same thing in Game 1, placing Zucker and Staal with the still-injured Nino Niederreiter, and Granlund to bring offense to the shutdown line of Mikko Koivu and Zach Parise.
But neither line was effective last night, with the Staal line combining for 4 shots, and the Granlund line combining for 5. And in a short series, the Wild can't risk sticking with what doesn't work.
But when Zucker, Granlund, and Staal are united? That does work. That works very, very well. In their 153 minutes together, the trio scored 11 5-on-5 goals, a whopping 4.3 goals per hour. And that's no fluke, either. That line racked up 4.12 expected goals per hour, leading the NHL among lines with 100+ minutes.
Translation? They got dangerous chances more frequently than anyone in the league.
The Jets relied on their offensive talent to wear down the Wild's structure, and they succeeded. Minnesota can counteract that by putting their top players together to turn the tables on the Jets' explosive offense. For 18-20 minutes, they can get a good shot at putting Winnipeg on their heels as the Wild's best playmakers do what they do best: Make plays.
Boudreau might be hesitant to put all his eggs in one basket, but it's hard to see any better solutions to jump-start the Wild's offense. Zucker, Staal, and Granlund offer a combination of speed, passing, and finishing ability the Wild can't otherwise assemble.
Seeing as so many key players either out of the lineup or dealing with lingering injuries, Bruce Boudreau doesn't have that many cards to play in this series. With his Wild desperate to avoid yet another 2-0 series deficit, Boudreau simply can't afford to leave the best weapon at his disposal unused.