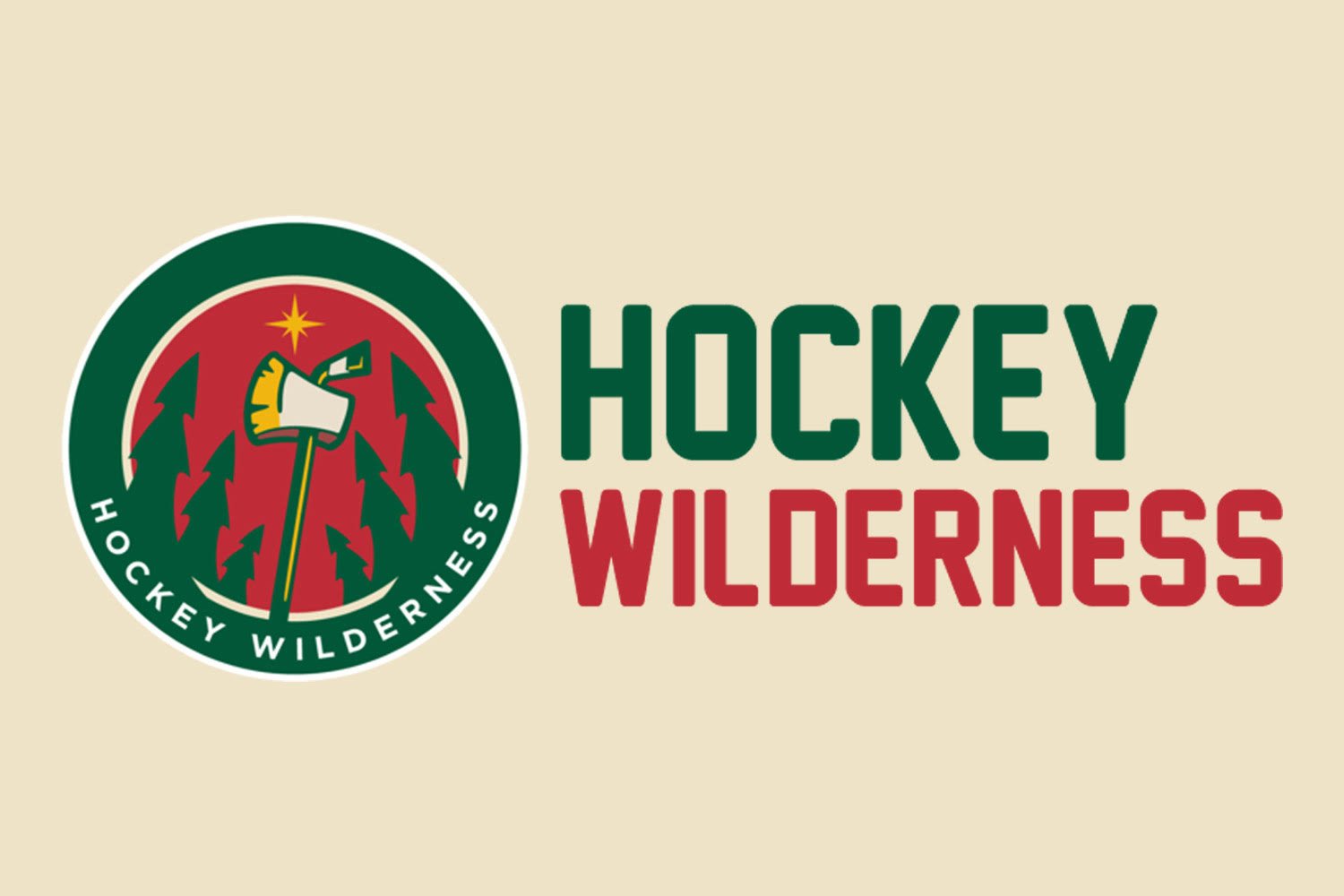 Here's a little experiment to try at home. Take out a pen and paper and write down a list of honest-to-God speedsters on the Minnesota Wild. Go ahead, I don't mind. It's not like I'll have to wait very long. Here's my guess as to what your list looks like:
That's it. That is the only player on the Wild with gamebreaking speed. Perhaps, if you were feeling generous, you may have added Mikael Granlund, Matt Dumba, Joel Eriksson Ek, or Nino Niederreiter. Certainly all of those players are fast, but none of them can wield speed as an offensive weapon like Zucker can.
The Wild's 7-2 loss to the Colorado Avalanche should make it pretty clear why this is a big problem for the Wild. Nathan MacKinnon, one of the fastest skaters in the entire league, generated several scoring chances, a few of which his teammates converted into goals, primarily through his speed.
In this breakout, MacKinnon receives a pass in his own zone and through speed alone carries the puck up into the Wild's zone and generates a temporary 3-on-2. It forces a shift in coverage by the Wild, opening up a centering pass to Mikko Rantanen for a shot. Devan Dubnyk makes the initial save, but the ensuing chaos, and a bit of puck luck allows MacKinnon an easy pass to Patrik Nemeth to drill a goal in from the high slot.
Here we see MacKinnon's speed allows him recover a loose puck, weave around Eric Staal, continue to find room in the Wild's zone long enough to get off a shot, and recover his own rebound for a second shot on goal. Neither was especially dangerous, but you have to take shots to make them, and MacKinnon got two by himself thanks to his wheels.
Think of the current generation of rising superstars. Connor McDavid, Auston Matthews, and Jack Eichel. Among the many exceptional qualities they posses is incredible speed. That speed has a multiplying effect on the other aspects of their game. They can win more races to loose pucks, they can backcheck more quickly, they can carry the puck farther, and they can create more opportunities for themselves and their teammates.
Looking at the Wild's top prospects shows that this trend should be a concerning one to GM Chuck Fletcher and his staff. The top offensive prospects for the Wild are Eriksson Ek, Luke Kunin, Jordan Greenway, Kirill Kaprizov, Sam Anas, and Dmitri Sokolov. There are some good skaters in that group, but none of them are characterized as lethally fast on ice.
Obviously blinding speed is not the only way to score in the NHL. Alex Ovechkin, much like many of the Wild's forwards, is fast, but not remarkably so. Vladimir Tarasenko, Blake Wheeler, and Claude Giroux likewise. Powerful, physical play or shiftiness with a high hockey IQ are also recipes for success. But those players are either generational talents (Ovechkin) or have multiple Top 50 scorers on their roster, frequently on their same line. The Wild only have one player in the Top 50, Staal (36th). The next closest player is Zucker at 72nd.
There is more than one way for a hockey roster to be shallow. The Wild are currently suffering from being incredibly shallow in terms of speed. This needs to be addressed, either by adding speed to the roster or finding a way to compensate in their game, especially as the NHL continues to trend faster and faster.