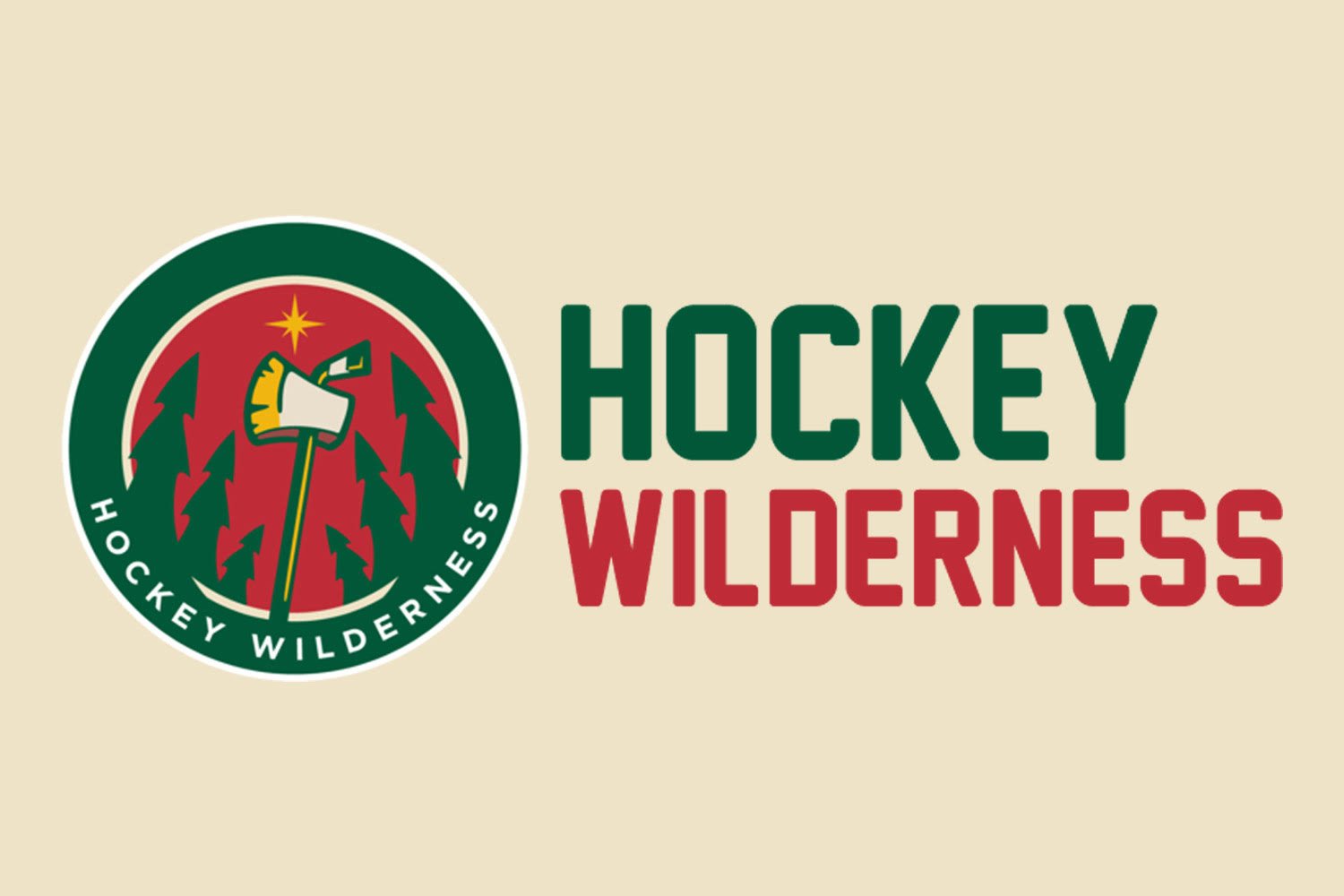 The Minnesota Wild have had three general managers in their team history, each with their own strength, and each with multiple weaknesses. With the latest turnover in the position, let's analyze the performance of each of the three GMs in franchise history. We'll be using the standard set forth in The Simpsons episode "The Old Man and the C," where Springfield is awarded the Olympics, and we're reminded what awards are all about: "giving out medals of beautiful gold, so-so silver, and shameful bronze."

And there's a lot of so-so and shame to go around.

The Competitors

Hiring and the Front Office

Doug Risebrough gets the gold here, if only because his first and only head coaching decision led the Wild to their lone division title (2007-08), and their deepest playoff appearance (Western Conference Final, 2002-03). Granted, the hiring of Jacques Lemaire with his defense-first style wasn't the most entertaining hockey to watch, and it may have cost the Wild their only bona fide superstar in Marian Gaborik. However, results are results, and the Wild have made it farther under Lemaire and Risebrough than under anyone else. And Lemaire's parody Twitter account is the gift that keeps on giving (#hockey).

Chuck Fletcher's coaching hires have run the gamut of great, decent yet disappointing, and totally forgettable. The fact that Fletcher was able to lure Bruce Boudreau to Minnesota gives him the silver medal, having delivered what was the biggest name and most talented available coach on the market at the time. Mike Yeo's time behind the bench was fraught with tenuousness, with both highlights (three straight playoff appearances and two trips to the second round), and lowlights (the establishment of "the swoon," and an on-ice, profanity-laced tirade). The less said about Todd Richards as a head coach, the better. Fletcher takes home the silver.

Paul Fenton could have nabbed the silver, due simply to the fact that he didn't mess up the head coaching position when he definitely had a prime opportunity to, agreeing to retain Boudreau. But what earns Fenton the shame of the bronze medal is how he treated his staff, and how he absolutely gutted the front office. He drove away or fired VP Brent Flahr, contract and salary cap expert Shep Harder, Assistant GM Andrew Brunette, assistant coach and long-time Boudreau partner John Anderson, not to mention the entire hockey analytics staff. Missing on trades or draft picks is one thing. Killing morale, ruining a culture, and going scorched earth on every other aspect of the organization is another entirely.

Free Agency

As long as we're quoting The Simpsons, the Wild's free agency has been the best of times, and t

. The best, in the sense that two of the three GMs in team history have orchestrated some pretty big deals, brought in some effective players and, at times, got them for relative steals. At the same time the blurst, because Wild GMs have signed some players to contracts that make fans use nonsense words to describe them.

That being said, the clear gold medal has to go to Fletcher, if only for his ability to actually lure free agents to Minnesota. Fletcher was tasked with turning a middling team around and making them Stanley Cup contenders. Signing the two biggest names on the market at the time — Ryan Suter and Zach Parise — did just that. Sure, the Cups haven't materialized (yet), but the moves made Minnesota a destination for free agents, and for a while took the word "Minnesota" off of players no-trade lists. Add Eric Staal, Jared Spurgeon, and Matt Cullen (the first time), and you can see why Fletcher is the winner.

In a surprise move, the winner of the bronze medal is… also Chuck Fletcher. Thomas Vanek and Martin Havlat were some of the worst free agent moves in team history, and adding Matt Cooke was, for some, disappointing, and for others, embarrassing. No other three free agent signings in Wild history come close.

That being said, Risebrough's Mark Parrish debacle is in a class by itself thanks to the buyout that hamstrung the Wild's efforts for four years. However, adding key pieces Brian Rolston and Nicklas Backstrom on team-friendly deals somewhat balance that out. I was also a fan of Eric Belanger, who put up 30 points a season in three years with the Wild. Risebrough earns the silver because of that.

Fenton's only notable free agency acquisition was Mats Zuccarello, who should end up being a decent player signed to a potentially awful contract. In the meal that is free agency, this contract is the side salad. And you don't win friends with salad.

Drafting

Uhm, do we have to give medals for this?

Fine.

Gold (not beautiful gold, but like, pawn store gold) goes to Fletcher. He didn't have a ton of picks (his own doing, as we'll discuss later), but many of his first rounders looked good or show promise (Leddy, Granlund, Brodin, Dumba, Tuch, Eriksson Ek, Kunin), and he nailed a few later round picks (Kaprizov, Haula, Zucker, Kuemper). With a history like the Wild's, "good enough" is good enough for gold.

I reluctantly give Fenton the silver based on this year alone, though it's far too early to know for sure. Boldy should be great, if not elite. Firstov and Jones are exciting prospects to watch for the future. Had it not been for a total reach in the 2018 first-round selection Filip Johansson, I would think much higher of Fenton's ability to scout young players.

Risebrough, on the other hand, made a career of first-round misses. Sure, his first four years worked out pretty well (Gaborik, Koivu, Bouchard, and Burns), but just about everyone else he ever drafted were never to be heard of again. Anyone remember James Sheppard? Benoit Pouliot? Colton Gilles? Yeah, same here. Mandatory bronze.

Trades

Seriously, can we even call these "awards" at this point?

Risebrough gets the gold here by default, not because of any moves he made, but because he didn't royally screw things up when he got the chance. Trading Sean O'Donnell for Willie Mitchell was a good move. Trading Willie Mitchell and a second-round pick away for Shawn Belle and Martin Skoula was less good. Trading anything for Chris Simon at the trade deadline in a year where the team was en route to their first division title and potential Cup contention was… in the sub-basement of choices made. But none of his moves handcuffed the team moving forward with terrible contracts or a lack of draft picks, so a gold-colored necklace from a department store belongs to Mr. Risebrough. Congrats.

Hold your pitchforks, please, but Paul Fenton gets the silver. Yep, Nino Niederreiter for Victor Rask. I get it. It was terrible, especially once we saw what Niederreiter became with the Carolina Hurricanes. And it gets worse once you read Russo's article about how Rask wasn't even scouted. But Niederreiter was struggling here, and was a candidate for moving on. The "hockey trade" hurts, but it doesn't doom the franchise to years upon years of mediocrity all by itself. Take away Charlie Coyle's playoff appearance, and the Donato trade looks like a win. And sure, Fenton might have gotten fleeced with Granlund for Fiala, but again, there's at least some potential there, and a one-for-one trade hurts, but doesn't impact the future.

What impact the future like a crater on the moon is giving two second-round picks and Torrey Mitchell for Matt Moulson. Giving Scandella, Pominville and a fourth-round pick for Tyler Ennis and Marcus Foligno. And the pièce de résistance, giving first, second, and a fourth-round picks (plus something called Grayson Downing) for Martin Hanzal and Ryan White. Even the Brent Burns trade, which didn't look terrible at the time, has completely run its course and looks pretty bad in retrospect. And yes, Fletcher kept seasons afloat by bringing in Ilya Bryzgalov and Devan Dubnyk for relatively cheap, and getting Niederreiter for Clutterbuck is an absolute win. But when fans see what he did with the pieces he was given, we should have seen the signs when he acquired Jason Pominville for Matt Hackett, Johan Larsson, a first, and a second. Chuck Fletcher, like Jurassic Park's Jon Hammond, spared no expense. And the team paid for it. Shameful bronze it is.

Expansion Draft

One GM got to participate in an expansion draft, one was tasked with protecting players from an expansion draft, and one didn't even get to create a protection list before he was fired.

Considering teams could protect almost their entire roster, and the Wild had to draft alongside their expansion cousins the Columbus Blue Jackets, the fact that Doug Risebrough was able to get any talent from the process is a net-win worthy of the gold medal. Filip Kuba became an all-star and left the team as the Wild's all-time leader in scoring among defensemen when he signed a free-agent deal with the Tampa Bay Lightning in 2006. Jim Dowd and Darby Hendrickson were key players during the early years, and players selected in the entry draft were eventually moved to bring in Brad Bombadir and Willie Mitchell. Risebrough did about as good as can be expected, so the gold goes to him.

Fletcher, on the other hand, will always be tied to his decision to give Alex Tuch to Vegas to ensure the expansion Vegas Golden Knights selected Eric Haula instead of Matt Dumba, Eric Staal, or Marco Scandella. At the time, the deal made a certain amount of sense, but Tuch now looks like a superstar in the making, Scandella was traded away for peanuts, and Eric Staal regressed in his third season with the Wild. Not to mention that it was Fletcher's contract decisions (specifically, NMCs) that forced the Wild to protect Jason Pominville instead of one of their younger potential stars. Silver medal, just barely, if only for the fact that Matt Dumba is still on the roster.

That leaves Fenton, who likely didn't get to the point where he could begin planning his Seattle expansion draft protection list beyond names on a napkin. Unfortunately for whoever takes the job, Fenton's lone free agency splash will affect the flexibility of the team heading into the Seattle expansion, as Zuccarello's NMC means that he will definitely be one of the protected players, along with Suter and Parise. Bronze medal, for having one job to do, and finding a way to make things more complicated.

What have we learned?

Each of the Wild GMs have had their moments of genius (or in Fenton's case, a moment), and each have had their trials and tribulations. And while this look back at the history of Wild general management has been mostly painful, it's also instructive, providing some pretty obvious bullet points for the "How Not To Screw This Up" PowerPoint presentation for the next Wild GM:

So, congratulations(?) to all today's winners. They've set the bar for their next competitor to clear.

Let's hope the next GM pulls a Michael Phelps and goes for the golds — all of them. Every. Last. One.