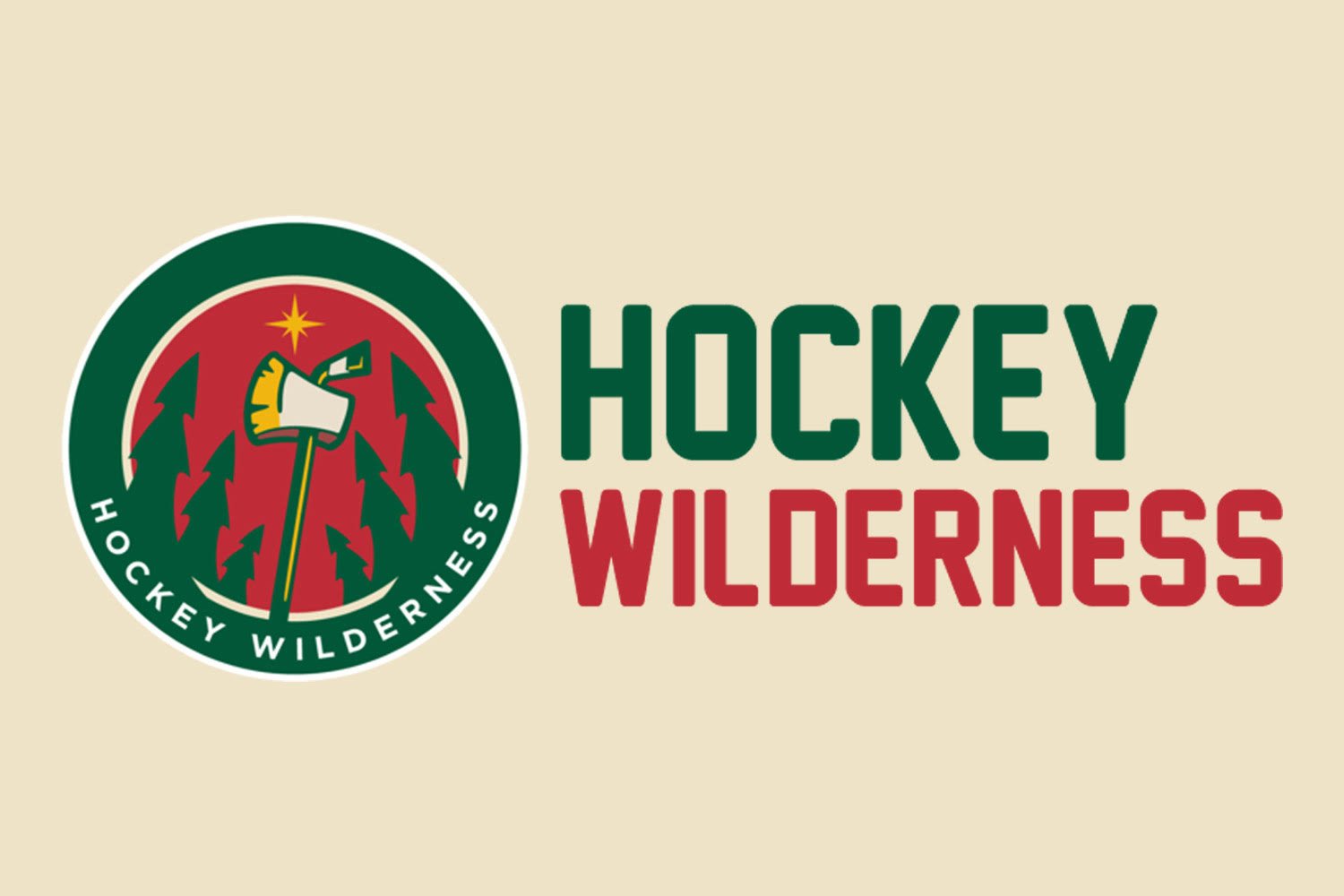 The Minnesota Wild look good. The team just rattled off a 12-game winning streak in December.
Yeah, but, the Wild's percentage of unadjusted 5v5 shot attempts ranks 23rd in the league at 48.1%. They aren't really this good.
Yeah, but, if you adjust for score and venue, the Wild look middle of the road at 15th in the league, And, if you look at a subset of that data, percentage of scoring chances, the Wild are tops in the league, according to Corsica. And the Wild's expected goal percentage at Corsica ranks third in the NHL too.
Yeah, but, the Wild's PDO is second highest in the league. They've gotten lucky so far this season.
Yeah, but, that's just one way to measure luck. They aren't winning a bunch of one-goal-game coin flips. And the Wild has taken the highest point percentage of blowouts in the league. That's a sign of a good team. That link is to an article about why the Toronto Maple Leafs are a good team, but the Wild are fourth in the league in the percentage of time with the lead, third worst in the league in points percentage in one-goal games (not lucky) and numero uno in points percentage in games decided by two or more goals. They look good. 
Yeah, but, Devan Dubnyk's been playing out of his mind. That won't last. He almost fell out of the league a few years back.
Yeah, but, Dubnyk's been balling for three years now. That's a pretty long stretch of strong play.
Yeah, but, the narrative says the Wild are due for the team's annual swoon…
The fact is that the Wild's season thus far has been one that is pretty hard to decipher from a fancy stats perspective. So, whether you are a fancy stats nerd or a novice, let's cover something we can all appreciate: the backyard rink!
One of my dreams when I started having kids was to be able to watch my kids skate in the backyard from inside my house. And, I have to admit, that one of the reasons I bought the house I did is that there is a perfect spot for a backyard rink behind my garage. I have been attempting to build a backyard rink during each of the past four winters and I think my experience has revealed a lot that might help those who might try to build their own.
You are not in control
In the fall of 2014, I measured my backyard and determined that my first rink would be 28'x52'. I bought a number of 3/8 inch x 4 foot x 8 foot pieces of plywood at Lowes and had them cut the plywood into thirds, so that I have 16 inch x 8 food boards to surround my rink. I bought a bunch of connectors and fasteners, as well several two foot long steel rebar to support my boards. It took me days to put together the first time, but I ultimately had the beginning of my backyard rink.
And then we had the 10th coldest winter in the history of the Twin Cities. To make ice, what you are looking for from the weather are below freezing temperatures, obviously, and no snow. Snow makes for terrible ice. You also don't want to freeze the pipes in your house, if you're running the water to fill the rink from your house. I'm conservative, so I won't run the water from my house if the temperature is too far under 20 degrees. So, in the winter of 2014, I was waiting for a 48-hour window in which there was no snow in the forecast for the next 48 hours and the temperature was higher than 20 degrees.
And it never came. If I recall correctly, that winter was so cold and so snowy, that I never had a 48-hour window to flood. I ultimately ended up returning my rink liner to Gertens. And I spent the beginning of March trying to spray snow with my hose to make ice on the frozen ground. And muttering to myself. Lots of muttering.
Slope
If you were to come over to my house in the summer for a barbecue, you would probably notice that I have a reasonably big and flat yard for living in the city. It isn't a half-acre, but it's big for St. Paul. When I put up my boards in the fall of 2015, I knew that the area where my backyard rink was going to go has a little bit of slope. So, I bought extra long pieces of rebar (four feet) and pounded them into the ground to support the boards that would inevitably need to support more ice.
The winter of 2015 was more favorable for flooding and I got an early start. Of course, due to the slope, the deep end of my rink filled with water first. After the initial flood, I had about three quarters of the rink filled, but the shallower end still didn't have any ice. I started flooding it a second time and it got to the point where it just didn't seem like I was making any progress. My water level wasn't changing, despite the fact that I was continuing to add water and that's when I noticed that I had water on the wrong side of the boards near the deep part of the rink.
My boards on the deep end were no longer perpendicular to the ground. Instead, they were leaning at about 45 degrees away from the ice, so that, instead of 16 inches of boards, it was more like 12 inches, the same thickness of my ice on that end. The huge mass of ice, 12 inches at its deepest, had shifted about 12 inches out and toppled my boards. Any water that I added was simply flowing out the deep end. The weight of the ice had bent my steel rebar. I'm still not even sure how that was possible. Ice is heavy.
I was stuck. I couldn't move a huge junk of ice. I could have reinforced my boards, but I couldn't extend my liner. And I wouldn't be able to fill the entire rink with ice. My kids could skate, but they had to try to stay off the plastic, which was impossible.
Make adjustments
Last year, I decided that I was going to make a rink, not just ice, with coverage from board to board. Instead of 28'x52', I could remove one eight-foot board from each side, for a rink that was 20'x44'. That actually reduces the surface area of the rink by 40% and it allowed me to rotate the rink to avoid the section of my yard with the greatest slope.
That rink was a total success and my kids got to skate all winter. Here's a picture from just before I broke it down last spring.
Make it up as you go
I still wanted to build a bigger rink, but I had a couple things working against me this year. I need to flatten out the slope where the rink is and I had plans to have someone come in with a bobcat to help me out. But he didn't show. Also, Gertens ran out of the rink liner size I would need to make the rink bigger.
So, I found a rink liner on Amazon that is 30'x50', which would allow me to build out a rink that is 24'x44', not as big as I wanted, but bigger than last year. I put the boards down in early December and I used the snow from the first snowfall to push all of the snow from the shallow part of the rink to the deeper part of the rink. I had read that snow isn't a good tool to build a base for a rink, because the snow melts when you add the water, but I also didn't have any other options.
Finally, some backyard rink builders swear that you should fill the whole rink at one time and let it freeze. Others suggest that the best ice is made by filling the rink in layers, so multiple floodings. I think that the former might be the best, but I flood in layers, simply because I don't yet trust my rink-building skills. If I have a breach, all of the water is going into my back neighbors' backyard. So, I flood in layers to avoid potentially flooding out my neighbors.
I wanted to avoid the Christmas Day rain storm, so I didn't start the flood until this past Sunday. It sounded like we might get some snow, so I waited all day, finally starting around 7:00 pm. Miraculously, after checking on progress on the hour, I hit all four corners of the rink at about the same time at 3:30 am Monday morning. And with the big freeze this week, I've got some fantastic ice right out of the chute. I'll have to flood a couple more inches this weekend to cover up some patches, but, so far, we're looking good for a solid rink for the second year in a row.
Stats courtesy of stats.hockeyanalysis.com and corsica.hockey.