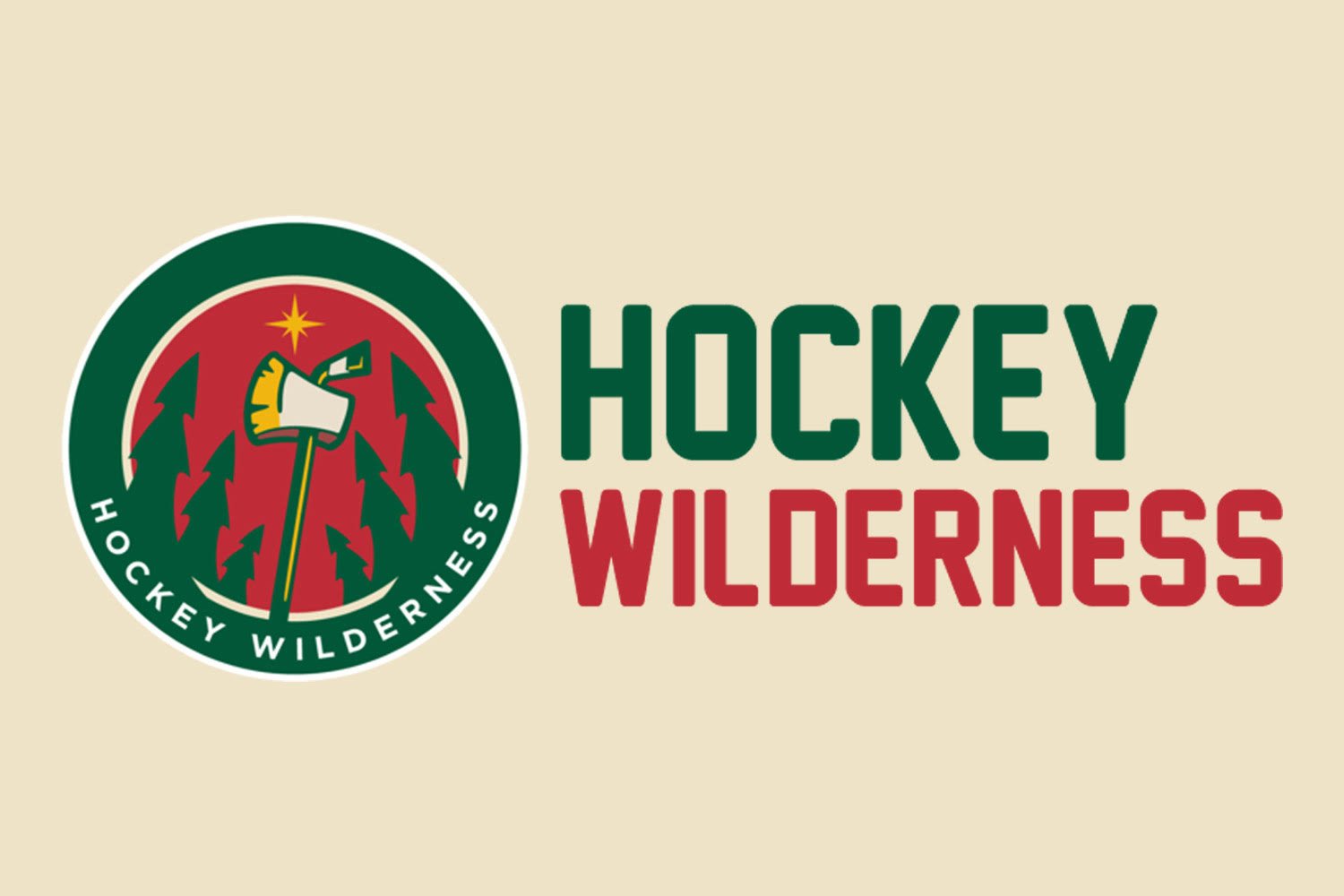 Much has been made of the depth scoring of the Minnesota Wild this season. They've had as many as 11 players with points in games, and have hit double-digit point-getters in several games.
That the Wild are getting goals and assists from up and down the lineup is undoubtedly a good thing; if a team can rely on its third or fourth line for a goal here and there, especially if, say, your all-star left winger is injured. Not that that would happen this early in the season.
The scoring sheet on the WIld's website reads like a nicely shaped staircase. Ryan Suter tops the lot at 10 points, with Jordan Schroeder bringing up the rear as the only skater without an NHL point (albeit he's played only one game).
Christoph Bertschy, Nate Prosser, Marco Scandella, Christian Folin, and Tyler Graovac all have one point (all assists save for Graovac). Erik Haula and Jared Spurgeon have one goal and assist apiece for two points. Zac Dalpe is 1-2 for three. Matt Dumba and Jonas Brodin each have a goal and three helpers for four points. Joel Eriksson Ek, Nino Niederreiter, Chris Stewart, Jason Pominville, and Mikko Koivu all have two goals and three assists. Zach Parise and Mikael Granlund both have two goals and four assists. Jason Zucker (2-5) and Charlie Coyle (3-4) each have seven points. Eric Staal has 4-4 for eight, and the aforementioned Suter has three goals and seven assists for a team-leading 10 points.
It's perhaps worth noting that the number of games played varies from 10 to one, with Schroeder, Bertschy, Prosser, Scandella, Folin, Graovac, Haula, Spurgeon, Dalpe, Eriksson Ek, and Parise all having missed games. Of those, only Parise and Eriksson Ek have more than three points.
That the Wild have so many players scoring in such numbers is impressive, and it bodes well not only for this season, but for the future as well.
And yet. Of the players with goals, only Matt Dumba and Zach Parise are shooting under 10%. Stewart and Graovac are shooting 50% on the season so far. Staal, Coyle, Zucker, Eriksson Ek, and Haula are all shooting over 15%; not unheard of, but the last time a player sustained that level was Steven Stamkos in 2011-2012. Corey Perry did it in 2010-11. Stamkos and Sidney Crosby both did it in 2009-10. Are Ek, Haula, Zucker, Coyle, and Staal on the level of Stammer and Sid the Kid? Possible, but unlikely.
In short: these point totals are inflated. This isn't news, particularly if you've been on Hockey Wilderness this week. We, as a fanbase, should be ready to see the scoring up and down the lineup slow down, if only as the shooting percentages of the players normalize. It's true that Jordan Schroeder, Bertschy, Prosser, Scandella, and Folin all are currently goal-less... but hanging our collective hat on that crew making up for the likes of Parise, Zucker, Coyle, and Staal seems like a losing proposition.
Hope Ahead
Still, it's not all bleak for the Wild. While it's true it will, in all likelihood, see a drop in depth scoring, some leaders will likely step up. Parise will almost certainly lead the team in points despite his drop in sh%, meaning he'll have to leapfrog Staal, Coyle, and company while they continue to produce, if at a slower rate.
Other players will get hot as now-hot players cool off. Nino's sh% of 12.5 is certainly sustainable for a player of his skill over a season, and it could increase. He will, in all likelihood, end the season with more points than Chris Stewart. Pominville could have a renaissance and continue his 13.3% shooting rate.
And, as has been pointed out by several people, as the Wild shoot more (hopefully), a decreased shooting percentage shouldn't decimate its goal production.
This relies, of course, on the Wild starting to play better, more sustainably successful hockey.