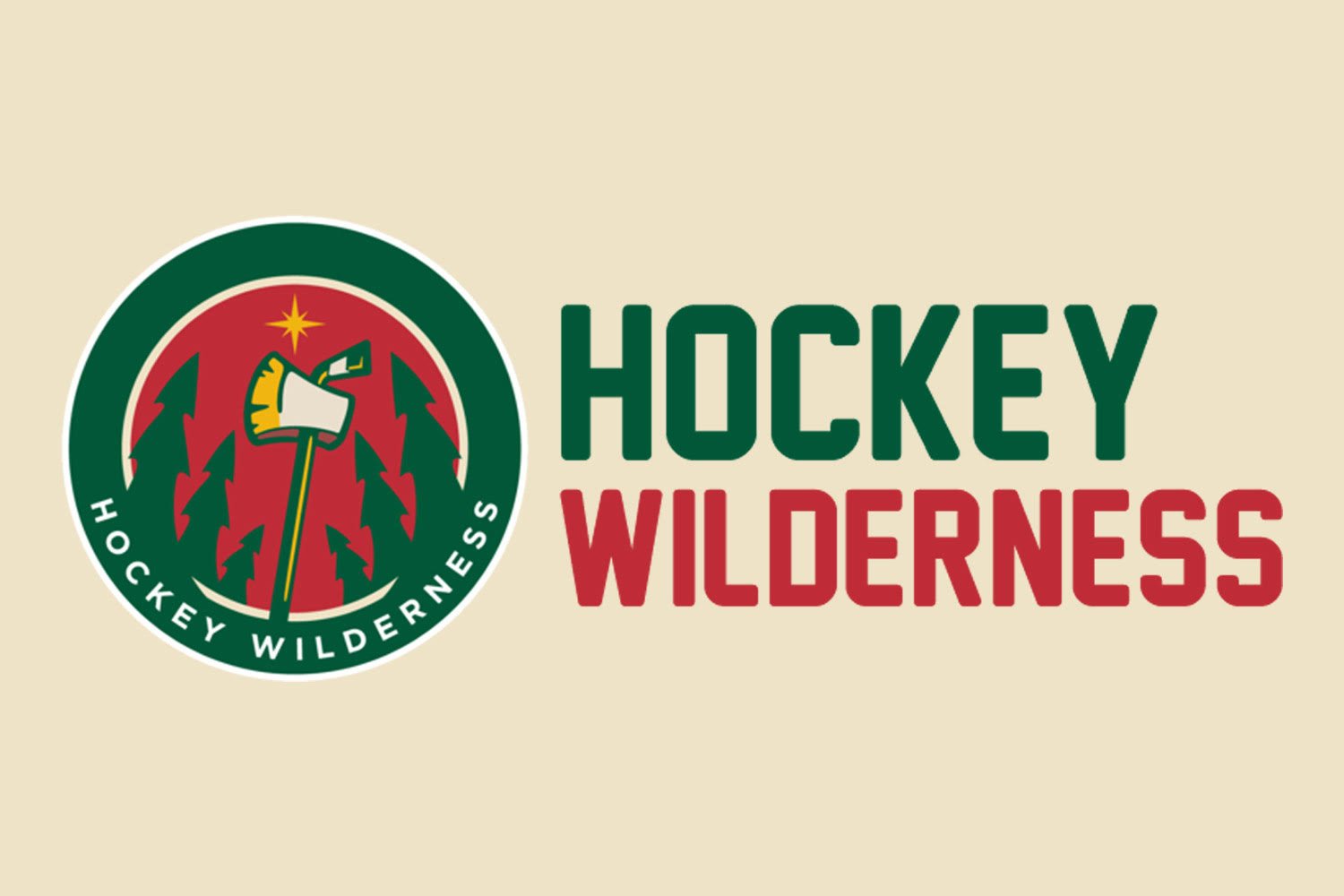 As the dust was beginning to settle on the first day of NHL free agency, the Colorado Avalanche and Toronto Maple Leafs made a head-turning deal, with the Avalanche sending defenseman Tyson Barrie, forward Alexander Kerfoot, and a sixth-round pick to the Leafs for defenseman Calle Rosen, a third-round pick, and the key part of the deal, agitating centerman Nazem Kadri.
Fans may know Kadri for his 30-goal, 60-point season for the Leafs in 2016-17, for him being known as a "shutdown center," or his...
Well, if you know of Kadri (or wonder why you recognize his name), it's likely because of this:
Or this (from the same game):
Or, more recently, this:
However, unlike other goons of NHL seasons past, Kadri brings significant scoring and decent defensive abilities along with his agitating style of play. The 10-year veteran set career-highs in goals (32) and points (61) in 2016-17, and scored another 32 goals the following season. Kadri did see a step back in 2018-19, with only 16 goals and 44 points in 72 games played, though his placement on the third line behind John Tavares and Auston Matthews clearly had a huge impact on his numbers. It's likely last year will end up being an aberration, as Kadri should fill the second-line center role behind Nathan MacKinnon.
The Offensive Agitator
As mentioned before, you can basically throw out last year's performance by Kadri, as his third-line usage and down year in terms of converting on chances. Putting the focus on 2015 through 2018, which include two of his best three seasons in the league (and where he played a second-line center role), the advanced stats show us that Kadri can drive the offensive play, especially on the man advantage — his Corsi For and expected goals on the power play are off the charts. He's a force in the slot, and even though his gritty play and controversial style gets him a lot of attention from the league office, Kadri by far draws more penalties than he takes. And as much as we all liked to #LaughAtSteveOtt, the Minnesota Wild have shown themselves to be susceptible to that style of play (see Ott, Alex Burrows, and fellow Avalanche teammate Gabriel Landeskog).
The Matchup
The Maple Leafs tended to match Kadri against the opponent's top lines during his best seasons, but with Tavares and Matthews ahead of him last year, his role changed to facing off against — and mostly shutting down — the opposing team's third line. In the case of his two matchups with the Wild, Kadri spent most of his time on ice against wingers Jordan Greenway and Nino Niederreiter, with Joel Eriksson Ek at the face-off dot in their home matchup on December 1, and Mikko Koivu at pivot in Toronto on January 3. It was in the December game that Kadri scored his only point against the Wild last season — the game-winning goal at the 16:40 mark of the third period — in a game the Wild would go on to lose 5-3.
As the second-line centerman for the Avalanche this year, It's more likely that Kadri will resume his prior role of agitator against the top lines of his opponents, especially at home, where the Avalanche can pick and choose where to deploy their top scoring line of MacKinnon, Landeskog and Mikko Rantanen. So instead of Greenway, Koivu and Kunin, Kadri will be matched up where possible with the likes of Jason Zucker, Zach Parise, Eric Staal, and new Wild acquisition Mats Zuccarello. And outside of Zucker, seeing the elder statesmen of the squad up against the hard-hitting Kadri is not an ideal matchup for a team that needs maximum effort, ability, and health from their stars in order to make any progress in a tight Central Division.
The Answer?
The Wild do have a couple options in order to neutralize Kadri's scoring and physicality:
#1: Agitate the Agitator
The Wild can fight fire with fire. At home, where they will enjoy last change, Minnesota can deploy their own agitator in Ryan Hartman, whose signing at the open of free agency was buried by the the marquee acquisition of Zuccarello. As James O'Brien said when evaluating the trade that brought Kadri to Colorado, there's this thing where "sometimes Kadri sees red, then loses his mind and gets suspended..." The Boston Bruins proved this tactic to be fruitful in last year's playoffs, where the Bruins played the Leafs physically, and targeted Kadri specifically. Kadri retaliated to a hard check on a teammate with a crosscheck to the head of Jake DeBrusk, and Kadri was suspended for the rest of the series. Hartman can provide that type of agitation with his tough-nosed playing style, as he ranked 13th in the NHL in this pas season in penalties drawn (23). The key will be getting Kadri off his game by initiating the agitation, instead of responding to it.
#2: Allow Frustration to Set In
The most effective deterrent to Nazem Kadri is, well, Nazem Kadri. On the third line, paired with a revolving door of wingers, Kadri lost interest. Toronto head coach Mike Babcock noted at one point during the season that Kadri needed to "bring it every night," despite not being a fan of his current linemates Patrick Marleau and Kasperi Kapanen. Now on the Avalanche, he's on a new team for the first time in his NHL career. And while Kadri slots in easily as the second-line center, it's not clear who his wingers are going to be. Will Landeskog come down from the top line to pair up with Kadri and perhaps J.T. Compher, making what might be the scariest line in all of the NHL? Will Kadri be paired with Andre Burakovsky and Tyson Jost, two young playmakers who are being asked to take on more of the scoring responsibility this season? Or will he be paired with Joonas Donskoi, a free agent signing formerly of San Jose, who bounced around the middle pairings with the Sharks, providing decent scoring but lacking a little on the defensive end? Kadri did block trades to at least two other teams (the Calgary Flames being one) with his 10-team no-trade clause, so it stands to reason that he was happy to go to Colorado. But Kadri needs stability and engagement to be at his best. Without it? At best, he gets distracted, and at worse he gets suspended.
#3: Do What They Do Best — Solid Defense
Granted, it's a small sample size (12 games over 10 seasons), but as prolific a scorer as Kadri has been at times during his career, his results versus the Wild are pretty average. His 0.25 goals per game and 0.58 points per game against Minnesota ranks 15th and 14th, respectively, when compared to his other opponents.
The key to slowing Kadri offensively is to limit his high-danger chances in the low slot, interrupting passing lanes, and generally frustrate and get him off his game. Two Wild defenseman have the ability to achieve this more reliably, but in different ways. Jared Spurgeon can lock down the lower slot where Kadri prefers to reside, using his excellent positioning and strong hockey IQ in order to disrupt passes and prevent Kadri from getting his looks. On the other side of the spectrum, Greg Pateryn can use his 6-foot-3, 223-pound frame and his physicality (he was second on the team in hits in 2019-20 with 144) to get under Kadri's skin.
In either case, you're not asking Spurgeon or Pateryn to change their game, just keep doing what they do.
If you thought Colorado was a team to watch last season, if you thought Gabriel Landeskog was the only knucklehead that could get under a Wild player's skin, or if you thought you didn't have to worry about the Avalanche once Nathan MacKinnon was off the ice... you haven't seen anything yet. Kadri answers a huge question mark from last year's roster at the second-line center spot, and Colorado paid a pretty big price to get him. If Kadri can return to his numbers of two years ago, then the Wild's division rival could make a huge leap up the standings and be a very tough team to play, figuratively and literally. The good news is that stopping players like Kadri by stymieing them defensively and laughing off their physicality is in the Wild's DNA. And if history holds, Kadri might miss a match or two against the Wild after losing his temper the game before.
Just make sure to keep your head on a swivel.