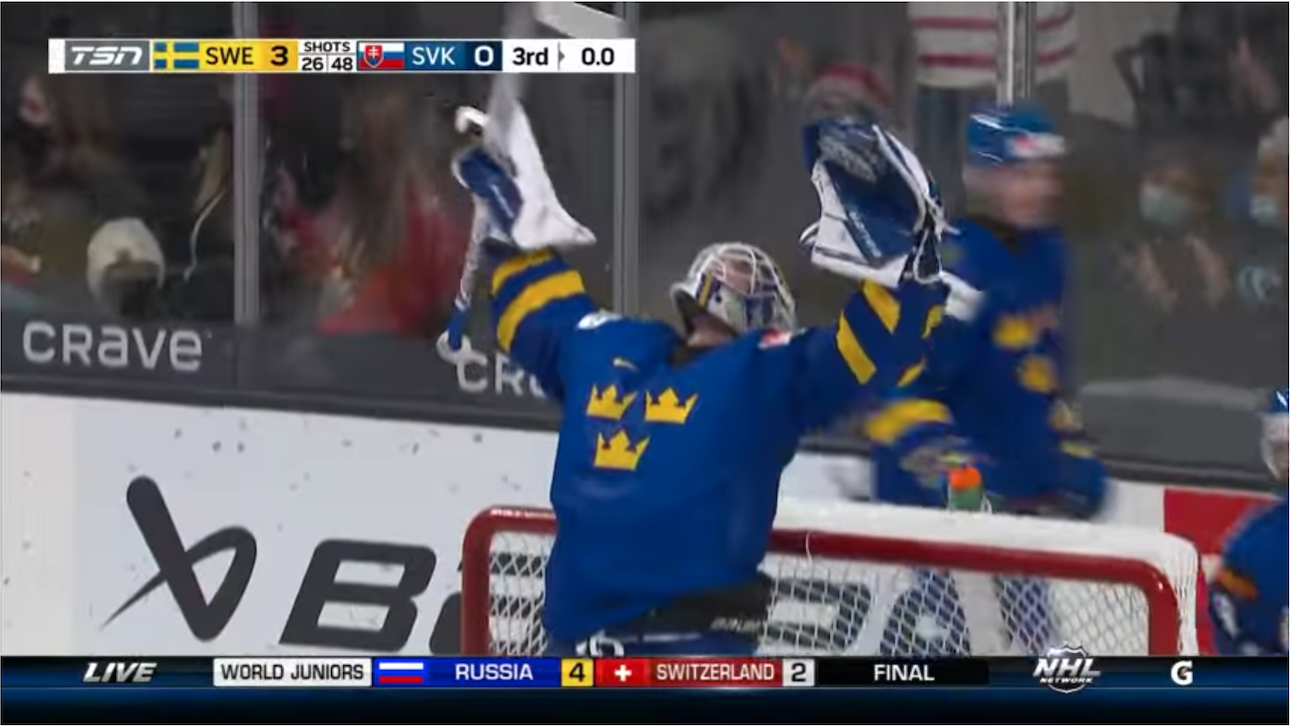 The 2021-22 season for the Minnesota Wild's AHL affiliate, the Iowa Wild, ended with a thud in late April as a last-second push couldn't quite save their playoff hopes. Their ability to hang in with the best of the American Hockey League's central division was admirable, but take one look at the roster in those final weeks, and it was easy to see why they fell just short. That shouldn't be the case when they open camp this fall because there will be a plethora of promising Wild prospects arriving in Iowa.
At times this year, head coach Tim Army had to feel more like a bullpen manager than a hockey coach. General manager Bill Guerin called up Army's best players -- Matt Boldy, Connor Dewar, and Marco Rossi -- with the latter being the only one of the trio to return to Iowa for good. Combine the exodus of top talent and some rookie struggles from top prospects such as Rossi and Adam Beckman, and it's no surprise the Iowa Wild ran out of gas in the back half of the season.
Yet help is on the way for next season. On Michael Russo's Straight From the Source podcast on The Athletic earlier this month, Army confirmed he expected an influx of prospects to arrive in Des Moines this fall. With the amount of talent conceivably joining the baby Wild, not only should Iowa Wild fans be excited about their upcoming season, but Minnesota Wild fans should be paying attention from afar. Most of these prospects are only a year or two away from making an impact at the NHL level.
Here's a quick breakdown of the three forwards, three defensemen, and a blue-chip goalie who will start their Wild careers in September.
The Czechia native did not enter the 2020 NHL draft with much steam, but all he's done is pile up points in the WHL with the Kelowna Rockets, peaking at 72 points in 62 games this season as his stock has soared this year. At 5'9" and 170 lbs., Novak isn't the biggest forward, but he's a smooth skater and an elite playmaker, particularly on the power play. Novak might struggle to become a full-time NHLer, but his development since being picked in the fifth round in 2020 is encouraging.
Another low-round forward selected by the Wild who has progressed nicely, Hentges will arrive in Iowa following a four-year career at St. Cloud State University, eclipsing the point-per-game mark for the first time his senior year. The 7th-round pick in 2018 turned some heads in the Wild organization when he was selected to represent Team USA in the Beijing Olympics in January, recording a goal in two games played.
Wait, is this one cheating? Firstov played for Iowa last year, correct? Why yes, that is correct, but the Russian power forward only skated in eight games following the completion of his junior year at the University of Connecticut.
Wait, the basketball school? They actually play hockey there? Yes, my thoughts originally too. Apparently, they have a hockey team, and no, they are not very good. But that isn't to say Firstov wasn't. The 6'1" left winger recorded 58 points in 83 collegiate games. While Novak and Hentges are long-shot prospects who have developed well in their amateur careers, Firstov comes to the Iowa Wild as a second-round draft pick from 2019. He also brings with him an element few Wild forward prospects possess, a hard-checking, big-bodied power forward who can skate.
Speaking of hard checking, look no further than the 39th overall pick from the 2020 NHL draft, Soo Greyhound standout Ryan O'Rourke. Elite Prospects probably put it best when describing him leading up to his draft day:
"On the puck, O'Rourke is mean, nasty, violent – everything one wants from a durable, robust stay-at-home defender. His battle level is unbelievably high. He never takes a moment off, never mind a shift, and much less an entire game. O'Rourke is a capable puck-mover, too. He consistently makes good decisions with the puck and boasts an absolutely lethal slap shot."
Just one round after O'Rourke, the Wild selected another Canadian-born defenseman in Daemon Hunt. He too has shined bright in Canada's junior circuit, breaking out for the Moose Jaw Warriors with 39 points in just 46 games this season. While Hunt is actually bigger than O'Rourke, he doesn't play in the same violent manner. O'Rourke compares closer to Jacob Middleton with his rugged style, whereas Hunt chooses to wipe our forwards with his elite skating, perhaps similar to that of Jonas Brodin. However, let's not go comparing the kid to the Swedish blueliner just yet.
Did someone say Swedish defenseman? Making his way over the Atlantic (yes, it's quicker than going the other way, I checked) this Fall, Johanssen adds to what now looks to be a lethal blue line in Iowa. However, Johanssen does not bring the draft pedigree his two new teammates do -- the Wild drafted him in the 5th round in 2018. Still, his ability to produce on the powerplay could be what helps elevate him to the NHL someday, as I heard from a few people that the Wild's powerplay isn't very, uh, good.
The crown jewel of them all. The Swedish netminder was seen by many as the most pro-ready goaltender in the 2021 NHL draft. Wallstedt has excelled in Sweden's elite league, often dominating adult men as a teenage boy. With Minnesota in need of a goaltender as early as next year, all eyes will be on Wallstedt and his development this year in Iowa.