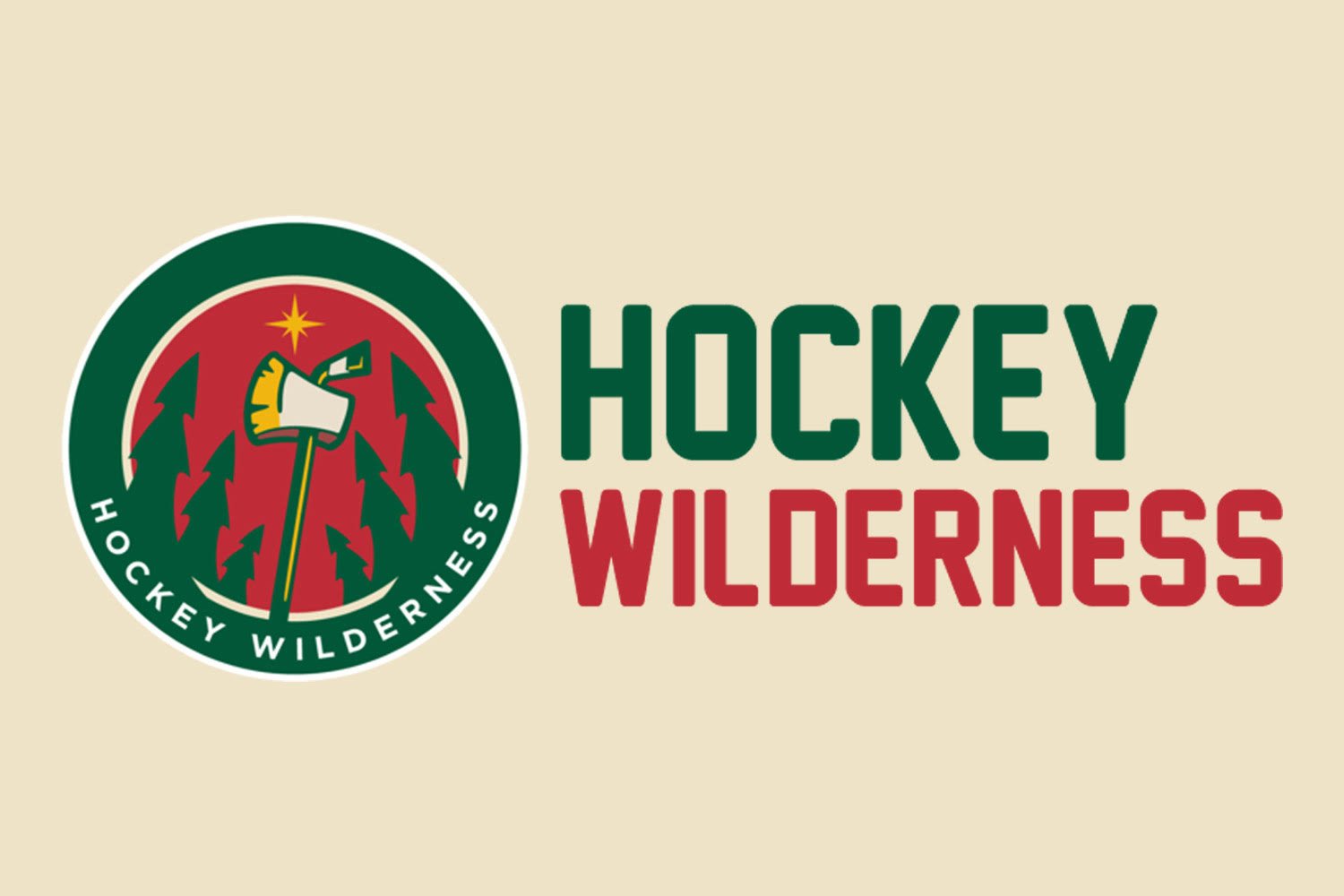 I'm going to compare every current complaint being spat out by panicky Wild fans to elements of a relationship. This will also work for any fan of any team and sport. Pay close attention.
Win: WOOOO PLAN THE PARADE! Loss: THIS TEAM SUX BALLZ!!! TRADE EVERYONE! = '' Yesterday, everything was fine, but today, my wife pissed me off. THIS ISN'T WORKING OUT!''
Just like in every single aspect of life, there will always be good days and bad days. If you're ready to give up over every little bump in the road, you're being a gigantic child. Stop that.
''PARISE AND SUTER AREN'T MAKING THE TEAM BETTER!!!1!!!!'' = ''This super expensive wedding ring you got me isn't making me happy in this marriage! THIS ISN'T WORKING OUT!''
If you think Zach Parise and Ryan Suter was going to be all it took for the worst offense in the league last year to suddenly fire on all cylinders, you're on drugs (Looking at you, Barry Melrose). A fancy wedding ring isn't going to magically give you a fairy tale mariage. Money doesn't buy happiness, but like Daniel Tosh says, it does get you a wave-runner, and you can't be sad on a wave-runner. We got two shiny new stars on the team and that's a lot of fun, but it's unfair to complain that they aren't making the Wild all that much better. They're just men.
''TRADE BACKSTROM, KOIVU, HEATLEY, EVERYONE!!!'' = ''Hey, now that we're married, think you could get a boob job? No? THIS ISN'T WORKING OUT!''
Kind of a ridiculous proposal to make, isn't it? Well, asking the Wild to make impossible, stupid or impossibly stupid trades is about the same thing. If your significant other is going to make any drastic changes, they'll decide about it themselves, and do it for themselves. If the Wild need to make a big trade, they're not going to do it because unreasonable fans ask them to; they'll do it because they need it or to make themselves better (or at least try to, as it can always backfire).
Mikko Koivu, the heart and soul of this team, the leader, the do-it-all. When he's not in the lineup, the Wild become absolutely inept. Yeah, let's trade him. That's like saying ''My wife is the best cook. When she's not home, I'm stuck eating pop tarts and hot pockets... I'm gonna divorce her.'' Makes sense. NOT.
All in all, this isn't a video game; NHL GMs can't just trade whomever they want for whomever they want. They can't pull blockbuster trades out their asses. Too many fans need to gain a better understanding of the business side of the sport. GMs have to think about team needs, salaries, potential, possible chemistry, future considerations, things like that. It's not a simple matter of ''He scores goals, let's get him''.
Relationship are also complicated. You have to think of compatibility, if you see yourself have a future with that person, if you like their little quirks. You can't just see someone and say ''she's hot, I'm gonna get her''. It's about a lot more than that, you have to learn about that person, go on some dates, etc. And no, one-night stands are not relationships.
''FIRE YEO! THIS TEAM CAN'T WIN WITHOUT LEMAIRE!!!'' = ''The sex isn't as good as it was before. THIS ISN'T WORKING OUT!''
It is absolutely unfair to compare Mike Yeo, a second year NHL-coach, to Jacques Lemaire, a hall-of-fame worthy legend behind the bench. Not too many coaches could've taken some of the ugliest rosters the Wild has seen and make them respectable. The Wild are playing too fancy with the puck, making too many passes, not playing with much energy and aren't physical enough in front of the net. Do you honestly think Mike Yeo is telling them to play that way? Of course not.
At some point, the players have to be held accountable for the way they've been playing. They're not the team that had reached 20 wins before everyone else last season, but they're not the team that can't score 2 goals a game either. The Wild are getting the chances and dominating in more games than we think, but the puck luck just isn't there. Yeo is not the problem here. He's markedly better than Todd Richards.
You can't have wild, crazy sex forever, but with experience can come some fun. Not that I would know it, since I'm still young, but if you don't let it stagnate, it won't stagnate. Simple as that. Don't start looking for potential targets for an affair or potential coaches to replace Yeo.
In short, unless you have a teenager's definition of the word, ''love'' means you're in for the long haul. When the going gets tough, you keep going. If you're ready to give up on this team, just do it. No use hanging around. Love is all about loving someone for who they are. To quote the great Chris Rock, ''You've got to love the crust of a motherfucker, you can't just love the white part of the bread, you got to love the crust, the crumbs, the tiny crumbs at the bottom of the toaster.'' If you just love the Wild when they're winning, you're a bandwagon fan. It's not real love and a relationship can't last when it's not real love.
You might be the Romeo and Juliet-type fan, in which you meet someone, fall in love and kill yourself when they die, which in hockey terms would be something like leaving the fanbase once your favorite player gets traded or once the team is in a tailspin. If not, maybe you're the Notebook-type fan, a true love story in which you meet someone, fall in love, fight through the rough patches and have a long-lasting, meaningful relationship until you both grow old and die in each other's arms. (Yeah yeah, I know, I'll hand in my Guy Card after this rant.) The hockey equivalent to that would be finding your team, falling in love with it, keep loving them even if they trade your favorite player or perform poorly, until death do you part.
So if you're not here for the long haul, if you're not willing to let the Wild grow and iron things out, then get the fuck out. Divorce the Wild. See if I care. You're not made for long term relationships. I'm here for the long haul. I'm in lesbians with the Wild, and no, that's not a typo.
Of course, maybe I'm just a hopeless romantic.