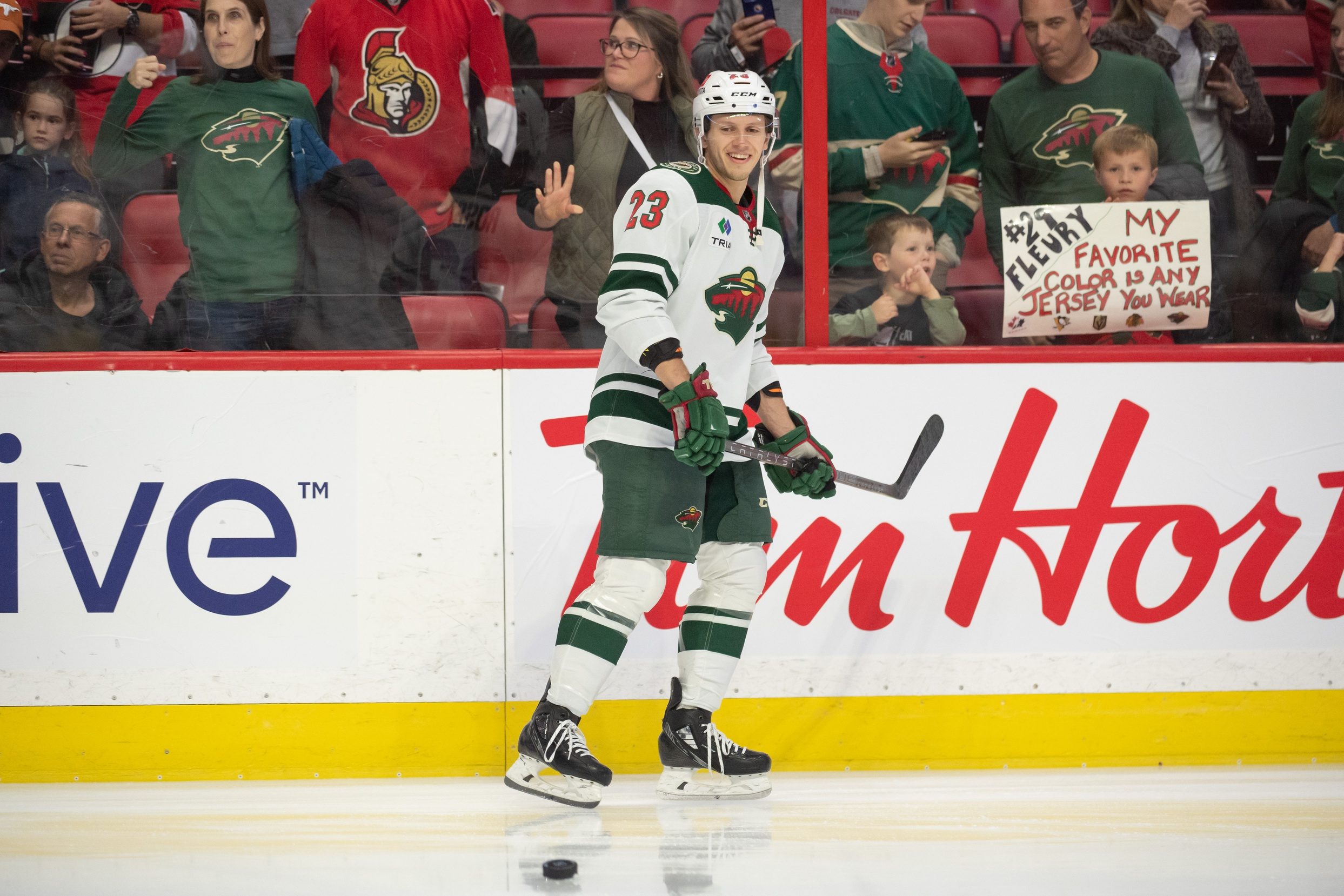 Good morning to Marco Rossi, the AHL's leader in points per game as of today. It's only been two games since the top Minnesota Wild prospect took a demotion to the Iowa Wild, but he's made an impression early. On Tuesday night against the San Jose Barracuda, Rossi exploded for a goal and three points, then followed up that stellar debut with a shorthanded assist the following night.
On The 'A', an AHL-focused podcast by The Hockey News magazine featuring Patrick Williams (AHL Beat writer for NHL.com) and Jacob Stoller (writer, THN), devoted some time on their Dec. 1 episode and had high praise for Rossi's first-game bounceback.
"He can be disappointed, he can disagree with the decision," Williams said of the situation, "But how do you handle it? He comes out and puts up three points over a pretty good San Jose team. That's his response. It's not to go through the motions, it's not to pout, it's none of that."
As Williams notes, that's not extremely common for a player after getting set down. "Some players need five or ten games to get their heads back on straight, and waste their time. Rossi jumped back in and performed right off the back."
He continued, "That's the best response you can get. That's the response that NHL general managers and coaches understand."
Stoller brings an interesting perspective to the table, as he works with scoring and on-ice data that isn't publicly available, and thus has insight on Rossi's game. For his part, he wasn't surprised to see Rossi in the AHL. "As great of a year as he had last year, he wasn't 'too good to be in the AHL' last year. He wasn't flat-out dominant."
This is true, as it was a tale of two halves for the AHL rookie coming back from myocarditis. His first 34 games saw him a mind-boggling 37 points. But as the season wore on, he seemed to lose steam, with 16 points in his final 29 contests.
But despite his second-half struggles last year and his time in the AHL this season, Williams remains firm that he believes Rossi will force his way back to Minnesota.
"It only takes one injury, or slump at the top of the roster, and you're back up there," Williams said. "Someone's going to fall out of favor, or he's just going to make it impossible or them to keep him down there. If you put up numbers and get great feedback from a super positive coach like Tim Army? It's just a great environment to be in, and he'll that much better when he does come back."
Fans may have fretted about Rossi's one point (an assist) in 16 NHL games, but it doesn't look like Rossi's confidence is beyond repair. The ninth-overall pick from the 2020 draft picked up where he left off last season, and now has 19 goals and 57 points in 65 career games in the American League.
How good are those stats? Very. When it comes to players 21-and-under in the AHL, Rossi's 0.88 points-per-game compares favorably to two-way centermen Patrice Bergeron (0.90), Sean Couturier (0.90), and Nazem Kadri (0.88). It even looks good compared to scoring star wingers like Kyle Connor (0.88) and Mark Stone (0.86).
Rossi will continue to make his bid to re-join Minnesota this weekend, as the Iowa Wild square off against the Chicago Wolves for a Saturday/Sunday homestand.
NOTE: Some quotes have been slightly edited for flow and clarity.