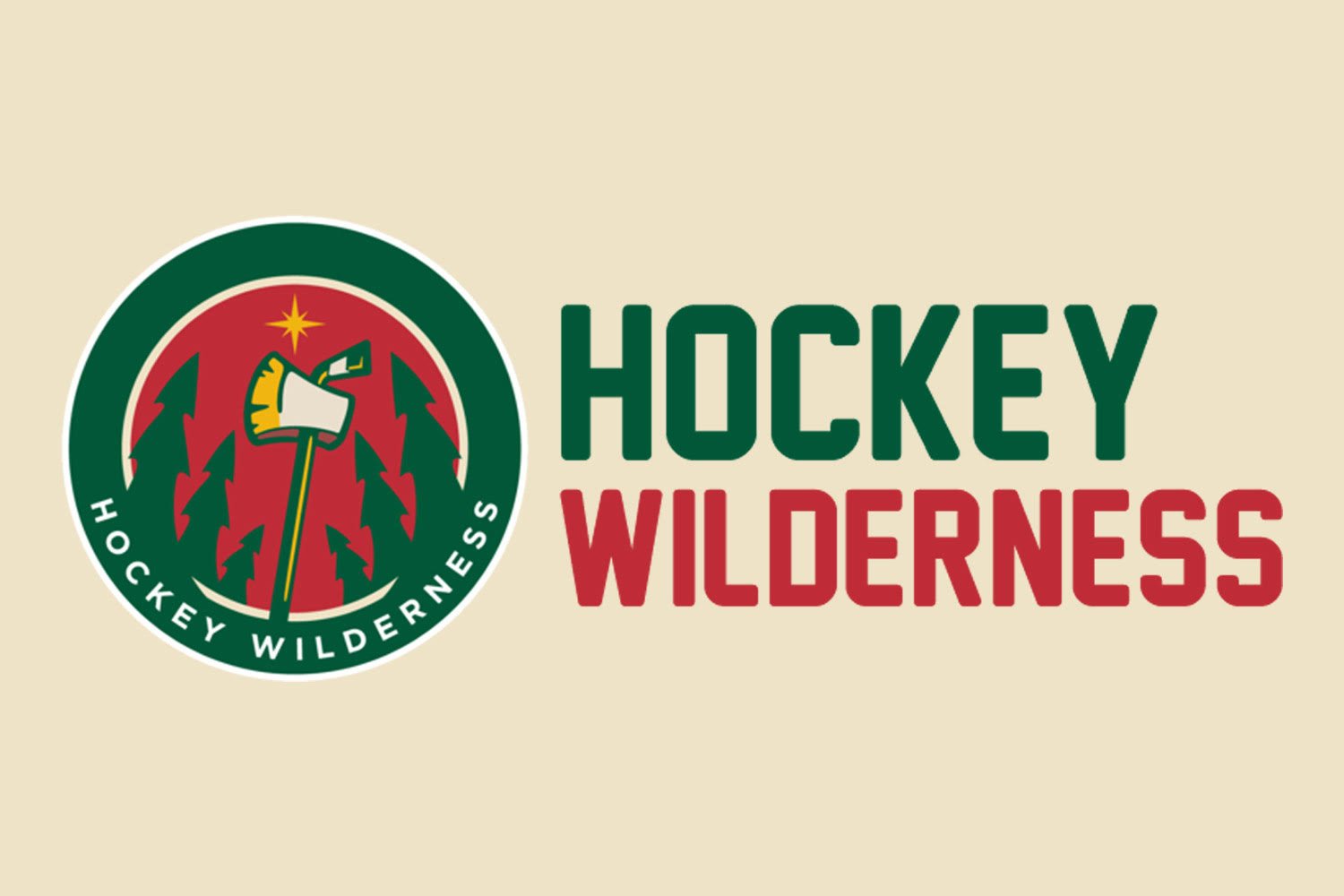 The start of free agency landing on the same day as Canada celebrates it's independence has to be more than just a coincidence. It's a jubilee of poutine and beaver tails while also celebrating (or lamenting) your team's acquisitions as the grab-bag of all grab-bags begins. For the Minnesota Wild, Chuck Fletcher made it known that the Wild weren't going to be big players in terms of signing a big fish. Instead, GMCF decided to go with depth, and a lot of it, inking seven players to two-way deals for the 2017-18 NHL (and AHL) seasons. After talking with Iowa's head coach, Derek Lalonde said, "we lost the volume of players two weeks prior [with Tuch, Haula, etc]... a little scary," but overall the organization met the goal for "competition and quality players for Iowa" who is still looking for that elusive playoff spot.
In the trenches for us all day on July 1st were Joe, Noogie, Kine, and JDP, writing the breaking stories on the two-way guys: Kyle Rau, Cal O'Reilly, Alex Grant, Ryan Murphy, Landon Ferraro, and Niklas Svedberg. Kyle Quincy is expected to take over Prosser's 7th defenseman role. Mike Reilly and Gustav Olofsson re-upped with the Wild on one-way deals, but the two-way deals for guys that will start in Des Moines might see one of those guys making NHL coin for AHL play. Coach Lalonde was gracious enough to talk with me on the phone while spending time with his family in Cleveland to discuss the signings, prospect camp (which I'll write about later) and the future of the Piglets' impact on the Pigs this upcoming season.
If you think that Minnesota has been failing free agency with these depth signings, Lalonde said that Boudreau and the front offices are making the moves to create more competition. According to "Bruce," there is only one way to breed that competition over the length of an 82-game season: "push from the bottom up."
The Offense
Something that Bruce Boudreau felt that Minnesota was lacking, according to Coach and I'm sure the armchair GMs out there, was the deep pool of dependable depth players, especially at the center position. With the signings down the middle of Rau and O'Reilly with NHL experience and Pat Cannone who was the Iowa Wild's leading scorer, Lalonde spoke to Gabby's mantra of "competition breeds success" and that the recent signings aren't just for "day one, but all year to be ready at any moment".
One guy to keep an eye on is Landon Ferraro (yes, the progeny of Ray), coming off of an ACL injury that ended his season in December last year. Even more impressive is that he played in three more games after the "lower-body" diagnosis with two assists and a +4 rating for the Chicago Wolves. There's a tremendous upside as he was almost a point per game guy, never going more than two games without a tallying. When I asked Lalonde about the knee, he told me that guys like Ferraro and Murphy were ready to get back on the ice and that there was an emphasis on opportunity when they signed with the Wild. Although on the two-way street, Lalonde named him and O'Reilly as the veteran experience knocking at the NHL door.
A signing that I was big on was Cannone (aka Pistol) who led the Iowa Wild in scoring and assists last season. What impresses Lalonde the most about Cannone is his consistency and veteran leadership, apparent in his top line play and his ability to get the youngsters involved in scoring. On top of that he also noted Pat as being a great teammate who played an integral role on a team with a +20 points turnaround from the 2015-16 campaign, an AHL best for the first year head coach.
Down in Des Moines, the top three centers are pretty much cemented at this point, though Lalonde mentioned Zack Mitchell playing some center minutes this upcoming season. If you're wondering where Luke Kunin places in all of this, Lalonde reminded me that in Kunin's final year at Wisconsin he played just eight games at the center position. Playing center is hard, and it's a very demanding position, and Coach didn't have any qualms about easing Kunin into the professional center position. What he did say was if we're going to see Kunin in St. Paul, he's most likely going to break through on Bruce's squad as a winger.
The Defense
While the center depth was an issue that Minnesota solidified in the first day of free agency, Lalonde stressed the organization's desire to find more point production from the blueline and they did so by adding Alex Grant and former top 15 pick, Ryan Murphy. Like Ferraro, Murphy was hit with a few lower-body injuries at the beginning of the year and ended his season with eight games to play and is itching to make it back to the NHL; both are looking to put pressure on the one-way guys Olofsson and Reilly in camp and over the course of the season.
After Iowa's season ended, Minnesota's Senior VP of Hockey Ops, Brent Flahr, sent Lalonde to take a look at Alex Grant while the Providence Bruins were playing against the Syracuse Crunch during the Eastern Conference Finals of the Calder Cup Playoffs were he saw more than the eye opening 49 points. What he did see was "an efficient d-man [who knows] how to transition the puck," though he's thoroughly impressed with the defenseman who scored 11 more points than Iowa's leading scorer with 49 total points (G:17/A:32); Iowa's leading defensive scorer was Mike Reilly with 30 overall points (G:5/A:25).
Grant is probably the most well-rounded defensive signing of the two, who has the ability to "manage the overall game" and does a "good job of getting out of the zone with short passes, using support". As a guy who is "sound positionally," Lalonde expects Grant to play a large role in the offensive development of Carson Soucy who left an impression in just three games for Iowa. Additionally, there is an expectation that Minnesota's 5th round pick of 2013 will be a top four guy to start the season. Murphy also will add a youthful but veteran presence for Soucy to learn from as well. Since beginning his professional career out of Kitchener in 2014, the Aurora, Ontario-native has split a lot of time between the Checkers and Hurricanes over the past five seasons (looking at you, mnfaninnc).
Another guy that Minnesota re-signed was former MSU-Mankato defenseman, Zach Palmquist, who scored 21 points in 72 games quietly for the Iowa Wild; quietly because his name wasn't Gustav Olofsson or Mike Reilly. He's 26, but also played four years of college hockey, a development system that Lalonde is really high on as a former coach at Ferris State and the University of Denver. Lalonde says that his skating ability is his best attribute, but that next season he needs to "find a way to win more puck battles. [He] led the team in minus (-16) last year...[he'll] need to find a way to be harder to play against." Look for Palmquist to compete for that top four spot if his game develops the way Lalonde is expecting.
The Goaltending
With the exit of Darcy Kumper (who signed in LA), the back-up situation for the Wild is a bit murky. Stalock has a (slightly) better NHL career SV% (0.912) and GAA (2.35) than Kuemper (0.910/2.60), though he also has played nearly 40 less NHL games than Minnesota's 6th round pick from 2009. Stalock hasn't had more than 20 starts since the 2014-15 season when he was 8-9-2 with a 0.902 SV% (yikes) and a GAA of 2.63.
However, Stalock also seems to have a roller coaster trend when it comes to his numbers. In 2013-14, he was 12-5-2 with a 0.932 SV% and a GAA of 1.87 when seeing 1,252 shots. Last year in Iowa, he played his first full-time AHL season since 2010-11, posting career highs in SV% with 0.926 and GAA 2.28 on a team that allowed the most shots on net of the top ten defensive squads (2,330).
Expect Svedberg to challenge Stalock at the #2 position on Boudreau's depth chart, something that has been a constant throughout the free agent process. He had a GAA under 3.00, but his SV% last season was an abysmal 0.897 for Ufa Salavat Yulayev in the KHL. My Swedish friend at EOTP let me know that he's proven himself in one of the elite leagues in the world, but while "he can stand on his head and save absolutely everything" he has a tendency to "drop an easy shot" the next time around. At 27, he is still wanting to improve on his game and the Wild are giving him his second shot in North America after he left the Boston Bruins organization following the 2014-15 season.
Iowa's head coach will be heading back to the Twin Cities tomorrow as he joins the staff of Hendrickson, Woods, Brunette, Park, Bombardir, Ness, and Chabot at this year's prospect camp that starts on Saturday. Nothing like some summer hockey.