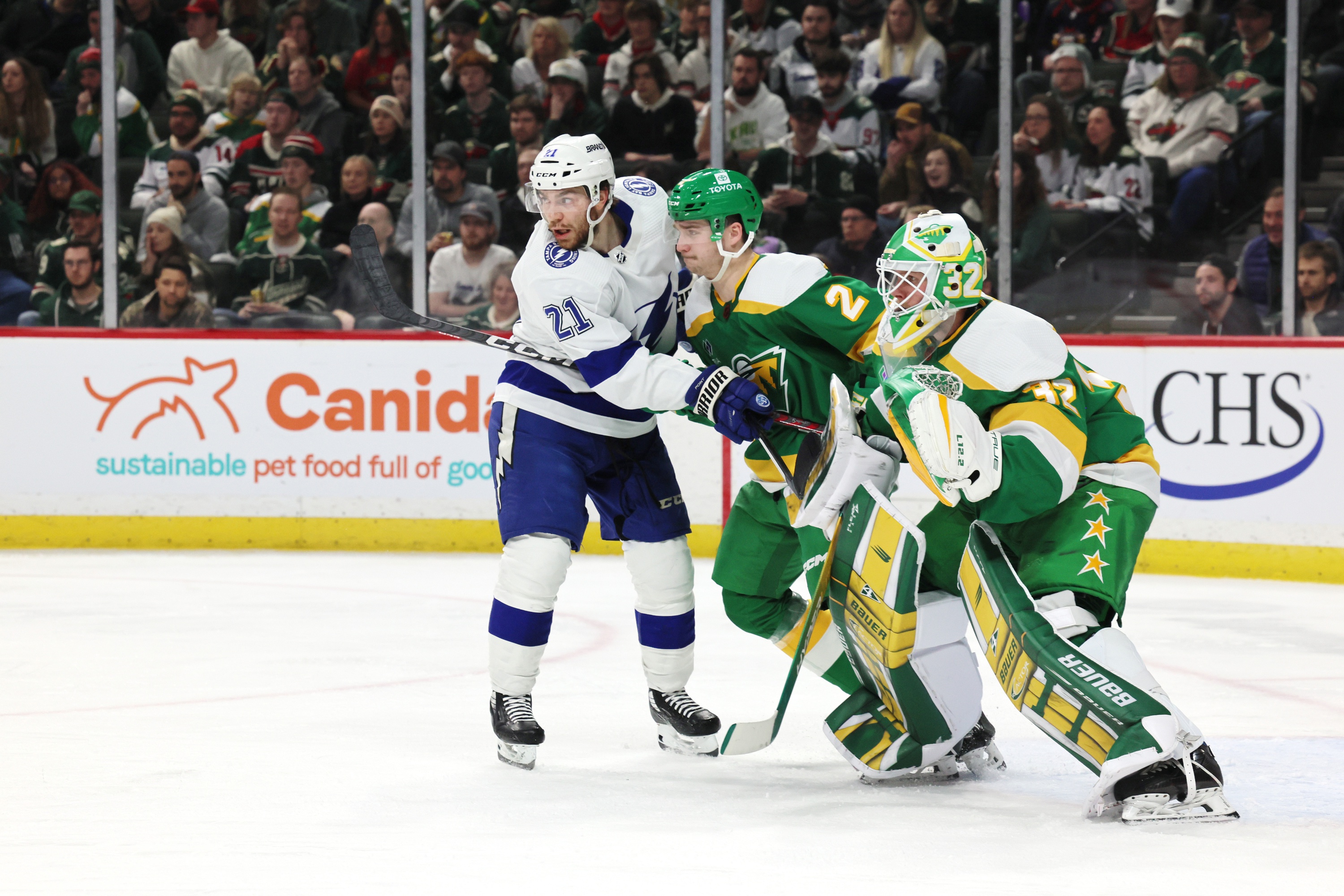 Image courtesy of © Bruce Fedyck - USA TODAY Sports
The Minnesota Wild's 2022 offseason was unexpectedly fiery for a team taking on over $12 million in dead cap space. The quick-start log of the situation was goaltender Cam Talbot. The Wild originally signed him as a starter, but they phased him into a backup role with the Marc-Andre Fleury acquisition. Across the border, the Ottawa Senators were seeking to take a step forward with too many goalies on their roster. They struck a trade, and Gustavsson ended up in the Vezina conversation. Ottawa probably would take that one back if they could. 
So where did they go wrong? Talbot was supposed to be an established starter, and Gustavsson was a relative unknown performing at an effective, if unremarkable, level. Gustavsson had been very exciting in the SHL (Sweden's top professional hockey league), but he had yet to put everything together in the NHL. There were holes in his game, and Ottawa had two other goalies on one-way contracts stuck on the NHL roster. The thing about young players is that they're only inconsistent until they turn a corner. 
For that reason, trading Calen Addison could create a similar situation for Minnesota as the Gustavsson trade became in Ottawa. Addison has holes in his game, too, mostly his 5-on-5 defense. He struggles to play his game at times because it's hard to generate offense when you can't win back the puck. There's also a logjam at the bottom of Minnesota's defense corps. Joe Smith at the Athletic projected Minnesota's 2025-26 roster, and there were so many young options on the third pairing that he didn't mention Addison.

Perhaps Addison's exclusion means he will play somewhere else next year. There was friction between him and the coaching staff last season after they scratched him due to his defensive lapses. After Addison seemed to disagree with his benching, Minnesota sent a fourth-round pick to the Anaheim Ducks for John Klingberg at the deadline. Klingberg replaced Addison as Minnesota's power-play quarterback. Even after Kirill Kaprizov returned for the playoffs, Klingberg's power plays were anemic compared to those Addison ran. 
While Klingberg has slowed down since he left the Dallas Stars for Anaheim, Addison's power-play effectiveness is a testament to his tools with the puck on his stick. NHL power plays require crisp passing and quick decisions, which Addison consistently delivers on time and accurately. Stickhandling and passing don't typically decline with age. If Addison can execute a better power play than Klingberg, it's probably because of his own talents rather than an issue with Klingberg's. 
NHL defensemen have a long learning curve in the NHL, especially in their own end. With only six defensemen available, players have to learn the power play or penalty kill in addition to the 5-on-5 systems. They run the breakout and have to shut down opposing rushes. On top of that, teams are seeking increasingly more offensive contributions from the back end in the modern game. Longtime NHL coaches like Bruce Boudreau generally agree that it takes around 200 games to learn the position and execute as the complete package. Addison has played 80 NHL games. To hit the 200 mark, he'll need to play every game for the next season-and-a-half. That's plenty of time to round out his 200-foot game as a complement to his impressive offensive talents. 
Speaking of timelines, that's the most important parallel between Addison and Gustavsson. When Ottawa acquired Talbot, he was 35 years old, and the team was looking to build a young playoff contender. Predictably, Talbot hit the age cliff, while Gustavsson hit his stride just as Ottawa hoped to compete. Addison may be a liability for the next two seasons as he rounds out his game, but who cares? The team is not winning a Stanley Cup with $14 million in dead cap space in the next two years. 
Furthermore, scratching Addison reduced his trade value to nearly nothing. Any GM who believes in Addison's scoring abilities has no reason to pay up to acquire him when the team has scratched him in favor of Jon Merrill and Alex Goligoski. Not only that, but the Wild also gave up draft capital at the deadline to keep Addison out of the playoff lineup. 
Even if the Wild could get a reasonable return for Addison, any draft picks Minnesota acquires in exchange for him won't be ready to help them compete on the team's timeline. The Wild should be looking to compete for a Stanley Cup in 2025-26 and for a few years after that. Draft picks typically take two to three years to see the ice and rarely contribute as rookies in a playoff atmosphere. 
Trading away a disgruntled veteran goaltender for a 25-year-old Vezina challenger can make a GM feel invincible. In fairness to Bill Guerin, most of what he's touched since his arrival has turned to gold. On the other hand, it's very easy to make a bad move and ruin all of what this team is building toward in a few seasons. If he really understands that anybody can make a mistake, he'll let Gustavsson's new contract serve as a reminder to believe in his young players.
4