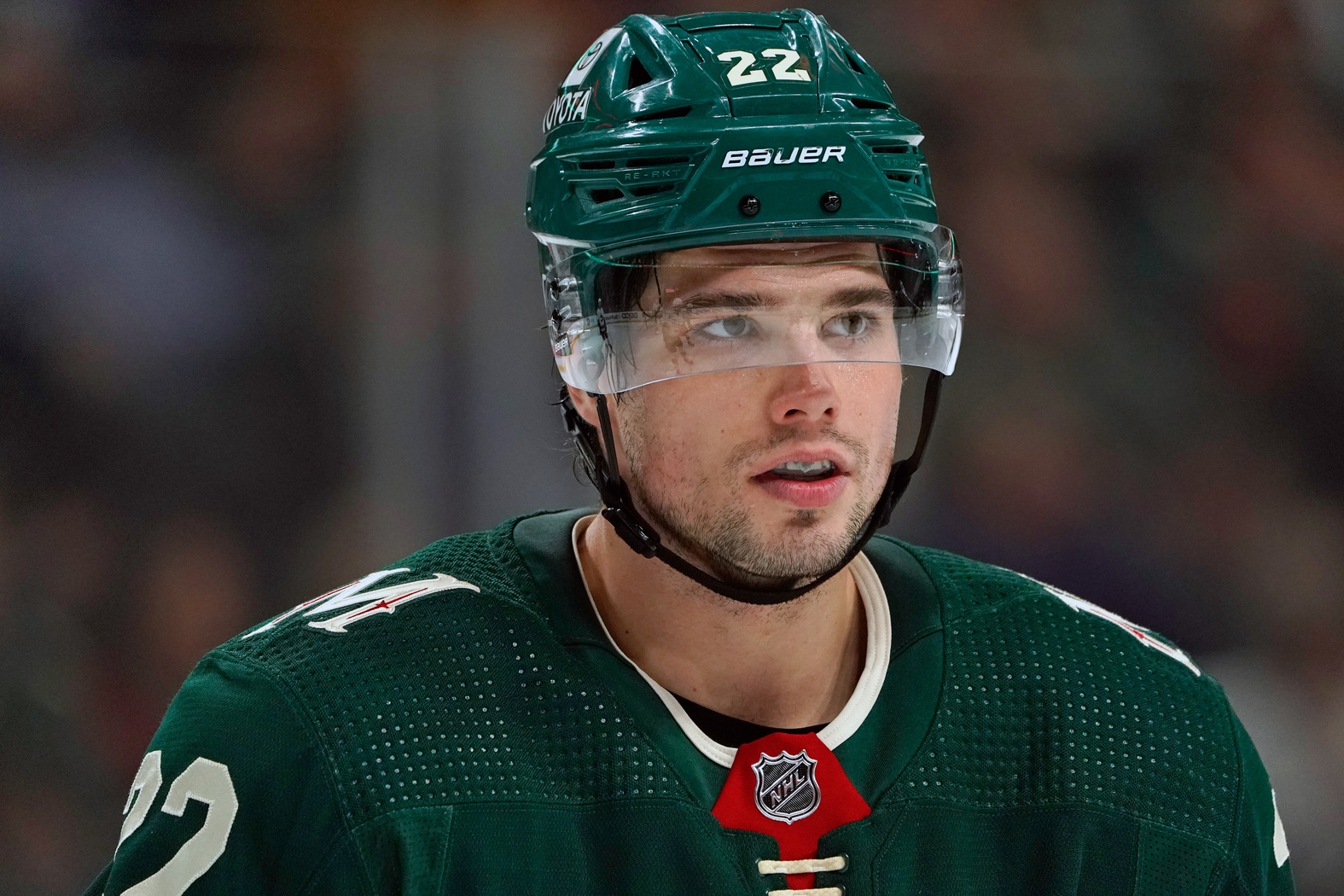 Well, it finally happened. After months of realizing electrifying winger Kevin Fiala was pricing himself out of Minnesota, the Wild traded him to the Los Angeles Kings on Wednesday for the 19th overall pick in next week's draft, along with promising defensive prospect Brock Faber.
The return is solid yet uninspiring if you take Guerin's word on how the trade talks unfolded.
Guerin explained further, "There's no sense in just trying to screw around and try to fit this and fit that and give them a low-ball deal. It's not going to work. We knew we were going to have to move him."
Not wanting to leverage teams at the NHL draft, when teams have notoriously felt compelled to pull the trigger at the last minute and make a move? Not trying to maximize the value of perhaps the best trade chip the Wild had ever put on the market in their team's history? What now?
Guerin's public comments on looking for fair trades could be GM-speak, but it's a sentiment he has repeated numerous times. It's this lack of creativity that has plagued NHL front offices for over a decade now. The mindset of if we all make fair deals with each other, we can prevent us all from taking heat if a trade goes south, meaning we can all keep our jobs, has made the NHL offseason blander than a White Castle slider.
Maybe they all forgot how Colorado Avalanche GM Joe Sakic built his team into a Stanley Cup winner and what many feels is the beginning of the next NHL dynasty. It certainly wasn't pieced together with "fair deals" and a willingness to "not BS anybody."
In the early parts of the 2017 season, Sakic finally decided to part ways with his star center Matt Duchene, following the latter's trade request. Yet Sakic didn't pull the trigger on the first "fair" deal to come across his desk. Instead, he did something seemingly foreign to other GMs: He got creative. The Ottawa Senators were off to a slow start in 2017, just a handful of months after their surprising run to the Eastern Conference Finals, where they fell to the Pittsburgh Penguins in OT of Game 7. Their owner was desperate to win the Cup. Sakic knew that and pounced at the opportunity.
He sent Duchene to Ottawa for a package that included two prospects, a 2019 1st round pick, a 2019 3rd round pick, goaltender Andrew Hammond, and young center Kyle Turris. Yet Sakic wasn't done. He didn't need Turris, a productive center in his own right, and decided to find another desperate team in need of an upgrade.
Like Ottawa, the Nashville Predators had just come off their deepest playoff run in team history, losing to Pittsburgh in the Stanley Cup Final. Sakic offered up Turris, and Nashville pounced, sending defensive prospect Samuel Girard, a 2nd round pick, and another prospect to Colorado.
Sakic set the framework for his potential dynasty with a bit of luck in a three-way trade for the ages. The Senators bottomed out that year and offloaded their talent the following season. Suddenly, that 2019 1st-round pick they sent to Colorado became the 4th overall pick in the draft. The Avs took Bowen Byram. That's right, they got two young, stud defensemen in return for a player who no longer wanted to be on their team. Sakic had fleeced two teams, especially considering Duchene and Turris contributed so little to each of their teams in the coming seasons.
Yet Sakic wasn't done. Following the bubble playoffs in 2020, the New York Islanders were heading into the offseason with a cap crunch. Sakic identified a situation he could benefit from and reached out early to GM Lou Lamoriello to provide a solution. The Islanders sent promising defenseman Devon Toews to the Avs for two 2nd round picks. That's right, the Avs landed their star defenseman without giving up a first-round pick or top prospect. We all knew how that turned out. Toews just finished the season with Cale Makar on their top pairing; one most think is the best in the NHL. Even at the time, pundits were calling it a lopsided trade.
It looked as though Sakic wasn't looking for "fair trades" on his path to creating a powerhouse in Colorado. In each of those three trades, Sakic identified a situation in which he could use leverage to maximize his value. Granted, the Duchene situation was much different than Fiala's. The Avalanche were in a rebuild and didn't need to offload Duchene until the regular season began. Also, a center will always provide a higher return than a wing. Still, the point remains. Stanley Cup teams are built off creativity and finding leverage in the market – Guerin, seemingly, did neither.
Guerin has spoken numerous times about how executing fair trades with his counterparts is important for his ability to continue making trades in the future. He doesn't want to create any ill will towards other GMs. Yet it's a sentiment that doesn't hold water. Even after his fleecing of two GMs, Sakic was still wheeling and dealing at this year's trade deadline with ease.
If the Wild are going to navigate their upcoming cap crunch and remain competitive, as Guerin maintains, it's in his best interest to get a little more creative with his roster construction.