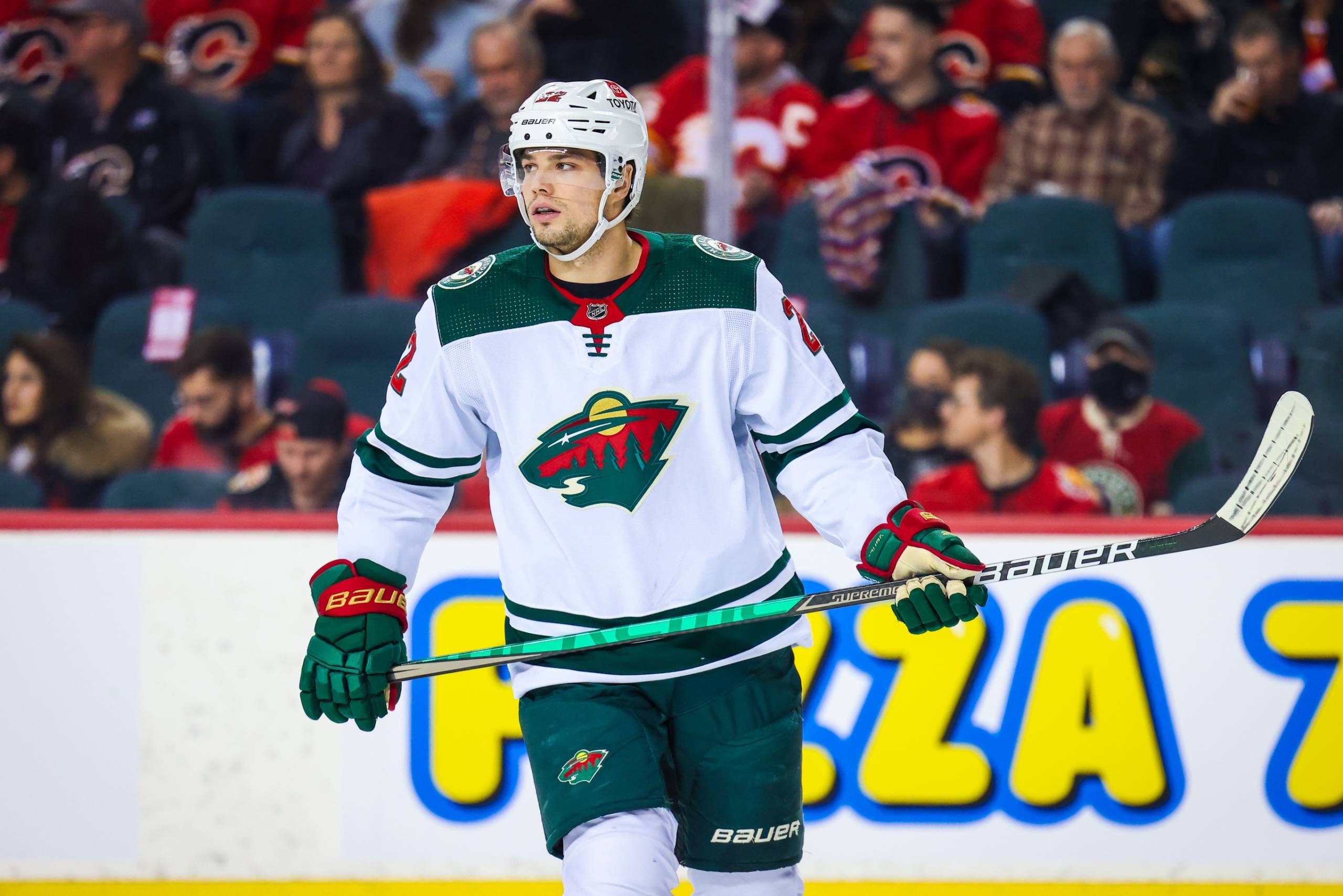 When the Minnesota Wild traded Kevin Fiala on June 29, the package didn't quite deliver on the hype. NHL teams don't often move 85-point players in their prime, so you dream big when one is on the market. Could the Wild get the No. 7 overall pick from the Ottawa Senators in this year's NHL Draft? Is even the New Jersey Devils' second overall pick somehow in play?
But dreams of getting a top-10 talent were dashed when Bill Guerin shipped Fiala to the Los Angeles Kings. LA was a playoff team last season, which meant they picked in the 19th slot. If you're familiar with the Minnesota Wild, you know that picking in that range is generally a recipe for mediocrity. The addition of Brock Faber was nice, but if you were looking for an elite return for Fiala, you were likely disappointed. If the team that gets the best player in a trade wins it, did the Wild put themselves in a position to get the best player?
Now we know what that 19th overall pick from the Kings became. On Thursday night, the Wild went to the podium in Montreal and took Liam Öhgren. Does Öhgren have a good chance to be the best player in the Fiala trade? Honestly, it's not impossible, depending on who you talk to.
Despite falling out of the top 10, some scouts are big believers in him as a player. Talk to the Elite Prospects staff, and they'll tell you he has a top-5 shot in the class. Scout Dylan Griffing called him the prospect with the fifth-highest ceiling in the draft; Cam Robinson pegged him as the player with the third-highest floor. He also smashed scoring records for a draft-eligible player in Sweden's junior leagues.
Despite all that, Öhgren may not be the player that's the best return of the Fiala deal. In a way, it might well be Danila Yurov, the Russian star the Wild rolled the dice on at pick 24.
It seems ridiculous to put Yurov, who the Wild selected with their own pick, into the Fiala deal. But the fact is, Minnesota may well not have taken Yurov if not for it. Suppose Minnesota is truthful about wanting both players at 19. In that case, they may well have gone with Öhgren if they were forced to choose at pick 24, simply because there are no geopolitical or KHL contract coercion concerns surrounding him.
That would've been a bummer because while Öhgren is a strong and interesting prospect in his own right, Yurov is a top-10 talent in this year's draft. Corey Pronman of The Athletic rates his puck skills as second-best in this year's class, while his two-way game almost universally gets high marks.
Yurov not only has skills, but he's able to use them in a way that makes him a candidate to replace Fiala eventually. He can lead the transition game like Fiala did for Minnesota last year. He can be that offensive spark along the wing, making a pretty pass or unleashing a shot. Besides that, he can hound the puck like Kirill Kaprizov and has a two-way game.
Is the Russian invasion of Ukraine going to complicate matters from Minnesota's perspective? Perhaps. Will Russia's hockey program try to reduce his playing time to pressure Yurov to sign? You've gotta believe they will. But in five years, will Minnesota be happy they dealt with whatever headaches are in store for this pick? If all goes well, absolutely.
That's precisely the type of scenario the Wild probably bet on when settling on the 19th pick in the Fiala trade. Not only are they getting a player they like in Öhgren, but they were able to gamble on a falling but high-end talent.
When asked about the flexibility an extra first-rounder gave him, Brackett said, "Absolutely. When you've got a little extra ammo, you're a little less averse to risk. So you might take a little bigger swing knowing you have some backup picks coming." Heck, Yurov may have specifically been on Brackett's mind as he said it.
We'll never know for sure, but it is definitely a possibility that Yurov isn't in the Wild organization if not for the Fiala trade. If we accept that, he has to factor into the central question of the trade. Now that we know this, we ask again: Did the Wild get the best player in this trade?
Time will obviously tell, but they gave themselves a chance. As 10K Rinks noted in June, Yurov's production in the MHL, Russia's junior league, was dominant. Because of this, Hockey Prospecting gives him a 70% chance to become a star player, which is the highest probability of anyone — including Juraj Slafkovsky, Logan Cooley, and Shane Wright — in this draft.
[caption id=attachment_128522" align="alignnone" width="781]

Courtesy of Hockey Prospecting[/caption]
In fact, head-to-head, Yurov is about as good of a prospect as Fiala was at the time of his draft. Both put up record numbers in Sweden (Fiala's production was very high in the men's league for a 17-year-old) and had tremendous skill. Fiala eventually became a star after some growing pains for a few years. Whatever happens between now and Yurov's NHL debut, you can have confidence that Yurov has that kind of talent.
It was maybe risky not to hold out for a top-10 pick in this year's draft for Fiala. After all, 17 teams had 22 chances not to let Yurov fall to the Wild. But that gamble paid off, and as long as they're right about Yurov, they now officially have a fighting chance to truly come out ahead in the Fiala trade.