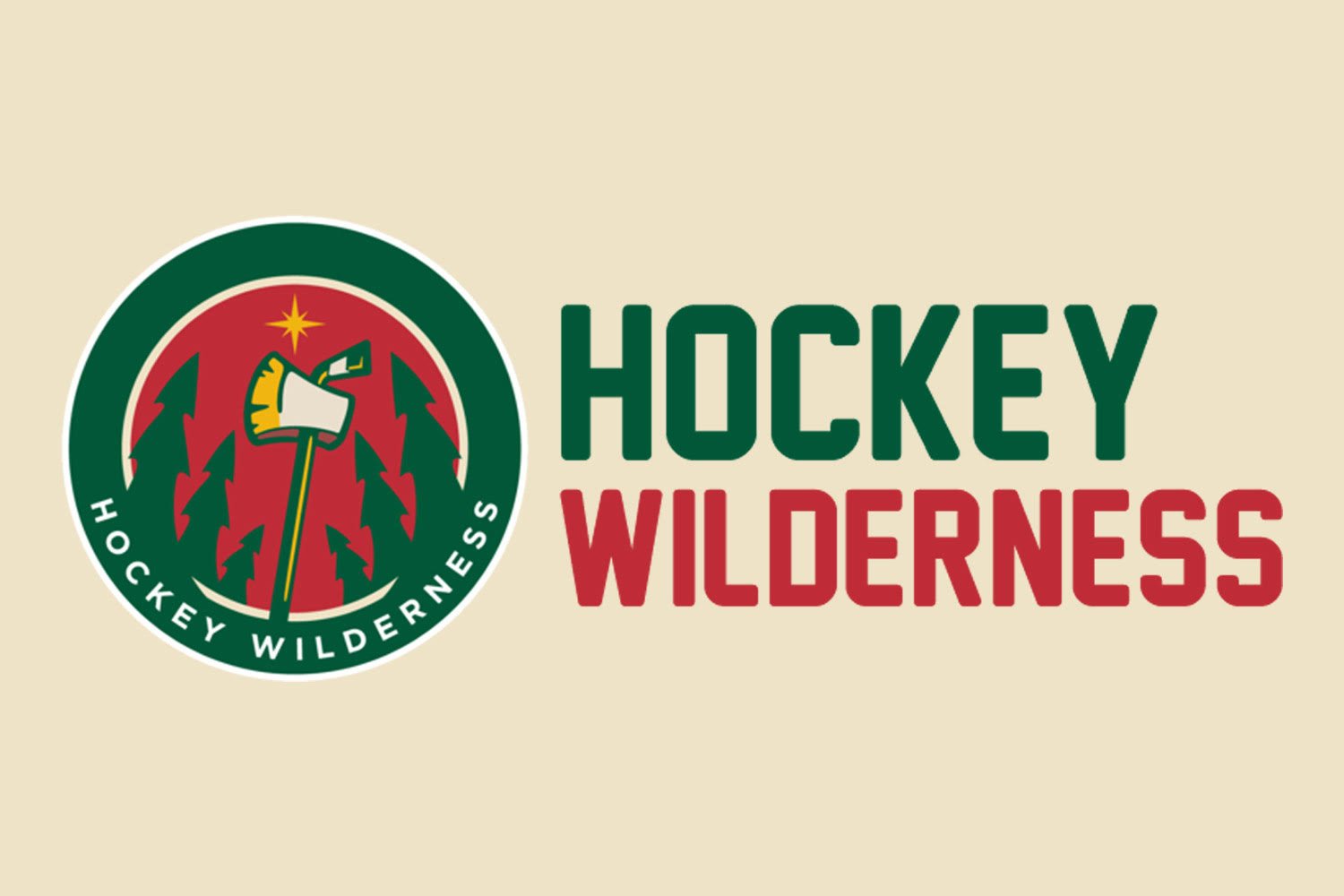 Today I want to walk you through a gameday in the life of a Wild fan. By monitoring my own heart rate, combined with some commentary on the game, we'll flashback through last night's action, and the emotional roller-coaster of watching playoff hockey. Let's begin.
1 pm - 76 bpm - 6 hours to puck drop
Spaghetti for lunch, dodged indigestion, massive coffee intake. So far, no adverse effects from a pending playoff game. Now if I can just get through the next few hours...
5:30 pm - 69 bpm - 90 minutes to puck drop
Cool, calm and relaxed. Ain't nothing gonna break my stride, nobody gonna slow me down. Oh no! I've got to keep on moving!
6:15 pm - 77 bpm - 45 minutes to puck drop
BATTLE STATIONS! Laptop plugged in. Internet, internetting. Beverage in hand. Why am I ready so early? Guess I'll watch the pre-game festivus. Anthony Lapanta's hair should really ask for some kind of hazard pay for windy days.
6:50 pm - 92 bpm - 10 minutes to puck drop
Hockey, hockey, hockey, hockey, hockey.... The game hasn't started you idiot, quit chewing your finger nails off, you'll need those!
7 pm - 96 bpm - Puck drop imminent
Plant the flag. Your Minnesota Wild starters. Oh boy! Here we go!!!!
7:08 pm - 59 bpm - The National Anthem
Dammit! I forgot about the anthem! Hmmmm.... I wonder what else is on.
7:12 pm - 87 bpm - Let's! Play! Hockey! / Puck drop
Brain Rolston! Holy hell I loved you back in the day, man! Your shootout move is my favorite! So simple, so powerful, because fuck fancy dekes! Drop the hammer kid! #LetsPlay
18:20 left in 1st - 93 bpm - Icing, icing, and more icing
What in the hell does it take to get a proper defensive zone exit? Get your heads right kids, c'mon!
13:39 left in 1st - 103 bpm - Getting fiesty around these parts
Blues being the Blues, Wild keeping their noses relatively clean. It's funny watching the Blues unravel themselves. I wonder if this will be a theme?
ARG! Starting to gain chances and still can't break Jake Allen. Just making him look inhuman. New plan of attack. Hold up left hand, 'See the airplane Jake? See it?', shuffle puck behind him quietly with right hand.
I'm laughing too. Zucker's smile in infectious! MWAHAHAHAHAHAHA! Shittykirk! I bet I'm the first person to come up with that name! I'm going to go tell twitter about this awesome new nickname! HEY GUYS! GUESS WHAT I JUST THOUGHT OF.....
8:39 left in 1st - 114 bpm - Back, and forth, and back, and forth ....
Holy hell! Finger nails don't fail me now! Chompers, get to work! So glad I put on deodorant today.
8:23 left in 1st - 125 bpm - Pacing
Has it only been 17 seconds!?!?!?! I don't think my floor is going to make it through the game.
6:19 left in 1st - 115 bpm - Jackman to the box
I thought I told you to fetch Hitchcock another donut you ass! MWAHAHAHAHAHAHAHA! Take a seat kid! You've earned it!
4:19 left in 1st - 89 bpm - PP over
Nothing like a Wild power play to calm yourself down. Seriously! If you're ever feeling stressed, just pop in a tape of the Wild on a power play, and POOF! You're in the clear.
2:45 left in 1st - 94 bpm - Nothing to see here, please disperse!
My wife just came home with dinner, and here I sit watching it get cold! You better make cold curly fries worth it Wild, or there will be hell to pay!
1 minute left in 1st - 95 bpm - Curly fries
Screw it! I'm eating! But I can't get off my seat! "Sweetie, could you bring me the curly fries? THANKS!" Ugh, worst fears realized. Cold fries.
End of 1st - 75 bpm - No score after 1
Why does my cat smell funny? Oh yeah, he's a cat. Speaking of Ovi!, I wonder how he's doing in the playoffs... Oh look! My burger! [EDITOR'S NOTE: We apologize for calling Arby's sandwiches "burgers", or "food."] NOMNOMNOMNOM! Mmmmmmmm, that was delicious! Let's hope Arby's doesn't backfire (a futile hope to be sure).
Start of 2nd - 69 bpm - Post-dinner, twitter
18:37 left in 2nd - 99 bpm - HOOKING! Another Wild power play!
Why am I getting excited for this? Maybe I should take a 2 minute bathroom break.....
17:29 left in 2nd - 87 bpm - Floundering PP
I knew I should have gotten up when I had the chance. Now I'm stuck here, on this couch .... OOOO! A lost curly fry! BONUS!
15:09 left in 2nd - 75 bpm - Lots of slop
All this neutral zone play is bound to lead to nothing. At least my cat wondered off.
13:49 left in 2nd - 103 bpm - SCORE ALREADY! ALLEN IS GETTING LUCKY AS F!@#
You get a chance, you get a chance, you get a chance, EVERYONE GETS A CHANCE!!!!
12:55 left in 2nd - 95 bpm - Blues weird rush
OK guys, you were just playing so well. Now you're giving up some crap in the neutral zone leading to some almost break-away? This is not good kids. You need to hockey better.
11:31 left in 2nd - 94bpm - So many chances
Oprah must really love the Wild. Yet her door prizes today suck! So many chances, something has to break soon.
8:13 left in 2nd - 97 bpm - More back and forth
See? Nothing happened, momentum is scaling back. Dangerous game of chess right now.
5:52 left in 2nd - 106 bpm - GOOOOOOOOOAAAAAAAAL!
5:16 left in 2nd - 100 bpm - "AL-LEN! AL-LEN! AL-LEN"
Yeah, I chant along in my living room. Don't judge me! It's not like you haven't done the same. My boy asks me to stop yelling. Sorry kiddo! Daddy can make no promises. #BecauseItsTheCup
Commercial break - 98 bpm
Oh, Arby's! Why have you forsaken me? [EDITOR'S NOTE: #BecauseItsTheArbs]
3:46 left in 2nd - 106 bpm - PARISEEEEEEEEEEEEE!!!
How in the... How did he... It doesn't matter 'cause that's another GOOOOOOOOOAAAAAAAAL! That was so quick! CAPTAIN AMERICA!
2:58 left in 2nd - 99 bpm - DOOOOOOOOOOOB!
Stand tall Doobie! It's your day! [vague 420 reference] Holding down the dreaded 2-goal lead.
1:45-ish left in 2nd - 88 bpm - Backes, you so silly!
End of 2nd - 100 bpm
20 to go. They had better lock it up!
Intermission - 85 bpm - Game so far analysis and recap
See that Pominville goal? See it again? And again? See that Parise goal? Neither did Allen! MWAHAHAHAHAHAHAHAHA! AL-LEN! AL-LEN! AL-LEN!
Start of 3rd - 86 bpm
Here we go! 20 minutes of desperate Blues. I bet this will go well...
17:15 left in 3rd - 90 bpm - Defensive shell program commencing
Please don't sit on this lead. For once, lets roll this game out to completion!
15:11 left in 3rd - 88 bpm - Dump in, line change, repeat
Despite the lack of offensive power here, Wild doing well to stifle the Blues. Guess I can't complain. Better get some popcorn!
14-ish left in 3rd - 97 bpm - Oh Granny!
Granlund, how do you miss that chance!? You couldn't ask for more net to shoot at and you had all the time one could ask for. Relax a bit there kid.
12:12 left in 3rd -95 BPM - Ott, you suck!
Yes, this is a chant that has full approval of The Noogie. Good to see this guy has absolutely no skill when he gets a break-away chance and completely punts the puck. You thought people were laughing at you before Ott? You just gave them more tinder for the fire you worthless waste of human flesh!
Nice little sign of life from the Wild. Still pushing half-way through the 3rd. Not in the clear yet though.
8:00 left in 3rd - 92 bpm - Blues got nothing left in the tank
In just an embarrassing display of stamina, the Blues look tired where they should be pushing. Absolutely lifeless. I can handle this kind of hockey all day long!
6:00 left in 3rd - 60 bpm - Wild locking it down
Are they even playing a hockey team at this point? Or just some beer league busts who snuck in the back gate with dreams for fortune and glory? St. Louis has 1 more thing to be embarrassed by tonight.
4:46 left in 3rd - 86 bpm - Icing, Blues
I wonder what else is going on. I could sure use some more curly fries.
3:34 left in 3rd - 89 bpm - Like a hot knife through butter
Seriously, if the Wild can play like this for 14 more games they have a real shot at something special.
3:00 left in 3rd - 90 bpm - Patrick Roy in the house!
I like that the Wild make opposing coaches feel the need to yank their netminders early. Brings with it a real sense of satisfaction, if not a little bit of stress. Clamp down boys. 90 feet away is a wide-open cage. I suggest you find a way to use it!
2:02 left in 3d -84 bpm - El Nino
1-ish left in 3rd - 59 bpm - Steve Ott doing Steve Ott things
Seriously, how does this clown even have a job that is not washing cars or selling concessions? What does he bring on the ice besides his giant asshole? He's like an over-grown man-child, and you took his lolly so he's going to make stupid faces and scream and kick and then act like he's somehow the victim. I can't help but to laugh at his futility. From what I hear, his mother was laughing last night too. You know when sometimes you're just so sad, and you start laughing through the tears?
End of 3rd - 92 bpm - WILD WIN!!! BOOM!
And that's all she wrote folks! With domination like that, the Blooo-whos may as well start packing their golf shorts. It won't be long now before it's Backes complaining about how many mulligans he' s allowed through 18 holes. DANCE PARTY!!!!
Post-game - 94 bpm - Still pumped!
Look! They're interviewing DOOOOOOOOOOOOOOOOOOOOOOOOOOOOOOOOOB! How does it feel to be on a good team for once kid? Soak it up, we'll be back at it Wednesday! Why are those 2 kids in the background dancing like crazy people? "I'm all jacked up on Mt. Dew!"
10:06 pm - 81 bpm - Time to shut down the engine
Dammit! I'm still a little pumped up. I need sleep! Oh hockey, how I adore you!
If playoff hockey were a drug, it would be the worst kind of mix of stimulants and depressants. With random peaks and valleys, no two trips ever being alike. While this was a fun exercise, it was only game 3 in a best-of-7 series, and the Wild were quite the dominating force throughout the game. With some moments of stress, there was never really that sheer panic phase as one might expect in an OT session in game 7 just before Nino Niederreiter streaks down the wing and wrists one through.
For every action there is an equal and opposite reaction. I'd like to take this opportunity to remind everyone that although we're feeling quite fond of ourselves today, many a Blues fan is feeling agony at the moment. They're thinking "I'd rather be a boat person" right now, "Their team didn't lose". It's okay random Blues fan, it will all be over soon. As this irrational Wild fan stated many times before, Wild in 5.