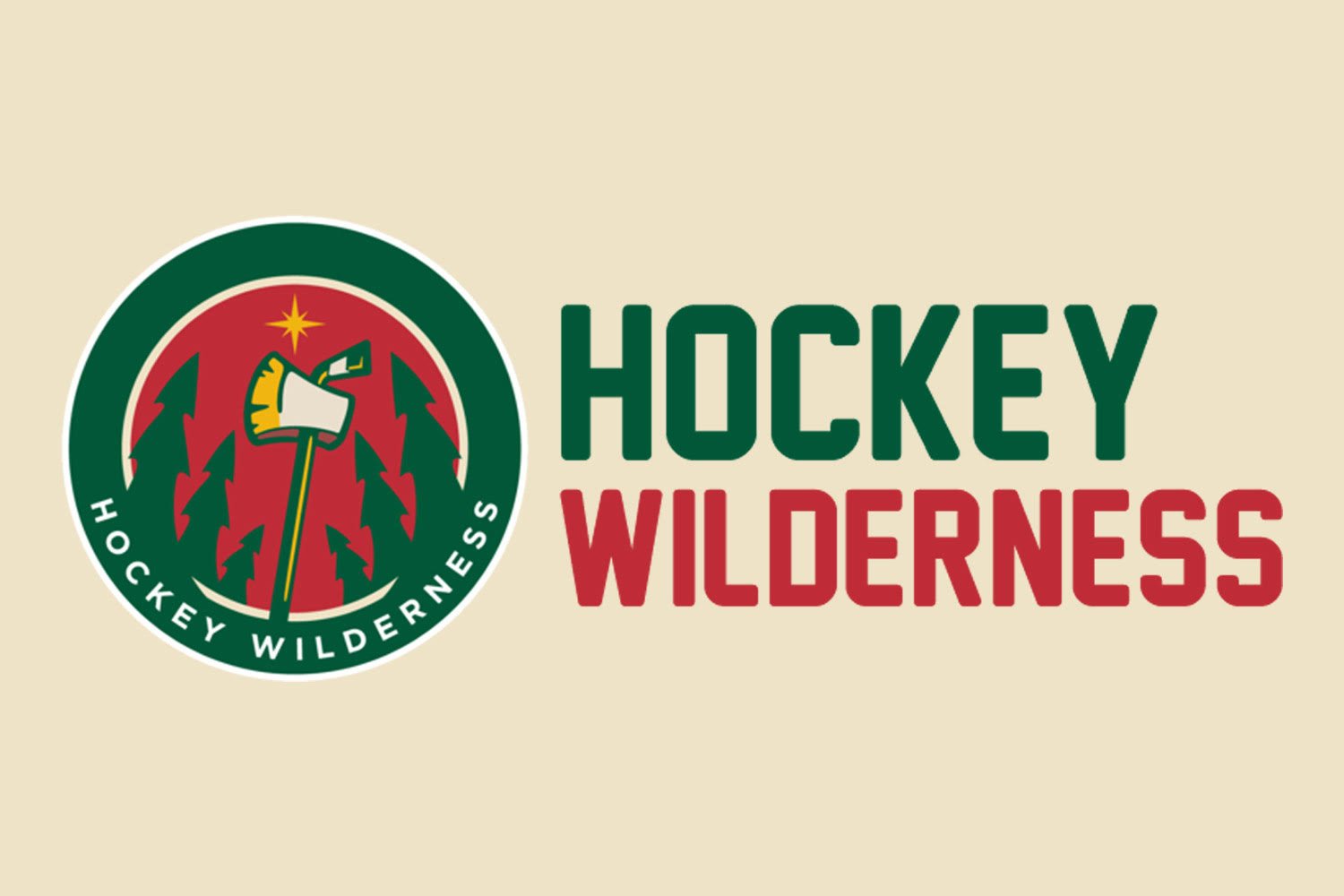 MINNESOTA WILD VS SAN JOSE SHARKS
7:30PM Central, Xcel Energy Center, St. Paul, Minnesota
TV: NBCSN
Streaming: NBC Sports app
Radio: KFAN 100.3 and affiliates
It's a great day for a Wild win, isn't it [sad, off-key trumpet flourish]!?
Sheesh, this is getting ugly!  Eleven days have now passed since the Wild won a game, or even registered a point in the standings for that matter.  Something has to give soon, doesn't it?  This isn't the same Wild team that had those awful month-long slumps under Mike Yeo, is it? IS IT?!
Always an optimist, I'm going to remember some positives from the Wild's 5-4 loss in Winnipeg on Sunday and reiterate Harvey Dent's great line from The Dark Knight.  In the movie, Dent says, "The night is darkest just before the dawn, and I promise you the dawn is coming." It may also be worth noting [spoiler alert] that Harvey Dent uttered that famous movie line shortly before the love of his life was tied to a chair and blasted into smithereens by a deranged clown, leaving Dent himself with half of his body mutilated and turning him into a vengeful and evil monster, but nonetheless, it's a quote that applies nicely to the current situation for the Wild.
If Minnesota starts winning games again, then looking back, the night will have become darkest when Dustin Byfuglien lofted a soft backhander from the top of the left circle that fluttered straight over the glove of Devan Dubnyk to make Sunday's game 4-0. 
With Minnesota bouncing back to tie the game before blowing it in the third, the team has to recognize and accept that it is once again capable of scoring goals and applying sustained pressure to its opposition. 
In these awful ruts, you have to take solace in small wins, and for me, erasing a four-goal deficit and firing 48 shots on the opposing goalie is definitely a moral victory that the team should build upon as it welcomes the San Jose Sharks back to St. Paul for tonight's very important game.
SAN JOSE SHARKS
The last really good game that the Wild played was at home against these San Jose Sharks on March 5th.  In that matchup, the Wild took a lead in the first period, played with a good structure defensively throughout, and continued to attack in the third period, to the point that even in a one-goal game, it never felt like there was even a question which team would end up winning. Chris Stewart did punch Zach Parise in the face in that game, however (see photo above).
The Wild seems to be getting the Sharks at a good time, as they have not been especially great lately either.  In the last three games that San Jose has played, the team has scored a total of two goals.  That's .66666666666666667 goals per game for you mathematicians out there.  Especially ugly for San Jose was its loss last night in Dallas, where it fell 1-0 to the defensive stalwart known as the Stars.  Yes, Kari Lehtonentoomanygoals was in net for Dallas last night, and no, the Sharks did not score a goal against him.
Martin Jones had the night off in Dallas, meaning he'll get the start tonight against the Wild.  Obviously a 1-0 loss is not the fault of Sharks backup Aaron Dell, so I'm going to float it out there that it does sound like having a backup in whom the head coach feels enough confidence to let him play once in a while would be a really sweet luxury.  But more on that in the Storylines section below.
Playing Dell in the first of back-to-backs is a great decision by Coach Peter DeBoer, as it will allow his team, which will surely have tired legs tonight, to rely on its solid starting goaltender this evening to bail out the defense if the Wild starts to find extended zonetime.  That's the strategy that, in a perfect world, should be employed by coaches more often than not in back-to-back scenarios, assuming that the team has a reliable second goaltender.
Brent Burns is still Brent Burns.  Now that he has locked up the Norris Trophy, he is legitimately getting consideration for the Hart Trophy, especially since the maligned Brad Marchand has snuck into the race for both goals and points.  Marchand is the key to Burns winning the Hart Trophy, because with members of the national media voting on the award at the end of the season, Marchand won't win…  They just don't like him.  So, if he ends up beating out Sidney Crosby and Connor McDavid in either category, Burns' outrageous 27 goals and 70 points has him in the conversation for not just best defenseman, but most valuable player in the NHL. 
Meanwhile, Joe Pavelski continues to be awesome in every facet for San Jose.  He's matured into a fantastic leader for this Sharks squad in the past few seasons, and he still puts up the numbers to back that up.  Now two goals shy of 30, he has surpassed Burns for the lead in that category and also has 35 assists.   This will likely be Pavelski's fourth consecutive 30-goal season, not too shabby for a seventh-round pick. That's what you get when you draft Badgers (so don't let us down, Luke Kunin)!
The Sharks still hold a four-point lead in the Pacific Division over Edmonton and Anaheim.
STORYLINES
Ok, back to that goalie talk.  With the Wild firmly in a playoff position and still (even with the slump) holding the second-best record in the entire Western Conference, the fact that Bruce Boudreau felt compelled to start Dubnyk on Sunday, the day after he lost on home ice, says pretty much everything about Minnesota's goaltending situation.  The team and its coaches have zero faith in Darcy Kuemper, and now that we are in the midst of this incredibly taxing stretch of games, the lack of a reliable backup is having a profound effect on this team. 
Making matters worse, Dubnyk is playing pretty bad hockey right now.  There are games where, as a goaltender, you feel like you're putting yourself in the right position to stop the puck, but no matter what you do, the puck just doesn't seem to hit you.  Sunday's game in Winnipeg was absolutely one of those games, as we watched the puck just float past Dubnyk over and over. He'll get his mojo back at some point, but games like that usually take a couple good outings to erase from memory.
Here's a crazy take for you… Would it be worth giving Alex Stalock a look at backup?  I know, I know, he's not the savior by any means.  BUT he has NHL experience, and he seems to have found his game in the AHL, so maybe it's time to figure out a crafty way to get him up with the big club. At the very least, throwing somebody in who can play with some confidence may give the Wild a little shot in the arm and let Dubnyk rest for a few games down the stretch. Ok, call me crazy now.
Tyler Graovac was reassigned to Iowa, by the way, so the Great Scratching of Jason Pominville, 2017, is most likely over.
After the Sharks, the Wild has three opponents coming up that range from mediocre to bad, so a victory tonight could really spark the Wild. I really hope I'm right on that, because I don't know how much more of this I can take.
INJURIES
Christian Folin has been skating, so his return is on the horizon.  Gustav Olofsson returned Sunday for 11:53 of ice time.
Jannik Hansen, acquired by the Sharks at the trade deadline, missed Monday's game due to injury, and may miss tonight's game as well.  Melker Karlsson, who scored the Sharks' lone goal in their last matchup with the Wild, is also out. 
The Gamethread will post at 7:00PM Central.  Below are the projected lineups, thanks to dailyfaceoff.com, as well as the Tale of the Tape, brought to you by @keisarikine.  Thanks for reading!