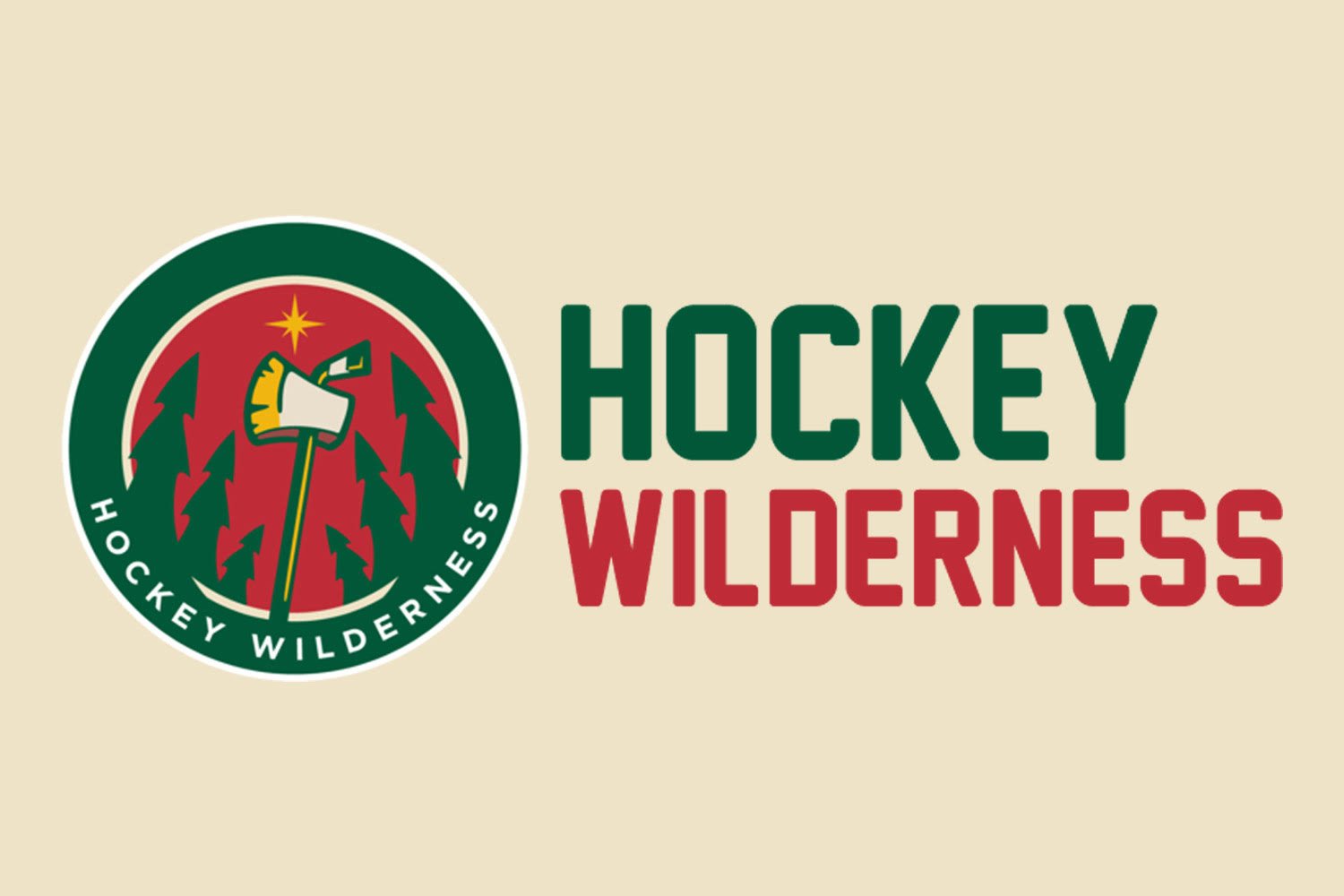 This week, the Iowa Wild will spend two games in scenic Rockford, Illinois to take on the IceHogs (Chicago Blackhawks) for their fifth and sixth meetings of a twelve game slate in 2017-18. After Friday's match-up, they'll have a month off before meeting again on December 28th in Des Moines.
A big change in the lineup this week, as Zack Mitchell got the call up to St. Paul for a well deserved chance to continue his scoring pace in the Show.
Coming down I-35 are Joel Eriksson Ek and Luke Kunin for monetary reasons with a chance to get some confidence points (both hadn't found the scoresheet in their last 10 NHL games).
Apart from the track meet that ended 7-4 in their first meeting, the Wild have taken home points in their last three; including two straight wins.
Also of focus, the Wild's current five game winning streak. It's only a five-year-old franchise, but the record for consecutive wins for the Des Moines club sits at six, which was set last season between Jan. 21st to Feb. 4th.
It's one thing to pounce on a team that you haven't seen this season, but these two already have some history. If Iowa is able to get win number six, and three straight against the IceHogs, the two will meet again on Friday...
Top Performers
Rockford - Points
Hinostroza is one of those fringe players that is just good enough that he probably shouldn't be in the AHL, but buried in an organization that is winning and doesn't necessarily need the help. Guys like these are the one's that get traded, or are ones that want to be traded. Same can be said for Jurčo.
There's no denying his skill, he plays well with the puck, makes clean entries and will make you pay if you give him space; he'll get the puck in the net with the smallest of spaces.
Johnson is making the most of his second season in the A after being drafted in the fifth round of a post-Stanley Cup draft in 2013. In 17 games with Rockford, the North Dakota alum is just seven points behind his total production in 73 games last season. He's worked his way up the depth chart, getting top six looks on the wing and at his natural center position.
Iowa - Points
Mitchell had been Iowa's leading scorer, having had four multi-point performances during their five game win streak. With Eriksson Ek and Kunin being sent down, the Orangeville, Ont., native is getting a much deserved look after having 16 pts (5G/11A) in 11 games played in the A.
I like that Kloos is still on this list, especially given that he has been playing bottom six minutes; same for Beck, as he has come back to earth a little following his six game goals scored streak.
Watching Beck-Kloos-Anas on a line together is some really exciting hockey. Great sticks, some speed, and a bulldog mentality down low. They aren't the biggest line by any means, but they produce.
Rockford - Goaltenders
J.F. Bérubé started the season in the "elite" category, winning his first five starts of the season behind a team that was averaging 4.28 goals per game.
Since then, the adrenaline of a new season has waned, and Rockford has averaged 2.40 goals per game since. Meaning Bérubé has had to do a little more goaltending, and it hasn't gone well.
He's lost his last five starts, including a 6-0 blowout against San Antonio where he was pulled a little more than halfway through the second period.
Glass has quietly won five straight starts after losing his first game where he gave up four goals. In his five-game winning streak, he's given up 2.40 goals per game in that stretch (though he did give up one goal in seven shots in relief of Bérubé).
Iowa- Goaltenders
In Svedberg's first four starts to the 2017-18 season, the Sollentuna, Sweden native gave up 13 goals, though also had his only shutout of the season. Since the five goal shootout with Rockford in their first meeting, Sveds hasn't given up more than three goals in regulation. Since then, he's had a 2.25 GAA and has been 4-3-1.
Michalek has had a hot start to the season, winning his first three starts and flirting with the sub 2.00 GAA; his best in Iowa's 6-1 win over Cleveland where he made 30 saves on 31 shots. He's been seeing pucks, playing well with the glove, and shown a lot of mental fortitude by limiting the early soft goals.
In his thoughts, the amount of shots he's been seeing (36, 31, 30) is a more welcomed opportunity than trying to win games where he sees less than 20. Typical goalie in that he wants to clappers headed his way...
Game Plan
Play loose, but not too lose. Following win number five against Grand Rapids where we saw Kurtis Gabriel leave the game with a scary cut and Nick Seeler show that he's apparently immune to punches, Iowa got two days off. Intense practices were what Lalonde credited as being a driving force in their winning streak. Now they head to Rockford to face a team they've been seeing a lot of recently and there's little love lost between the two.
But the Iowa game has been working. Players have had an energy and an intensity that I can't recall seeing before, and hockey is always more fun when you're winning. While six is nice, I'm sure the mind is on the game at hand, but there is always room for a "hangover."
Iowa will also be going into one of their tougher stretches on the schedule; four games in seven days.
Match the intensity, but don't get drawn in. In their last two games, Iowa did a great job defensively but also did well at taking advantage of an overzealous hockey team in Rockford. In the "fancy stats" model of today, shots on goal are what matter, which allows for defense to fall by the wayside.
It's a little too early to tell how much it matters (and it probably doesn't) but of Rockford's ten wins to start the season, they have only conceded the opening goal three times.
Puck drop is set for 7:00 CST this "Black Wednesday" from BMO Harris Bank Center in Rockford, Illinois.