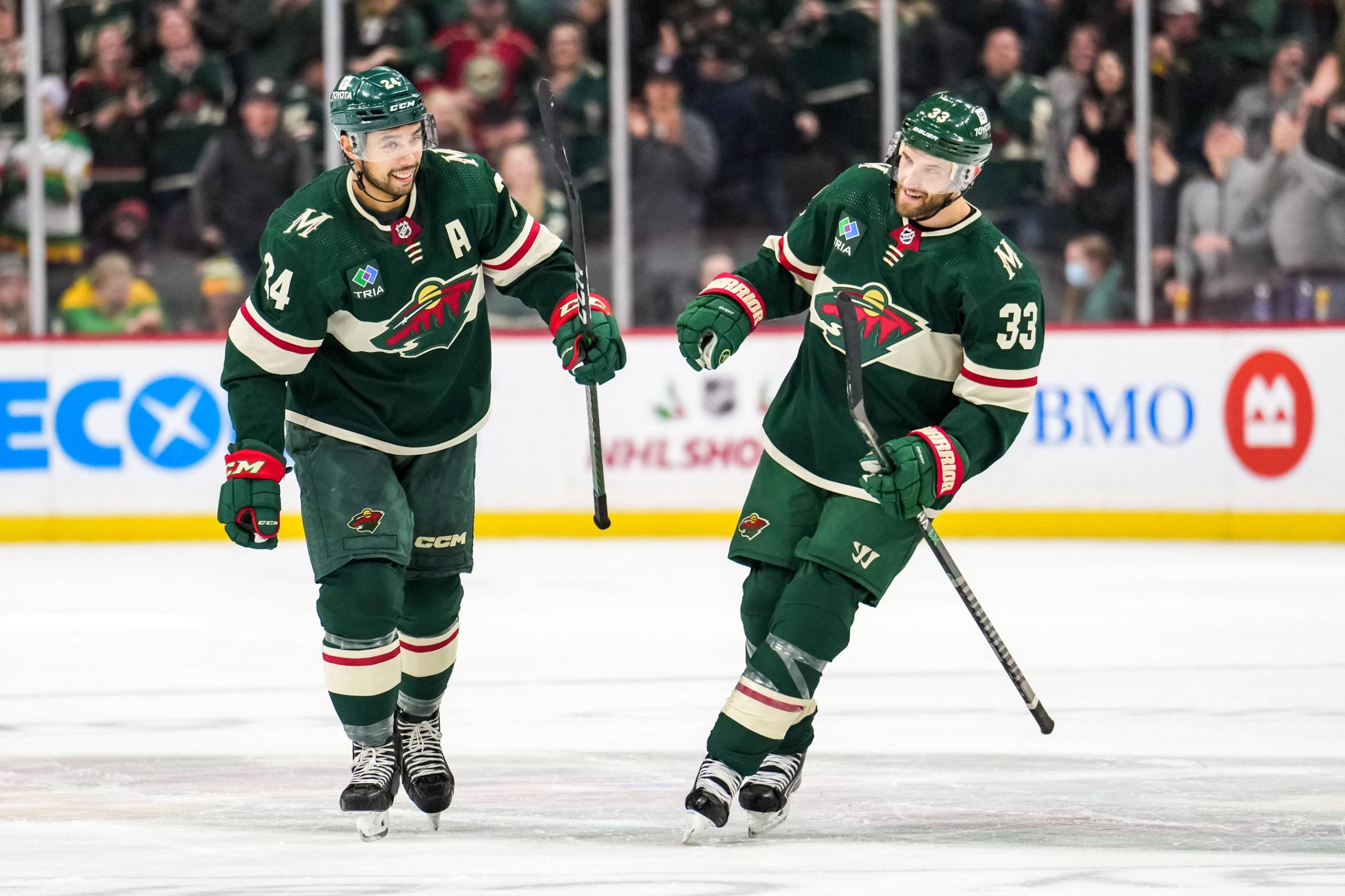 The Athletic released their Trade Deadline Big Board on Thursday, profiling 25 players who might be moved before March 3. That's two and a half months away, but the Minnesota Wild have already made a trade for Ryan Reaves. Not only that, but the rumor mill suggests they're looking to add a Top-6 forward.
There are Top-6 forwards on the list, highlighted by pending UFAs Bo Horvat, Patrick Kane, Ryan O'Reilly, and more. The article, pieced together by insiders like Pierre LeBrun, Eric Duhatschek, and Michael Russo, doesn't peg the Wild as zeroing in on any of them just yet.
That doesn't mean there aren't any surprises in store for Wild fans. The Wild are rumored to be shopping not one, but two of their defensemen.
The first is no surprise: pending UFA Matt Dumba. After years in the rumor mill, Dumba played a good stretch of this season as if a change of scenery would be good for him. His first 16 games saw him register just three points while playing out-of-sorts on defense.
With the Wild unable to afford anything near his $6 million salary next season, it's been a foregone conclusion that he will leave the organization by this summer. Dumba on the trading block seems to be the Wild thinking, Well, why not get something for him?
The second name is surprising, given that it's Alex Goligoski. It's maybe not surprising to see a team willing to part with its seventh defenseman, which is what Goligoski has been this season. But Goligoski's situation isn't that of an ordinary seventh defenseman.
How many rotational defensemen have a no-move clause? That's exactly what Goligoski has, and the reason for it is simple. At age 37, the Grand Rapids, Minn. native wants to stay close to home. It's why he signed only a one-year deal last season, then re-upped at a $2 million discount for this year and next. In exchange, he got the security of the no-move clause.
How long is that arrangement going to hold if Goligoski's the seventh defenseman, though? Russo notes in his write-up:
He can still play and is getting tired of being a healthy scratch. ... If he keeps taking a back seat, he has such a good relationship with
that his former Pittsburgh Penguins teammate would probably do him a favor and move him elsewhere.
To his credit, Goligoski hasn't gone public with any displeasure and has played well when called upon. Despite playing just one game from Oct. 20 to Nov. 18, Goligoski scored an overtime winner in his return to the lineup on Nov. 19, the launching point for Minnesota's 9-3-0 run.
And while Dean Evason shelters Goligoski in some games, he logged almost 20 minutes a night from Nov. 19 to Dec. 9. But despite tilting the ice in Minnesota's favor, he's again sidelined now that Jonas Brodin is back in the lineup.
The Wild's defensive picture isn't going to get any less crowded, either. Brock Faber, their top defense prospect, may well jump straight to the NHL once his season at the University of Minnesota is over. If so, that's eight defensemen fighting for six spots.
We have a long way to go until March 3, which leaves plenty of time for things to change. Perhaps an injury creates more time for Goligoski. Perhaps Dumba, who's scoring and playing well over the past month, forces his way into the picture until the rest of the season. Still, this is a situation to keep an eye on in the State of Hockey.