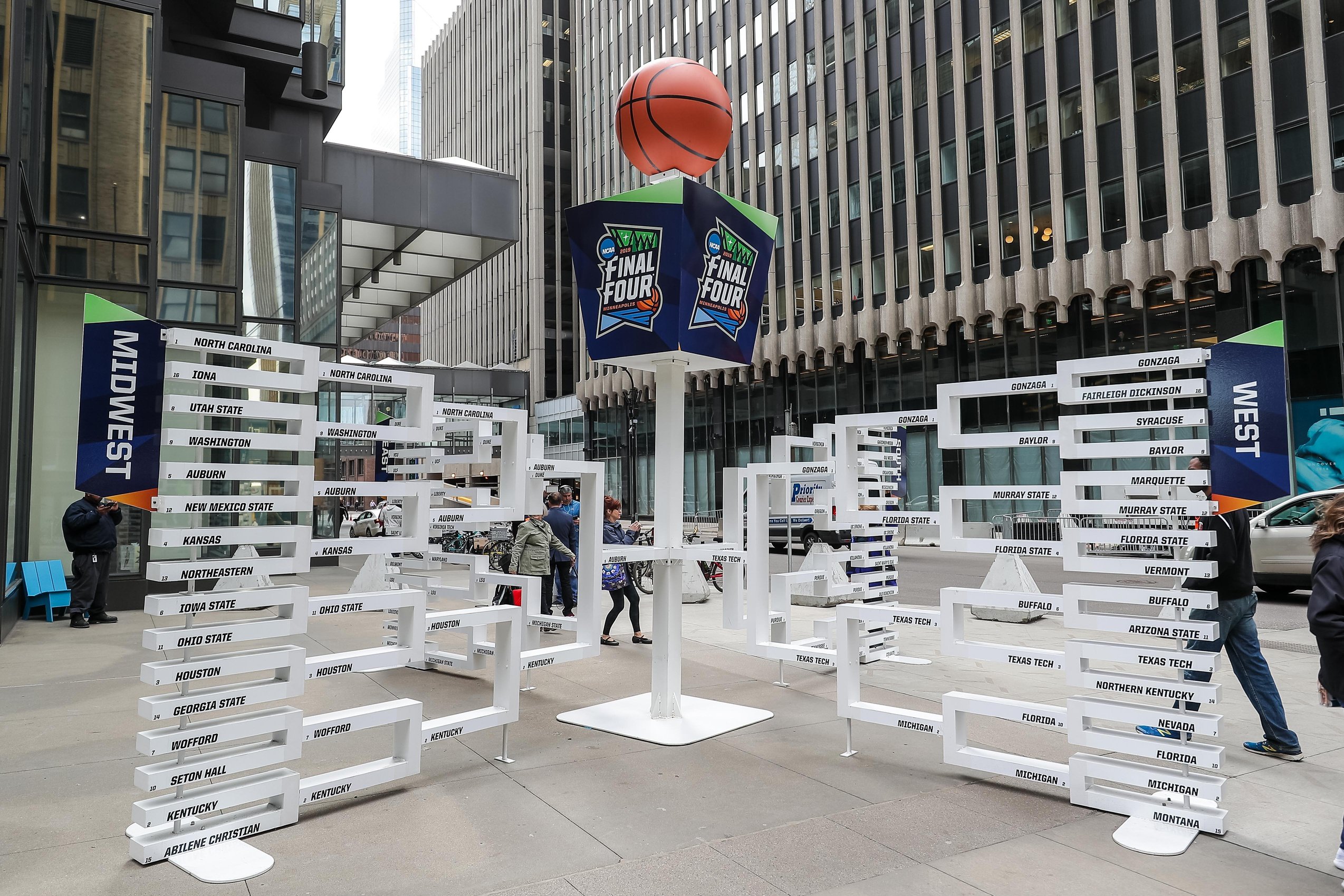 Ben Remington may have gone on to dad life, but his tournament must still go on. The 2020 Minnesota Wild Infuriation Tournament bracket was selected mainly by him, but he is passing on the torch of this tournament to his podcast cohort.
While there were no actual tournaments this month with the spread of COVID-19, this tournament can be done from the comfort of your own home.
Let's meet this year's contestants:

Red Jerseys region
Taking the No. 1 seed in this portion of the bracket is the fact the Wild were on the playoff bubble but still on the outside at the time of the NHL pause. The fact a surge over the last month-and-a-half of the season prior to the pause put them back in playoff contention really gave a bad wedgie to those folks who wanted the Wild to tank for a high draft pick. Then of course at No. 2, you have the Wild not tanking.

Wild game ops continues to be a train wreck and gets matched up with another train wreck, center Victor Rask, who was mainly seated next to the James Sheppard memorial popcorn machine on game nights.

The early first-round upset alert in this region could be the Blues as Minnesota's Winter Classic opponent next year, as they take on the name of the team, Wild. You will need the North Stars crowd to come out in force to make sure the team name gets a matchup in Round 2.

Making the tournament debut is Kirill Kaprizov's uncertainty, which always gives Wild fans cause for concern. Kaprizov was slated to be released from his KHL contract after April 30 or at the end of the postseason -- whichever comes first -- but now that the KHL has gone on a pause, there's that little hesitation or apprehension about Kaprizov finally making the jump across the pond.
Fans #1 Banner Region
It's still a mystery as to why Bruce Boudreau was fired when he was. It infuriates everyone, especially those who loved making GIFs of the spirited head coach. Good luck to those going against Bruce in this region.

Why can't Ryan Donato get more ice time? Maybe the pause will give Dean Evason sometime to look at the film and see he's actually doing well?

Goaltending gets two entries in this region, with the first just being how bad the goaltending has been. It wasn't until the recent run of wins by the Wild that they finally got average goaltending, and had they gotten average goaltending all season, they would most definitely be in a playoff spot at the moment. Going up against the bad goaltending is the fact Alex Stalock is from South Saint Paul. Did you know he was from there?
#OneOfUs region
Is there anything more to say than how the No. 1 of this bracket is named, 'Damn COVID-19'? I didn't think so.

Craig Leipold has come under fire recently and is a strong candidate to make a first-round upset. Whether it's being involved in player movement or holding out on paying part-time employees during the pause, the Wild's majority owner definitely is a lightning rod for criticism. Mr. Leipold goes up against the beloved Crowd Chant goal song in Round 1.

Remember those two hours where it seemed like Zach Parise was going to be traded? Yeah, it was nice. But it didn't happen once the Isles acquired Jean-Gabriel Pageau and Mikko Koivu said no to being dealt as well. There's a lot of infuriation to be had from that trade. But there's good news! Parise is still under contract until 2025!

Speaking of Koivu, the lack of his accepting a trade meant that the Wild were not getting Kieffer Bellows, son of former North Stars great Brian Bellows. Oh boy, do not anger the North Stars fans. Not at all.

The No. 1 overall seed in this tournament was trading fan/rube favorite Jason Zucker to Pittsburgh for futures. Zucker was a beloved figure on and off the ice, and despite the fact the Wild got a very good haul for the winger, it causes everyone to have steam coming out of their ears because he was moved.

Don't give Koivu any compliments. None. If you do, his haters will come out of the woodworks to yell at you.

The NHL continues to be a tire fire when it comes to how they handle themselves. So many problems, yet all you hear from Gary Bettman is everything is fine. Breaking news for Gary, everything is not fine.

Paul Fenton may have given the Wild Kevin Fiala, but his tenure was still a disaster. Maybe in his time off after being fired he took a class on how to lead people.

Well, that's the bracket highlights. Print out the bracket, fill it out, and tweet your results to Giles (@GilesFerrell), Ben (@BenRemington), Giles and the Goalie (@GatGWildPodcast) and/or Zone Coverage (@ZoneCoverageMN). Let's see what entry will take the win this year.

 

 
---
http://zonecoverage.com/wp-content/uploads/2016/05/itunes.jpghttp://zonecoverage.com/wp-content/uploads/2017/05/Podcast-header-Image-City-1.jpg