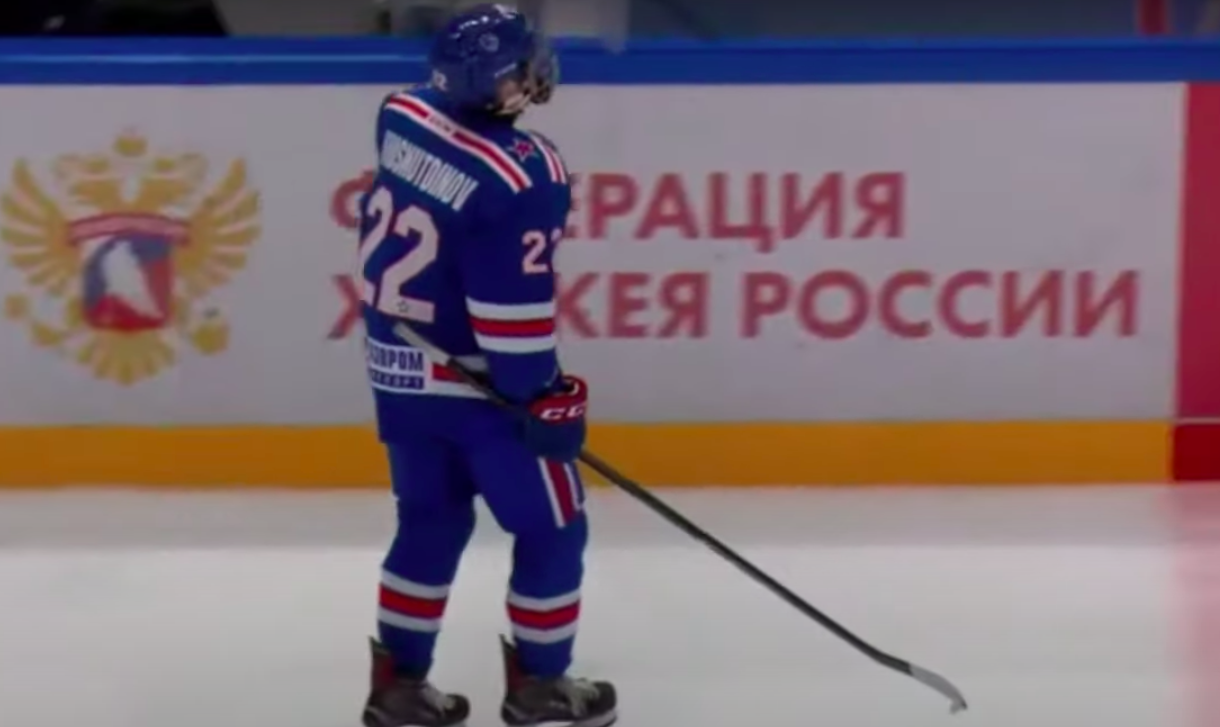 The Minnesota Wild have a healthy representation at the IIHF World Junior Championships. In total there are five prospects on four different teams. Matt Boldy's performance for the United States has Wild fans salivating, and Marco Rossi is a one-man show on Team Austria. However, if you're feeling a skosh underwhelmed by the Wild's Russian representation, you're not alone.
Through four games of pool play, 2020 2nd round pick Marat Khusnutdinov has two goals and three assists. This all while garnering 17 minutes per game, power-play time, and top players like Vasili Podkolzin and Rodion Amirov as his linemates. 
Don't ask about Vladislav Firstov. The 2019 2nd round pick by the Wild was an intriguing player to watch coming into this year's tournament. A relative unknown, he had a solid season for the University of Connecticut, putting up 23 points last year. So when he was named to the Russian U20 team, there was excitement to get eyes on him, some of those eyes for the first time. Instead, he's played a grand total of 14 shifts the entire portion of pool play. 
But like with most performances during the World Junior Championships, positives and negatives should be taken cum grano salis. The sample size is too small, the teammate quality can vary greatly and opponents can fluctuate meaningfully. Then add in player utilization, like in Firstov's case, or coaching systems and it culminates in strange results from player to player. It just may not be a true representation of who or what they are.
For Russia, coach Igor Larionov has elected to run much of the power play through their defensemen along the point. Shakir Mukhamadullin, Yan Kuznetsov and Daniil Chaika all have shots worthy of quarterbacking a power play. Except that strategy backfired on them against the Czech Republic. The Czechs packed it in so tightly on defense that nothing from the point was getting through. Shot after shot got blocked and second chance opportunities were rare. 
Russia didn't attack the middle of the ice nearly enough with the forwards group. Podkolzin and Khusnutdinov didn't get the quality chances nor the quantity. The Czechs frustrated the Russians and it showed. Even when Podkolzin and Khusnutdinov have great positioning near the crease, Podkolzin elects to take a low percentage bank shot rather than make a pass to Khusnutdinov who's in a better shooting position. 
Larionov, in a peculiar decision, has also placed Khusnutdinov as the high slot/tip guy on the power play. It's only peculiar for what Khusnutdinov's skill set happens to be. He's not a big body that can take on the physicality with ease. His smaller stature and quick footwork are more suited for the wing where he can operate in space. If Khusnutdinov finds success with his speed, then standing still in the middle of the ice seems like a counter-productive strategy from the former NHL great-turned-head-coach.
Age has also played a factor. Khusnutdinov is one of two 18 year old forwards on the roster. He's one of seven 18-year-olds in the line-up altogether. Especially early in the tournament, it didn't look like his linemates trusted Khusnutdinov. They often looked the other way when he was in position. Add in his own deference to his older teammates and the 2020 second-rounder just didn't get many chances to show off his capabilities. 
It's not all excuses for Khusnutdinov, though. All told, the small things add up. He has won some important faceoffs for Russia. He has found the back of the net, including the overtime winner in a thrilling game against Sweden in Russia's final game of pool play. The two-way game has been noticeable throughout and the Moscow native is not above sacrificing his body to block shots.
There is a lot to like about Khusnutdinov. Firstov remains intriguing. It's more likely that this WJC tournament is not the best way to develop grandiose opinions of a single player's game. Even if that is what everyone else is attempting to do because it's the one time each year that all of the top prospects are in one spot.