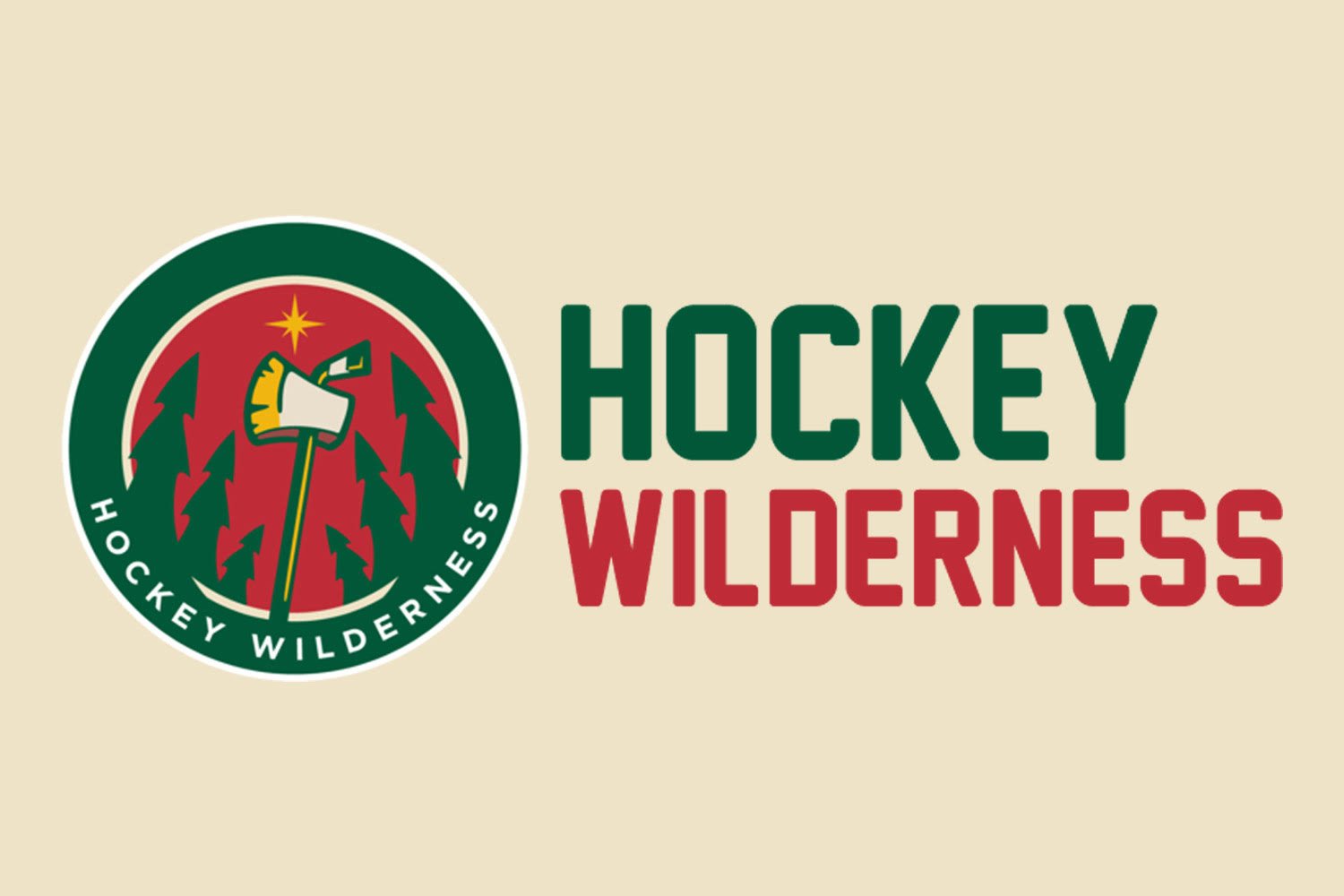 Jeff Angus, from Angus Certified, had the chance to speak with Kirk Olson, the strength & conditioning coach for the Minnesota Wild, last week. Kirk also runs a hockey school outside of Minneapolis (Total Hockey Minnesota), and trains the likes of Zach Parise, Derek Stepan, Drew Stafford, and Kyle Okposo each summer. Thanks much to Jeff for sending this post over.
The interview was wide-ranging in scope. We covered fitness, nutrition, the differences between training hockey players and other athletes, and his relationship with Parise, and how that helped Minnesota land the star forward this past summer.
Here is Kirk's biography from the Wild's official website. Earlier this year, he and the rest of the Minnesota Wild coaching staff trained for and participated in the Tough Mudder event.
Angus: What was the Tough Mudder experience like for you and the other Wild coaches? What was the purpose behind getting the coaches together to do it?
[Here is some more information on the Tough Mudder event itself, as well as the charity that Olson and the coaches supported along the way.]
Olson: Well as you know, our season kind of went downhill from December onwards. Obviously there were a number of variables involved as to why we weren't winning like we were at the beginning of the year. We didn't make light of the losing, but we took the lighter side of it and said "hey, we're doing this to punish ourselves for a lack of winning."
In a nutshell it was a way to test ourselves. I think every person needs to go out there and test themselves, to put something on the line and go for it. There is something to be said for leaving the comfort zone. And this gave us that opportunity in a team-oriented fashion.
I imagine the players probably enjoyed seeing you guys training for it too. They are used to being put through the paces by you and the coaches, and they see you guys training hard, and it gives you more credibility with them.
Absolutely. A lot of the workouts that I prepared for us to get ready for this thing were what I term 'No Record Workouts.' The reason I call them that is because I don't keep track of anything that happens during the workout, therefore I cannot be held accountable for what may happen.
When I put players through these workouts, it crushes them, and that is the objective. I have workouts that get you faster, workouts that get you stronger, and workouts that literally kick your butt. That is the style and the objective of these workouts.
We were going through those workouts twice a week for five weeks, on top of the stuff we would do on our own. It prepared us, and we were definitely ready. We competed in groups of nine. The faster guys went out first, but every person stayed with at least one teammate. The first half would go hard, and get to an obstacle or a station, and then wait for the rest of the group to catch back up, go through the obstacle together, and then get back going again.
It's like a chain only being as strong as its weakest link.
Absolutely. It's fun, it's a team effort, but there comes a point in time where you have to let the big dogs run, and then we would come back and wait to make sure the rest of our teammates were fine.
I understand your group raised some money along the way, too.
Yes. It was a great experience and for a great cause. We raised some money for an outstanding charity, The Wounded Warriors [the team name was the Wild for Wounded Warriors]. We were very pleased to be allowed to be a part of something like that.
In a typical offseason, what is your level of involvement with the Wild players? I imagine the significant majority of them go back home to train with their own trainers. What kind of interaction do you have?
Quite a bit. Some of the players need more interaction than others. I provide every player with an offseason training program. I was with the Wild under Jacques Lemaire and Doug Risebrough, and then for a few years when a new coach came in I was away. Bryce Salvador and myself opened up a hockey training center in Lakeville, a suburb of Minneapolis - Saint Paul - it's called Total Hockey Minnesota.
I was there for two years, and during those two years I trained a number of different players, from Zach Parise, to Kyle Okposo, to Derek Stepan, to Drew Stafford, those types of guys. And they loved my workouts - well, they loved them and they hated them.
These guys were doing this out of choice, and they are all damn good players. It's easier to get guys to buy in to what you're doing when you have that behind you as well.
Guys usually do what I tell them to do because they know it is going to put them in the best position possible to be a good hockey player. Everybody does have a comfort level with a guy back home, and to be quite honest with you, I tell the guys right to their face in exit meetings - if you're not going to be training with me, I want you to be training with somebody who is going to hold you accountable.
That is what I want. Ultimately I want a Stanley Cup.
Whether that is another coach, or a player who pushes you, and is someone you trust, that is what I want. I know that there are certain coaches around the league that, I don't know if it is a pride thing, but they are afraid to have their guys work with other coaches.
You want your guys in the best shape; however it is they get there.
Yeah, exactly. I want them to be the best coming in. And usually what tends to happen is they'll have whoever they are working with utilize the [training techniques] that I utilize.
Or there guy usually calls me (because I tell them to), but I don't tell their guy to follow my program completely, because all of the sudden he becomes a glorified rep counter. I want that person working with my player to take ownership. As long as I have an understanding of what they are doing, and we are on the same page, then I am fine with it.
I have certain objective I need met when they come into camp. And as long as they are met I have no problems.
For sure. There are many ways to get faster or to get stronger.
And back to Parise. Obviously the signing was huge for the organization. You already had an established relationship with him from past years of working together. Did that play a part in him signing with Minnesota?
I'll just say it didn't hurt us.
I wouldn't say the signing was out of left field, but Minnesota wasn't the destination talked about by most people in the hockey world.
Some of the hockey pundits said that we didn't have a shot. I was directly involved with what was going on, so I didn't need to listen to what was being said in the media, and I didn't want it to affect my conversations and things.
Zach wasn't really sure what he was going to do, and I told him that I knew he was coming to us when we talked back in January.
I was confident, I had that relationship, he felt comfortable, and this is a comfortable spot for him obviously being home. Now money talks, but so does winning. And I think what looked good for him is that our organization is really deep and young. We have a pretty good talent pool; we just needed to get deeper.
I imagine, as you said, part of the sales pitch was the prospect pool. Minnesota's is arguably the best in hockey.
Parise and Suter knew they were going to sign here long term and all of those prospects are going to come into play here in the next five to 10 years. Obviously everyone wants to win next year, but at the same time, I would prefer to not win just one Stanley Cup. I would prefer to put the Minnesota Wild in the position to be like your Detroit Red Wings of the world, where year in and year out, you have a quality playoff squad that has the opportunity to win the ultimate prize.
And that is what we want to be every year. I don't want to be a team where you rally big time for a title and then you don't see the light of the championship for another 10 years. I'd rather be a perennial contender.
You have also spent some time working with the NFL (Minnesota Vikings). Obviously there are a lot of differences between training a hockey player and a football player. What are some of the biggest ones?
You look at football and the energy systems that are utilized, and the typical play lasts about five or six seconds, and then you have a 25 second rest. Compare that to hockey, where you have two second bursts with stops starts and turns, but at the same time you are constantly moving for 30, 40, 45 second shifts, and some guys are upwards of a minute depending on whether they are on the penalty kill, the timing of the game, and if they're a goal scorer or not.
The bottom line, when it comes down to it, is hockey players need to be hockey strong. Whereas in football, looking at offensive linemen, they are moving 300+ pound objects on every single play. So they, ultimately, have to be incredibly strong from the upper body to the lower body.
Your position receivers are obviously more like a hockey player in the sense that they have to be strong relative to providing optimal performance and preventing injury. So with training, hockey players would be more like your wide receivers.
Running backs are a little different, they have to be incredibly strong and explosive. Hockey players have to be the same, but not to the extent of a football player. Hockey players have to be explosive in the sense that they have to beat a guy six feet away to a loose puck, knock it loose, and take the puck up ice.
If you look at hockey, I would say that it is the hardest sport in the world. You have to stickhandle, you have see the ice. You have to pass the puck. You have to catch the puck. All with two little thin blades underneath your feet.
There is a lot going on, it is a real multi-tasking sport. So you have to train them to be able to do all of those things. I want my guys strong, but I don't care if they squat 400 pounds, actually, I'd be a little bit ticked off if they did unless it was just a freak of nature, because it would mean they have been spending way too much time squatting and probably not enough time working on their foot speed, quickness, and acceleration.
You want to make gains, but not at the expense of a loss elsewhere, in terms of strength and speed, for example.
That is what I utilize all the time. I have smaller players who hear from their coaches that they need to put more weight on. My comment back to these coaches - let's be careful with what we ask for. A little bit of weight is fine, so they don't get pushed around, but if they are playing in the NHL right now at their size, they have figured out how to play at that size.
And if you have a 5-10, 170 pound kid on the ice, most guys aren't going to take the liberty of trying to make a grease spot on the wall with him. Because, for one, they are going to get their rear end handed to them on their next shift, and number two, what's to brag about that?
'Hey I just annihilated a 5-10, 170 pound guy.' It just doesn't happen.
So my response to these coaches is to tell them - yeah, we will put on the muscle mass that this guy is able to carry. Make him stronger to optimize his performance and keep him injury free. But let's not risk losing any of that quickness that his game has been based upon for his whole career.
That's a good point. And with regards to the nutrition part of things, what type of role do you have there?
It's funny - with hockey players, most are very good [with regards to nutrition]. You get your veterans, and they know when they are up a pound or two when they are out on the ice skating.
They are up a pound and they feel sluggish or slow, and if they are down a pound they feel a bit vulnerable. Guys are really in tune to their bodies. I'll go over the nuts and bolts, but nutrition has changed so much since I have been in grad school 15 years ago.
We had a dietician come in for our development camp, and she's talking about different foods that cause inflammation in the body, that sort of thing, and that's all great stuff, and it has a role with certain players individually, but I think some of the stuff that these new age nutritionists are trying to implement gets to be almost...
Overkill.
Yeah, that is a great way of putting it.
Like the focus on no dairy, no gluten, that sort of thing.
Certain players working individually with a dietician can get some benefits, especially someone who is gluten or lactose intolerant. That can help make a world of difference for that player.
It's something that I can't provide, as so many things have changed over the last 15 years in nutrition, with all of the research and stuff.
My job is to make these guys better athletes and better players. The nutrition side of things - I help and can give the nuts and bolts, but if it gets to the point where a player is having a tough time, then we would go ahead and set them up with a nutritionist.
That makes sense. Say I was to ask you to name the fittest hockey players you have trained. Who would you respond with?
That is a tough one. All of my guys are incredibly fit. The most fit... there is a young guy in St. Louis who came out of the University of North Dakota, he's working to crack the lineup on a consistent basis, he played about 40 games last year there - Chris Porter. He's a hell of an athlete. A lot of my guys in the summer are great athletes - Drew Stafford is one, and Zach Parise's really come along in the last three to four years.
Did you work with Jordan Schroeder of the Canucks at all?
Yeah I have been working with him.
Schroeder is obviously a guy who people in Vancouver are paying attention to. For one, he is one of the club's top prospects. And secondly, he was supposed to be the guy to fill in for Ryan Kesler on the second line.
That is one of the big things we talked about. He's always been that finesse player, and he's a hell of an athlete, too. He's a very strong kid for his size. He came on the board as an offensive threat with the US National Development team as a 16-year-old.
In 2006-07.
I think you're right. And then of course he played really well with the University of Minnesota. He's a hell of a player, but the issue has been, that he never really had to battle or go in the corners before. A lot of the drills that I put these guys through on the ice are just that - battle drills. They'll be up against the wall having to control the puck or steal the puck from their opponent. We've done a lot of that with him over the last couple of years.
I think he understands from the coaching staff [in Vancouver] what the expectations are for him. Having to play last year in the minors, and getting to dabble a bit in [a two-way] role more, I think he feels more confident going into this season.
Tell me a little more about your Total Hockey School. How do you run operations in the offseason with all of the NHL players around?
Well the offseason we have several different programs, ranging from our Mite level up to our pro guys. The pro guys are working on and off the ice - it's a full comprehensive strength and conditioning program with an on ice performance program. Even the younger kids do that sort of training.
We have a two-thirds ice sheet, and an off-ice training facility for the strength and conditioning work. There, we have a turf field, an area to do speed, agility, and quickness, which is very functional for us. And then we have an area where we focus on skills development - we have a hockey skating treadmill, we have a speed ramp for the players to work on their first-step quickness, and they wear their skates on both of those apparatuses.
I have seen those in action (Dave Gagner has a similar machine at his facility in London, Ontario).
Yeah, they are great. And we have all of the bells and whistles, as one of our co-owners Brian McKinney has an engineering background, and he has helped put the skills competition together at the NCAA Frozen Four up until last year. So we have the accuracy shooting, that sort of thing, we have it all in our facility.
What do young kids want to see? They want instantaneous feedback.
The tangible stuff.
Yeah. We have a hardest shot lane so the kids can see how hard their wrist shot is, and then they can try to improve upon that. And then we have a couple of other lanes for our coaches can take them to work on specific aspects of shooting. And then we have an accuracy shooting lane, where they have the four corners to knock down.
We have a stickhandling area where the players are going through an obstacle course and they get timed doing that, and it forces them to work on their ability to control the puck. We have a slide board area for players to work on quickness with their stickhandling. We have sensors out in front of the players that give off colors or numbers, and the players have to keep their heads up at the same time they are stickhandling - we can get really creative with it.
Here is a video of the facility as well as some of the NHL players that train there.
Sounds like quite the place to train for a hockey player. Thanks for taking the time to chat, Kirk.