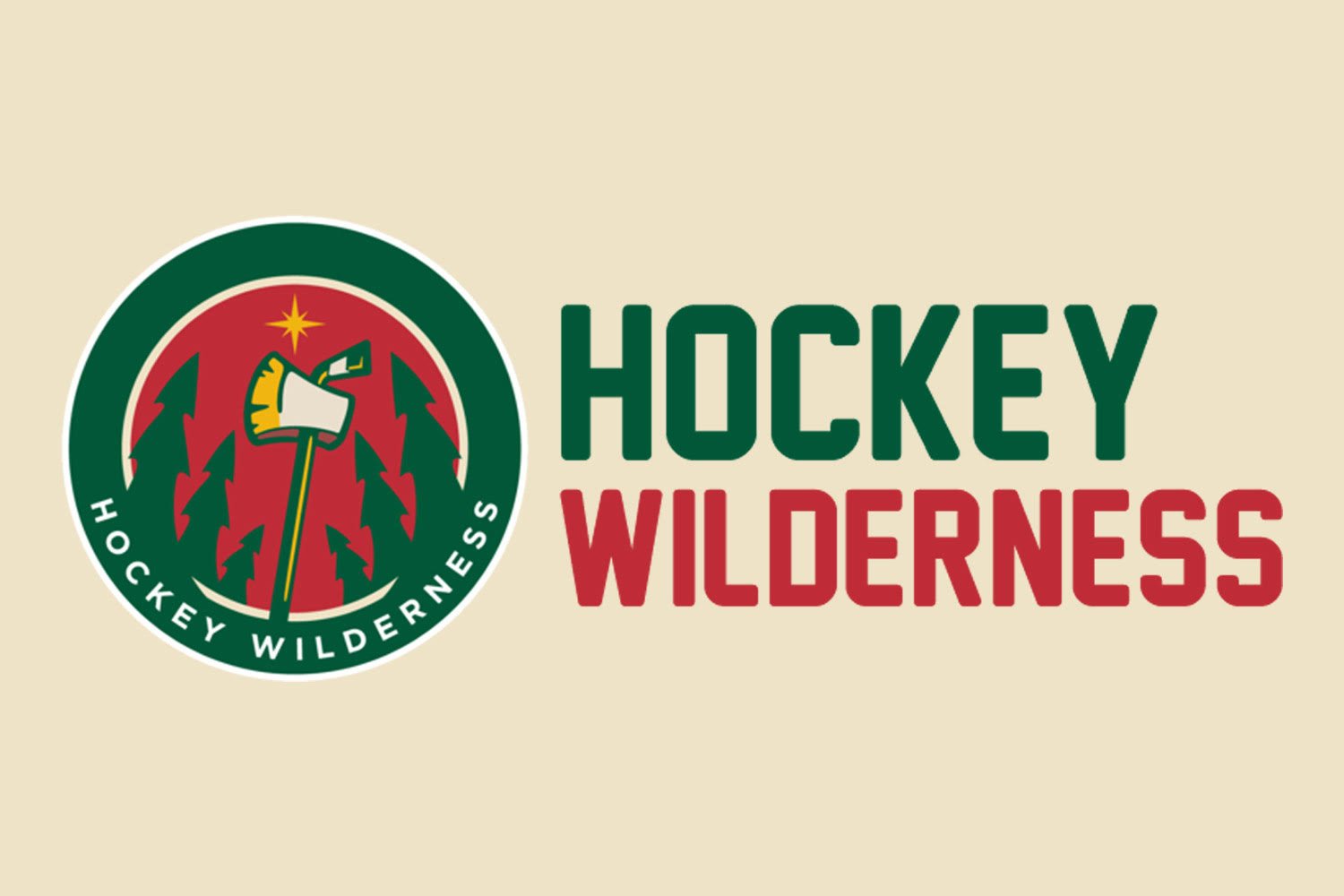 The ECAC holds the distinction of being the only conference outside of the WCHA to win an NCAA National Championship and contain this year's champions. As of the midseason break they also have the most teams ranked in the top ten nationally with four programs out of the conference's total of twelve. Interestingly, as of the midseason break the point distribution within the ECAC is such that there are four different ties in the standings. No team is more than four points ahead of another and most are within two. Read on to see how exactly the teams are stacking up this season.
Brown Bears
This year Brown is at the bottom. Tied with Dartmouth in eleventh place, the Bears are 1-9 and have played two more games than the Big Green. Overall they have a record of 1-12-0 with their lone win coming against Dartmouth, 3-2 on November 11th. Despite the team's impressive program longevity, they've never performed particularly well at the DI level—their best season being 2011-12 when they went 8-16-7—but after last year's sevens, three by this time in the season, this must be a disappointing turnout. The Bears have a herculean task ahead of them if they want to climb high enough in the standings to reach eighth seed and postseason play, but they've got a good chance to not finish last. To kick off the second half of the season Brown plays four nonconference games, starting with a series against Sacred Heart on December 29th, then the rest of the season is in conference.
Clarkson Golden Knights
As the 2017 national champions Clarkson is performing respectably this season. Ranked third nationally on a record of 17-3-1 and 8-2 in conference, the Golden Knights lead their ECAC. Their only losses of the season came from Colgate (3-4 OT on October 27th), Vermont (2-3 on November 10th), and Quinnipiac (2-3 on November 17th). On making the ECAC tournament Clarkson has nothing to fear and if the second half of their season goes just like the first it's reasonable to assume they'll make the NCAA tournament as well. After all, it's not unusual for the national champions to make an appearance in the next Frozen Four. Clarkson went into the midseason break on a six game winning streak, with the final game a 4-1 win against RPI on December 9th and they resume their season against RPI on January 12th.
Colgate Raiders
Colgate seems to be coming in fourth everywhere, as their overall record of 15-3-1 has them ranked fourth nationally, while their in conference record of 6-2 leaves them tied for fourth in the ECAC with Cornell. What's made most glaringly obvious by their record, and a glance at the schedule confirms this, is that the Raiders haven't had a lot of in conference play, compared half the ECAC, which explains why they're so low in their conference standings when compared to the national ones. If Colgate continues playing the way they have, and there's no reason to think they won't, they'll soon move up in ECAC rankings after the season resumes, as all but one of their games in the second half are against ECAC opponents.
This is Colgate's third dramatically successful year in a row and could be the Raiders' chance to finally clinch a conference title or make the NCAA tournament—if they can keep their place in the national rankings, the later is a given. They seem cognizant of their current success and have their sights aimed at the top while also having a little fun as can be seen from their Twitter feed, @ColgateWIH. Colgate is back in action on January 5th against Quinnipiac.
Cornell Big Red 
Cornell's overall record of 8-4-1 has them just behind Colgate in the national standings, fifth place, and their conference record of 6-2 has them tied for fourth in the ECAC. They're at roughly the same place they were at this point in the season as last year and there's no reason to think they won't make the ECAC tournament like they typically do. Especially as it looks like the Big Red had an easier second half to their season. Except for a pair of games against Syracuse, Cornell's schedule consists entirely of in conference play and they only have three games against teams ranked at or above their standing in the ECAC. Cornell resumes their season against Princeton on January 5th.
Dartmouth Big Green
Dartmouth is the team tied with Brown for eleventh place in the ECAC thanks to a record of 1-7, 3-9-0 overall, this season. Their lone conference win was against Quinnipiac, 1-0 on October 27th, surprisingly enough considering the fact the Bobcats are currently ranked second in the conference. The other wins were over Maine, a 3-0 shutout on November 4th, and Holy Cross, 4-3 on November 24th. As bad as their record appears, the Big Green might be improving as their last four losses were only by one goal and that included improved performances against Harvard and Princeton, even if the ultimate results were the same.
It's been a half dozen years since Dartmouth made the NCAA tournament, and the last two have been especially poor records, but there's still time to turn things around. The Big Green has played the fewest games in the ECAC this season, both for in conference standings and overall, which suggests they still have more chances to rack up wins in the second half than their compatriots. That doesn't necessarily translate into Dartmouth having a postseason—in fact it seems a touch unlikely that they'll claw their way up to eighth place. If the team can focus on self-improvement and bag a few more wins than last year they'll be moving in the right direction with their still new to the program head coach, Laura Schuler. Dartmouth starts their second half on December 31st when they host Connecticut.
Harvard Crimson
Harvard's record of 5-2-1, 7-4-1 overall, this season lands them in sixth place for the ECAC. The Crimson's annual performance has fluctuated wildly in recent years—they've already won more games than they had all of last season, but going back to the 2014-15 season Harvard had won the conference tournament and played in the 2015 Frozen Four championship game. With one exception, their individual game results seem to fall in line with their current placement in the ECAC. The exception being DI independent Holy Cross shutting out Harvard 2-0 on November 18th, splitting the series (Harvard beat Holy Cross 8-3 the night before).
The second half of the season looks like it's going to be a difficult one for Harvard. The Crimson repeatedly faces conference rivals Clarkson, Colgate, Cornell, and St. Lawrence plus plays a game against Boston College. This could easily knock them down a few pegs in the standings, but it still seems reasonable to expect Harvard to have a postseason. Harvard's season resumes on January 5th against RPI.
Princeton Tigers
Princeton is 4-7-1 in conference and 4-9-3 overall this season, which leaves them tied in seventh place with RPI in the ECAC. This record is in stark contrast with the last two seasons where the Tigers had more than double this year's wins as of the midseason break. This is likely a side effect of having a new head coach behind the bench, though Cara Morey is in her seventh year with the program, and will go away as she gains her footing. The team did win half of their last four games before the break, which included a 3-0 shutout of Quinnipiac on December 8th.
The second half of the Tigers' season might be a touch easier than the first, but it's roughly the same as the first, which does not bode well for improving their win percentage for the season. If they can keep their place in the standings they'll make it into postseason play, but that might be difficult to do as they're tied for most in-conference games with Quinnipiac and some of the lower ranked teams, like Union, could push ahead. Princeton is back in action on December 30th when they host Boston University.
Quinnipiac Bobcats
Quinnipiac sits at second in the ECAC thanks to a record of 7-5 in conference and 11-8-2 overall. They're on track to having a successful season, jut as they have for quite a few seasons, though perhaps the Bobcats have already racked up losses that it won't be quite as successful as the last couple years. There's a reasonable chance Quinnipiac's ranking will fall in the second half, not only because they face some stiff competition, but also because they're played more games in conference and overall compared to the rest of the ECAC. Those extra games also give them a lower win ratio than the next three teams in the standings—St. Lawrence, Colgate, and Cornell—which may explain why they are all nationally ranked, but Quinnipiac is not. Expect to see the Bobcats in the conference tournament. They should still be there even if they have a few more upsets like the 0-1 loss to Dartmouth on October 27th. Quinnipiac will play an exhibition game against the Korean National Team on December 28th and then their season officially resumes on January 2nd against Yale.
RPI Engineers
Rensselaer has an overall record of 7-9-4 and 4-3-1 in conference, which makes them tied with Princeton for seventh place in the ECAC. As of the midseason break RPI has a better win percentage than they've two games in hand compared to the conference average. The second half of their season is composed entirely of ECAC opponents, and looks to be about as difficult as their first half, which suggests they have a good chance at postseason play and potentially a record that's better than anything RPI has produced since the 2009-10 season when they went 16-15-6. If this success can be attributed to the Engineers' new head coach, Bryan Vines, then Rensselaer made a good choice in hiring him. RPI has their next chance to engineer a win when they host Harvard on January 5th.
St. Lawrence Skating Saints
St. Lawrence is 9-6-3 overall this season and 6-3-1 in conference, which ranks them third in the ECAC and tenth nationally. That's not as well as last year, as they only had six losses in the entire season, but the Skating Saints still have an excellent chance of going far in the postseason. Well they do if they manage to solve their Clarkson problem—so far this season St. Lawrence and Clarkson have played four times, twice in-conference, and the Golden Knights won each time. If they can find a way to beat them, which they won't need to do until the tournament, there's no reason St. Lawrence can't take the conference title and move on to the NCAA tournament. St. Lawrence leaps back into action January 5th they participate in a special series in Anaheim, California against Lindenwood.
Union College Dutchwomen
Union's record of 3-5, 5-12-3 overall, has them tied for ninth in the ECAC with Yale. Having this many wins at this point in the season is a big deal for the Dutchwomen, as this matches their overall win record for the past two seasons—one has to go back to the 2013-14 season to find more—and the upperclassmen on the team still remember the 2015-16 season where Union went 0-28-6. Still, if the Dutchwomen want to push their way up to eighth place and make the ECAC tournament for the first time ever, they'll have to start winning on the road, as their wins have come exclusively at home. Luckily, they'll have ample opportunity to improve their standings, since the second half of their season consists exclusively of in conference play. Union continues their push toward a postseason on January 5th when they host Dartmouth.
Yale Bulldogs
Yale has gone 2-6-2 in conference and 3-9-4 overall, which leaves them tied for ninth with Union in the ECAC. Their conferences wins came from Dartmouth, 5-1 on November 10th, and Union, 5-4 on December 1st and the nonconference from RIT, 3-1 on October 20th. This is roughly the record Yale had at this point in the year last season, which they finished 10-17-4, and signs point to the Bulldogs adding at least a few more wins to their record. If they can push hard in the second half there's a chance they can climb up the rankings and make the ECAC tournament, however it seems unlikely they'll go very far in the postseason this year. The Bulldogs next play on January 2nd when they host Quinnipiac.