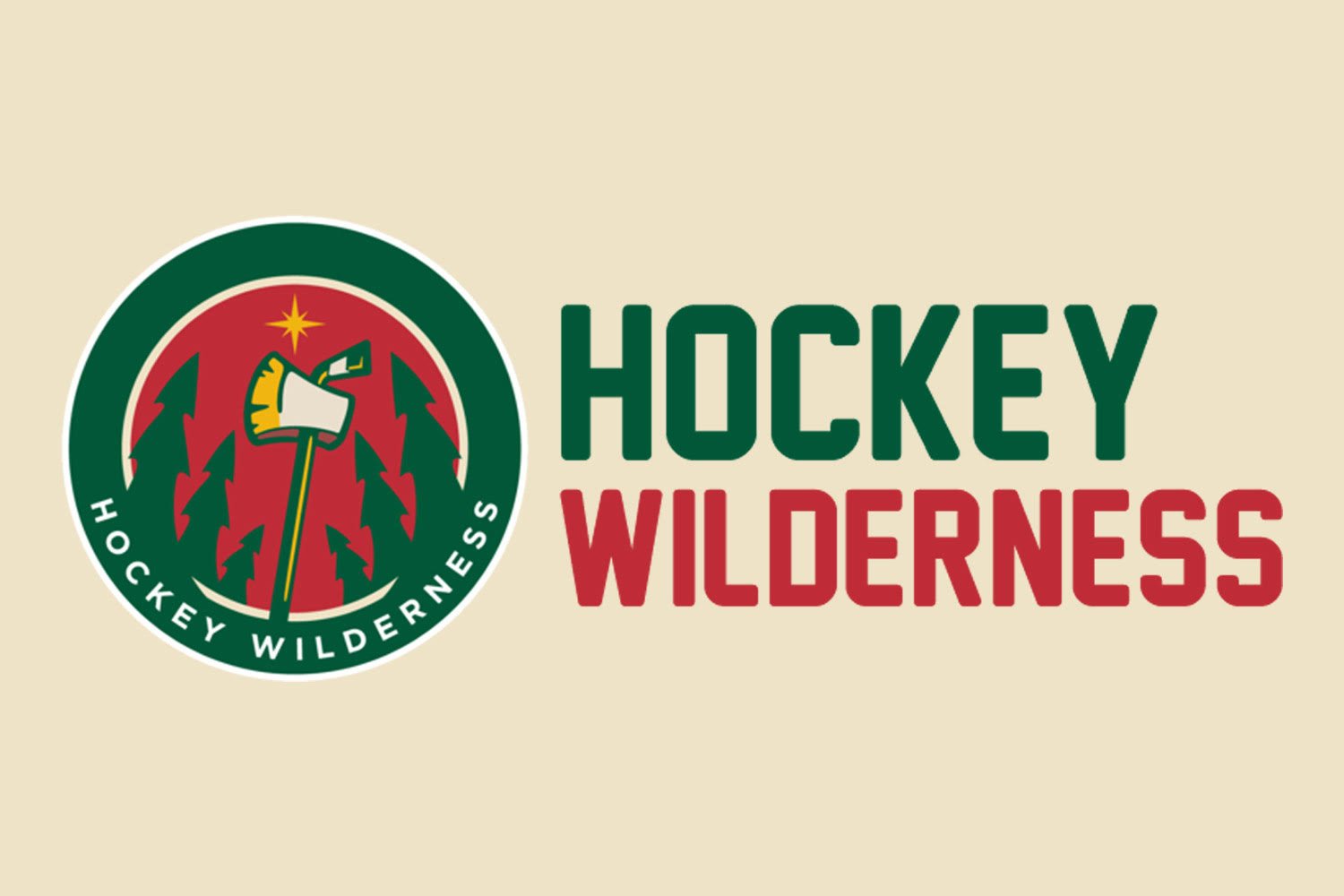 MINNESOTA WILD VS CAROLINA HURRICANES
5PM Central, Xcel Energy Center, St. Paul, Minnesota
TV: Fox Sports-North
Radio: KFAN 100.3 and affiliates
Streaming: Fox Sports Go app
You see, Wilderness? There was never any need to panic, for the Minnesota Wild have Bruce Boudreau behind the bench, and Bruce Boudreau is the great fixer of things! 
Just when the entire State of Hockey was ready to jump ship at the mere thought of the Green 'n' Wheats sinking to winless through three games, the boys proved that they do have a bit of moxie in them. Against the odds, they stormed back in the closing seconds of Thursday's game against the Chicago Blackhawks and ripped away a 4-3 overtime victory in thrilling fashion. With an obvious need for the big guys to step up and be the leaders, Jason Zucker, Eric Staal, and Ryan Suter did just that by taking over the game and forcing Minnesota's first win.
Tonight, the Wild aim to build on their newfound momentum, as the upstart 3-0-1 Carolina Hurricanes come crashing into St. Paul on 80's Night at the X. With that squad in town, Minnesota is going to need about 1.21 gigawatts of effort (Back to the Future reference), so here's hoping the Wild can take the Canes on a ride into the danger zone (Top Gun), and make them phone home (E.T.) to mommy. Either way, let's not take ourselves or anything that happens this evening too seriously, because as the Honorable Judge Smails once said (in Caddyshack)…
"It's easy to grin when your ship comes in, and you've got the stock market beat. But the man worthwhile is the man who can smile when his shorts are too tight in the seat."
CAROLINA HURRICANES
So… are these guys for real? I have a hard time believing that these guys are for real. 
The Hurricanes were a sexy darkhorse pick entering last season, as it did appear that—with the young talent they already had and the additions that they made following the '16-'17 season—they would be drastically improved. Prior to last season, they added the likes of Scott Darling, Justin Williams, and Marcus Kruger, certainly notable additions that should have had a big impact. But Darling floundered in goal in his first opportunity as a true number 1 netminder in the NHL, leading to Cam Ward—who Darling was supposed to be replacing because… well… Ward kind of stinks—playing more games than Darling.
Apparently Darling, who indicated that he did not work out sufficiently last summer, lost 30 pounds this offseason and was primed to have a much better campaign. So… of course he got injured in the preseason, and has since been replaced by Curtis McElhinney, who was claimed off waivers from Toronto when the injury news broke. 
With a new hands-on owner in Tom Dundon now in place, even more sweeping changes have occurred swiftly and… somewhat strangely. Remember, GM Ron Francis was stripped of his title in March of last season, told to work from home, and eventually canned two months later. It wasn't exactly a kind exit for one of the heroes of the franchise (his nickname is literally "The Franchise" after all). To smooth things over with the fans, though, Dundon ensured that another Carolina hero in Rod "The Bod" Brind'Amour was hired as the team's new head coach under also new GM Don Waddell. It's just a whole lot of newness in Carolina these days.
Waddell made some interesting moves of his own this offseason, consummating a blockbuster trade with Calgary that sent Noah Hanifin and Elias Lindholm to the Flames in exchange for Dougie Hamilton, Michael Ferland, and prospect Adam Fox. He also signed Calvin De Haan, traded Jeff Skinner for some Pu (Cliff Pu, that is) and some picks, and drafted future superstar Andrei Svechnikov second overall. 
Hey, have you seen the Canes' zany new win celebration? Those guys must know how to have fun! 
Seriously, though, the sexy darkhorse pick from last season may actually be a sexy darkhorse pick for this season. Watch out for Sebastian Aho. 
STORYLINES
Let's talk a little more about Zucker and Suter, who really were outstanding Thursday. Zucker, who had been saying to media all week about how he and the other veterans needed to be better, put his money where his mouth was and was hands down the best player on the ice. He was all over the place, hounding the puck, flying through the neutral zone, and peppering a whopping 10 shots on the same stinky Cam Ward that we just talked about. It was very fitting that he should find himself with the puck at the Blackhawks' blueline in overtime, race ahead to create separation, and calmly slide the game winner between Ward's wickets for his second of the night. Remember, Zucker is historically streaky, and there were times last season where he put the team on his back for a week or two at a time. Perhaps we'll see one of those stretches begin here for the speedster. 
Ok, now some Suter talk, as promised. Remember how he's coming off of a horrific ankle injury and is back to playing way before anybody expected? Yeah, me neither. Although he had a few defensive mishaps in the early stages of Thursday's game, there's no denying that the Wild wouldn't have come close to winning that game without Suter. His offensive play more than made up for the minor defensive struggles, as he scored the tying goal in the waning seconds with his team shorthanded. He then made an unbelievable play in overtime to strip Brandon Saad of the puck behind Minnesota's net, which ultimately led to Zucker's winner. He ended the night with a goal and two assists in 26:37 of icetime. Suter… is… back. 
Boudreau did some interesting line juggling last game, moving Jordan Greenway up to play wing next to Staal and Zucker. That spot had been held previously in the contest by Joel Eriksson Ek, but Bruce explained today that the idea was to get Greenway back on the wing, where he's obviously more comfortable than at center. It paid off, because Greenway's physical and tenacious play behind the Blackhawks' net created Zucker's first goal. I would guess that Greenway sticks in the top line wing spot tonight, at least until Bruce gets bored of that. JEEK, by the way, left practice early yesterday, so we'll see if he's able to go tonight. 
INJURIES
Other than Eriksson Ek, who is questionable, the Wild are now healthy with Luke Kunin back playing in Iowa. 
Aside from Darling, who is listed as week-to-week with a lower body injury, Victor Rask is out indefinitely with a hand injury for Carolina, according to NHL.com.
The Gamethread will post at 4:30PM Central. Below are the projected lineups, thanks to DailyFaceoff.com.