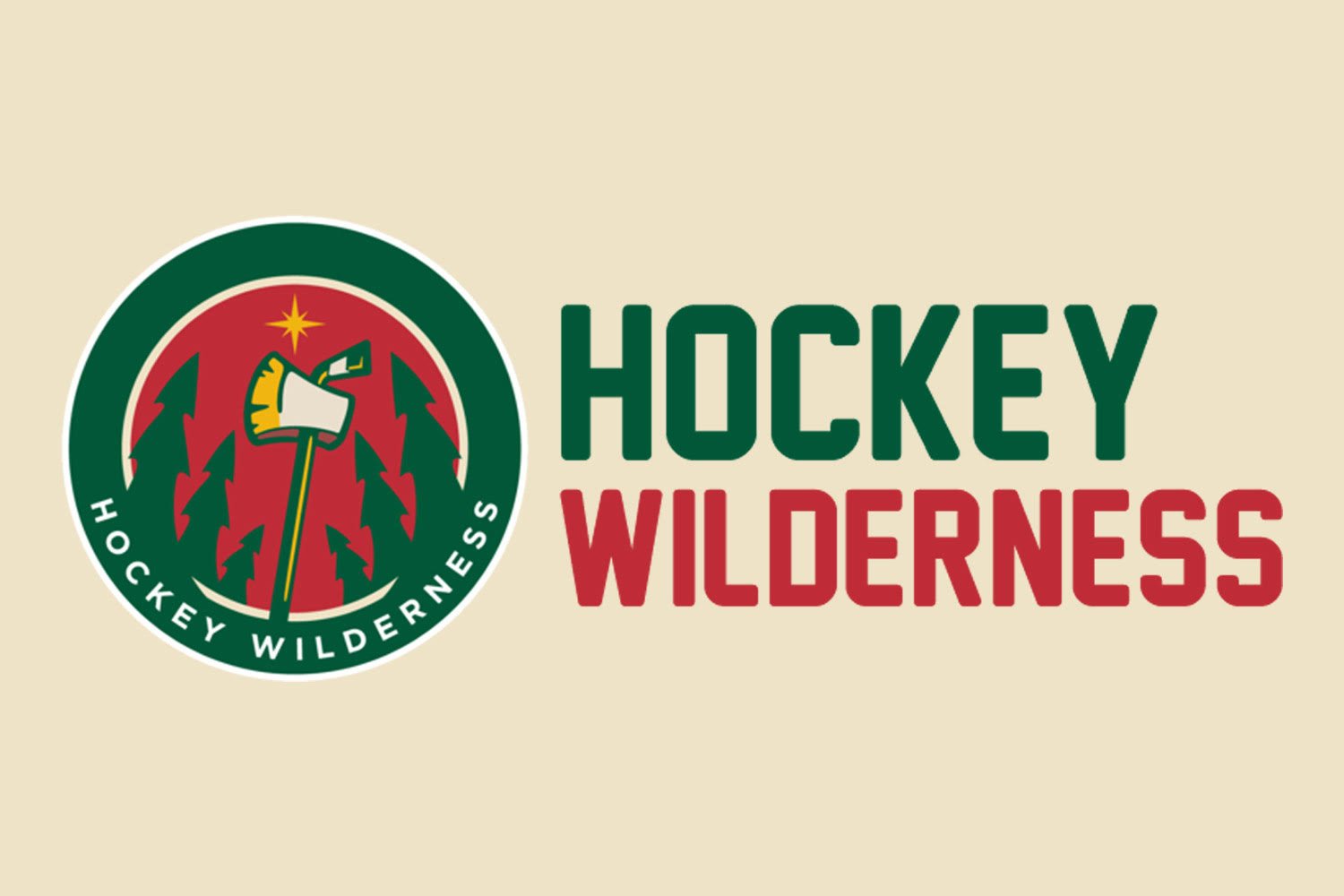 MINNESOTA WILD AT CAROLINA HURRICANES
6:00PM Central, PNC Arena, Raleigh, North Carolina
TV: Fox Sports-North, Fox Sports-Wisconsin
Streaming: Fox Sports Go app
Radio: KFAN 100.3 and affiliates
It's a great day for a Wild victory, isn't it? 
We knew coming into this long and awful stretch for Minnesota, in which it would be playing every other day or more for a full month, that things could potentially get tough for the team.  But with the Wild playing mostly very good hockey as it headed into its bye week in February, and then coming out of it by shockingly earning back-to-back wins to close out the month, hopes were high that the team could continue rolling through the March and right into the playoffs. But one thing after another has eaten away at this team, and now here we sit, with Minnesota posting a 2-5-0 record so far this month, as it continues to slide through its worst slump of the season. 
Things aren't going to get any easier for the Wild in terms of scheduling for the last three weeks of its season, but there are a few pockets where the team will have good opportunities to put up points against weaker opponents, especially the last week of the season, when it faces the lowly Coyotes, the lowlier Avalanche (twice), and tonight's opponent, the lowly Hurricanes.  After falling to two elite teams in remarkably similar fashion in Chicago and Washington, Minnesota's jaunt down to Carolina tonight should be a bit of a respite and an opportunity to build some confidence again.   
Of course there are excuses to be made, with injuries to defensemen, mumps, norovirus, strep throat, and chemistry issues with new players all apparently affecting the team in some way over the course of the past two weeks.  But in bad stretches of the season, a good team needs to find a way to minimize the damage and dig itself out before doubt really settles into the locker room, as it did on an annual basis for the Wild Version 1.Yeo.  Now in second place in the Central Division, it's time for the Wild Version 2.Boudreau to once again start flexing its muscles, and get back to constantly adding to its Scrooge McDuck-like vault, which I imagine is filled with precious points. Wouldn't you love to see Bruce Boudreau in a Speedo, swan diving into a huge pit of gold points like Uncle Scrooge used to do on DuckTales?
CAROLINA HURRICANES
The Hurricanes are… kind of… not all that good.  Despite barely grasping at an above-.500 record of 28-27-12, they are one of only a handful of teams in the Eastern Conference that really can't be considered a contender to sneak into the playoffs.  It's oddly refreshing to see a bad team's GM be honest with himself (looking at you, Dale Tallon), recognize that this isn't the year for his club, and sell whatever he can at the trade deadline.  The problem for 'Canes fans, though, is that Ron Francis has been in a position to be honest with himself every year since being appointed to the position in 2014, and a Francis-led club has yet to even see the playoffs. 
Perhaps this is a topic for another story, but hiring a legendary former player from your own franchise to be your GM is officially a terrible decision.  Joe Sakic has run his organization into the ground and Ron Hextall, who has led the Flyers to just one playoff appearance in four seasons, has his club poised to miss again this year. Meanwhile Francis has very quietly allowed Carolina to become a true contender for relocation in the near future.  Maybe it's a bit unfair to aim that last statement at the GM, but Raleigh is widely known as a town that can support hockey, but only if the team is winning.  Under Francis, the team has never won.
Aside from not having the years of growth in the Front Office necessary to make a GM successful, the biggest problem with having beloved former players making the decisions for a team is that once they are in the role, it's really hard to tactfully move them out if things don't go well.  Firing a living legend is a PR nightmare for any franchise, so moving forward, NHL owners (I know you're ALL reading this), let's just agree that no matter how illustrious a player's career was, and how well your fans love him, it's best to just hire somebody who knows how to construct a winning team.
Ok, back to the Hurricanes and how they aren't all that good.  It is worth noting that Carolina is definitely better on its home ice, where it is a downright respectable 19-10-4 this season, strikingly superior to its 9-17-8 road record, which has essentially solidified another missed postseason.
Carolina is coming off of a home-and-home series played on consecutive nights against the Islanders, in which it went 1-0-1 and actually scored eight goals in its win the first night in Brooklyn.  The team is 3-2-3 in the month of March.
If there's one positive to take out of this campaign for the Hurricanes, it's the emergence of 19-year-old Finn, Sebastian Aho, who has flown far under the radar to post 20 goals and 18 assists in his rookie season.  Along with Jeff Skinner and Teuvo Teravainen, Carolina does have some good young talent in the lineup, which could help it get back to respectability in the next few years.  If that doesn't happen though, the Hurricanes may have a new home and a new team name relatively soon. 
STORYLINES
Perhaps the most concerning trend for Minnesota in this slump is that it is no longer playing with leads the way that it has for the majority of this incredible season.  It's a weird feeling to see the Wild chasing every game, but that's what happens when a team suddenly forgets how to score goals.  It's as if the Wild has to scratch and claw for everything it gets right now, whereas its opponents seem to be finding the back of the net with every small Minnesota mistake.  When the Wild is at its best, it's the team that every night takes a mile when it's given an inch, not the other way around.
Speaking of Minnesota's scoring woes, has the Wild actually been running into hot goalies, or is it just making opposing netminders look unbeatable?  I'm going to guess it's a combination of the two, as Corey Crawford and Braden Holtby truly are excellent goalies who stopped combinations of many easy shots mixed with a lot of hard ones. Many Wild players have looked snakebitten the last couple games, getting robbed over and over, and every time Minnesota fails to convert on a golden scoring chance, the opposition seams to capitalize immediately. With mediocre defense and goaltending being run out by the Hurricanes this evening, the Wild needs to find a way to pot a couple goals early and play with a lead for once.  
Eric Staal will play against the Hurricanes in Raleigh for just the second time, after spending twelve seasons with the organization.  With 23 goals on the year, Staal could re-take the team goal-scoring lead from Mikael Granlund tonight, and also give him his highest goal total since '11-'12. 
INJURIES
Martin Hanzal is still out with strep throat, Christian Folin has an upper body injury, and Gustav Olofsson will likely be missing for a while with what Michael Russo says is a concussion.  Marco Scandella sat out practice yesterday, but there was no indication that he wouldn't play tonight. 
It looks like Carolina has most of its lineup healthy, save for a few players I've never heard of.
The Gamethread will post at 5:30PM Central, so stop on by!  Below are the projected lineups, thanks to dailyfaceoff.com, as well as the Tale of the Tape, thanks to @keisarikine.  Thanks for reading!
TALE OF THE TAPE