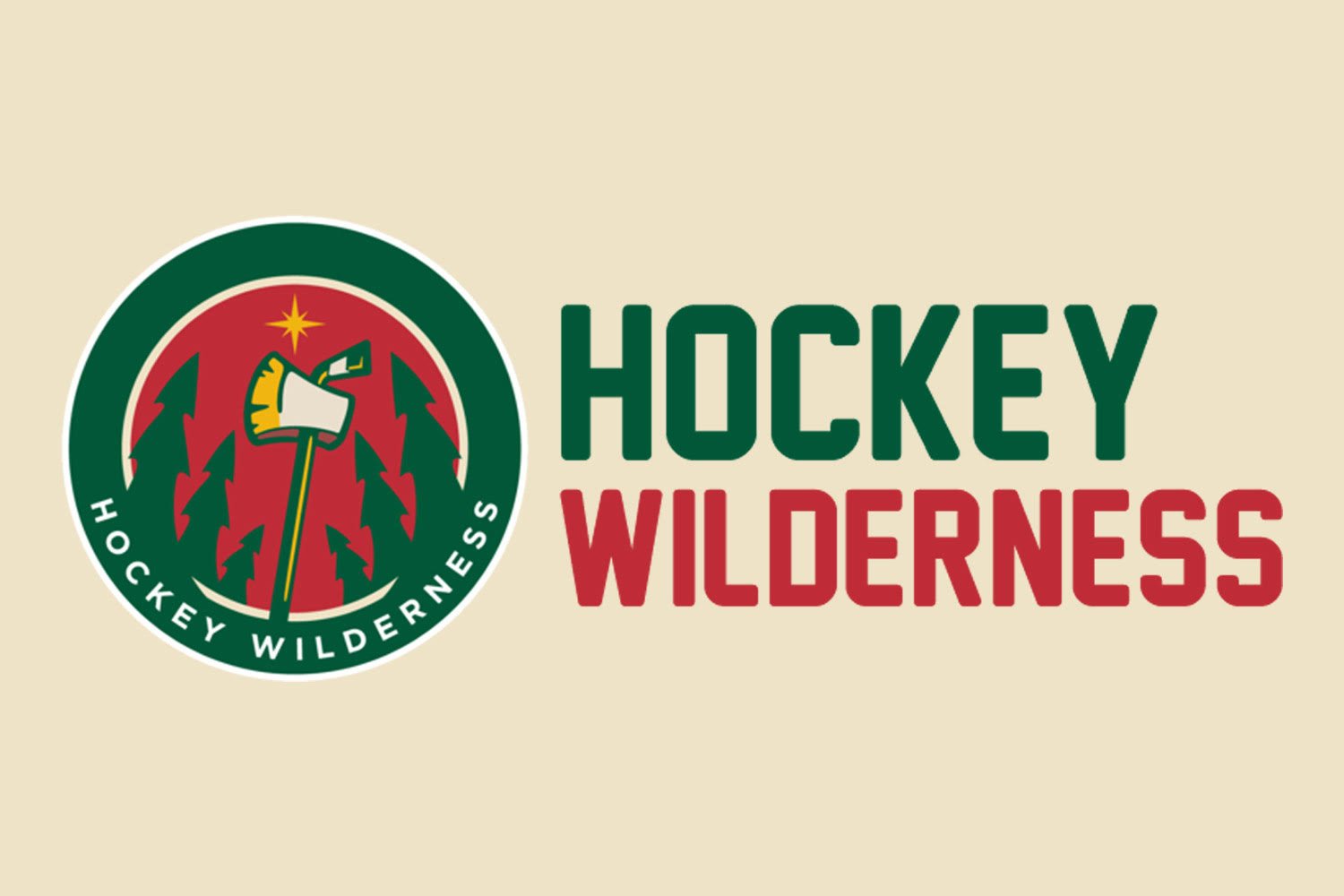 TEN. WINS. IN. A. ROW.
Merry Christmas, Hockey Wilderness!  The Wild is suddenly in the conversation for best team in the National Hockey League…  Is that the best Christmas gift you'll receive this year?  Just three points behind Chicago for the Central Division lead, with three games in hand, the team is playing poised, confident hockey, and after Friday night's 7-4 win over the Rangers at Madison Square Garden, they have their sights set on extending their streak and soon overtaking the Blackhawks.  
These last two victories over Montreal and New York were an incredible exclamation point on what the Wild has accomplished over the past month.  Not only did they win on back-to-back nights, but they did so on the road, facing big-market teams that each have been among the best in the league throughout the season.  If Minnesota has had the benefit of flying under the radar in the national media, perhaps being overshadowed by Philadelphia's recent streak and Columbus's stunning run of its own, after these two impressive victories, the Wild is no longer the best kept secret in hockey, and they will be targeted as a team to beat as we enter 2017.  To continue to pile up points in the standings at such an incredible rate, the Wild will need to have a lot of factors work in its favor moving forward.
SCORING LINES
Coach Bruce Boudreau saw early season success by utilizing his old formula of grouping three big bodies together to create a heavy, assertive line that makes teams pay with strong wall play, aggressive forechecking, and exceptional puck control.  He saw great success with this recipe in Anaheim last year, with the trio of Corey Perry, Ryan Getzlaf, and Patrick Maroon, and saw an opportunity to create a line of a similar make-up by placing Eric Staal with Charlie Coyle and Nino Niederreiter.  Staal's season got off to an incredible start, playing between the two young power forwards.  He posted thirteen points in the first month of the season and quickly quieted anyone who criticized his offseason signing by Chuck Fletcher, but when the lines got shaken up in November, Staal's production quickly diminished.  The line was reunited during the Wild's 2-1 overtime win in Edmonton on December 5th, and it has remained intact ever since.  That win over the Oilers happened to be the first of Wild's ten-game win streak.  Coincidence?  I think not.  In these ten games, Staal and Coyle each have twelve points, while Niederreiter has eight.  This line will need to continue rolling, as it clearly has been dominant for the Wild.  Also, Boudreau might want to think twice before splitting them up again any time soon.
The sign of a great team is having not just one line that puts teams on their heels, but two lines that can score at any moment.  One line can be easily shut down by a coach that is smart about finding the right match-ups, but when there is a second line with firepower, matching up becomes much more difficult.  Boudreau has found that second magical combination with Jason Zucker and Mikael Granlund playing alongside Captain Mikko Koivu.  The line combines speed and creativity with responsible defensive play.  Koivu is playing perhaps the best hockey of his career between the two young, nimble wingers, winning board battles, dominating in the face-off circle, and finding ways to create scoring chances for all three players on the line.  His resurgence coincides nicely with Zucker and Granlund taking huge steps forward this year, with Zucker playing himself into "must protect from expansion draft" status, while Granlund has finally been put into his natural wing position and is flourishing in the role. 
It's almost strange to imagine the Minnesota Wild having two lines producing among the top lines in the NHL, but with Granlund, Koivu and Zucker at eleven points, nine points, and nine points respectively over these ten games, the top six forwards have combined for 61 points since December 5th.  That means these top six are averaging a point per game each over this stretch. If these two lines can stay healthy and continue to dominate with this level of production in 2017, the Wild will be sitting very pretty at the end of the season, and it could very well win the Central Division.
BOTTOM SIX CONCERNS
Since Erik Haula left last Saturday's win over Arizona with a lower body injury, Bruce Boudreau has relied very heavily on the two aforementioned lines to produce offensively.  Mix in a very concerning recent development of Zach Parise once again falling ill, and the make-up of the bottom six is suddenly much softer and less effective than it was in the first half of December. It's weird to mention Parise's name in the same sentence as the words "bottom six," but Staal's line and Koivu's line should absolutely not be tampered with to accommodate Parise when he returns.  It is no secret that Boudreau wants to get Parise producing like his normal self, but the fact of the matter is that Parise will need to not only recover from his illness and his injuries (I'm still not convinced he ever fully healed from his foot injury last month, before taking another slapshot off the ankle in Tuesday's game against Colorado), but he will be forced to find success with Haula and Jason Pominville, who has been a complete non-factor so far this season.  Parise will likely feel like he is stuck on the Island of Misfit Toys whenever he returns, but it would be an absolute crime to split up the current top six.  If the combination of Haula, Pominville, and Parise can figure out a way to produce, while the top two lines continue to roll, the Wild will not only win the division, it could compete for the Stanley Cup.
While Kurtis Gabriel's inclusion on the fourth line has drawn lots of ire from some of my HW colleagues (I personally don't mind some toughness in the line-up… sorry guys), there is simply no disputing that the line was performing very well in its role and had the right mix of speed, size, and physicality with Tyler Graovac centering Chris Stewart and Gabriel.  The trio had a run of games where they demonstrated that they were able to feed off of one another and have an impact on the outcome of the game, while helping Minnesota's entire roster set a more physical tone on the ice.  Haula's injury, however, sent a ripple effect through the bottom portion of the line-up, and all of a sudden, Graovac and Stewart were elevated to roles that neither is well suited for currently (though I believe Graovac still has a lot of upside and can one day be a consistent producer).  The Wild was forced to return to a weird mix of fourth line players, with a small Jordan Schroeder and even smaller Pat Cannone playing with Gabriel in the last two games.  Regardless of the timetable for Parise and Haula returning to the line-up, Boudreau should put Stewart, Graovac, and Gabriel back together immediately, and let the third line chips fall where they may when the Wild return to action in Nashville on Tuesday.
GOALTENDING
There isn't much more that can be said about what Devan Dubnyk has done this season, and the past ten games have been a great sample of what he is capable of doing, most notably knocking off Carey Price and the Habs at the Bell Centre on Thursday night.  A huge key to continued success for the Wild, however, will be getting back-up Darcy Kuemper back to form.  It is obvious that while Boudreau has tried to utilize him and give him chances to succeed, nobody in the Wild organization feels completely comfortable using him in games.  Wild faithful held its collective breath during the third period on Friday night, despite the Wild scoring five goals in the second period and holding a three-goal lead entering the third.  Kuemper made 31 saves on the night, and did look calm in the goal crease for his second consecutive appearance, but he was beaten cleanly on all four of the goals that he allowed.  He is an extremely talented netminder that has been dominant in the past, and he is showing signs of returning to reliability for Minnesota, but the Wild absolutely needs Kuemper playing at a high level in 2017.  Giving Dubnyk a night off every fourth of fifth game will pay dividends in the playoffs, but it will be hard for Boudreau to do that if Kuemper doesn't perform in the games that he plays.  Here's hoping that Kuemper continues to improve as we move forward in the season, as it could be the difference between a deep playoff run and an early exit for Minnesota.
SHORT-TERM MEMORY
Wild players have very much said the right things after their victories this season, taking an "on to the next one" type of approach, which goes hand-in-hand with Boudreau's mantra of "win the week."  This should never change for the team, as clearly the mentality is working for them.  While I hate to admit it, eventually the streak will come to an end, and the Wild will have to shake off a tough loss and get back on the proverbial horse.  The team has been mentally fragile the past few seasons, so maintaining a focus on only the next game will be the biggest key to Minnesota's success for the remainder of the season.  Boudreau has pushed all the right buttons during the month of December, but forgetting about those recent successes and moving on will allow them to continue racking up victories and points in the standings.  If the Wild can accomplish this, they will surely put Chicago in their review mirror and run into the playoffs as Central Division champions at the end of the season.
From my family to yours, Merry Christmas!  Thank you, as always, for reading, and GO WILD!  May the streak never end.