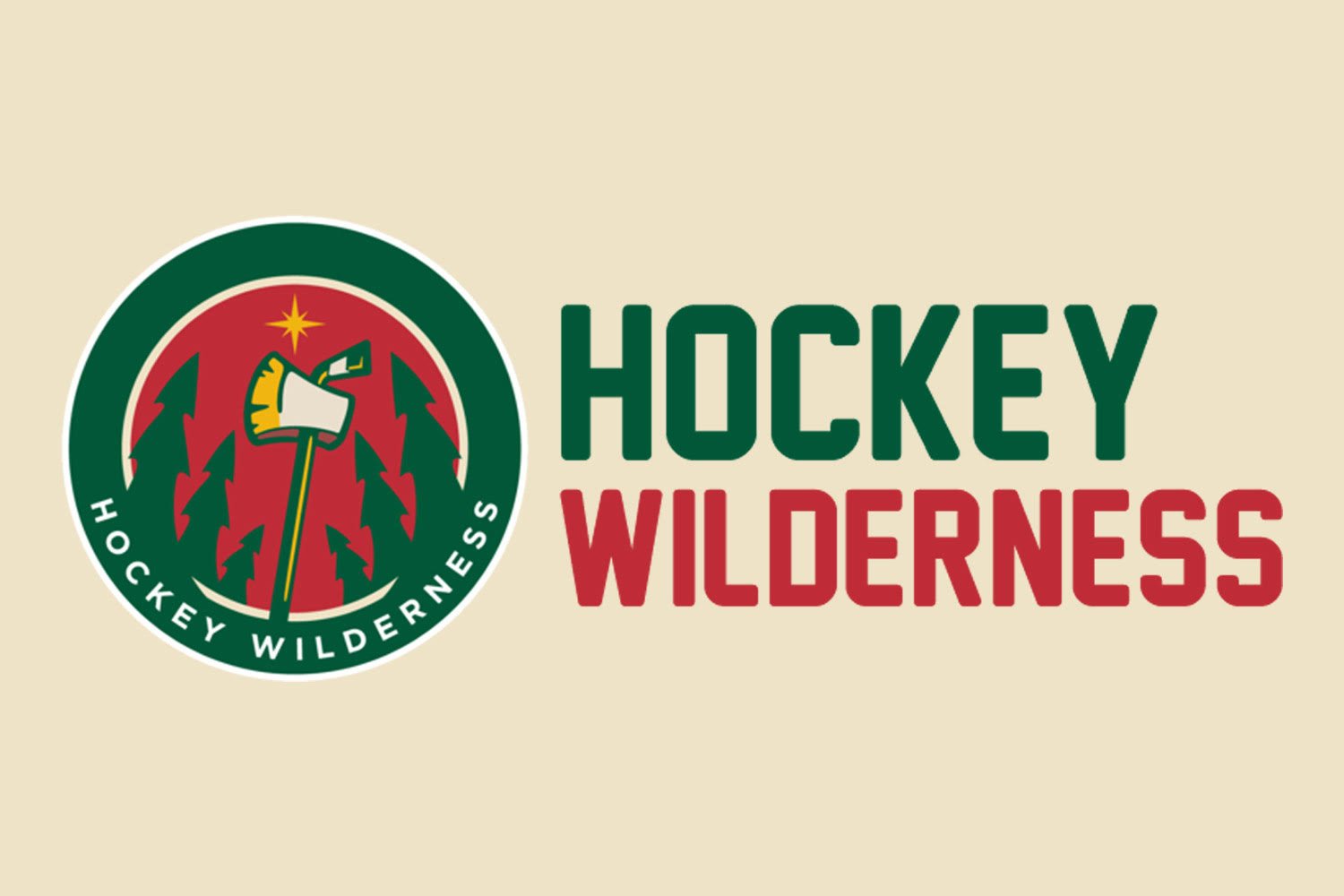 The timing of Steve Michalek appearing on our Top 25 Under 25 series may seem almost too good to be true, but I swear, it has been the plan of Hockey Wilderness to publish this story about him at Number 14 on our countdown for weeks now. It's reasonable for you to think that it was almost too well planned out, but maybe we're just that good. Or maybe Michalek popping up on this list one day after stealing a pre-season win for the Wild in Winnipeg is fully coincidental, which would remind us that sometimes it's better to be lucky than good. Either way, he's here, and he's now seven spots higher on this list than last year.
Michalek came on in scheduled relief of Niklas Svedberg in the third period last night, immediately faced back-to-back Jets power plays, was immediately shelled, and immediately slammed the door shut on a Winnipeg line-up full of their NHL regulars, including all-world shooter Patrik Laine. Michalek robbed Laine with show-stopping saves on multiple occasions en route to a perfect 18-save performance that ended in an unlikely victory. Against a stacked roster, and playing behind mostly AHL players, Michalek didn't allow a goal in the third period, three-on-three overtime, or in the shootout, where he faced Mark Scheifele, Blake Wheeler, and Laine. That's called making the most of an opportunity, even if you aren't put in a situation to succeed.
The 24-year-old Connecticut native's style actually looks a little bit like that of Darcy Kuemper. One inch shorter at 6'3", Michalek has a similar stance and setup in the net to Minnesota's former back-up, and he even wears white and green Vaughn equipment that is reminiscent of the gear worn by Kuemper when he was with the Wild. Kuemper took a lot of heat for inconsistent play during his tenure, but comparing Michalek to him is not intended to be a dig. Kuemper is athletic and very skilled, two qualities I see in Michalek. The issue with Kuemper was not his physical abilities, but rather the mental aspects of the position. If Michalek can find a way to consistently and confidently go into battle every night and give his team a chance to win, it's clear from watching him that he has the skills to one day be an NHL netminder. There's still plenty of upside there, but a bit of a logjam in front of him will demand exceptional play this season for Michalek to have a chance to crack an NHL roster in the next couple of years.
We've been seeing Michalek's name in the organization for several years now, as he was drafted way back in 2011 as the Wild's sixth-round pick. At that time, he was playing for Harvard University, for whom he started 79 games over the course of three seasons. He was only the #1 goalie in his third and final season with the Crimson, when he played 37 games and backstopped his wicked smaht team to the ECAC Championship.
Since leaving Harvard, Michalek has continued to grow at the pro level, demonstrating year over year why he has continued to climb our rankings. Two seasons ago, Michalek performed very well at the ECHL level in his first year as a pro, turning in a 2.42 GAA and .924 save percentage in 24 games, before being summoned to the Always Hungry League, where he posted a 2.63 GAA in 14 appearances for the Iowa Wild. He even got called up to briefly sit on the bench for the big club that season!
Last season, Michalek took on a bigger role, sharing the net in Des Moines with Alex Stalock, who is likely to land Minnesota's back-up role this season. Michalek again posted a 2.63 GAA in '16-'17, but in a larger AHL sample size of 30 games. One would think that his role will only continue to grow, as Stalock moves up to the NHL, although Minnesota did add Svedberg this offseason, which only muddies the waters for Michalek as he enters the '17-'18 campaign.
As he begins to reach the age when we see goalies mature as NHLers, the time is fast approaching for Michalek to either prove he can play at the highest level or remain a career minor leaguer. He took a big step forward last night, but will need to carry that momentum to seize Iowa's goalcrease this season in order to garner attention from the big club in the coming years.
Here are Michalek's career stats for you to peruse, thanks to Elite Prospects.
Also, lest you forget, here is Michalek's famous 63-save LOSS in the 2015 Beanpot.