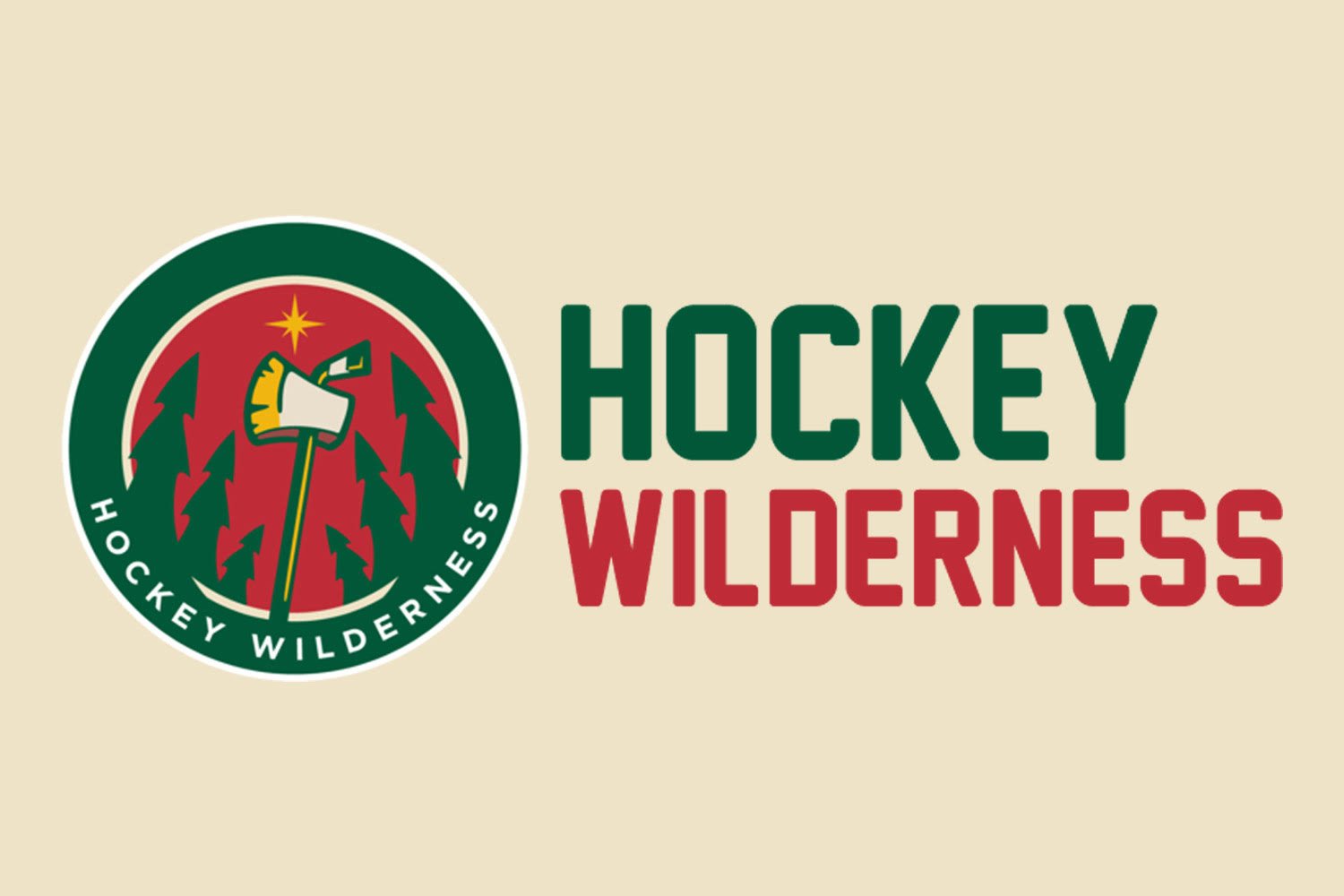 Welcome to the first edition of "Stark Reminders" — a new recurring column about all things Minnesota Wild. In each entry, I'll be highlighting three or four "reminders" based on a specific event, such as a game, the playoffs, or trade and draft news. In the coming weeks, I'll be doing these for each of the Wild's playoffs games as a more lighthearted postmortem. All of my bullet points break down something like this:

Reminder No. 0: Snark Must Be Always

This is where, if I'm writing about a specific game, I'll break down an interesting moment from those 60 minutes. It could be a play, a line combination that worked well, a goal for or against, or any instance that speaks to broader themes about the team's style of play. Sometimes the reminders really are stark. Sometimes the reminders are about a great moment and how the Wild can replicate that going forward. And it always ends like this:

Reminder to the Wild that now is the time to invest in the development of the next goaltenders.

With all of that covered, let's dive in on this first edition.

Reminder No. 1: Wake Me Up When September Ends

No, I didn't choose that title solely for the Green Day

(though that is a nice bonus). The National Hockey League's free agency period begins in October this year. It's scheduled to begin on October 9, or seven days after the end of the Stanley Cup Final based on whichever comes first. Nearly five weeks until then sounds like an eternity, but it does give the Wild's front office time to consider their next steps after another unsuccessful postseason bid.

As they mull over what should be done during the offseason, general manager Bill Guerin and his team will need to keep in mind the situation of salary cap and contracts that the Wild are facing over the next several seasons. The length of contracts signed by Zach Parise, Ryan Suter, and Jared Spurgeon are enough to give anyone nightmares. The total cost of their contracts each season comes in at a whopping $22,651,922. That's a large chunk of the allotted $81.5 million salary cap, and it leaves less than is desired for renegotiating other contracts, luring in unrestricted and restricted free agents, and entry-level contracts (with potential bridge deals down the line) signed by players in the development system.

Here at Hockey Wilderness we've talked at length about Parise, Suter, and Spurgeon's contracts, so I won't hash that all out again. Instead, just keep in mind that their contracts leave only $58.8 million to work with in the next few seasons. That might seem like a generous amount of money to hockey fans, but it's far too little in a world where the length of a contract and the season-by-season salary are increasing while the salary cap stays flat. With all three players having an NMC (no-move clause), the Wild's salary cap is essentially $58.8 million instead of the standard $81.5 million.

The reduced cap space is further complicated when you look at the status of each player's contract. Only three players are unrestricted free agents once the 2019-20 playoffs conclude (Mikko Koivu, Alex Galchenyuk, Carson Soucy), meaning that the team can part ways with their contracts immediately if they so choose. In addition to that, only two players are restricted free agents now (Luke Kunin, Jordan Greenway), which means that the team will also have that amount in cap space to bank on within a season if they choose not to extend their contracts. Four more players become RFAs and six become UFAs after the 2020-21 season, which will give Minnesota close to $23 million to work with at that point.

However, the Wild cannot afford to cool their heels and wait that long to make adjustments to their roster if the playoffs and the Stanley Cup are their goal, as they've stated time and time again. The first step of the plotting for free agency in October is for the front office to assess those five contracts and determine if they stay, if they go, and what they could get in return if they choose to move them. Before the Wild can begin looking at the names on the free agency market, they have to look within their own house first to determine just how much wiggle room they're allowing themselves now, and down the road with changes to other contracts on the books.

With the current roster, going deep in the playoffs has been about as rare as the Sphinx statue coming to life and frightening the daylights out of some poor tourist with one of her riddles. The Wild will have to make changes — and major ones at that — if they want to advance in the postseason next year. I'm not talking one or two of the smaller contracts under $3 million; I'm talking about a significant overhaul of five (or more) players who are on extensions and bridge deals within the next 12 months. By trading that many players, the team can open up $10 million or more right away, which they could then use to land several big signings that can make an immediate and lasting difference on the ice.

For example, think about just how different it would have been if Minnesota had been able to sign two or three Mats Zuccarellos instead of just the one. And that's what they'll need if they want to stick around in next season's playoffs — two or three players capable of setting up goals in all kinds of situations and also netting more than a few for themselves. It would be a startling contrast from the non-existent production within the middle and bottom lines and pairings fans saw this season.

Given the uncertainty about the future of sports in 2021, the NHL's free agency period this fall may look vastly different than in years past. Players with negotiating power may be more content to stay with their current team rather than relying on their modified trade or move clauses. Teams may be more reluctant to part with players that are already an integral part of the chemistry even if the production is middling or just plain good (but no better). After all, how many times have fans watched as their team traded away a middle- or bottom-six guy with decent production for a rising star on another team, only to have that star's power fizzle out? The answer is a lot more times than fans would like to admit. Safer to stay with the guy whose numbers are okay, and is a known entity, than someone that could get the yips and not score a goal in 20 games or more.

However, Minnesota has been known to come up with some truly off-the-wall ideas when it comes to trades and contracts (Victor Rask for Nino Niederreiter, I'm looking at you), so it's not all that unreasonable to assume they would be willing to go for unusual trades in unusual times. And they will need to do so this offseason if they want the 2021 offseason to be much, much shorter than in past years. Koivu, Galchenyuk, Soucy, Kunin, and Greenway's contracts are their jumping off point. That should be followed by the 12 other players on the roster that do not have no-move or no-trade clauses attached to their deals.

Reminder to the Wild to do something bonkers in October, like a massive overhaul to become the new juggernaut in the league.

Reminder No. 2: I Gotta Wear Shades

Two musical

in one column? What is happening? Regardless, the future is bright for the Wild. They will pick decently high in the first round of the NHL 2020 Entry Draft at No. 9. (The draft is tentatively scheduled for October 9-10.) It's no secret that the 2020 draft class is loaded with talent. In their mock draft, two of the three NHL.com writers predicted that Minnesota would pick Anton Lundell, a center from Finland's pro league. At 6-foot-1, Lundell is a good size for a center, and his two-way left-shot skill would be a boon for any line combination. During Liiga's season, he averaged only 15:49 ice time through 44 matchups, but registered 162 shots, 10 goals, and 18 assists within that time constraint. With Koivu becoming a UFA this fall and Eric Staal still on the books for another two seasons with a modified no-trade clause, the Wild have to begin drafting and developing replacements for them. The sooner Minnesota gets a reliable center in their development system and ready for time in the NHL, the better for the forward corps.

While two of the three authors picked Lindell, one picked Yaroslav Askarov when predicting whom the Wild might draft in October. Askarov is a 6-foot-3 goaltender that has proven solid in the net. While his performance at the IIHF World Junior Championship left something to be desired, his development thus far has been truly excellent. Aside from his time at World Juniors, his goals against average never climbed higher than 2.45 (his lowest GAA was 1.40), and his save percentage never dipped below 0.913 (his highest was 0.948).

Devan Dubnyk and Alex Stalock are on the higher end of the age range for goaltenders in the NHL, so drafting someone like Askarov would be ideal for the long-term. Dubnyk becomes a UFA in the 2021-22 season with $4.3 million and a modified no-trade clause next to his name in the books. Stalock has no clause next to his name, but becomes a UFA one season later than Dubnyk (2022-23). His contract is only $785,00, so it's not a pressing drain on the resources. However, his age and decrease in effective goalkeeping, combined with Dubnyk's own struggles in the net, have made it so that goaltending is one of Guerin's top priorities this offseason and the next offseason as well. Goaltenders can take longer to develop in the minors, so getting someone as good as Askarov in October and placing him in the development pipeline right away would be a good choice for the future of the goaltending tandem in Minnesota, as well as the money available for landing another netminder.

Minnesota has a pick in each round of the draft except for the third this year. Many of the future stars of the league have been predicted to go in the second, third, and fourth rounds solely due to the overwhelming abundance in the draft class as a whole. Minnesota has an opportunity to set up the roster for future success if they draft with regards to talent and upcoming needs, not immediate ones. It's clear that Minnesota will be doing something regarding the roster in October to make a quick impact for the 2020-21 season, but drafting will not be that something. Drafting is the long-term investment, with the payout coming one, two, or sometimes three years down the line. If Minnesota gives in to the panic about the team's record through this season and postseason, they could end up drafting the wrong players, based on what they need for the start of the season in December, instead of two-ish seasons down the road when older players have retired and contracts have rolled off the books.

Reminder to the Wild to stick with the plan and draft wisely (but seriously, please draft a goaltender somewhere in there).

I'll be back early next week with my next "Stark Reminders," talking about a few key moments from Game 1 against the Vancouver Canucks.