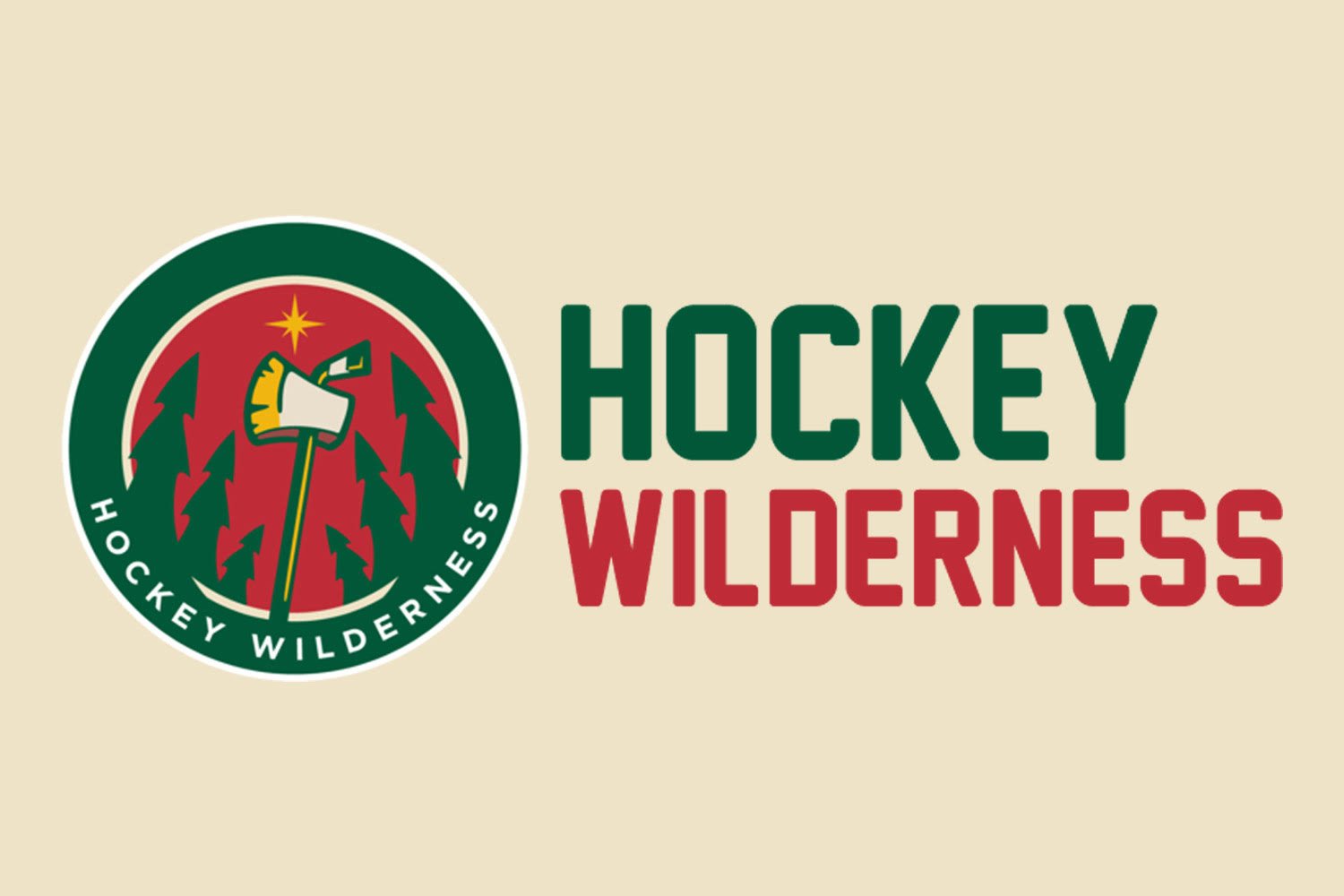 MINNESOTA WILD AT FLORIDA PANTHERS
6:30PM Central, BB&T Center, Sunrise, Florida
TV: Fox Sports-North Plus
Streaming: Fox Sports Go app
Radio: KFAN 100.3 and affiliates
Alright, guys!  Alright!  That's enough!  Funny joke, but you can all get back to your normal ways of dominating every game now.  Cool?
Good morning from the friendly skies, where I am winging my way down to sunny San Diego to celebrate the big 3-0 for Mrs. Pants.  Make sure to wish her a Happy Birthday in the comment section! Also, Greguisition has very kindly agreed to cover Sunday's Game Preview, so please treat him well while I'm away!
Brace yourselves, because I'm about to say something slightly blasphemous about our beloved Minnesota Wild [looks around to make sure there are no eavesdroppers, lowers voice, moves closer].  The team hasn't been all that good since trading for Martin Hanzal and Ryan White.  It doesn't make a ton of sense, because when the trades occurred, the general prevailing sentiment was that adding NHL-proven talent could only help an already deep team get even deeper.  But clearly the trades have so far not had the desired impact on the team, with all forward lines suddenly looking off-kilter, including those that were together before the trade deadline (so… Mikko Koivu's line). 
Now, as I wrote about in this morning's Walk, there's been talk that the Wild has been dealing with norovirus since eradicating mumps from the dressing room.  As I sip my bloody mary, I'm reminded that a mumps/noro combination is one of the few cocktails that I am not interested in tasting.  Those two illnesses have coincided nicely with the post-trade era of the '16-'17 Wild, so hopefully it's just happenstance that the Wild is suddenly playing its worst hockey of the season.  If consistent illness has been the case, then you can make the argument that we still have yet to see what this team is capable of when all lines are healthy. Chemistry doesn't have anything to do with a team's players looking like they are incapable of lifting their arms and legs, so there could be something to the argument. The team really looked dead to the world for two periods last night, which is not something we have seen even once this season.   
On the other hand, if illness hasn't been a huge factor the last couple of days, then Bruce Boudreau and Chuck Fletcher are very much correct to be alarmed by how the team has performed since giving up a first round pick, second round pick, and other stuff to snag two players from the worst team in the NHL.  We'll have to wait and see if this is just a phase, but things don't get too much easier here for the next few games.  Regardless of the team's health, it will absolutely be on tired legs again tonight, after having played last night.  Plus, we're likely to see Darcy Kuemper in net tonight, who will be looking for a bounceback from his ugly performance last week in Winnipeg.  Get through tonight, and the rewards on the other side are looming games in Chicago and Washington. Yikes.
The night may get a little darker before the dawn, but I believe the dawn is coming, so don't panic, Wild fans!  Boudreau has given us plenty of reason to believe in him and in this team, so he'll figure it out.  Fortunately, we have a month left before the playoffs to work out these yips… or chemistry issues... or mumps… or norovirus… or whatever it is.
FLORIDA PANTHERS
Much like the Wild's opponent last night in Tampa Bay, the Lightning's rivals to the south, the Florida Panthers, are still clawing (pun intended) to try to stay in the playoff picture.  Also like the Lightning last night, the Panthers enter tonight's game with 69 points (nice) in the standings. 
With the Lightning beating the Wild last night, it moved two points ahead of Florida for sole possession of fifth place in the Atlantic Division.  For the Panthers, that means that they now have Philadelphia, Tampa Bay, Toronto, and the New York Islanders to hurdle in order to get back into a playoff spot.  While the six-point gap does not seem insurmountable by any means, jumping over four desperate teams in the last month of the season does not seem likely, unless Florida can put together a serious winning streak that starts in the next couple of days.
It's been yet another bizarre season in the front office for the Panthers.  After Dale Tallon was booted out of his GM role, the team fired Head Coach Gerard Gallant and famously put him in a taxi cab to nowhere, replaced him with the Monopoly Man, also known as Tom Rowe, and then gave Tallon his job back.  Even owner Vinnie Viola got on the roller coaster by being named Donald Trump's Secretary of the Army, and then withdrawing his own nomination due to business concerns.  Like I said, it's been a weird year in Sunrise.
At ice level, there isn't much of a scoring punch to this team right now, with Vincent Trochek, Jonathan Marchessault, and Aleksander Barkov leading the way with 22, 19, and 16 goals respectively.  After that, there just isn't much left, aside from some 45-year-old guy with a mullet.  The Panthers as a team rank 25th in the NHL in goals scored on the season.
Contrary to the Lightning's approach at the deadline, the Panthers opted to buy, in hopes of finding that very necessary hot streak.  Unfortunately for Florida fans, the guy they snagged on the trade market was none other than Thomas Vanek.  I kid, I kid.  Vanek actually had a solid season going with the Detroit Red Wings, despite that team being terrible, which made him a viable and attractive acquisition.  After posting 15 goals and 23 assists in 48 games with Detroit, Vanek has scored one goal with Florida in three games.  Since Vanek was a last-second scratch due to injury when Detroit visited Minnesota last month, he has yet to face his old team.  Looks like that will change tonight.
The Panthers have lost three games in a row, and will be without Roberto Luongo tonight, due to injury.
STORYLINES
Back to Hanzal, it's not really fair to criticize a guy that has only been with the club for a few games and has constantly been bounced around a lineup with which he has very limited familiarity.  Plus, he's 6'-6" tall, plays hockey for a living, and could definitely beat me up, so who am I to criticize?  But the fact is he hasn't looked all that great in the Iron Range Red.  He was a key cog in the broken machine that is the Arizona Coyotes, but the idea behind trading with teams that have been out of the playoff hunt for months is that you can pluck their best players, put them in lower roles on good teams, and have them contribute.  If Hanzal has been at his best, then we surely got fleeced in that trade, because he looks a step behind the rest of the team, which has also looked slow and sloppy the last few games.  Here's hoping he's still just acclimating to his new environment.
The Star Tribune's Michael Russo alluded yesterday to a couple potential changes on the horizon, noting that Jordan Schroeder is eager to get back in, and Charlie Coyle is on very thin ice with Boudreau.  On back-to-backs and with the team looking incredibly sluggish, the speedy Schroeder would make a lot of sense to slot back in tonight.  I don't know that I'd say Coyle has been so bad he deserves to get scratched, but man this has been a tough season for this guy.  He's our last hope that the Wild got any value in trading Brent Burns, who has famously blossomed into one of the best players in the world. Coyle has shown in the past that he's capable of being one of Minnesota's best players, so like his team, let's hope that he's just going through a phase, because in the short-term memory, things haven't been good for Charlie.
With Christian Folin out with injury and Matt Dumba sick, Gustav Olofsson and Nate Prosser both played in Tampa last night.  After mentioning recently that I really thought Olofsson looked to fit on the NHL roster, he really seemed out of sorts last night.  I noticed several bad passes and turnovers in the Wild's defensive end, and he got beaten quite a few times by some of the Lightning's more gifted forwards.
I know, a lot more negativity in this Game Preview than most, but like I said, things will get better for the Minnesota Wild.  It is simply too good of a team to flail through the rest of the season. 
INJURIES
Folin is still out. Dumba... Not really sure.
As previously mentioned, Luongo is sidelined with a lower body injury.  Florida's star forward, Jonathan Huberdeau, missed most of the season because of an achilles injury, but returned at the beginning of February.
Below are the projected lineups, thanks to dailyfaceoff.com. The Tale of the Tape is brought to you, as always, by my good pal @keisarikine. Thanks for reading!