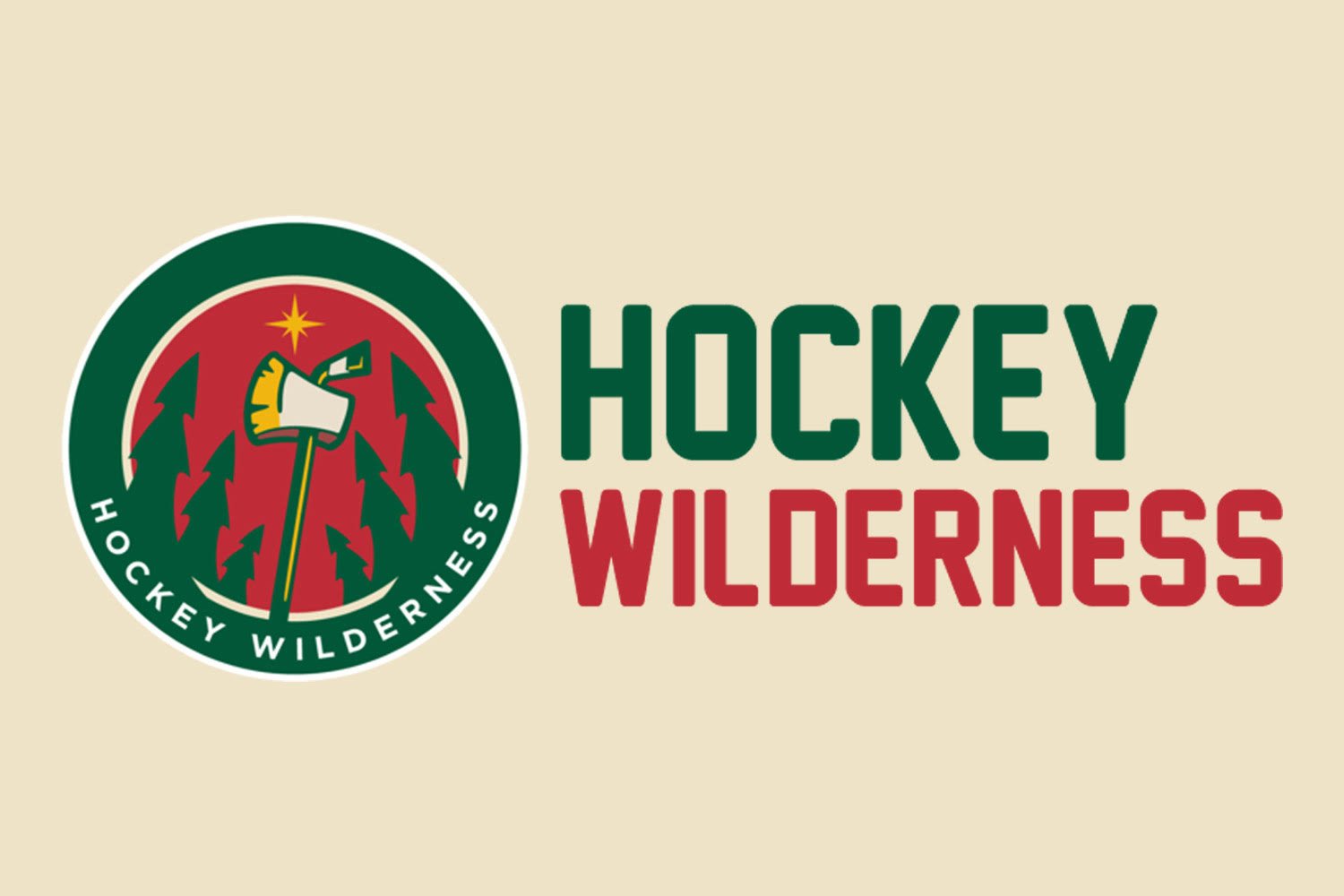 It's game day and it feels like forever since the Wild played, which kind of feels like a theme for the Wild at the start of seasons, but I could be wrong. The hope is they've taken these few days off to rediscover themselves and are ready to turn this ship around. A bit interesting that it's only the 3rd game in to the season and it's already a gut check. 
I won't peg this as a "must win" since there are 79 more games after this and as much as we want them to have gone 82-0, it's just not possible. However, I'm pretty sure I've accomplished that feat while GMing the team on an NHL game. Perhaps I need to sit in the big boy thrown? Not a good idea since I would be wheelin' and dealin' after every game. Enough of my celebration of excellence, let's move on to tonight's match up against the Black-Hawks (make sure to enunciate). Let me reiterate, this is not a MUST win situation, but It's highly important. Not sure the Wild really want to go 0-3 (I consider the shootout a loss) out of the gate while having dropped 2 of them to central division foes. A lot of focus has been on the negative aspects of this team, which is warranted. I'll try to spin a few of the #SilverLinings out of it and maybe help brighten your gloomy day. Seriously, I feel like I haven't seen the sun since the last Wild won a game. Which was like the bicentennial?
Last Year's Start
Great news, the Wild started out 0-2 last year and were headed out to Chicago to face-off against the highly annoying Blackhawks and their fans. I can only assume Wild fans were ready to throw in the towel on that season too. In surprising fashion, they came out and took it to the Hawks and walked out of United Center with a W. The two losses last year right off the bat? Detroit and Carolina, I would rate those two as garbage teams and that's the nice way of saying it. I don't want to say the 0-2 start this year is fine but Colorado and Las Vegas are quality teams, if not, the upper echelon. Maybe not Colorado, but they could be there soon. At this moment, Chicago looks like their offense is back so it's going to be a real test. The Wild have a chance to make a statement and for the sake of our sanity, I hope so. Otherwise buckle up buttercups, we are in for a long season.
Dubnyk's Start
There is no question that Dubnyk is the MVP after two games, he's the only reason the rest of the team had a chance to win. I don't really want to be too picky but if he makes one more stop in each game, we probably win. Is that too much to ask?
For real, the man has been great and we all can see it. The downfall is how long can he sustain this while the offense has been nonexistent. Hopefully, the burden will not be on him night in and night out. The offense will need to pick him up at some point, its just how hockey works. That hopefully turns around against the Hawks and their terrible goaltending.
Time Off
As I mentioned at the beginning, the Wild had a nice 4 day break after only their 2nd game. What is with the NHL schedule? This will be something I dive in to at a later date. I know the anticipation will kill you but be patient. The Wild have better taken these 4 days to collect themselves and figure out their game. They aren't going to learn how to skate faster but they can scheme against a quick footed team to help their chances. Can we bring back the neutral zone trap that allowed some obstruction hooking and holding? That would be a tremendous help. Maybe we just start with moving around on a 2 minute power-play first and we can expand from there. Baby steps.
They Are Still Healthy
I'm really scraping the bottom of the barrel here for another positive and the last one, the Wild still have their health. At any given point, an injury can demolish a season. Right now, the entire team is intact, and now we play the waiting game to see if they gel. Ah, the waiting game sucks, let's play Hungry Hungry Hippos.
I know that it's basically the same team as last season but because of several injuries the line up was changing on any given night. This will be game 3 of the season and the line up is fully intact. The only change would be to sit someone in the press box to help spark something. Sadly, J.T. Brown will not be the answer. We will continue to pin our hopes and dreams on the same lineup.
I have my right to change all my opinions after this game. If we lose and go to 0-3 and only score 1 goal or less, this season is a write-off. If we lose but score more than 1 goal, I'll hold out hope for one more day. If we win, I'll set my quad chair out on Kellog and wait for the parade. I'm holding on by the unraveling thread of our hope for a Stanley Cup banner or I would take a division banner. Hell, can we get a banner for being a wild card team? I'll take anything at this point for something to hold on to…
Good luck tonight boys. Don't make me set my Wild gear on fire, since burning pro sports apparel is all the rage now. I'll keep my Koivu jersey though, that thing is priceless!