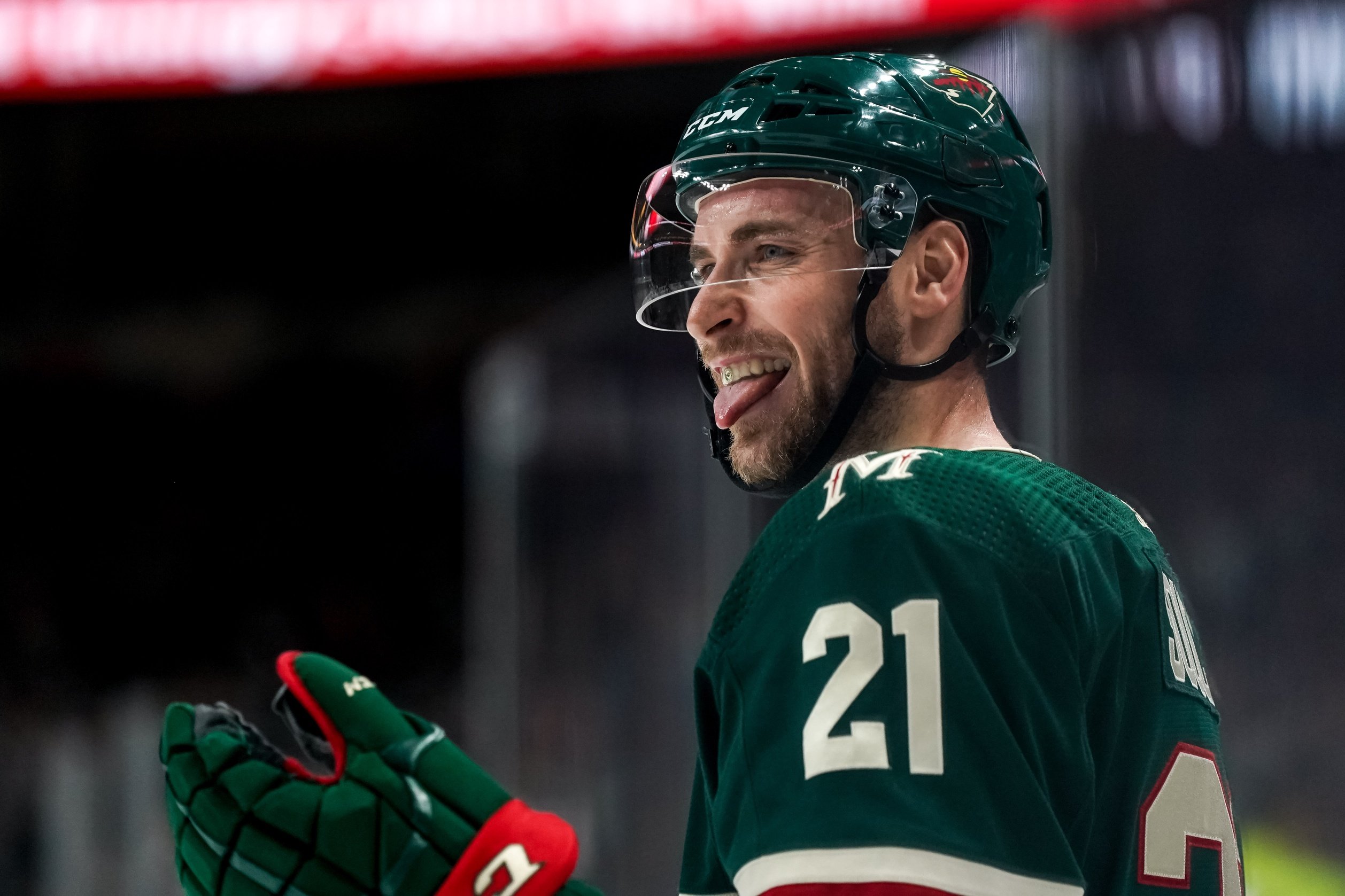 In just six short months, there will be 32 full-fledged NHL teams. The Seattle Kraken will hold their expansion draft on July 21, 2021, operating under the same draft rules that allowed the Vegas Golden Knights to come to life in 2017.
The Kraken will select one player from each team -- except for the Golden Knights -- to form a 30-man camp. So how does the expansion draft work? And more importantly, who can the Wild expect to lose?
The official protected lists are due to the league by July 17, so the best we can do right now is speculate. According to The Athletic's Michael Russo, the Wild will protect Zach Parise, Mats Zuccarello, Kevin Fiala, Joel Eriksson Ek, Ryan Suter, Jared Spurgeon, Matt Dumba, Jonas Brodin and Kaapo Kahkonen. Parise, Zuccarello, Suter, Spurgeon, and Brodin all have no-movement clauses. Kirill Kaprizov and Matt Boldy would also be exempt.
This leaves forwards Jordan Greenway, Ryan Hartman and Victor Rask, defenseman Carson Soucy and goalies Cam Talbot and Alex Stalock.
How Does the Expansion Draft Work?
Current NHL teams can protect either seven forwards, three defenseman and one goalie or eight skaters and one goalie under these conditions:

All players who have no-movement clauses and also decline to waive those clauses must be protected.

All first-year and second-year players and all unsigned draft picks are exempt from Seattle's selection. These players don't count towards the club's protection limits.

On the other hand, current NHL teams need to have specific players available as well, under these conditions:

One defenseman who is both under contract for the 2021-22 season and has played at least 40 NHL games last season or at least 70 NHL games in the last two seasons.

Two forwards who are both under contract for the 2021-22 season and who have played at least 40 NHL games last season or at least 70 NHL games in the last two seasons.

One goalie who is either under contract for the 2021-22 season or will be a restricted free agent when his current deal ends at the end of the 2020-21 season. If the current club chooses to make this goalie available, the goalie must have received a qualifying offer before the team submits their protected list.

Those players with potential career-ending injuries and have missed more than 60 previous consecutive games can not be used to satisfy these requirements unless the NHL approves. These players could also be deemed exempt from Seattle's selection.
Why Seattle Will Take Soucy
The Wild have one of the best defensive lineups in the league, and they have the depth to prove it. Seattle would likely aim to capitalize on Minnesota's strengths and operating under these predictions, which means Carson Soucy will soon be a member of the Kraken.
Soucy would be an excellent addition for Seattle. Coming off of the most complete year of his NHL career, Soucy put up 14 points (7 goals, 7 assists). At 6'5", 211 pounds, he has the body to be a solid defensive defenseman. His defensive instincts are arguably his strongest suit, and Soucy can read incoming players, particularly in transition. During his rookie season, he averaged roughly 15 minutes while playing on the third pair. He ranked fourth in goals among NHL rookie defensemen and tied for fourth in plus-minus with a plus-16.
Soucy re-signed a three-year, $8.25 million deal with the Wild last October for an annual value of $2.75 million. His contract makes him one of the more affordable picks from Minnesota's roster and could set up the Kraken's defensive core for years to come. He also offers versatility, as he can play either side of the defensive wing, creating more pair combinations for Seattle.
Among these 30 players, 14 must be forwards, nine must be defensemen, three must be goalies and the remaining four can be of any position. Twenty of the 30 players chosen must be under contract for the 2021-22 regular season.
It's too early to tell if Seattle will be able to pull off a Vegas-like draft, setting them up for unprecedented early success. It's hard to say who teams will protect on the roster and who will be left exposed. But if nothing else, this expansion draft should hurt less than Vegas's, where the Wild lost Erik Haula and Alex Tuch. May they rest in peace -- they're not dead; they just play for the Nashville Predators and Golden Knights, respectively. And honestly, that might be worse.