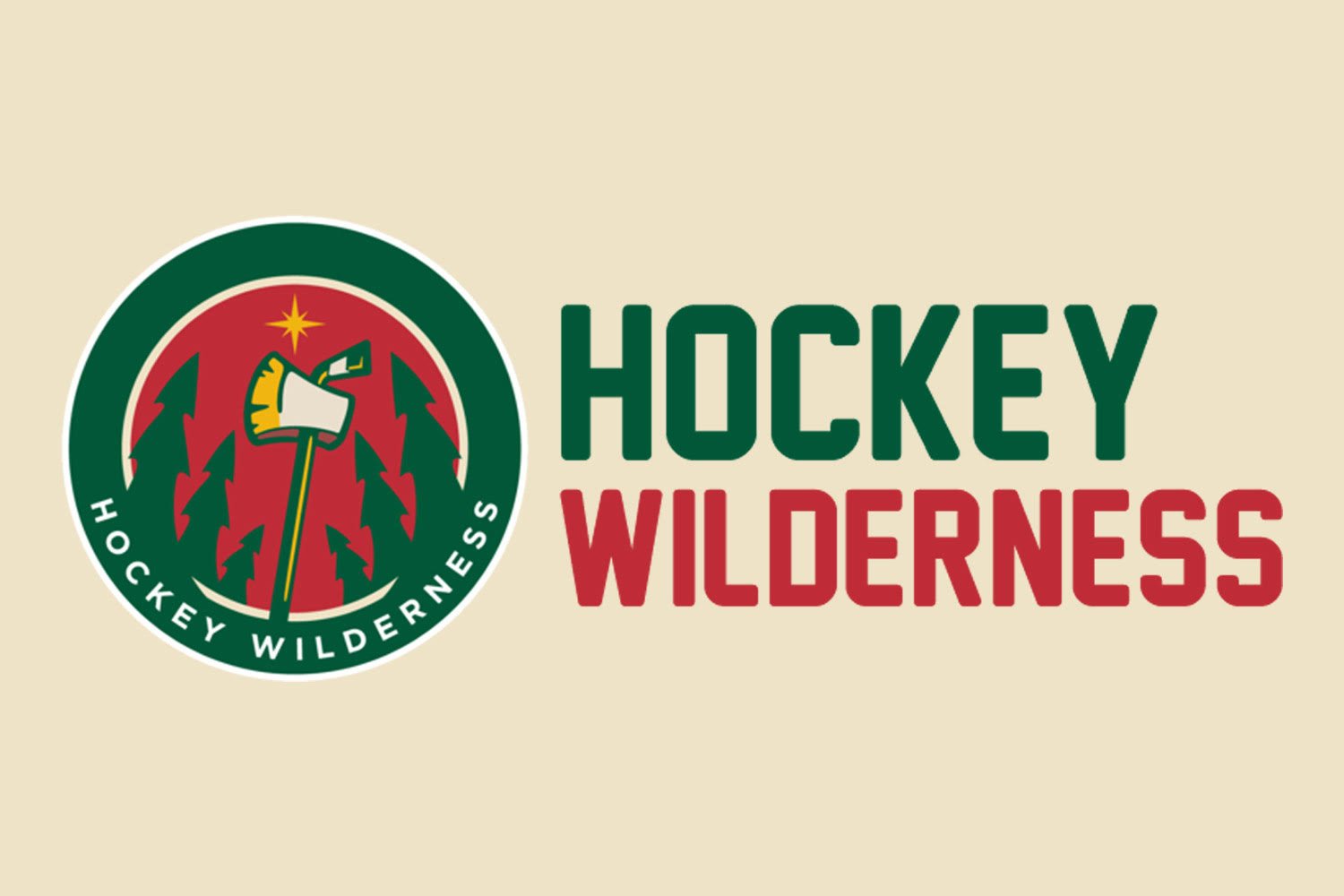 Was this season a success or a failure?
I think that is a question that's going to dominate the discussion for a little while, and just to go on the record about it, I think that both opinions are equally valid.
That said, I'm not in any position to tell you how you should feel. If you want to be a glass half-full person, it's perfectly reasonable. If you succumb to the bitterness that comes with a series sweep, it's totally understandable.
As you might know, Joe and I are about to wrap up our first year of running Hockey Wilderness, and we're really pleased with how it's gone. We've grown so much in our readership- our increase in pageviews this season puts us as one of the top-growing sites on SBN Hockey. The podcast is going well, I think our articles are only getting better and better, we're bringing more and more voices into the fold.
And a lot of it is thanks to you, readers. You're a great bunch. We know a lot of you share our work, we know a lot of you diligently read what we write, and we know that you're a smart bunch. They say "Never read the comments", but that doesn't apply to you guys. You're always smart, non-reactionary, and there's very little flaming/trolling/harmful discussion that goes on there. Like I said, you guys are great.
But it's not just you who makes us succeed. There've been a lot of good, smart people working very hard on doing this site for you all. They don't do it for money, and they don't always get as much credit or recognition as they deserve, but they're a very passionate bunch that I am very grateful to call my colleagues.
Felix, Vincent, and Dan- It's unfortunate that you all had to resign during the season, but I want to thank you for your contributions when you were here. Best of luck in all that you do, and I'll have to make sure to read your work when you make returns to the Wild blogosphere.
Satchel_Paige and goon48 (Steve and Eric)- I know that writing about non-NHL hockey on an NHL hockey blog can feel thankless at times, but for the many Wild fans that enjoy either the high school and college games, it mattered. I think you did very well in our first year of running dedicated high school and college content, and I can't wait to see what you guys can do once next season rolls around.
TCMooch and BjvCampbell (Mike and Barry)- Speaking of thankless, I did Wilderness Walks for a long time, and I know those can be a grind, and can be taken for granted. You guys put them out there, and they're entertaining, they're good, and most importantly, they're dependable. When people go to work, they're there. It sets the tone for the rest of the day, and I'm incredibly grateful that you do what you do so well.
the_dexter (Declan)- Speaking of dependable, you should also get some recognition for carrying the load with Game Previews and Game Threads, of which there were a lot. I wouldn't imagine doing so many would lend itself well to maintaining passion, but you managed to keep that in your previews. Also, thanks for defending Vanek against the hordes who wanted him drawn and quartered.
1SadClown (Tiffany)- Tiffany, look around the Wild blogosphere. No one covers the Iowa Wild like you do. Your coverage of the AHL players was excellent, and you were the lynchpin of our draft coverage. The draft is only a month and a half away, and you're the reason I can't wait to start covering it.
Alec Schmidt- I don't think anyone in the Wild blogosphere combines stats, the eye test, systems while making it accessible as well as you. Playing the System is a home run.
Alex_Hennessey- I have a weird schedule, so I don't always get to stay in the loop around the rest of the league. Your All-NHL teams were a great primer for me to figure out what the heck was going on with the other 29 teams, so thank you.
Dakota Case- Wild Weekly Planner is one of the most useful features we have on Hockey Wilderness, but you made it more than useful. It was also a damn good read. Thank you for putting a lot of effort into them- it showed.
Dustin Nelson- You brought it at Gone Puck Wild all season, and I'm excited to see you bring it here next year. I've always respected your work, and am glad to have you on board!
ReinaDeLaIsla (Angelica)- I'm really glad that you've stayed with us despite writing for seemingly everyone else on the internet, too. I've no idea where you find the time. Even with your many commitments, you've been able to bring a smart viewpoint on many important issues. In particular, our discussion of Josh-Ho Sang on your appearance on the HW Podcast was one of my favorite conversations I've had on the show.
mntrumpeterguy (Chris)- You've been here for just a year, now, but it feels like much, much longer. I've always appreciated your willingness to contribute in whatever way possible, and it's been an honor and a privilege to see you grow as a writer. Congrats on your great year, including your gig at Northern Pitch, and most importantly, your marriage.
Ger Devine- I think no greater tribute to you exists than how much I've missed you over these past couple of months. You're The Bunk to my McNulty (which is weird, because of Dominic West being Irish), and it's always good to have you to bounce ideas off of, help me work through things, introduce me to the Wu, and of course, knock it out of the park with your articles.
Joe Bouley- I don't think I'd rather do this with anyone but you. I think we compliment each other very well, and the relationship that I have with you means that we make a great team. The results speak for themselves, you've got a lot to be proud of. So let's bask in that this weekend, and come back Monday working hard to make Year 2 even better.
NOTE: We'll be here all offseason, bringing you fun features as well as important coverage about the draft, free agency, and more!
**EDIT
Now Tony, you didn't think you could get away with it that easy, did you?
Now I understand it's not really kosher to pat yourself on the back, but I would be remiss if I didn't extend credit your way as well. Your behind the scenes work goes unnoticed by everyone, and that is just a sign that you're doing it right. Maintaining your work schedule, pumping out podcasts and articles at pace is no easy task, yet you accomplish this and so much more. Your analysis opens the door for meaningful conversations, and your kind candor with the readers is something this place has never had before, and it shows by how little we have to reel in the comments section from the brink of total anarchy. From myself, and the rest of the staff, thank you, thank you, THANK YOU! For all you do and all you've done, making Hockey Wilderness one of the most welcoming and informed places for our passionate fanbase to discuss the sport we all love.