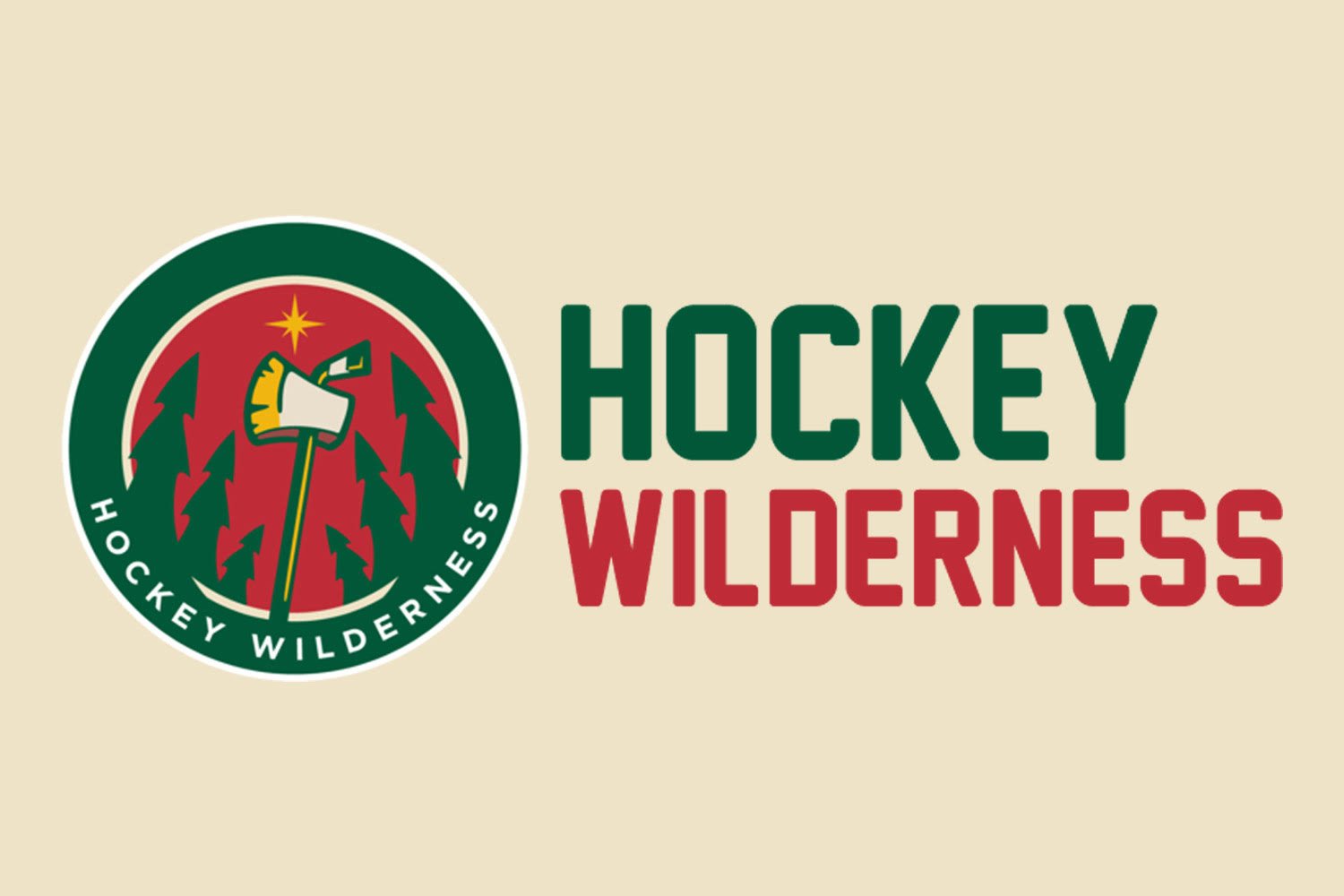 Once a year, the entire SB Nation NHL network comes together for a mock draft. Each team brand, of course, chooses for their team. That means the Pensburgh folks pick for the Penguins, the Arctic Ice Hockey people pick for Winnipeg, and so on. Last season, the Minnesota Wild traded the first round pick away in the Martin Hanzal trade, as Chuck Fletcher took the top center available off the market to improve the overall depth of his team that finished second in the Western Conference.
We all know what happened. The Wild imploded due to shoddy goaltending in the month of March, even though the team's possession numbers improved. Ryan White was a disaster, and the trade's problems were only exacerbated by the Wild's flop in the Stanly Cup First Round to the freaking St. Louis Blues and Jake - Effing - Allen.
Without a pick, in last year's draft, you can bet that we, at Hockey Wilderness, are delighted to be back in the fray again. And the Wild have a new general manager at the draft table. How exciting!
Looking to make tweaks, just as Paul Fenton has been tasked to do by Wild owner Craig Leipold, we looked to make a trade to move up in the first round. We were approached by Broad Street Hockey with a trade involving a Minnesota forward for Wayne Simmonds. We countered by offering up Charlie Coyle and the 24th pick for Simmonds and the 19th pick. Fair, yes, but BSH balked, looking for Mikael Granlund, Nino Niederreiter, or Coyle with another pick, like a 3rd rounder attached to it. Again, we countered with the Coyle offer with pick number 63 for Simmonds, number 19, and number 112. Unfortunately, this trade never came to fruition, but not for the lack of trying.
By the way, Philly took Vitaly Kravstov at 19, and Los Angeles took Hopkins native K'Andre Miller at number 20, whom we were targeting if we were able to move up to 19. Bummer.
With the 24th pick in the SB Nation Mock Draft, Hockey Wilderness, on behalf of the Minnesota Wild selects...
Just 17 months ago, the Minnesota Wild's prospect pool looked like the envy of the NHL. At the World Junior Championships in 2017, the Wild were incredibly well-represented.
Joel Eriksson Ek was scoring goals for Team Sweden. Luke Kunin and Jordan Greenway formed a speedy shutdown line for Team USA. And Kirill Kaprizov blew everyone away, scoring 9 goals for Team Russia en route to being named the tournament's best forward.
Things looked great behind them, too. They had soon-to-be ready mid-tier prospects in Alex Tuch, Gustav Olofsson, and Mike Reilly. It looked like Minnesota was well-equipped to backfill any departures caused by the constraints of the salary cap and expansion draft.
But in June 2018, things look more dire.
Kaprizov signed a three-year extension in the KHL that summer, all but ensuring he's still two years from his NHL debut. Tuch was traded to Vegas in an effort to side-step the expansion draft. Olofsson and Reilly flopped given a full-time opportunity, and Reilly was traded mid-season. Neither Eriksson Ek, Kunin, or Greenway made a massive impact with Minnesota. It's possible that none of them will be ready to slot into the Wild's Top-6 next season.
These tough breaks exposed a weakness in Minnesota's farm system: Its poor depth. Past the Wild's Big Four of Eriksson Ek, Kunin, Greenway, and Kaprizov, there's not many prospects there. There's upside in Ivan Lodnia, Mason Shaw, and especially Dmitri Sokolov, but they're all far from sure things. On defense, there's very little upside. Their only goalie is 21-year-old Kaapo Kähkönen, who isn't generally regarded as a top-tier prospect.
So when the Hockey Wilderness war room was debating what to do with the 24th overall pick in the SB Nation mock draft, it was pretty clear what the organization's needs are.
Everything.
So where do you even start? Do you address the blue line? Try to add another forward? Beef up the goaltending depth?
It was a spirited debate. There were a few people advocating for using this pick to address the lack of organizational depth at defense, which is urgent, no doubt.
But what won out was a focus on needs that weren't position-related. Minnesota needs speed. They need skill. Minnesota's team already has a ton of defensive structure, and players who should be able to keep that up for years to come. What don't they have in the State of Hockey?
Someone with the skill to offensively carry a team- to make a true difference. Kaprizov seems to have that ability, but that burden can't fall entirely on him.
That's why Hockey Wilderness is using the 24th overall pick to draft Dominik Bokk.
Dominik Bokk
Shoots: Right
Position: RW
Height: 6'1''
Weight: 179 lbs.
Team: Växjö Lakers
Bokk is a German hockey player that joined the Vaxjo Lakers HC of the SHL just last year. Putting up 41 points in 35 games at the J20 level, Bokk has made a name for himself in Sweden. Labeled as a high risk/high reward kind of player because of some questions on defense by Future Considerations, no one can dispute his amazing puck skills and "world-class skating."
His shot is quick and as Patrik Bexell of Habs Eyes on the Prize notes in his draft profile of Bokk:
He can skate well, make defensemen miss, and has a shot that finds the twine with frequency. He's a player that the Wild desperately need.
Corey Pronman of The Athletic, ranked him as his 8th best player, just above Brady Tkachuk in his Top 74 player rankings. Pronman, formerly of ESPN.com, has been a prospect expert for a long time and had this to say about Bokk:
He fills a need organizationally as well. The Wild are plumb-full of Left-shot forwards. Charlie Coyle was, at times, the only right-shot forward on the ice which made passing plays, power plays, and everything in between difficult once the offensive zone was established. With the drafting of Bokk, albeit a year away from the NHL, he can be another top flight NHL forward with that coveted right-shot. Not that handedness balance is everything when building a roster, but it certainly can't be a detriment.
Bokk has been known to get frustrated with teammates for not getting him the puck and can have some bad body language, but the SHL is a men's league and for him to thrive and be given an opportunity to display his high-level puck skills, he will need to learn quickly that those things won't fly anymore. By the sounds of it, he's already working hard to improve as Bexell reported that he is with the team trainer for an hour everyday working on his body and getting to a better place. They are impressed with his work ethic.
And really, that's what you want from these prospects. They clearly need to have the skills developed enough, but will also work hard to make the most of it.